Skip Navigation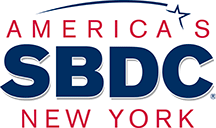 Small Business Development Center at Stony Brook University
SBIR/STTR Grant Proposal Writing Clinic
The Small Business Development Center (SBDC) at Stony Brook University is hosting a  free SBIR/STTR Phase I Proposal Writing Online Clinic on April 27th, 2020 followed by one-on-one counseling for selected, near-term SBIR/STTR proposals on April 28th, 2020. 
Presented by Sharon Ballard of Enable Ventures, Inc., this clinic will hone skills and help participants to prepare proposals for Phase I or Phase II SBIR/STTR grants.
In order to participate in the clinic you must be an SBDC client.
---
To participate:
Please fill out the SBIR/STTR Application  and submit to  martha.stansbury@stonybrook.edu  for Committee review and acceptance into the program. Be advised that participation in this Clinic is limited.
The deadline for submission is April 20, 2020. Those selected to participate will be notified on or before Thursday, April 23, 2020.
You can read more about the SBIR/STTR grant here.
If you are interested in the opportunity to apply for the SBIR/STTR  grant, please contact us at 631-632-9084 for an appointment.  If you have questions about the grant prior to making an appointment, please email us at  martha.stansbury@stonybrook.edu. 
NuShores Biosciences Receives Commercialization Readiness Funding for NuCressTMScaffolds for Dental Indications