Skip Navigation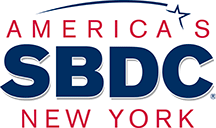 Small Business Development Center at Stony Brook University
Stony Brook Students Top Their Class in Entrepreneur Challenge
The Stony Brook Entrepreneur Challenge held each spring provides student entrepreneurs with an avenue to win a share of a $50,000 to make their business idea into a viable company. The Challenge has awarded almost half a million dollars to Stony Brook student entrepreneurs since its inception in 2005. Students pitch their ideas to a campus panel of experienced venture funders, entrepreneurs and business services professionals – and have the opportunity to move on to the Regional and State competitions for additional funding. This challenge is open to any participating Stony Brook University student; matriculating in any program at any level.
SBDC Advisors have played a major role since the Challenge's inception by providing free professional business advisement to the student teams in creating concise, professional and persuasively developed business plans allowing the students to excel in presenting their technology offerings.  SBDC Business Advisor, Bob Harrison, stated:  "I had the privilege of working with and coaching three award-winning teams from the Stony Brook Entrepreneur Challenge.  Roflex, Epistem Interactive, and EZ Find advanced to the Regional Business Plan Competition at Bridgeworks in Long Beach with Roflex and Epistem Interactive taking 1st and 2 nd, respectively, and advanced to the State Business Plan Competition in Albany.  Roflex then went on to win the People's Choice Award during the State Competition.  Congratulations and all the best in developing their technology companies!
Total top Stony Brook Student financial awards: Roflex $12,000, Epistem Interactive $10,750, EZ Find $10,000. 
Regional Stony Brook University Competitors: L to R: Joseph Muller and Amna Haider of Roflex, Saeid Kader of Epistem, Bing Zhou of EZ Find and Bob Harrison, Small Business Development Center Advisor.
For further information about the Stonybrook Entrepreneur Challenge, visit the SBDC website at stonybrook.edu/sbdc or contact Martha Stansbury at the SBDC  martha.stansbury@stonybrook.edu