Skip Navigation
Matthew A. Cuomo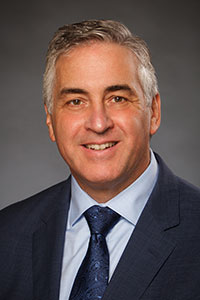 Matthew A. Cuomo is the managing member of Cuomo LLC, a law firm with offices in Manhattan and Mineola.  He was a founding partner of Finder and Cuomo LLP which commenced operations on July 1, 1995.  Over the last 24 years, Mr. Cuomo has continued to expand the practice which has developed into a sophisticated litigation boutique.  As of December 1, 2009 the firm name changed to Cuomo LLC.
Since 2007, Mr. Cuomo has served on the Board of Commissioners of the North Hempstead Housing Authority.  Since late 2009 he has served in the position of Chairman of that Board.  During his tenure on the Board, Mr. Cuomo has worked tirelessly to revamp the Authority's operations.  When he joined the Board the Authority was perpetually designated as a "troubled agency" by HUD and was millions of dollars in debt.  Over the last 11 years, under the direction of Mr. Cuomo and the professional staff at the Housing Authority, the Housing Authority has attained "high performing" status from HUD; operates well in the black; and is in the process of renovating and redeveloping existing facilities and adding housing stock to its portfolio.
Mr. Cuomo is married to Paula Uggeri Cuomo. They have two sons, Luke and Peter. Mr. Cuomo received a Bachelor's degree from St. John's University in 1988 and a Juris Doctor from St. John's University School of Law in 1991. He is admitted to the Bar in New York (1992) and New Jersey (1991).