Skip Navigation
Yukihiro Kitagawa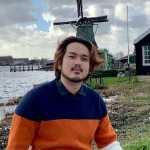 I received my B.S. Psychology in Stony Brook University. My minors are Applied Mathematics & Statistics (AMS), and Health, Medicine, & Society (MHS). I'm interested in studying mental  health and psychopathology of minorities, and also culturally adapted treatment, especially for Asian ethnic groups. In details, I'm curious how education, parent-child relationship, and relationships in general can contribute to mental illness of Asian people. I'm also interested in how different social structures or cultures contribute to mental illness. I'm planning to join clinical psychology related research labs to gain more clinical experiences after my master program, and eventually I want to pursue a PhD in clinical psychology. 
I was working in Dr. Sheri Levy's lab for two years in undergrad since I'm also very interested in intergroup bias and discrimination; I was also helping Dr. Jamie MacDonald for data-coding. Right now, I'm in Developmental Stress and Prevention Lab with Dr. Kristin Bernard, and Relationship Development Center with Dr. Joanne Davila.
I'm the co-founder and president of SENSIIE, which is designed to heighten awareness of mental health, and provide educational information of psychology to groups that are unfamiliar with mental health. I was also working for CHILL in department of Health and Wellness as a peer educator for a year. I co-founded the CHILL Global Students Advisory to mainly focus on providing health information to people from different cultures in Stony Brook University.