Skip Navigation
Sarah Hyland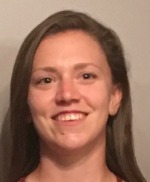 Hi everyone! My name is Sarah Hyland and, I am from Stony Brook, NY. 
In the Spring of 2020, I graduated from SUNY Potsdam with my B.A. in Psychology and History. As an undergraduate, I had the opportunity to conduct an independent research project through the SUNY Potsdam Presidential Scholars program. The purpose of my project was to examine whether a web-based intervention could be used to increase mental health literacy and reduce stigma. To do this I developed  LIMIT: Literacy Intervention for Mental Illness and Treatment  a web-based educational tool to determine the effectiveness of an online intervention.  https://limitliteracyintervention.weebly.com 
I am primarily interested in how technology can be used to increase education and, accessibility to treatment. 
Outside of school, I enjoy running and spending time outdoors.