Skip Navigation
Devan Jones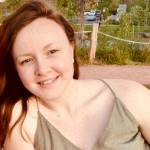 Undergraduate College/University:  University of Colorado Boulder
Major (Minor):     Psychology 
Graduation Year:    2020
Hi! My name is Devan Jones and I'm originally from the Catskills in New York. After graduating high school, I moved to Colorado and spent 5 years there learning and exploring new places and ideas.
In 2020, I graduated from the University of Colorado Boulder with a BA in Psychology. While there, I was able to be an undergraduate research assistant for two different NIH funded studies at the Barbara Davis Center for Childhood Diabetes at the University of Colorado Anschutz Medical Campus. The first was the R03 Fear of Hypoglycemia study, which provided interventions to reduce fear of hypoglycemia in type 1 diabetics. The second was the DP3 Telemedicine study which researched integrating medical and psychological care to improve patients with type 1 diabetes self management behaviors and health outcomes via in-person and telemedicine visits. Such experiences also led to me playing a role in the Juvenile Diabetes Research Foundation's first ever innovate clinical trial design workshop. As a person with diabetes (PWD), I gave a unique perspective to the strengths and challenges of innovative trial design participation and helped JDRF define the next steps for improving current and future trial designs by including participants' voices. These opportunities have helped broaden my interests in patient adherence behaviors and coping skills within chronically ill populations.
Here at Stony Brook, I work in Dr. Anne Moyer's lab and Dr. Roman Kotov's World Trade Center Health Program. Eventually, I hope to pursue a PhD in Health Psychology.
When not busy with my current research endeavors, I enjoy exploring national parks, adventures with my dog Macy, and watching The West Wing.