Skip Navigation
Daniel O' Leary, Ph.D.
---
University of Illinois (1967) Distinguished Professor, Clinical Psychology
Dr. Daniel O'Leary will not be reviewing graduate student applications for the 2024-2025 academic year.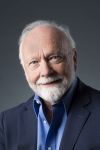 Contact:
Office: Psychology A-110
Phone: (631) 632-7850
Research Interests:
Overall Long-Term Research Themes: Etiology, prevention, and treatment of psychological and physical aggression in intimate relationships; factors that enhance and detract from positive intimate relationships.
Current Research:
Risk Factors for Intimate Partner Violence (IPV):
Hormones: Arthur Cantos, University of Texas, Rio Grande Valley, and I are evaluating the role of cortisol and testosterone on general aggression and IPV in undergraduates and in perpetrators of domestic violence.
Problematic Alcohol Use: Nicholas Eaton, Craig Rodriguez-Seijas, Ingrid Solano, and I have recently found that personality factors such as trait aggression or impulsivity and impulse control problems account for the bulk of the variance in the intersect between problematic alcohol use and IPV in a national sample.  The manuscript on this issue is under revision as of November 2020.
Treatment/Interventions
Individual & Dyadic Treatment of Low-Level Partner Aggression: Dan O'Leary with consultation from Nicole Barlé and TJ Sullivan.  
Treatment of PTSD, anxiety, and depression in college students via an online adaptation of Written Exposure Therapy – a 5-session intervention demonstrating effectiveness in both VA and clinical samples (Nicole Barlé).
The interventions above will be started in the 2020-2021 academic year.
Dyadic Coping:
We recently collected data from 82 sexual minority couples nationwide to examine how they cope together with sexual orientation-related discrimination experiences (TJ Sullivan). This study utilized a behavioral observation research design where couples engaged in video-recorded communication tasks in their own homes through videoconferencing software, allowing for broader reach in the recruitment of subjects across the U.S.
Sexual Assault
Our lab collected a large, nationally representative sample from Amazon Mechanical Turk to examine a number of risk factors related to sexual assault for both men and women.  Factors examined included acceptance of common societal rape myths, post-trauma cognitions, guilt- and shame-proneness, and growth mindset. Two papers discussing the results will be submitted for review in November 2020 (Nicole Barlé).
Scholarly Reviews
There are two reviews that we hope will cover all published research on the following:
Scholarly review by Shenade Charles, M.A. & Dan O'Leary, Transition to Separation and Divorce: For Whom is There An Escape to a Better State? This paper which relied solely on longitudinal research is now being peer reviewed internally.
Scholarly review with Nicole Barlé, M.A., Victoria Cotti, M.A., and Lindsay Mongan, B,S., Rape Acknowledgement, Impact, and Implications: A Review of the Literature. This paper is a thorough review of all papers on acknowledged and unacknowledged rape; it was peer reviewed in October and should be submitted in November.
Book:
O'Leary, K. D., Heyman, R. E., & Jongsma Jr, A. E. (2015).  The Couples Psychotherapy Treatment Planner, with DSM-5 Updates, 2nd Ed., John Wiley & Sons.
Publications in Edited Journals:  Fall 2018-Fall 2020
O'Leary, K. D. & Solano, I. (2018).  Relationship discord, intimate partner physical aggression, and externalizing problems of children (pp 291-306).   In Lochman, J. E. & Matthys, W. (Eds.),  The Wiley Handbook of Disruptive & Impulse Disorders.  New York: Wiley. 
Bannon, S., Barle, N., Menella, M., & O'Leary, K. D. (2018). Parental conflict, and college student functioning: Impact of child involvement in conflict. Journal of Divorce and Remarriage, 59, 157-174.
O'Leary, K. D. & Salis, K. D. (2018). Violence in couples and families. In Lebow, J., Chambers, A., & Breunlin, D. (Eds.), Encyclopedia of Couple and Family Therapy. Springer: New York.
Cascardi, M., Kraus, A., O'Leary, K. D., Loatman, K. L., Sargent, K., Grych, J. & Jouriles, E. N. (2018). The Bystander Behavior ( For Friends) Scale: Factor Structure and correlation with prior victimization. Journal of Interpersonal Violence, 1-24.
Jose, A., Grana. J. L., & O'Leary, K. D.  (2018). Psychopathological factors and perpetration of intimate  partner aggression: A multivariate model. Journal of Interpersonal Violence, 1-21.
Cucci, G., O'Leary, K. D., Olivari, M. G., Bonanomi, A. & Confaloneri, E.  (2019). Adolescent dating violence perpetration, emotion dysregulation, and parenting styles. Journal of Family Psychology, 33, (1), 12-22.
Cantos, A, Kosson, D. Goldstein, D & O'Leary, K.D. (2019). Treatment impact on recidivism of family only vs. generally violent partner violence perpetrators. International Journal of Clinical and Health Psychology, 19, 171-180.
Weber, E., Taylor, A.R., Cantos, A. L., Amado, B., & O'Leary, K.D. (2019) Exploring typology categorizations of male perpetrators: A methodology study. The European Journal of Psychology Applied to Legal Context, 11, #2, 93-97.
Redondo, N.R. Cantos, A. L. Grana, J.L, Munoz-Rivas, M., & O'Leary K.D. (2019). Treatment-induced changes in under-controlled and overcontrolled anger subtypes of perpetrators of intimate partner violence and five-year recidivism. Criminal Justice and Behavior, 46, #12,1700-1718.
Solano, I., Eaton, N. R. & O'Leary, K. D. (2020).  Pornography consumption, modality, and function in a large internet sample. Journal of Sex Research, 57,#1, 92-103.
Jouriles, E. N., Krauss, A., Sargent, K. S., Grych, J. H., Cascardi, M., O'Leary, K. D., Murphy, C., Nguyen, J., McDonald, R., & Rosenfield, D. (2020). College students' feelings of campus connectedness, party safety behavior and intervening to prevent sexual assault and intimate partner violence. Psychology of Violence, 10(5), 542–551
Ontiveros, G., Cantos, A., Chen, P., Charak, R., & O'Leary, K.D. (2020). Is all dating violence equal? Gender and severity differences in predictors of perpetration. Behav. Sci., 10, 118
Bannon, S., Kehoe, C., Taggart, T, & O'Leary, K. D. (2020). Collaborative communication efficiency is linked to relationship satisfaction in dating couples. Personal Relationships, 27, #2, 385-400.  
Cucci, G.,  O'Leary, K. D., Olivari, M. G., & Confalonieri, E.  (2020).  Prevalence, gender, and age differences of dating aggression among Italian adolescents. Europe's Journal of Psychology, 16 (4), 659-675. 
Bannon, S. M., Greenberg, J., Goldson, J., O'Leary, K. D., & Vranceanu (2020). A social blow: The role of interpersonal relationships in mild traumatic brain injury (mTBI). Psychosomatics, 61, #5, 518-526.
O'Leary, K. D. & Jouriles, E. N. (in press, Accepted Sept 2020). Partner physical aggression and risk for physical child abuse. Family Court Review.
Perry, N. S., Sullivan, T. J., Leo, K. O., Huebner, D. M., O'Leary, K. D., & Baucom, B. R. W. Using web-based technologies to increase reach, inclusion, and generalizability in behavioral observation research. Under review.
Grants:
Take CARE: A Video Bystander Program to Prevent Sexual Violence on College Campuses, NIMH, April 1, 2016 to March 31, 2018 (Co-Investigator: PI E Jouriles).
Biomarkers of Batterers, Carlos Albizu University, San Juan Puerto Rio, September 1, 2016 to August 31, 2017, Co-Investigator with K. L Salis & S Bannon ; PI A. Cantos  
Awards/Honors:
Fellow, American Association for Advancement of Science, Receiving Medal February 2019, Wash, DC
Board of Directors, NY Chapter of Association of Family and Conciliation Courts 2018 & 2019
President, NY Chapter of Association of Family and Conciliation Courts 2016-2017; Vice Pres. (2014/2015) of AFCC, an organization composed of judges, attorneys, psychologists, and divorce mediators.
Family Psychologist of the Year Award, August 2105, American Psychological Association
Elizabeth Beckman Trust Award for Mentoring graduate students that included a $25,000 cash prize, Nov 2015
Psychologist of the Year, Suffolk County Psychological Association, June 17, 2011.
Lifetime Achievement Award by National Family Violence Legislative Resource Center, June 27, 2009.
Distinguished Professor of Psychology, State University of New York, 1988.
Installed into the National Academies of Practice in Psychology, August 21, 1986.
Distinguished Scientist Award from the clinical division (12, Section III) of the American Psychological Association in August, 1985.
President of the Association for Advancement of Behavior Therapy, 1982-1983.
Among the top 100 cited psychologists in the English-speaking world (American Psychologist, December, 1978). 
Elected Office:  
President, Association of Family and Conciliation Courts, NY Chapter, Two Year Term: Jan 1, 2016- Dec 31, 2017.