Skip Navigation
2018 Provost's Lecture Series
Lecture Series Guidelines                         View the YouTube Playlist
June 7: Rhonda Y. Williams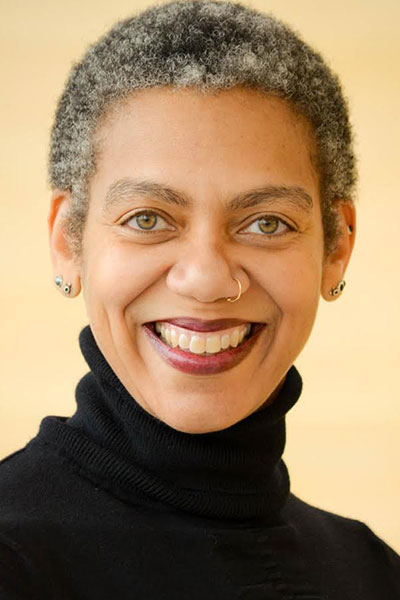 The Things that Divide Us: Meditations
Rhonda Y. Williams is a Professor of History and the John L. Seigenthaler Chair in American History at Vanderbilt University. Her research focuses on low-income black women's and marginalized people's experiences, everyday lives, politics, and social struggles; and contributes to the rethinking of gender, political identity, citizenship, civil rights, black liberation struggles, and interactions with the U.S. state. She is the author of the award-winning  The Politics of Public Housing: Black Women's Struggles against Urban Inequality  (2004) and  Concrete Demands: The Search for Black Power in the 20th Century  (2015), as well as numerous articles and essays, including the forthcoming chapter titled "Women, Gender, Race, and the Welfare State" in the  Oxford Handbook for Women's and Gender History. Williams is also the co-editor of the book series  Justice, Power, and Politics at the University of North Carolina Press and is co-editor of  Teaching the American Civil Rights Movement.
Dr. Williams has worked to broker understanding of issues regarding marginalization, inequality, and activism. She explains her teaching philosophy this way: "It is my belief that the practice of history should be part of a broader liberation project—one that arms students and scholars with the necessary analytical tools and information to combat social, cultural, and political myths and to address historical and contemporary issues."
Co-Sponsors: Stony Brook Center for the Study of Inequalities, Social Justice, and Policy; Working-Class Studies Association; College of Arts and Sciences
Abstract: There are so many "things" that divide us – that create tyrannical perimeters, borders, boundaries and walls; that order the way we look at each other and "other" others; that perpetuate hierarchies; and that all too often tragically legitimate and elaborate ignorance, misunderstanding, inequalities, violence, oppression, and death.
This presentation through a narrative poetics cogitates on some of those "things" by naming them not only with the aim of bearing witness to and grappling with the individual and collective dynamics that reinforce suffering and subjugation, but also with the aim of hopefully stimulating thinking about ways to vision … something else.

Thursday, June 7, 7 pm, Student Activities Center Ballroom B
---
PREVIOUS LECTURES
DARWIN DAY
February 9: Hopi Hoekstra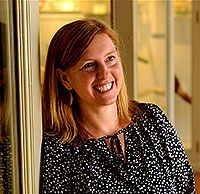 What Darwin Didn't Know
Hopi Hoekstra is an internationally renowned biologist and the Alexander Agassiz Professor of Zoology at Harvard University. She has made major strides in developing an approach that connects evolution in the wild to mechanisms at the molecular level. When Darwin articulated his theory of evolution by natural selection in 1859, he was missing a key piece: While he recognized that offspring resembled their parents, he didn't know how this information was transmitted through generations. In the years since, not only has DNA been discovered as the carrier of genetic information, but we can link genes to the traits they encode and also find evidence for evolution at a once unimaginable level: in DNA, genes and genomes. Hoekstra will describe her work studying evolution in action, linking genes to traits and ultimately to survival.
Co-sponsored by the  Department of Ecology and Evolution.
Friday, February 9,  7:30 pm, Earth & Space Sciences Building, Lecture Theater 001


April 5: Larry H. Spruill
Weapons of Our Warfare: Martin Luther King, The Gospel of Publicity and Photojournalism
Larry H. Spruill is Senior Assistant Professor of History at Morehouse College. His 1983 dissertation, "Southern Exposure, Photojournalism and the Civil Rights Movement" remains a seminal work. Over the past thirty-five years, three Pulitzer Prize-winning authors cited the study research. "Southern Exposure" is currently being rewritten as Weapons of Our Warfare. Dr. Spruill was co-founder and educational director of a special photographic preservation project co-sponsored by the New York State Martin Luther King, Jr. Commission and the New York State Museum. He initiated the Civil Rights Era Educational Database (CREED), a national movement to identify, collect and preserve civil rights photographs. In collaboration with photojournalists Flip Schulke, Bob Fitch and Matt Herron, they identified 10,000 photographs for annotation and electronic storage into a central database. This innovative preservation project provided new research and educational tools for libraries/universities and general public. In each of the past four decades, he has worked as consultant and on-camera authority  for major documentaries on civil rights photojournalism, including Eyes On The Prize, the Emmy Award winning definitive visual history of the Civil Rights Movement; the  BBC's documentary Decisive Moments, featuring the dramatic 1963 Birmingham protest photographs taken by Charles Moore, Bob Adelman and Bill Hudson; and  Stills Of The Movement, a documentary about the career of the late photojournalist Flip Schulke. 
Co-Sponsor: The Division of Undergraduate Education
Abstract:  The lecture introduces a doctrine coined "The Gospel of Publicity" in which Dr. King used photojournalism and orchestrated dramatic nonviolent conflict as strategic protest weapons. It unveils King's private views of cameras and photographs as essential tools in the war for racial equality. It illustrates how the modernity of his ideas and photojournalistic media messaging shaped the nation. The "Millennial King" is best remembered for his avant-garde mass media arsenal used to obtain stunning legislative and social reforms. The lecture narrates how King's mastery of photography and publicity enables digital-age Americans to re-evaluate King not merely as a "Dreamer" but a radical voice for the unfinished goals of the "Founding Fathers"—" to make the world anew." It highlights select photographs from the Civil Rights canon establishing Martin Luther King as Twentieth Century America's premier mass media communicator.
Thursday, April 5, 4 pm, Wang Center Theater
 
April 9: Sue Wessler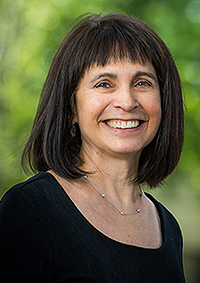 The Dynamic Genome Program: A Model for Bringing the Excitement of Authentic Research into Foundational Laboratory Courses
Susan Wessler is Distinguished Professor of Genetics and the Neil and Rochelle Campbell Presidential Chair for Innovation in Science Education at the University of California Riverside. In 2011, she was elected Home Secretary of the National Academy of Sciences, the first women to hold this position in the 150-year history of the Academy. She is a molecular geneticist known for her contributions to the field of transposon biology, specifically on the roles of plant transposable elements in gene and genome evolution. Wessler has contributed extensively to educational initiatives, including co-authorship of the genetics textbook, Introduction to Genetic Analysis. As a Howard Hughes Medical Institute Professor (2006), she adapted her research program for the classroom by developing the Dynamic Genome Courses where incoming freshman can experience the excitement of scientific discovery.
Co-Sponsor:  College of Arts & Sciences
Abstract: The University of California, Riverside (UCR) is one of the most diverse research universities in the country. More than half of the 5000 students in our College of Natural and Agricultural Sciences (CNAS) are supported by Pell grants, are members of underrepresented groups, and are first generation college students. To improve student persistence in STEM, CNAS has focused on two experiential interventions for first year students: (1) Learning Communities, designed to engage groups of 24 students with faculty, academic advisors and near-peer mentors, and (2) the Dynamic Genome course, an authentic research experience where UCR research faculty take ownership of a section and bring the excitement of their research labs to the classroom. The Dynamic Genome (DG) course is an alternative to the traditional Intro Bio Lab where learning communities are randomly assigned to one lab experience or the other. 
Now in its sixth year at UC Riverside, DG is a hands-on bioinformatics/wet lab course that is taught in the state of the art Neil A. Campbell Science Learning Laboratory.   First articulated in my HHMI Professor Program in 2006, the DG course was initially proposed as an undergraduate laboratory that replicated my research lab where students learned to navigate cutting-edge methodologies applied to eukaryotic genomes.   UC Riverside has proven to be fertile ground for the rapid expansion of the DG course model to more than 550 students in 21 sections. 
Monday, April 9,  4 pm to 5:30 pm, Student Activities Center Sidney Gelber Auditorium
April 20: Alexander Nehamas
Metaphors in Our Lives: "I Love You for Yourself"
Alexander Nehamas is Professor of Philosophy and Comparative Literature and the Carpenter Professor in the Humanities at Princeton University, and a Fellow of the American Academy of Arts & Sciences. He was born in Athens, Greece. His books include Nietzsche: Life as Literature, The Art of Living: Socratic Reflections from Plato to Foucault, Virtues of Authenticity: Essays on Plato and Socrates, Only a Promise of Happiness: The Place of Beauty in a World of Art, and On Friendship.  He has also translated Plato's Symposium and Phaedrus into English. At Princeton, he has chaired the Council of the Humanities, the Program in Hellenic Studies, and he was the Founding Director of the Society of Fellows in the Liberal Arts. 
Co-Sponsors: Center for Integration of Business Education & Humanities; College of Business; Center for Hellenic Studies;  Philosophy Department
Abstract:  Friendship is one of life's greatest gifts, but surprisingly difficult to define. Nehamas argues that friendship is an aesthetic, but not always moral, good. Like metaphors and works of art, friendships are inexhaustible and the people who matter to us always remain a step beyond the furthest point our knowledge of them has reached—though only if, and as long as, they still matter to us. Love for our friends shape who we are and who we might become.
Friday, April 20,  3 pm to 4:30 pm, Wang Center Theater


April 26: John P. Grotzinger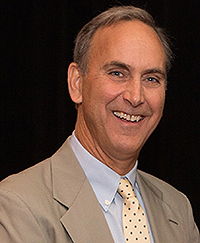 Curiosity's Search for Habitable Environments at Gale Crater, Mars
John P. Grotzinger is the Fletcher Jones Professor of Geology and Chair of the Division of Geological and Planetary Sciences at the California Institute of Technology. He served as the Chief Scientist of the Mars Science Laboratory Rover (Curiosity) from 2007-2015 and is a world-renowned sedimentary geologist. Among his many honors and awards, he is a fellow of the Geological Society of America and member of the National Academy of Sciences. His research interests are at the intersection of the sedimentology, stratigraphy, geobiology, and ancient surface processes on the surface of Earth and Mars.
Co-Sponsor: The  Department of Geosciences
Abstract: The Mars Science Laboratory rover, Curiosity, touched down on the surface of Mars on August 5, 2012.  Curiosity was built to search and explore for habitable environments and has a lifetime of at least one Mars year (~23 months), and drive capability of at least 20 km. The MSL science payload can assess ancient habitability which requires the detection of former water, as well as a source of energy to fuel microbial metabolism, and key elements such carbon, sulfur, nitrogen, and phosphorous.  The search for complex organic molecules is an additional goal and our general approach applies some of the practices that have functioned well in exploration for hydrocarbons on Earth. The selection of the Gale Crater exploration region was based on the recognition that it contained multiple and diverse objectives, ranked with different priorities, and thus increasing the chances of success that one of these might provide the correct combination of environmental factors to define a potentially habitable paleoenvironment.  Another important factor in exploration risk reduction included mapping the landing ellipse ahead of landing so that no matter where the rover touched down, our first drive would take us in the direction of a science target deemed to have the greatest value as weighed against longer term objectives, and the risk of mobility failure. Within 8 months of landing we were able to confirm full mission success. This was based on the discovery of fine-grained sedimentary rocks, inferred to represent an ancient lake. These Fe-Mg-rich smectitic mudstones preserve evidence of an aqueous paleoenvironment that would have been suited to support a Martian biosphere founded on chemolithoautotrophy and characterized by neutral pH, low salinity, and variable redox states of both iron and sulfur species. The environment likely had a minimum duration of of thousands to millions of years.  Simple chlorobenzene and chloroalkane molecules were confirmed to exist within the mudstone. These results highlight the biological viability of fluvial-lacustrine environments in the ancient history of Mars and the value of robots in geologic exploration.

Thursday, April 26, 4 pm, Student Activities Center Ballroom B