Skip Navigation
2018 Provost's Lecture Series
Lecture Series Guidelines                         View the YouTube Playlist
#MeToo, Stony Brook Series
November 7: Patricia Richards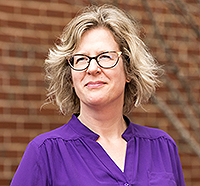 Sexual Harassment and the Construction of Knowledge: The Case of Ethnography
Patricia Richards, Professor of Sociology and Women's Studies, holds the Josiah Meigs Distinguished Teaching Professorship at the University of Georgia. She is an affiliate faculty member with the Latin American and Caribbean Studies Institute and the Institute of Native American Studies. She received her PhD from the University of Texas at Austin in 2002.  She is the author of Pobladoras, Indígenas and the State: Conflicts Over Women's Rights in Chile (Rutgers 2004) and Race and the Chilean Miracle: Neoliberalism, Democracy, and Indigenous Rights (Pittsburgh 2013). Her forthcoming book with Rebecca Hanson (University of Florida) is called Harassed: Gender, Bodies, and Ethnographic Research.  It will be published in 2019 by the University of California Press. 
Co-Sponsors:   Concerned Women of College of Arts and Sciences; Center for the Study of Inequality, Social Justice and Policy; Women's, Gender, and Sexuality Studies Department; Department of Sociology; Department of History; The Humanities Institute at Stony Brook
Abstract:  It is not uncommon for women researchers to experience sexualized interactions, sexual objectification, and harassment as they conduct research. Nevertheless, in ethnographic research, these experiences are often left out of ethnographers' "tales from the field" and remain unaddressed within our discipline. Drawing from over 50 interviews and analysis conducted together with Dr. Rebecca Hanson (University of Florida), I will use women's experiences with harassment in the field to interrogate the epistemological foundations of ethnographic methodology, examining three "fixations" of contemporary ethnography that inform understandings of and reactions to harassment in the field. These fixations are solitude, danger, and intimacy. Our data show that these fixations not only put researchers in danger but also have implications for the construction of ethnographic knowledge. They contribute to silence surrounding sexual harassment, and are motivated by and reproduce androcentric norms that valorize certain types of fieldwork. This case study of harassment in the context of ethnographic fieldwork indicates the urgent necessity for antiracist feminists to take control of the means of intellectual production in order to transform the academy.
Wednesday, November 7,  1:00-2:30 pm,  Humanities Building, Room 1008
---
PREVIOUS LECTURES
October 12: Jeremy Jackson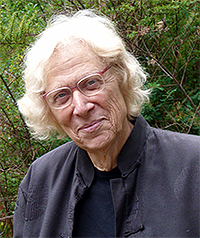 Breakpoint: Reckoning with America's Environmental Crises
Jeremy Jackson is Professor of Oceanography Emeritus at the Scripps Institution of Oceanography and Senior Scientist Emeritus at the Smithsonian Institution. He studies threats and solutions of human impacts on the environment and the ecology and evolution of tropical seas. Jackson is the author of more than 160 scientific publications and eleven books. He is a Fellow of the American Academy of Arts and Sciences and has received numerous prizes and awards including the BBVA International Prize in Ecology and Conservation, The Paleontological Medal, and the Darwin Medal of the International Society for Reef Studies. Jackson's work on the collapse of coastal ecosystems was chosen by Discover magazine as the outstanding scientific achievement of 2001. His new book Breakpoint: Reckoning with America's Environmental Crises appeared in April 2018.
Co-Sponsors: Living World Lecture – Science Open Nights, Department of Ecology and Evolution, School of Marine and Atmospheric Sciences
Abstract: Jackson will discuss highlights from his new book with journalist Steve Chapple about major environmental challenges in America today due to climate change, mismanagement, and corruption and the highly encouraging practical solutions that are beginning to catch on. He will focus on American agriculture, drowning coasts, and the ways that climate change and extreme weather are exacerbating decades of chronic mismanagement of natural resources. The story begins in the vast Iowa GMO cornfields that produce mostly ethanol no one needs at the expense of massive soil erosion, nutrient runoff, dead zones in the Gulf of Mexico and Great Lakes, and poisoned drinking water: then down to the Mississippi Delta and Louisiana coast that is disappearing underwater at the rate of a football field an hour so that New Orleans will be an island with terra firma far to the north. Chronic drought in the southwest, increasingly extreme flood rainstorms moving east, and stronger hurricanes threaten agricultural systems nationwide and coastal cities all along the East and Gulf Coasts.  Jackson will discuss what to do to alleviate or adapt to most of these challenges and the resources to do so. The lecture will conclude with examples of local, state, and private sector initiatives that are beginning to turn things around in spite of the current political administration.
Friday, October 12, 7:30 pm, Earth and Space Sciences Lecture Hall 001
October 23: Ken Langone, with Roberto Mignone 
A Conversation with Ken Langone, CEO of Invemed and Co-Founder of Home Depot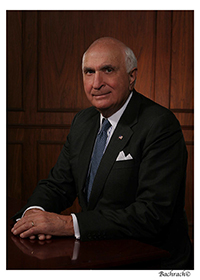 Kenneth Langone is the founder and CEO of Invemed Associates LLC., a New York Stock Exchange member firm specializing in healthcare and high technology companies. He received a BA from Bucknell University and an MBA from NYU's Stern School of Business; he remains active with both institutions currently serving on the board of overseers of the Stern School and on the board of trustees of NYU as well as chairman of the Trustees of NYU Medical Center. In April 2008, the medical center was renamed the NYU Langone Medical Center.  He was a member of the Bucknell University Board of Trustees where he served as Chairman of its nominating committee, its endowment and as a member of its executive committee.  He is a co-founder of the Home Depot and was lead director and a member of the executive committee of its board since it was founded in 1978 until 2008.  He also serves on the boards of Unifi, Inc., Micell Technologies, Relationship Sciences and Juice Press.  In addition, he serves on the boards of NYU Winthrop Hospital, The Center for Strategic and International Studies, The Ronald McDonald House of NY, Horatio Alger Society Foundation and the Harlem Children's Zone and its charter school, The Promise Academy, and St. Patrick's Cathedral where he led the fundraising effort for its recent restoration and renovation.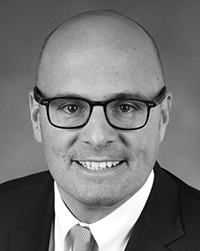 Roberto Agostino Mignone is the Founder and Managing Partner of Bridger Management LLC, a multi-billion dollar investment management firm specializing in long-term equity strategies, since 2000. Prior to Bridger Management, Mr. Mignone co-founded and served as a partner of Blue Ridge Capital LLC from 1996 to 2000, an investment management firm with specialties in health care, technology, media, telecommunications, and financial services. Mr. Mignone serves as a trustee of the New York University  Langone Medical Center. He received a Bachelor of Arts degree in classics from Harvard College and an MBA from Harvard University Graduate School of Business Administration.

Co-Sponsors: College of Business, Center for Italian Studies
 
Tuesday, October 23 , 2:30 pm, Charles B. Wang Center Theater