Skip Navigation
 2019 Provost's Lecture Series
Lecture Series Guidelines                         View the YouTube Playlist
May 3: Matthew Aucoin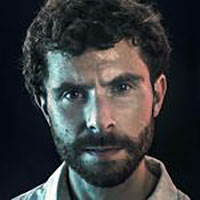 Walt Whitman and the Ethics of Optimism
American composer, conductor, writer, and pianist Matthew Aucoin  was named a 2018 MacArthur Fellow for his achievements in "expanding the potential of vocal and orchestral music to convey emotional, dramatic, and literary meaning." His musical works vividly communicate the nuances, ambiguities, and multiple meanings of texts in musical form. Matthew Aucoin graduated  summa cum laude from Harvard College (A.B. 2012) and earned a Graduate Diploma (2014) from the Juilliard School. He is both Artist-in-Residence at the Los Angeles Opera and co-artistic director of the newly-formed American Modern Opera Company. Aucoin is currently at work on a new opera,  Eurydice, which has been co-commissioned by the Metropolitan Opera and the Los Angeles Opera.
Co-Sponsors: This event is sponsored and supported by the Office of the Provost, a FAHSS grant, the Run Run Shaw Fund, the University Libraries, Humanities Institute, and the Departments of English and Music. 
Abstract: To celebrate the 200th anniversary of the birth of Walt Whitman, this lecture and performance feature 2018 MacArthur Fellow Matthew Aucoin, composer and writer of the critically acclaimed original opera  Crossing, based on Walt Whitman's Civil War writings. Aucoin will discuss Whitman, the creation of  Crossing and the themes the opera addresses. Leading American operatic baritone Rod Gilfry, who originated the role of Whitman, will perform with Aucoin. The opera was performed at the Brooklyn Academy of Music in 2017 and by the Los Angeles Opera in 2018. This event offers a rare opportunity for audiences in the New York area to hear this critically acclaimed work.
May 3,  5:00 pm, Staller Center Recital Hall
Previous Lectures:
February 8: Richard Prum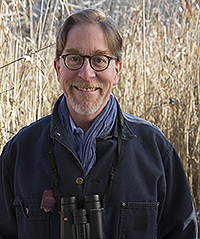 The Evolution of Beauty: Darwin's Really Dangerous Idea
Richard Prum is the William Robertson Coe Professor of Ornithology at Yale University. He is an evolutionary biologist and ornithologist with broad interests in avian evolution, behavior, systematics, color production, color vision, the evolution of feathers, the theropod dinosaur origin of birds, and more. Prum has received the MacArthur, Guggenheim, and Fulbright Fellowships. His 2017 book, The Evolution of Beauty: How Darwin's Forgotten Theory of Mate Choice Shapes the Animal World– and Us, was named a Top Ten Book of 2017 by the New York Times, and was a 2018 Pulitzer Prize Finalist in General Non-Fiction. Prum's writing has been published in the The New Yorker, The New York Times, The New York Times Book Review, Natural History, and Scientific American. A life-long birdwatcher, Prum has done field work on every continent.
Co-Sponsors: Department of Ecology and Evolution, Living World Lecture/Science Open Nights 
Abstract: Mate choice in animals is commonly thought to select for the evolution of honest signals that indicate objective information about mate quality. This seminar will explore the authentically Darwinian alternative that animals select their mates based on their subjective preferences– i.e. what they like. Consequently, ornaments are neither honest, nor manipulative; they are merely beautiful. This aesthetic perspective on evolutionary process places the subjective experience of animals at the center of scientific explanation, and may provide insight into change aesthetic marketplaces for fine art, music, and commercial arts.
Friday, February 8,  7:30 pm,  Earth and Space Sciences, Lecture Theater 001
February 25: Barry C. Sanders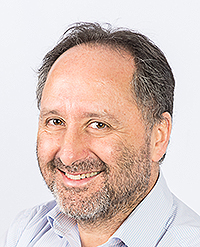 Building A Quantum Computer
Barry Sanders is Director of the Institute for Quantum Science and Technology at the University of Calgary and holds Visiting Chair positions at the University of Science and Technology of China and at the Raman Research Institute in India. Dr. Sanders is well known for seminal contributions to quantum-limited measurement, highly nonclassical light, practical quantum cryptography and optical implementations of quantum information tasks. His current research interests include quantum resources and algorithms, implementations of quantum information tasks and protocols, and machine learning for quantum control.  Dr. Sanders is a Fellow of the Institute of Physics (UK), the Optical Society of America, the Australian Institute of Physics, the American Physical Society and the Royal Society of Canada, and is a Senior Fellow of the Canadian Institute for Advanced Research.  In 2016, Sanders was awarded the Imperial College London Doctor of Science (DSc) degree and he is Editor-in-Chief of  New Journal of Physics.


Part of the Quantum Immersion Workshop.
Co-Sponsors: Office of the Vice President for Research, SUNY Quantum Information Science Center on Long Island, BNL Computational Science Initiative, Institute for Advanced Computational Sciences, College of Arts and Sciences, College of Engineering and Applied Sciences, Department of Physics and Astronomy
Abstract: Quantum computing is moving from concept to experimental proofs-of-principle and even to commercial products. Various types are considered such as universal quantum computers, quantum simulators and quantum annealers. Promising media include atoms, photons and solid state. Sanders presents a high-level overview of the current state-of-the-art and aspirations for building quantum computers.
Monday, February 25,  11:30 am,  Wang Center Theater
February 25: Seth Lloyd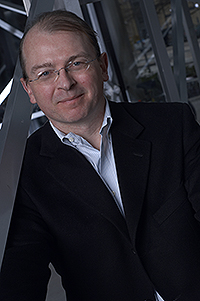 Quantum Machine Learning
Seth Lloyd is Nam P. Suh Professor of Mechanical Engineering and Professor of Physics at MIT. Dr. Lloyd's research focuses on problems of information and complexity in the universe.  He was the first person to develop a realizable model for quantum computation and is working with a variety of groups to construct and operate quantum computers and quantum communication systems. Dr. Lloyd has worked to establish fundamental physical limits to precision measurement and to develop algorithms for quantum computers for pattern recognition and machine learning. Dr. Lloyd's work on complex systems currently focuses transitions between stability and instability in complex dynamical systems. He is author of over two hundred and fifty scientific papers, and of Programming the Universe (Knopf, 2004).
Part of the Quantum Immersion Workshop.
Co-Sponsors: Office of the Vice President for Research, SUNY Quantum Information Science Center on Long Island, BNL Computational Science Initiative, Institute for Advanced Computational Sciences, College of Arts and Sciences, College of Engineering and Applied Sciences, Department of Physics and Astronomy
Abstract: Quantum machine learning addresses the question of how quantum computers can supply significant advances over classical machine learning.  This talk will review recent advances in quantum machine learning, including quantum data fitting, quantum support vector machines, and deep quantum learning.    The talk will outline the technological steps that need to be taken to implement useful quantum machine learning devices. 
Monday, February 25,  1:30 pm,  Wang Center Theater
#MeToo, Stony Brook Series
March 14: Patricia Matthew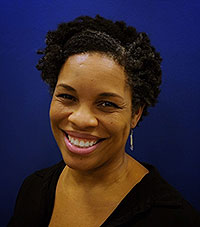 Diversity, Faculty Retention, and Institutional Practices: A Dialogue
Patricia A. Matthew, Associate Professor of English at Montclair State University, is the editor of Written/Unwritten: Diversity and the Hidden Truths of Tenure (University of North Carolina Press, 2016). She has given lectures on Written/Unwritten at various colleges and universities and she has published essays and books reviews on diversity in higher education in PMLA, The ADE Bulletin, Signs: Journal of Women in Culture and Society, The New Inquiry and The Atlantic. Her work on faculty diversity has been featured in The Chronicle of Higher Education, Inside Higher Education, and The Los Angeles Review of Books. She is a specialist in the history of the novel and British abolitionist literature and has published articles on these subjects in European Romantic Review, Women's Writing, Nineteenth-Century Gender Studies, and the Keats-Shelley Journal. Her essays on race, popular culture, and British literature have been published in Lapham's Quarterly and The Atlantic. She is currently writing a book on sugar, gender, and political protests in nineteenth-century England.
Co-Sponsors:  Concerned Women of College of Arts and Sciences; Center for the Study of Inequality, Social Justice and Policy; Women's, Gender, and Sexuality Studies Department; Department of Sociology; Department of History;  Humanities Institute 
Abstract: Based on Written/Unwritten: Diversity and the Hidden Truths of Tenure and discussions Dr. Matthew has had with faculty and administrators from around the country, this lecture and dialogue will focus on three interlocking questions. How useful is the rhetoric of diversity and inclusion in this moment when terms like "diversity" are almost meaningless? What does productive allyship between white academics and faculty of color look like at the departmental and administrative level? How can personnel processes be restructured at a time when institutions need and seek the expertise and perspective of faculty of color in response to national conversations and debates?
Thursday, March 14, 4:30 pm, Humanities 1006
#MeToo, Stony Brook Series
March 27: Jennifer Doyle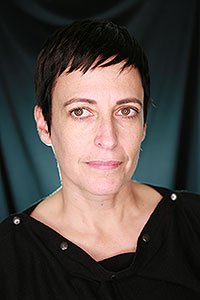 Letting Go
Jennifer Doyle is Professor of English at the University of California, Riverside. She is the author of  Campus Sex/Campus Security (Semiotext(e), 2015),  Hold It Against Me: Difficulty and Emotion in Contemporary Art (Duke, 2013), and  Sex Objects: Art and the Dialectics of Desire (Minnesota, 2006). Her work in gender studies has been published in journals such as  differences,  GLQ,  Representations, Studies in Gender and Sexuality and  Qui Parle. She also writes about sports, her sports commentary has appeared in  The New York Times,  The Guardian and  Deadspin. She is a member of Human Resources Los Angeles, an independent arts space in Los Angeles. She is the curator of  Nao Bustamante: Soldadera (Vincent Price Art Museum, 2015), the performance series  The Tip of Her Tongue (The Broad Museum, 2015-2017) and  I Feel Different (Los Angeles Contemporary Exhibitions, 2009-2010). 
Co-Sponsors:   Concerned Women of College of Arts and Sciences;  Women's, Gender, and Sexuality Studies Department;  Humanities Institute 
Abstract: Jennifer Doyle reads from a work-in-progress which describes the experience of being stalked by a student, having her work treated (by faculty) as if it were evidence of sexual misconduct and then becoming a figure in someone else's harassment story (a colleague who was fired). It is an extended reflection on the psychic costs of living with harassment and a reflection on queer pedagogy and grief.

Wednesday, March 27, 4:30 pm, Humanities Institute, HUM 1006
 
March 28: Dawn Zier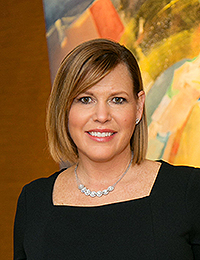 The Entrepreneur's Edge 2019: Company Culture and Its Impact on Growth
Dawn Zier is President and Chief Executive Officer of Nutrisystem, Inc. (NASDAQ: NTRI), an innovative provider of weight loss programs offering a wide variety of home-delivered, nutritionally balanced meal plans, retail products and advanced digital tools. Since taking the helm in late 2012, Dawn has embarked on an ambitious 4-point turnaround and growth plan for Nutrisystem. This plan encompassed bringing in a new management team, enhancing the Company's integrated ecommerce/marketing capabilities and introducing several new product lines including a breakthrough digital weight loss tool and industry-first retail offerings. Under her leadership, the Company launched its game-changing Fast 5, Turbo 10 and Lean13 campaigns. She's championed a strategic vision that centers on building a multi-brand and multi-channel approach to capture a more significant share of the weight loss market and to expand into the broader health and wellness space. The strategic acquisition of the South Beach Diet brand and the launch of DNA Body Blueprint are two examples that illustrate bringing this strategy to life.  A sought-after speaker and industry expert, Dawn regularly attends business conferences, meets with analysts and investors, appears on CBS, CNBC, FOX Business News and Bloomberg TV and commentates on radio stations in major markets throughout the U.S. She also contributes to FORTUNE, The Huffington Post and Philadelphia Business Journal, and has been written about in The New York Times, Wall Street Journal, Inc. Magazine, Forbes and Fortune.  
Co-Sponsors:  College of Business, Office of the Provost, Alumni Relations

Abstract:  Dawn Zier '86, native of Port Jefferson and President & CEO of Nutrisystem, Inc., will be interviewed by Joe Campolo Esq. '94, Past President of the Alumni Association and Board Chairman of Protegrity Advisors. Find out how in just two years after joining Nutrisystem in 2012, Dawn led the company to its first year of revenue growth in seven years. Through a heavy emphasis on changing the culture, the company revenues have doubled and profits have increased six fold within her tenure.
Thursday, March 28, 7 pm, Wang Center Theater
There will be a meet-and-greet reception at 6 pm in the Wang Center Theater Lobby.


April 3:  Mark Gibney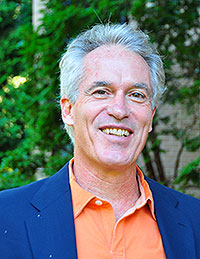 Seeing Human Rights Through Film

Mark Gibney is the Belk Distinguished Professor at UNC Asheville and an Affiliated Professor at the Raoul Wallenberg Institute in Lund, Sweden.  He is also a member of the Economic and Social Rights Group, Human Rights Center at the University of Connecticut. Since 1984, Gibney has directed the Political Terror Scale, which measures levels of physical integrity violations in more than 185 countries. He is also one of the founding members of the Extraterritorial Obligations  Human Rights Consortium, which in November 2011, produced the Maastricht Principles on Extraterritorial Obligations of States in the area of Economic, Social and Cultural Rights. In 2011, Gibney was recognized by the Human Rights Section of the American Political Science Association as a Distinguished Human Rights Scholar and in 2006, he received the International Human Rights Award from the North Carolina Coalition on Human Rights. His book Watching Human Rights: The 101 Best Films is devoted to reviewing and analyzing human rights through film.
Co-Sponsors:  Center for Integration of Business Education & Humanities, College of Business
Abstract:  Although human rights has achieved near-universal acceptance in political discourse, violations of those standards continue unabated.  This talk will addresses how film – feature films, documentaries, animations, and even personal videos – can assist us in seeing human rights violations, including our own contributions to such egregious practices, but also in understanding the manner in which human rights can (and should) be protected and enforced.  
Wednesday, April 3, 4:00 pm, Wang Center, Lecture Hall 1
April 11: Elizabeth Lanza
Transnational Families as Public Spaces: Multilingualism, Ideologies and Identity Online  
Elizabeth Lanza is Professor of Linguistics at the Department of Linguistics and Scandinavian Studies, and Director of the Center for Multilingualism in Society Across the Lifespan, University of Oslo, Norway. Her main research interests cover bilingualism/multilingualism. Lanza has published on language ideology, linguistic landscape, language policy, identity in migrant narratives, the language socialization of bilingual/multilingual children, and research methodology.  She became Elected Fellow of The Norwegian Academy of Science and Letters in 2013 and Elected Head of the Group in Philology and Linguistics, the Humanities and Social Sciences Division, in 2018.
Co-Sponsors:  Run Run Shaw Lecture Series, Department of Asian and Asian American Studies, Center for Multilingual and Intercultural Communication
Abstract:  In sociolinguistic research, the family has been traditionally considered a private domain for language use. Social space, however, is negotiated between actors with their discursive power, material constraints, and spatial practices. In post-modern European society, international mobility has contributed to a diversity of multilingual transnational families. Ideologies about languages and speakers of various languages are indeed inherent in many media presentations of families with an immigrant background. The family has increasingly come under scrutiny in sociolinguistics as a space for language learning and use through studies of family language policy. Lanza will discuss the transnational family as a space for language (learning) and how this space has become public, with a special emphasis on mediatized discourses on transnational families and online parental blogging sites for multilingual families. She will argue that in the current digital age, there is a growing need to examine the role of technology in studies of family language policy, in order to shed light on issues of multilingualism, ideologies and identity.

Thursday, April 11, 4 pm, Wang Center, Lecture Hall 2


April 25: Karl Friston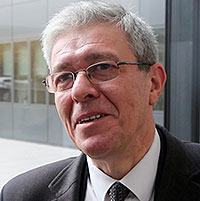 I Am Therefore I Think
Karl Friston is Professor of Neurology at University College London. He is a theoretical neuroscientist and an authority on brain imaging.  Although he trained in psychiatry, his revolutionary impact on studies of the brain derives from his inventive use of probability theory to analyse neural imaging data.  He invented statistical parametric mapping, voxel-based morphometry, and dynamic causal modelling. These contributions were motivated by schizophrenia research and theoretical studies of value-learning, formulated as the dysconnection hypothesis of schizophrenia. Friston currently works on models of functional integration in the human brain and the principles that underlie neuronal interactions. His main contribution to theoretical neurobiology is a free-energy principle for action and perception (active inference). He was elected a Fellow of the Royal Society in 2006 and became of Fellow of the Royal Society of Biology in 2012. He was the 2016 recipient of the Charles Branch Award for unparalleled breakthroughs in Brain Research and the Glass Brain Award, a lifetime achievement award in the field of human brain mapping. He holds Honorary Doctorates from the University of Zurich and Radboud University.
Co-Sponsors:  Institute for Advanced Computational Science, Center for Neural Circuit Dynamics, Department of Neurobiology and Behavior
Abstract:  This overview of the free energy principle offers an account of embodied exchange with the world that associates neuronal operations with actively inferring the causes of our sensations. Its agenda is to link formal (mathematical) descriptions of dynamical systems to a description of perception in terms of beliefs and goals. The argument has two parts: the first calls on the lawful dynamics of any (weakly mixing) system – from a single cell to a human brain. These lawful dynamics suggest that (internal) states can be interpreted as modelling or predicting the (external) causes of sensory fluctuations. In other words, if a system exists, its internal states must encode probabilistic beliefs about external states. Heuristically, this means that if I exist (am) then I must have beliefs (think). The second part of the argument is that the only tenable beliefs I can entertain about myself are that I exist. This may seem rather obvious; however, it transpires that this is equivalent to believing that the world – and the way it is sampled – will resolve uncertainty about the causes of sensations. We will consider the implications for functional anatomy, in terms of predictive coding and hierarchical architectures, and conclude by looking at the epistemic, self-evidencing behaviour that emerges – using simulations of active inference. 
Thursday, April 25, 4:00 pm, Wang Center, Lecture Hall 2