Skip Navigation
2020 Provost's Lecture Series
Lecture Series Guidelines                         View the YouTube Playlist
CANCELLED:

25th Annual Leadership Symposium
March 11: Bridget Turner Kelly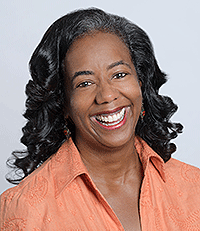 Validating Agents: Advocating, Supporting and Cultivating Student Success
Bridget Turner Kelly is Associate Professor of Student Affairs at the University of Maryland, College Park. Her scholarship focuses on marginalized populations in higher education, such as women and faculty of color.  She has authored over 25 publications, including two articles that have received more than 200 citations each and two that have been cited in AMICUS briefs for U.S. Supreme Court cases.  Dr. Kelly is an award winning teacher of intergroup dialogue and presents nationally on the topic.  She served on the editorial review board of the Journal of College Student Development (JCSD), as Associate Editor for Media and Book Reviews for the Journal of Student Affairs, Research and Practice (JSARP), and now serves as the Executive Editor for JSARP.  She is an author in and co-editor of Engaging Images for Research, Pedagogy and Practice: Utilizing Visuals to Understand and Promote College Student Development (2017, Stylus).
Co-sponsors: Office of the Vice President of Student Services and the School of Social Welfare
Abstract: Increasingly students coming to higher education are marginalized due to their race, gender, socioeconomic class, sexual orientation, among other intersecting social identities, such as being a first-generation college student. Polices, programs, and people working in higher education must be prepared to meet the needs of these students. Our workforce and society is dependent on these students thriving in higher education and coming out prepared to transform the world. Dr. Kelly will share intentional actions faculty and staff can take to be successful in educating all students. Specifically, Dr. Kelly will present on how faculty and student affairs staff may serve as validating agents who advocate, support and cultivate student success. She will define validating agents from Laura Rendon's validation theory, share an empirical study of what assisted in the retention of undergraduate students at predominantly white institutions (PWIs), and end with implications for practice and practical suggestions for faculty and student affairs staff at Stony Brook University.
March 11,  9:00-11:30, SAC Auditorium
This lecture has been cancelled.

CANCELLED: March 12: Rosina M. Bierbaum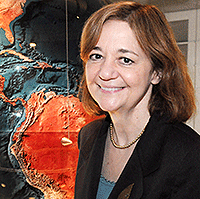 President John Marburger III: Science Policy Lecture Series
Rosina Bierbaum is a Professor and Dean Emerita of the University of Michigan's School of Natural Resources and Environment and the Roy F. Weston Chair in Natural Economics at the University of Maryland's School of Public Policy.  She chairs the Science and Technical Advisory Panel of the Global Environment Facility, and serves as a Science Adviser to the Global Adaptation Commission.  Bierbaum's experience extends from climate science into foreign relations and international development. She served for two decades in both the legislative and executive branches of the US Government and ran the first Environment Division of the White House Office of Science and Technology Policy. She was named an Adaptation Fellow at the World Bank, co-authored the 2010 World Development Report on Climate Change, and served on President Obama's Council of Advisors on Science and Technology.   She has led key reports on climate change – particularly highlighting the importance of adaptation –  for the United Nations, the US Congress, the White House, and the World Bank.  Bierbaum is a member of the National Academy of Sciences, a Fellow of the American Academy of Arts and Sciences, the American Association for the Advancement of Science , the Ecological Society of America, and Sigma Xi. She received the American Geophysical Union's Waldo Smith award for 'extraordinary service to Geoscience' and the Environmental Protection Agency's Climate Protection Award.  Bierbaum serves on the boards of the Gordon and Betty Moore Foundation, the Wildlife Conservation Society, the Federation of American Scientists, the American Association for the Advancement of Science,  the Environmental and Energy Study Institute, the Climate Reality Project, the Morgan Stanley Institute for Sustainable Investing, and the Tyler Prize for Environmental Achievement. She earned a BA in English, a BS in biology and a PhD in ecology and evolution from Stony Brook University.
Co-sponsors: Department of Technology and Society, Institute for Advanced Computational Science, The Graduate School
Abstract: John (Jack) Marburger III held many distinguished roles throughout his career ranging from scientist to Stony Brook University President to Science Advisor to President George W. Bush. His service to the university, country and scientific world is greatly missed. The President John Marburger III: Science Policy Lecture Series is an intellectual forum to hear from leading science policy scholars and practitioners about challenges facing our world. In the inaugural lecture by  Rosina Bierbaum, she will recount some of her memories of President Marburger and share her thoughts about the direction of science and technology around the world.  
March 12, 4 pm, Charles B. Wang Center, Lecture Room 2
Reception to follow
This lecture has been cancelled .

CANCELLED: 

March 24: Yusef Salaam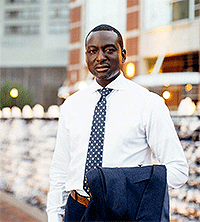 Fireside Chat with Charles Robbins  
On April 19, 1989, a young woman in the prime of her life was brutally raped and left for dead in New York City's Central Park. Five boys—four black and one Latino—were tried and convicted of the crime in a frenzied case that rocked the city. They became known collectively as "The Central Park Five." Their convictions were vacated in 2002 after spending between seven  and thirteen years of their lives behind bars. The unidentified DNA in the Central Park Jogger Case, unlinked to any of the five, had finally met its owner, a convicted murderer and serial rapist who confessed. The convictions of the boys, now men, were overturned and they were exonerated. One of those boys, Yusef Salaam, was just 15 years old when his life was upended and changed forever. Since his release, Yusef has committed himself to advocating and educating people on the issues of false confessions, police brutality and misconduct, press ethics and bias, race and law, and the disparities in America's criminal justice system. In 2013, documentarians Ken and Sarah Burns released the documentary The Central Park Five , which told of this travesty from the perspective of Yusef and his cohorts. In 2014, The Central Park Five received a multi-million dollar settlement from the city of New York for its grievous injustice against them. Yusef was awarded an Honorary Doctorate that same year and received the President's Life Time Achievement Award in 2016 from President Barack Obama. He was appointed to the board of the Innocence Project in 2018, and has released a Netflix Feature limited series called When They See Us  based on the true story of the Central Park Five with Ava DuVernay, Oprah Winfrey and Robert De Niro in May of 2019.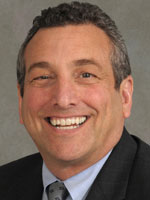 Charles L. Robbins, DSW, LCSW
Charles Robbins is the Vice Provost for Undergraduate Education and Student Success and Dean of the Undergraduate Colleges at Stony Brook University.  He is the Executive Director of the University's Center for Changing Systems of Power and has led Stony Brook's efforts to improve graduation rates and the quality of the undergraduate academic experience.  He was the initial coordinator of Stony Brook's engagement in UN Women's HeForShe campaign.  He was an Associate Professor and the Associate Dean at the University's School of Social Welfare and chair of the Center for Health Promotion and Wellness. He is affiliated faculty in the Graduate Program in Public Health in the School of Medicine and was an official NGO delegate to the United Nations representing the International Association of Schools of Social Work and more recently MCW, Global, an NGO for which he serves on the board.  His research focuses on masculinities and gender as well as student success.  Charles Robbins is a frequent speaker at local, national and international organizations, universities and conferences. He supports the work of the Long Island LGBT Network and is a Fellow of the New York Academy of Medicine.  
Co-sponsors: The Center for Changings System of Power and the Presidential Diversity Initiative
March 24, 4 pm, Charles B. Wang Center Theater
This lecture has been cancelled.


POSTPONED: March 31: Nancy Tomes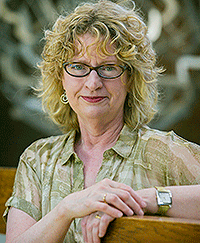 Pandemic Preparedness: Lessons from the 1918-1919 Influenza Outbreak
Nancy Tomes is Distinguished Professor of History at Stony Brook University. Tomes has authored four books: A Generous Confidence: Thomas Story Kirkbride and the Art of Asylum Keeping (Cambridge, 1984; reissued U Penn, 1994); Madness in America: Cultural and Medical Perceptions of Mental Illness Before 1914, with Lynn Gamwell (Cornell, 1995); The Gospel of Germs: Men, Women and the Microbe in American Life (Harvard, 1998), for which she won both the American Association for the History of Medicine's Welch Medal and the History of Science Society's Davis Prize; and Remaking the American Patient: How Madison Avenue and Modern Medicine Turned Patients into Consumers (UNC Press, 2016), for which she received the 2017 Bancroft Prize for distinguished work in American history. In 2011, the American Public Health Association gave her the Arthur Viseltear Award for her distinguished body of scholarship in the history of public health. Her research has been supported by the Robert Wood Johnson Foundation, the National Endowment for the Humanities, the National Library of Medicine, the National Humanities Center, the Rockefeller Foundation, and the National Institute for Mental Health.
Abstract: As countries around the world confront the spread of COVID-19, they draw upon public health protocols for emergency preparedness.  Those protocols include insights from what are termed "Look Back Methodologies:" interdisciplinary analyses of past pandemics aimed at identifying which containment strategies worked best. In this regard, investigations of the 1918-1919 influenza pandemic have been particularly important. The first global outbreak of the 20th century, the "Spanish influenza" emerged at the end of World War I and killed an estimated 50 million people worldwide.  In this lecture, Nancy Tomes, SUNY Distinguished Professor of History, will share her experiences working on an interdisciplinary team tasked with studying the response to the 1919-1919 pandemic in the United States.  Not only does this historical "Look Back" provide insight into the challenges of responding to COVID-19 today, it also provides a compelling example of how humanities research can be integrated into public health policy making.  
March 31, 4 pm, Charles B. Wang Center Theater
This lecture will be rescheduled.
---
Previous Lectures:
February 6: Ian Burney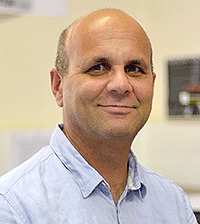 Staging Innocence: Erle Stanley Gardner's Court of Last Resort and the Imaginative Landscapes
of Frontier Justice in Post-War America
Ian Burney is Professor of History at the University of Manchester's Centre for the History of Science, Technology and Medicine. He is the author of Bodies of Evidence: Medicine and the Politics of the English Inquest (Johns Hopkins, 2000),  Poison, Detection and the Victorian Imagination (Manchester, 2006), and, with Neil Pemberton,  Murder and the Making of English CSI (Johns Hopkins, 2016). With Chris Hamlin, he has edited a collection of essays entitled  Global Forensic Cultures: Making Fact and Justice in the Modern Era (Johns Hopkins, 2019). For the 2019-20 academic year, he is working on his "history of innocence" as a fellow at the National Humanities Center in North Carolina. In May 2019, he was also awarded a fellowship from the John Simon Guggenheim Memorial Foundation to pursue this work. 
Co-Sponsor: Department of History
Abstract: We live in an age of innocence consciousness. Since the first US case of post-conviction DNA exoneration in 1989, national advocacy organizations have championed the cause of potentially innocent prisoners, raised public awareness, and promoted policy reform. These developments have been hailed as the dawn of a new moral, legal and scientific order – an "innocence revolution" – driven by a unique set of contemporary forces: principled critique criminal justice bias, media advocacy, and the declarative power of forensic genomics. But, of course, the pursuit of innocence has a history, and this talk will consider one of its more colorful chapters – a post-war experiment in the public pursuit of justice driven by Erle Stanley Gardner's Court of Last Resort. Best known today as the creator of Perry Mason, the intrepid attorney who successfully cleared underdogs caught up in false criminal charges, in 1948 Gardner established his "Court" as a group of handpicked freelance "experts" in law and criminal investigation charged with investigating possible cases of wrongful conviction. Its work was publicized in feature articles in one of America's leading popular men's magazines – the Argosy. This talk will focus on the relationship between Gardner's initial conceptualization of his project and the representational space in which this conception was articulated. For his Court to succeed, it required an engaged public following, and in turn the means of achieving this depended on the nature of the "public" being solicited. As Burney will argue, the generic features of the post-war men's magazine industry presented Gardner with a well-specified set of textual and visual themes from which he might forge links between individual readers and his projected collective cause. Burney will focus on one such trope, one that was a staple of this publishing genre, but one that also resonated well beyond it: the spirit of the Western frontier. Through an analysis of the Court's first published case – featuring a shoot-out set in the Southern Californian desert – he will show how the frontier figured at once as a physical space and as a site for conceiving and acting out a set of highly stylized values that Gardner sought to associate with his quest for an authentic version of American liberty and justice.
February 6, 4:00 pm, Wang Center, Lecture Hall 1