Skip Navigation
Patricia Malone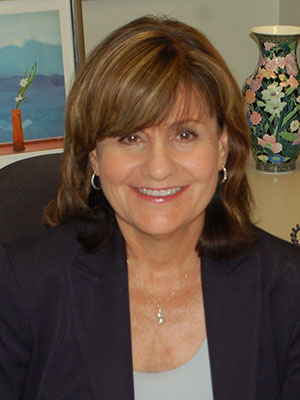 Associate Vice President for Professional Education
Assistant Provost for Engaged Learning, School of Professional Development
Pat Malone was named Associate Vice President for Professional Education and Assistant Vice President for Engaged Learning in the School of Professional Development in 2019.  In addition, she is Executive Director of the Center for Corporate Education, serving over 1,000 professionals annually.
Presenting nationally and internationally on the universities role in workforce, economic development and clean energy jobs, Malone has facilitated numerous forums with labor, education and industry including three Federal Department of Labor National Transformational Forums for the WIRED Grants and NYSERDA focus groups.
In 2008 Malone created the global award winning "Wall Street and Beyond" certificate program in collaboration with the Project Management Institute and the USGBC-LI to assist over 2,000 dislocated professionals. She has conducted clean energy, manufacturing and aerospace labor market intelligence and development projects for the New York State Department of Labor, NYSERDA and the Governors' Regional Economic Development Councils Opportunity Agenda. Malone is the Long Island Director for Workforce for the new Manufacturing Extension Partnership.
She is a member of the Suffolk County Workforce Development Board, the REDC Workforce and Education Committee, founding chair of the Outreach, Engagement and Economic Development Network for the University Professional Continuing Education Association (UPCEA) and served on the inaugural editorial board for their digital publication, UNBOUND.
She holds a BA from the University of Dayton, an MA from Stony Brook University and co-edited the Jossey Bass publication "Enhancing Creativity in Adult and Continuing Education" and is the recipient of City and State's "Corporate Social Responsibility Award."
CONTACT:
Derek O'Connor
Assistant
631.216.7519
Advanced Energy Center, Room 200
1000 Innovation Rd.
Stony Brook, NY 11794-6044