Skip Navigation
SBU Postdoc Spotlight 2019 

SBU Postdoc Spotlight is a celebration of the research performed by Stony Brook's postdoctoral scholars.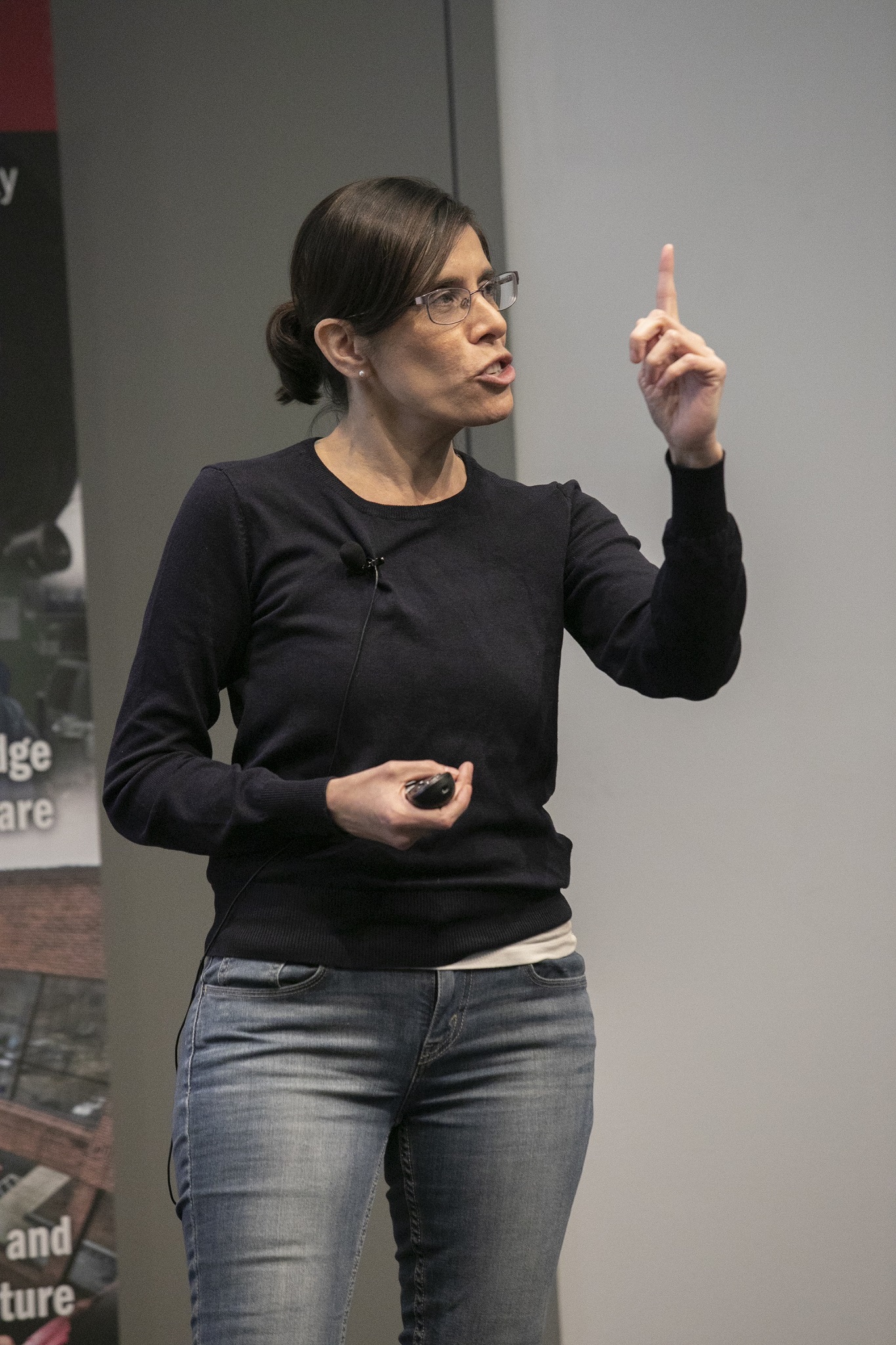 Location: Wang Center Lecture Hall 2
Date:  Thursday, November 14, 2019
Spotlight Talks: 4:00 pm—5:30 pm 

Reception & Award Presentation: 5:30 pm—6:30 pm 
This event is free and open to the public.
Awards are generously sponsored by the Office of the Vice President of Research.
Spotlight 2019 Speakers
2019 BEST TALK WINNERS:  
Congratulations to all our speakers for their hard work, and especially, our best talk winners from the 2019 SBU  Postdoc Spotlight! This year we had our first tie for second place! A very good problem to have. Special thanks to OVPR for upping the prizes to accommodate our two second place winners.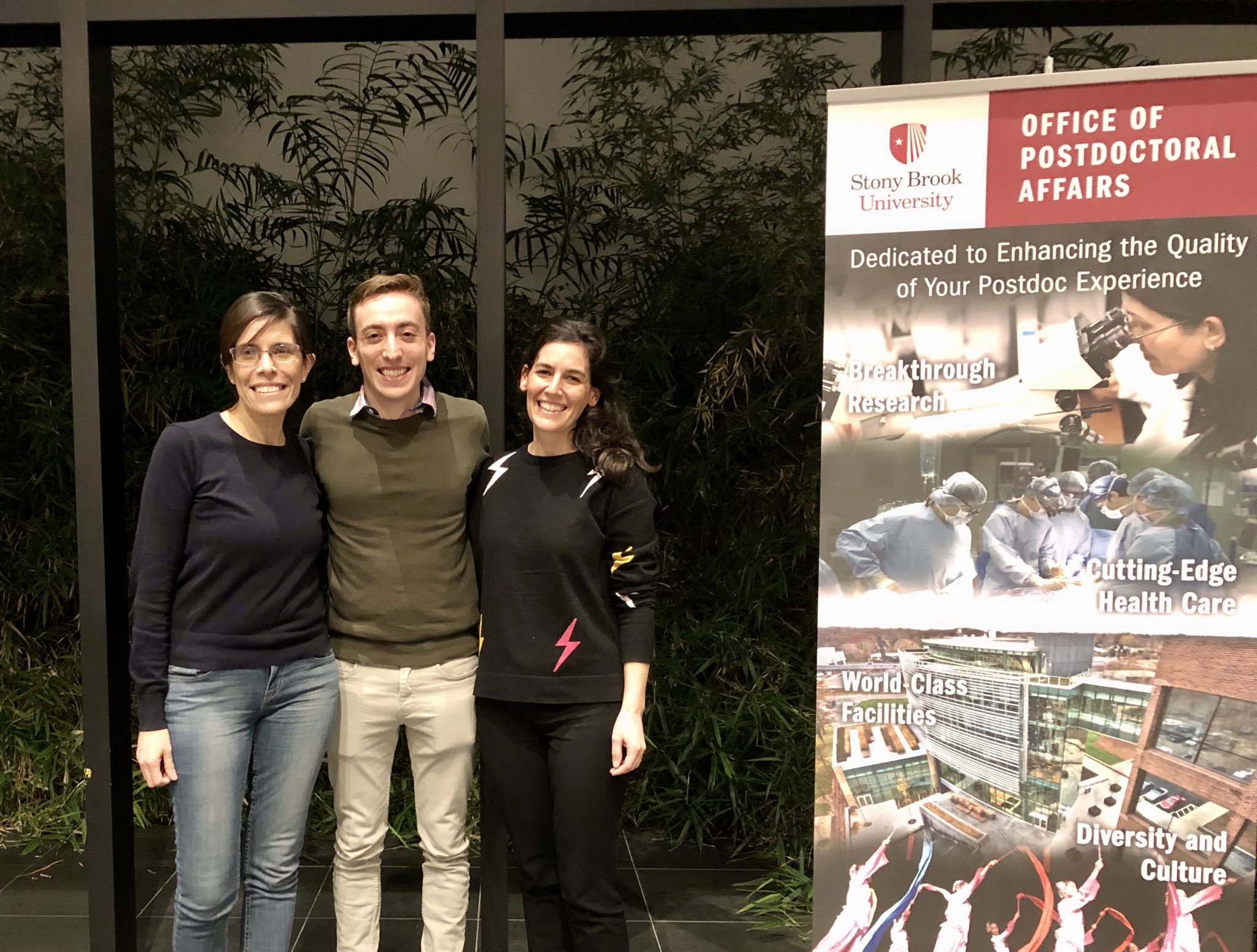 1st Place Paola Cepeda (left),
Graduate School & Linguistics 
2nd Place (tie) Kevin Sackel (center),
Mathematics & Simons Center

2nd Place (tie) Hillary Schiff (right),
Neurobiology & Behavior
4:00pm-4:15pm
Welcome & Overview
Wang Lecture Hall 2
 
Kathleen Flint Ehm, Director for Graduate and Postdoctoral Professional Development
4:15pm-5:30pm
Spotlight Presentations 
Moderator: Cristina Lazzarini, Postdoc, Microbiology

Wang Lecture Hall 2
 
Postdoc Speakers: 


Kasturi Banerjee, Infectious Diseases,
"Protect the Sick from Getting Sicker!"

Somanon Bhattacharya, Infectious Diseases
"Old But Deadly – A Tale Of Elderly Yeast"


Paola Cepeda, Graduate School and Linguistics,
"Untying the (K)not: Understanding Negation"


Mariano Guardia Clausi, Radiation Oncology,
"A Game-Changer in Brain Cancer Treatment"


Christina Joselevitch, Neurobiology and Behavior,
"How Do Brain Cells Talk?"

Diane Kim, Psychiatry and Behavioral Health,
"Towards Understanding Suicide"

Yedukondalu Neelam, Geosciences,
"What is the Earth's Inner Core Made Up Of?"

Kevin Sackel, Mathematics and Simons Center,
"Putting the Pieces Together"

Hillary Schiff, Neurobiology and Behavior,
"You Are What You Ate"


Gurtej Singh, Surgery,
"Plastic Surgery – We're Cutting Edge"

Yingchao Su, Biomedical Engineering,
"Never Go Back to the Hospital"

Stalin Vilcarromero, Infectious Diseases,
"The Real Threat for the Hispanic Workers in Suburban Areas of Long Island: Social Barriers and Lyme Disease"

5:30pm-6:30pm

Reception and Award Presentation

Wang Chapel