Skip Navigation
SBU Postdoc Spotlight 2018 
SBU Postdoc Spotlight is a celebration of the research performed by Stony Brook's postdoctoral scholars. The 2018 Spotlight will be held on November 15, 2018 .
Location: Wang Center Lecture Hall 1
Date:  Thursday, November 15, 2018
Spotlight Talks: 4:00 pm—5:30 pm 

Reception & Award Presentation: 5:30 pm—6:30 pm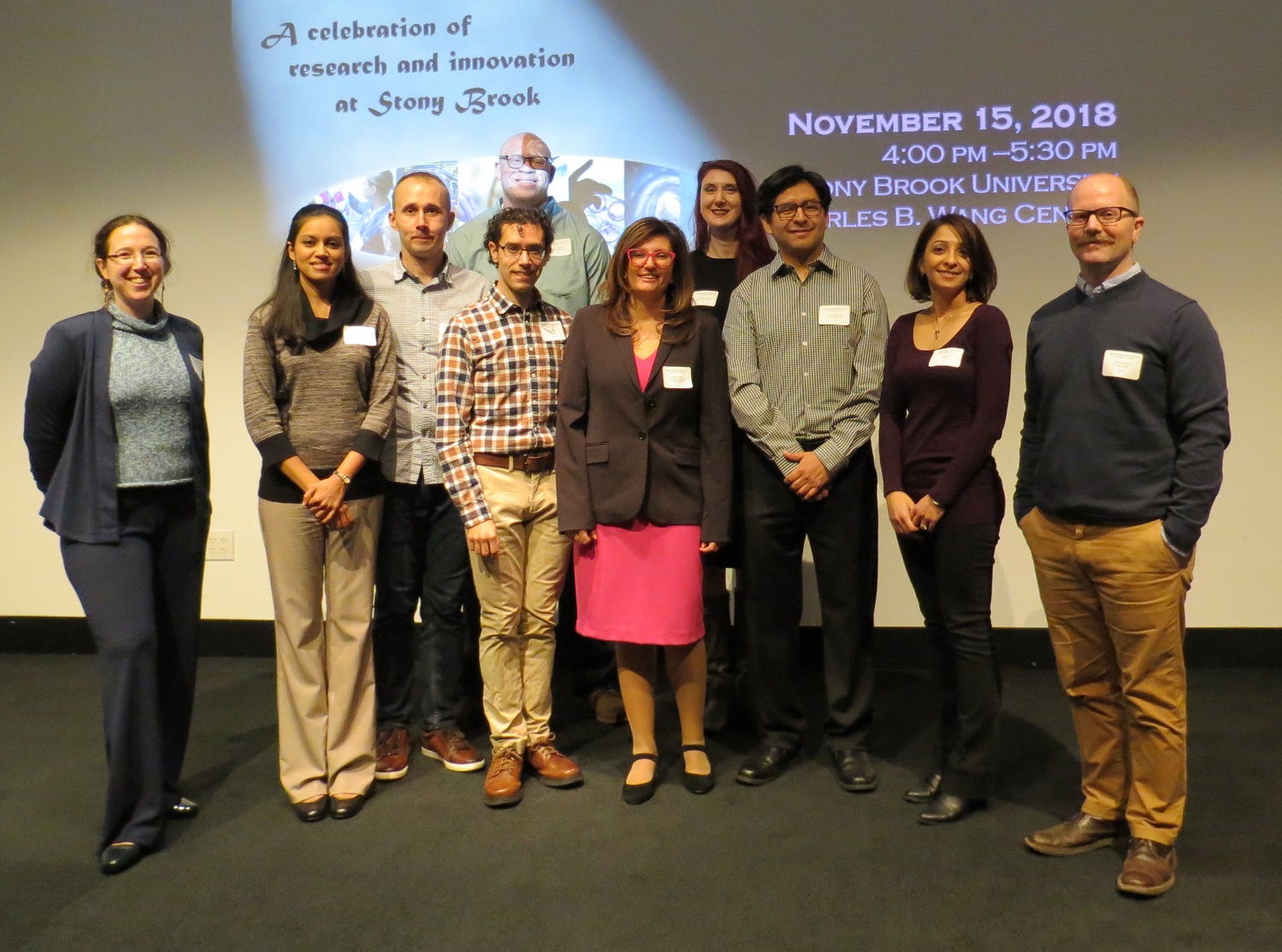 Spotlight 2018 Speakers
Congratulations to all our speakers for their hard work, and especially, our best talk winners from the 2018 SBU Postdoc Spotlight!
1st Place Lindsey Czarnecki,
Neurobiology & Behavior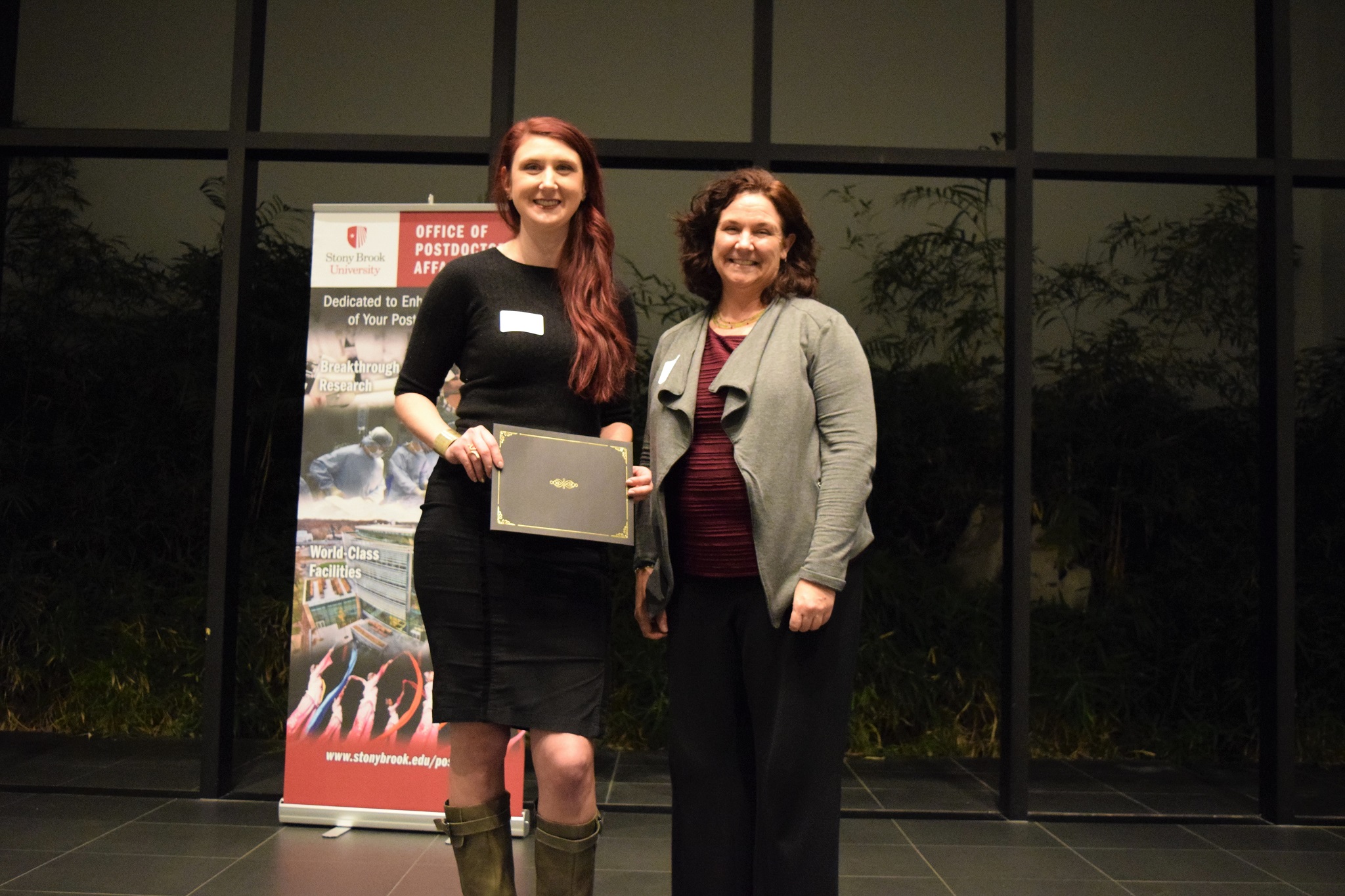 2nd Place Steven Jaret, Geosciences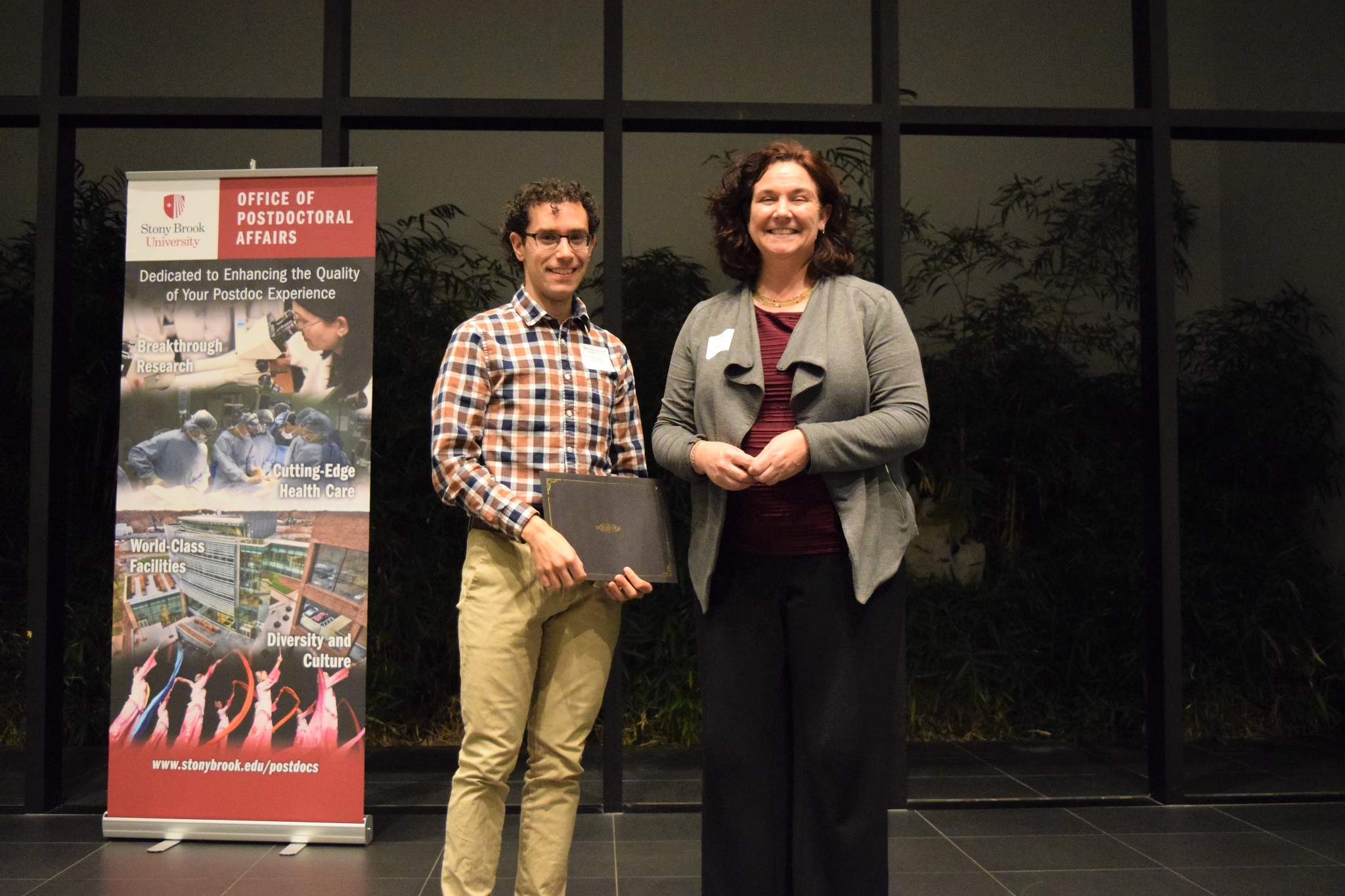 3rd Place James Robertson, Laufer Center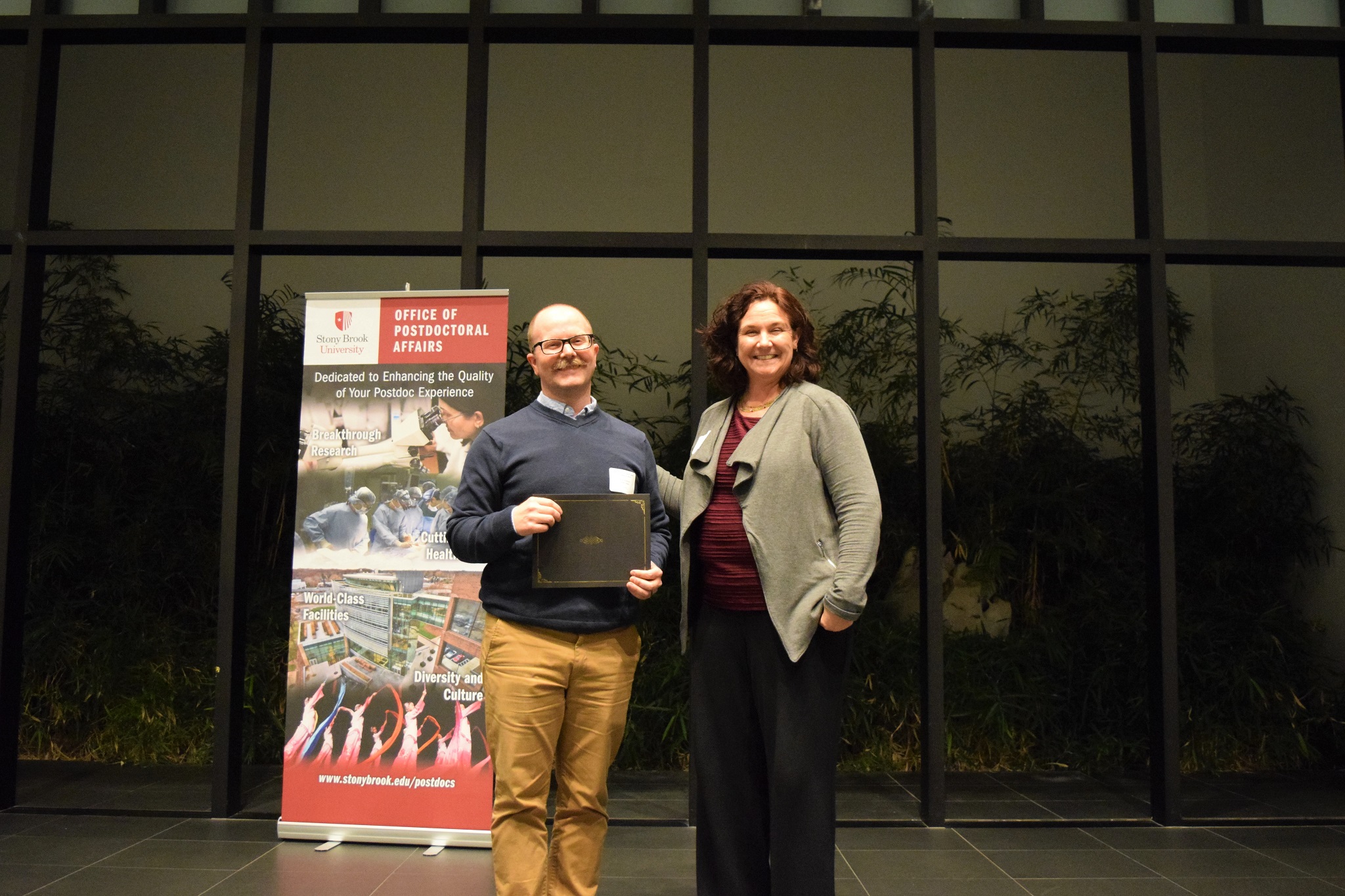 SPOTLIGHT 2018 SPEAKERS & VIDEOS: 
4:00pm-4:15pm
Welcome
Wang Lecture Hall 1
 
Kathleen Flint Ehm, Director for Graduate and Postdoctoral Professional Development
Richard J. Reeder, Vice President for Research
4:15pm-5:30pm
Spotlight Presentations 
Moderator: Krupa Haranahalli, Postdoc, Chemistry

Wang Lecture Hall 1
 
Postdoc Speakers:


Maryam Alavi, Medicine 
A Tiny Protein and One of the Most Common Cause of Cancer-Related Death


Harini Krishnan, Physiology and Biophysics
Dancing with Single Molecules


Cristina Lazzarini, Molecular Genetics & Microbiology
The Marvelous and Dangerous World of Fungi

Steven Jaret, Geosciences
Surviving the Apocalypse: A Fossil Story

Evgeni Boriushkin, Medicine
The Growth of Blood Vessels as a Source of New Discovery

Carlos Perez Lara, Physics and Astronomy
The Big Bang Experiment

Heidi Preis, Psychology
Improving the Health of Teens Who Have Abortions

Oumarou Njoya, Physics and Astronomy
Neutrinos are Tiny, Mysterious, and Everywhere


Lindsey Czarnecki, Neurobiology and Behavior
The Taste of Things to Come

James Robertson, Laufer Center
Better Living Through Computational Chemistry

5:30pm-6:30pm

Reception and Award Presentation

Wang Chapel