Skip Navigation
SBU Postdoc Spotlight 2015

SBU Postdoc Spotlight is a celebration of the research performed by Stony Brook's postdoctoral scholars. The 2015 Spotlight will be held on September 17, 2015 in honor of  appreciating our postdoctoral researchers (or postdocs, for short) and the contributions that they make to Stony Brook's and the nation's research enterprise. Postdocs are early-career PhDs that often serve as the engine that drives the U.S. research enterprise forward ( what is a postdoc?).
Learn about cutting-edge research at SBU presented for a general audience. Spotlight talks will be eight minutes long and are designed like a TED talk to be accessible to specialists and non-specialists alike. The Postdoc Spotlight is a great opportunity to see some of the latest discoveries and exciting research taking place at Stony Brook.
Postdoc speakers will receive specialized coaching in providing a broad and engaging talk for non-specialists.  Speakers will work with the  Alan Alda Center for Communicating Science. The nationally recognized center works to enhance understanding of science by helping to train the next generation of scientists to communicate more effectively with the public, the media and others outside their own specialty. Selection as a speaker is a unique professional development opportunity that will enhance any postdoc's CV.

Prizes will be given for the best talk. A panel of judges will evaluate the talks for how well they achieve the Spotlight's goals of sharing the excitement of our postdocs' discoveries in a way that is accessible to a non-specialist.
Spotlight presentations will be followed by a Postdoc Appreciation Luncheon. The lunch will feature a career panel featuring PhDs who have pursued careers in a variety of paths beyond academia. 
See more photos from the 2014 SBU Postdoc Spotlight.
Location:  Wang Center Theater
Date:    Thursday, September 17, 2015
Time: 9:00 am—12:30 pm 

This is event is free and open to the public.
Join us for the Spotlight talks and then adjourn to the Chapel for the Postdoc Appreciation Luncheon. The luncheon will feature a panel of PhD scientists talking about their diverse paths. Join us for more inspiration. 
Location:  Wang Center Chapel
Date:   Thursday, September 17, 2015
Time: 12:30pm-2:00pm
Panelists:
Nadine Dalrymple, PhD, Science Grant Writer, The College of New Jersey
Dr. Nadine Dalrymple is the Science Grant Writer for the School of Science at The College of New Jersey. She came to this position following her postdoc here at Stony Brook. Dr. Dalrymple joined Stony Brook in 2010 where she studied dengue virus pathogenesis in Dr. Erich Mackow's lab. This experience afforded her the opportunity to publish a number of research papers, as well as hone her grant writing and editing skills. Outside of the lab, Dr. Dalrymple served as a Science Writer for the New York Academy of Sciences and also helped launch and manage Stony Brook's first Postdoctoral Association. In her current role as the first ever Science Grant Writer at The College of New Jersey, she helps faculty in the Departments of Physics, Mathematics, Chemistry, and Biology to write, edit, and submit research and program project grants to federal, state, and private funding agencies including NIH, NSF, NASA, DOE, Office of Naval Research, Simons Foundation, Research Corporation, American Heart Association, and the American Chemical Society. She holds a B.S. in Biochemistry from Virginia Tech and a Ph.D. in Biochemistry from the University of Wisconsin–Madison. 
Ann Hobbs, PhD, Software Engineer, Renaissance Technologies      
Dr. Ann Kahlow Hobbs has been a software Engineer at Renaissance Technologies since 1998. She currently works on software development and support for trading operations, process monitoring, data acquisition, and back office accounting. Prior to this position, she was a mathematics faculty member for Illinois Math and Science Academy, teaching university level math courses at the state-wide public magnet school as well as helping curriculum development and student research mentor/match team coaching. Her postdoctoral research in mathematics focused on mathematical modeling of directional solidification, supported by the Swiss National Science Foundation (Fonds Nationale). Practical applications were practiced to optimize the surface treatment of metals. The mathematical area includes non-linear analysis of interfacial phenomena. Hobbs taught advanced calculus in French. She holds a B.S. in Applied and Engineering Physics from Cornell, and a PhD in Engineering Sciences and Applied Math from Northwestern. 
Yaihara Fortis-Santiago, PhD, Director, Science Alliance, New York Academy of Sciences
Dr. Yaihara Fortis Santiago manages the Science Alliance, the professional development branch of the New York Academy of Sciences. Yaihara develops and implements innovative workshops and courses that provide early career scientists with a range of soft and business skills that will be essential for all careers. Yaihara also works closely with career development offices and student/postdoc organizations to consolidate resources and implement new ideas for professional development programing. She came to the Academy from the National Science Foundation, where she served in 2014 as a Science and Technology Policy Fellow sponsored by the the American Association for the Advancement of Science (AAAS).
Dr. Fortis obtained her bachelors' degree in Biology from the University of Puerto Rico and her doctoral degree in Neuroscience from Brandeis University. Her doctoral work focused in studying the role of multisensory integration in taste processing.
Moderator: Minyi Hu, Postdoctoral Scholar, Biomedical Engineering    
Tentative agenda subject to change.
8:30am-9:00am
Breakfast & Registration
Wang Lobby
9:00am-9:15am
Welcome
Wang Theater
 
Nancy Goroff, Associate Provost, Integration of Research, Education, and Professional Development
9:15am-10:30am
Spotlight Presentations I
Moderator: Ido Keren
Wang Theater
 

Melanie Reber, Chemistry and Physics & Astronomy
A Symphony of Light: using lasers and resonators to study nature's fastest reactions


 
Dominique Williams, Chemistry
Nitric oxide to the Rescue: A Small Molecule vs. the Bacterial Invasion


 
Evguenia Alexandrova, Pathology
When friends become enemies: Searching for a new cancer therapy


 
Luca Mazzucato, Neurobiology and Behavior
Thinking About Food


10:30am-10:45am
Coffee Break
Wang Lobby
10:45am-12:00pm
Spotlight Presentations II
Moderator: Ashutosh Singh
Wang Theater
 

Gurtej Singh, Surgery
Can I order human skin through Amazon.com?


 
Taylor Schoberle, Molecular Genetics and Microbiology
Infection by Injection: How Plague messes with our immune system


 
Gabriel Pagnotti, Biomedical Engineering
Mechanical Signals: Making Strides Against Cancer-Induced Osteoporosis


 
Sardar Uddin, Orthopaedics
Ratilin: Sex Associated Impact on Bone and Behavior


 
Martin Sauzade, Biomedical Engineering
Capture Elmo: A journey to better understand cancer


12:00pm-12:15pm
Closing Remarks
Wang Theater
12:30pm-2:00pm
Postdoc Appreciation Luncheon
Wang Chapel
 
Panelists:
Nadine Dalrymple, PhD, Science Grant Writer, The College of New Jersey
Yaihara Fortis-Santiago, PhD, Director, Science Alliance, New York Academy of Sciences
Ann Hobbs, PhD, Software Engineer, Renaissance Technologies

Moderator: Minyi Hu, Postdoctoral Scholar, Biomedical Engineering
Speaker Sign Up Deadline:  Friday, July 31, 2015 (Selected speakers will be notified shortly thereafter)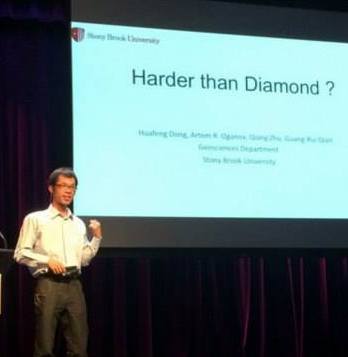 Speaker Coaching Dates:  ( All speakers must commit to both Sessions 1 & 2)
Session 1: August 26, 2015, 10:00 am - 11:30 am;
Session 2: One of four times:

Sept 9, 10:00 am-12:00 pm; OR
Sept 9, 2:00 - 4:00 pm; OR
Sept 10, 9:00 - 11:00 am; OR
Sept 10, 1:00 - 3:00 pm.
Presentation Guidelines:  Only SBU Postdocs are eligible to give a Spotlight talk. Talks will be approximately eight minutes long plus three minutes for questions. Speakers should craft a talk that distills the heart of their research for a general audience who may not be specialists in the style of a TED talk. Speakers will receive individualized coaching on their presentation from experts at the Alan Alda Center for Communicating Science.
All speakers must commit to participating in two coaching sessions to be held on: Aug 26 and Sept 9 or 10.
The first session on Aug 26 will provide an overview of best practices for honing one's message for a general audience. In the second session, speakers will receive coaching on their individual talks in small groups. Speakers may indicate a preference for one of four small-group sessions to be held on Sept 9 and 10. Speakers are required to attend BOTH the first session and one of the small-group, individualized coaching sessions.  See coaching dates and times above.
Postdocs must affirm that their postdoctoral supervisor supports presentation of their research during speaker sign up.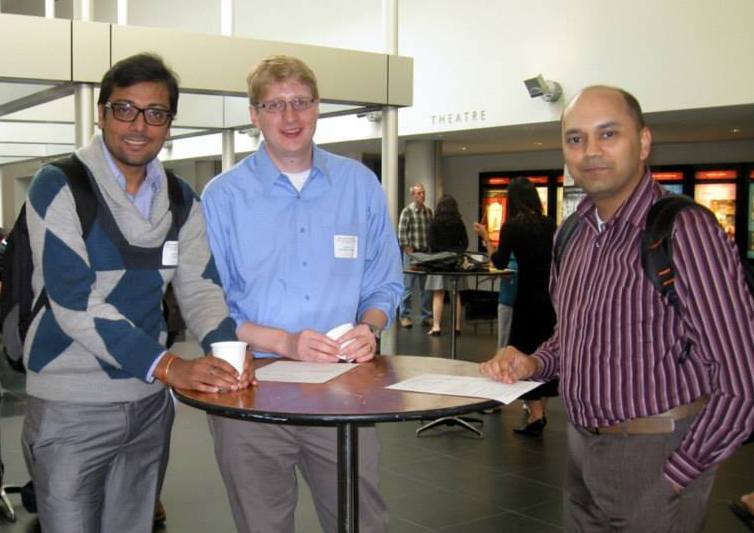 How to Sign Up:
Go to the Sign Up form  and enter your contact info.
Affirm that your postdoctoral supervisor supports you presenting your work in the Spotlight.
Agree to participate in two coaching sessions to be held on Aug 26 and Sept 9 or 10. You can indicate a preference of one of four small-group session times to be held on September 9 and 10 ( see times above).
After submission, you will be contacted shortly after the closing date for sign up about whether you have been selected to speak. At that time, we will request a title and abstract from selected speakers. 
Speaker Selection: The number of speakers is limited. Therefore, speakers will be selected to provide a broad slate of presentations designed to reach a general audience bearing no specialized knowledge. Selected speakers will be notified shortly after speaker signup closes.
Judging: The talks will be evaluated by a panel of judges from a range of backgrounds and disciplines for how well the speaker engages a general audience of non-specialists and can convey the excitement and innovation of their research without jargon or distortion. 
QUESTIONS: Contact Kathleen Flint Ehm, Director, Office of Postdoctoral Affairs, and SBU Postdoc Spotlight Coordinator, at postdocs@stonybrook.edu or 631-632-7531.