Skip Navigation
National Postdoc Appreciation Week
Every September, we celebrate National Postdoc Appreciation Week (NPAW). It is an opportunity to celebrate our postdoctoral researchers and the contributions they make to the global research enterprise. Have you appreciated your postdocs today?
Watch for the events we have planned to bring our postdoctoral community together!
2020 NPAW AT STONY BROOK
This year we have two activities to celebrate NPAW: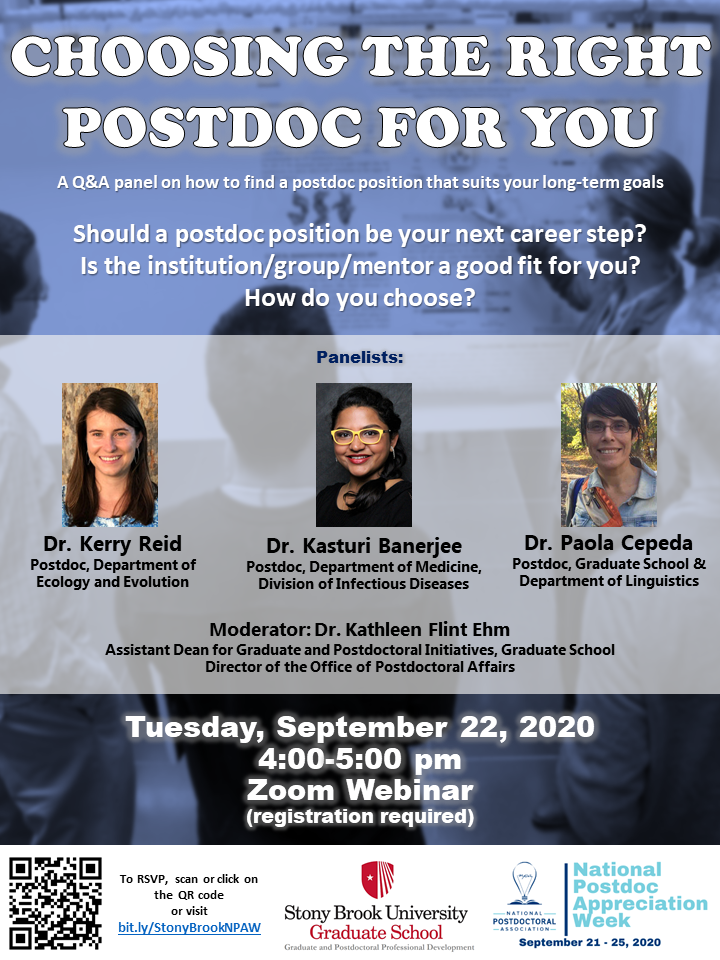 Choosing the Right Postdoc for You
Join us for a panel on finding a postdoc position that suits you and your long-term goals.
Tuesday, September 22, 2020
4:00-5:00 pm
Zoom Webinar (registration required) 
Panelists:
- Dr. Kerry Reid, Department of Ecology and Evolution
- Dr. Kasturi Banerjee, Department of Medicine, Infectious Diseases
- Dr. Paola Cepeda, Graduate School & Department of Linguistics
Moderator:
Dr. Kathleen Flint Ehm, Assistant Dean for Graduate & Postdoctoral Initiatives, Director of the Office of Postdoctoral Affairs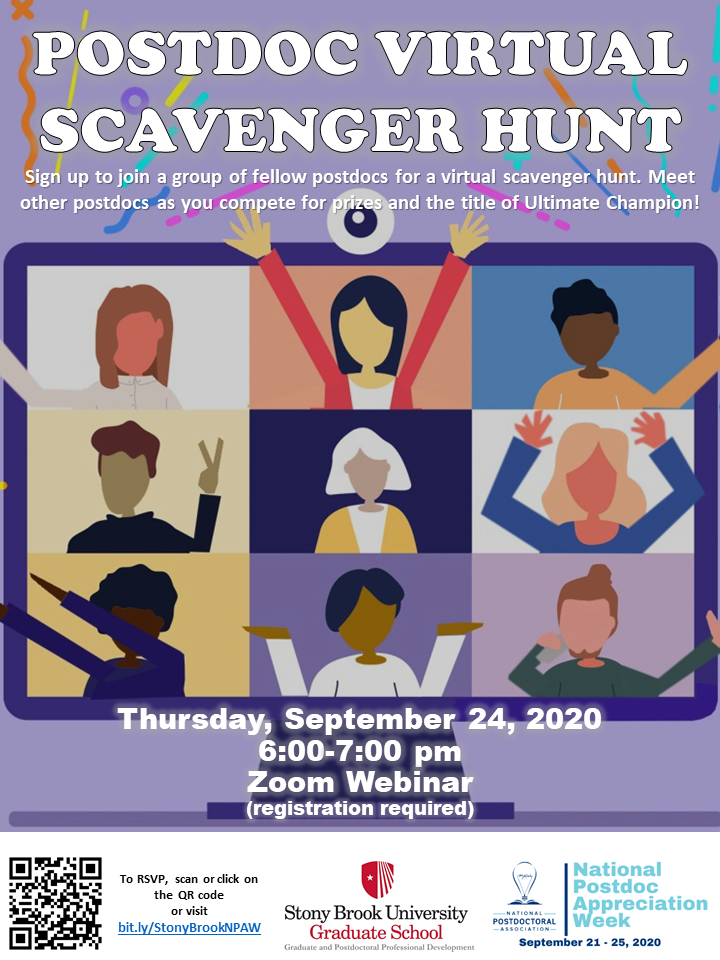 Postdoc Virtual Scavenger Hunt
During the event, you will join a team for the chance to win an Amazon $20 gift card and the title of "Stony Brook Postdoc Scavenger Hunt Ultimate Champion 2020"!
Thursday, September 24, 2020
6:00-7:00 pm
Zoom Webinar (registration required)
PAST NPAW