Skip Navigation
National Postdoc Appreciation Week
Every September, we celebrate National Postdoc Appreciation Week (NPAW). It is an opportunity to celebrate our postdoctoral researchers and the contributions they make to the global research enterprise. Have you appreciated your postdocs today?
Watch for the events we have planned to bring our postdoctoral community together!
2019 NPAW AT STONY BROOK
This year we have two activities to celebrate NPAW: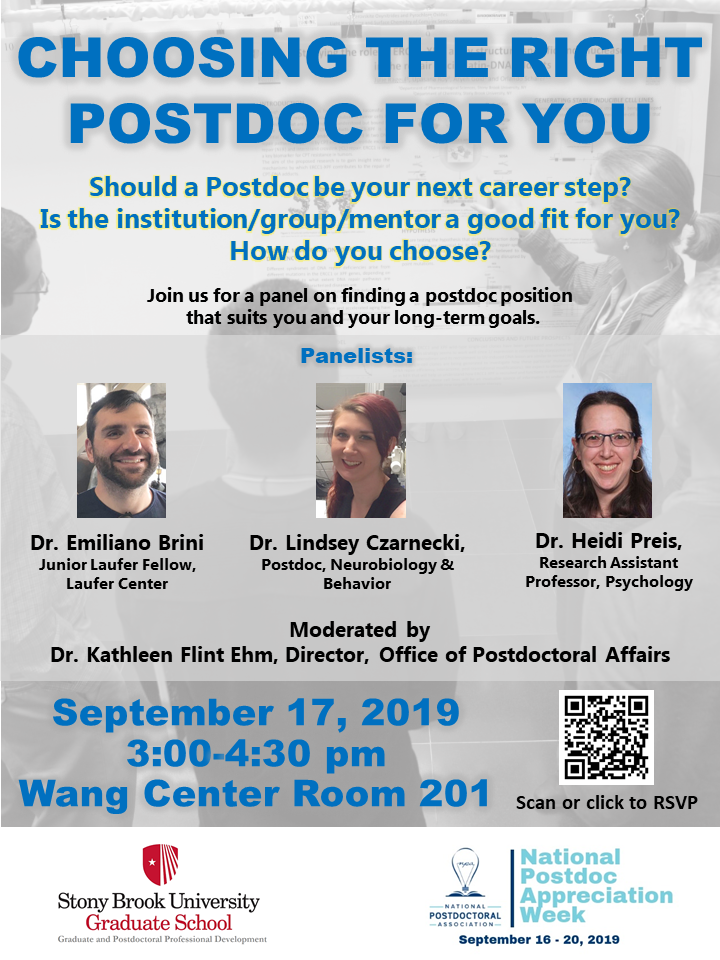 Choosing the right postdoc for you
Join us for a panel on finding a postdoc position that suits you and your long-term goals.
Tuesday, September 17, 2019
3:00-4:30 pm
Wang Center Room 201 
Panelists:
Dr. Heidi Preis, Department of Psychology
Dr. Emiliano Brini, Laufer Center
Dr. Lindsey Czarnecki, Department of Neurobiology & Behavior
Moderator:
Dr. Kathleen Flint Ehm, Director of the Office of Postdoctoral Affairs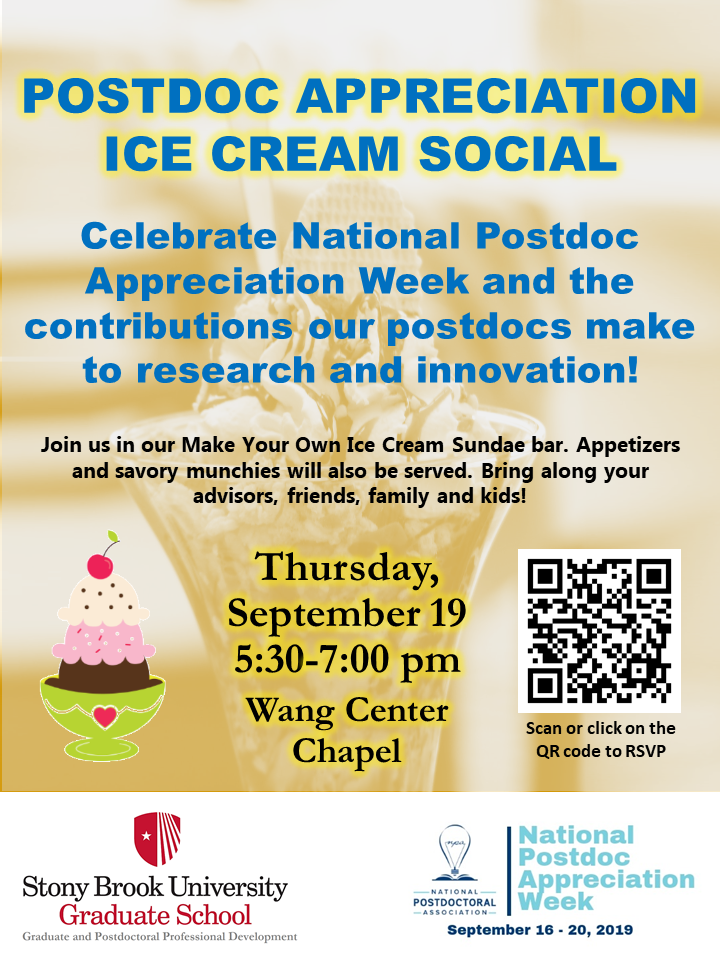 Postdoc Appreciation Ice Cream Social
Chat with other postdocs and enjoy our Make Your Ice Cream Sundae bar. Postdoc advisors and families are welcome!
Thursday, September 19, 2019
5:30-7:00 pm
Wang Center Chapel
PAST NPAW
2018