Skip Navigation
Housing
Finding affordable housing on Long Island can be a challenge. Rental options range from apartment and townhouse complexes, to renting a room or part of a house, to renting a whole house. There are no long-term housing options on-campus for postdocs. There are some limited public transportation options available via a city bus system, on-campus shuttles, and the Long Island Rail Road, but many postdocs can find it limiting to live on Long Island without access to a car.
Some suggestions for finding permanent housing are included below. To help new postdocs locate temporary accommodations while they look for permanent housing off campus, there are two different options available depending on the time of year you arrive at Stony Brook University. For VERY temporary accommodations upon arrival, there are also some local hotel options.
Permanent Housing
To help you in your search for permanent living space, below is a list of area towns that are within 15 miles of Stony Brook University. SBU also has an  Office for Off-Campus Living to help you in your search, which offers some housing listings and  tips on living off-campus in the Stony Brook area. 
To the east and south:

Setauket
Port Jefferson
Port Jefferson Station
Mount Sinai
Miller Place
Sound Beach
Rocky Point
Middle Island
Coram

To the west and south:

Saint James
Smithtown
Kings Park
Lake Grove
Centereach
Selden
Holbrook
Sometimes realty agents can be helpful in locating a rental apartment. The following agencies are listed solely for your convenience and their inclusion implies no recommendations or guarantee on the part of the University.  Be aware that in most instances, the tenant is responsible for a commission equal to one month's rent.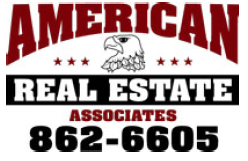 American Real Estate Associates
530 Rt 25A, St. James, NY 11780
631-862-6605
www.RealEstate-LongIsland.com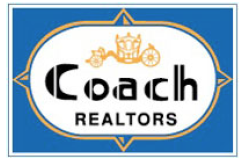 Coach Realtors Associates
1099 North Country Road, Stony Brook, NY 11790
Office: 631-751-0303  /  Fax: 631-751-2937
www.coachrealtors.com
Daniel Gale Sotheby's International Realty
3 conveniently located offices serving the faculty and students of the Stony Brook academic and medical community
Stony Brook/Port Jefferson Office -631.689.6980  / Setauket Office - 631.689.2654  / St. James Office - 631.584.6600
www.DanielGale.com
Frank Edwards Real Estate
Looking to Buy, Sell, or Rent? I don't get paid by the hour, I get paid for the value I bring to an hour.
Licensed Broker
office: 631-642-7458  /  mobile: 631-786-6473  /  fax: 631-403-4592
frankedwards35@gmail.com
www.FrankEdwardsRealty.com
Temporary Housing at BNL
(from September to May)
Stony Brook University has an agreement with  Brookhaven National Laboratory where Postdocs can stay in temporary housing at the lab for the months of  September through May on a first-come, first-served basis.
One housing option at BNL is in Residence Housing for $50 per day (prices subject to change). The residence houses are dorm-type private rooms with shared bath facilities and common space. Some spaces can accommodate families.
Housing is based on availability and approval in the BNL Guest Information System, and the duration of one's stay is not to exceed three months. Payment is due at the time of check-in (first month's rent is due upon arrival and subsequent months are payable at 30 day intervals). A credit card is required to guarantee all advance reservations.
No subletting is permitted, and all Postdocs can refer to the BNL  Housing website for additional information including current rates, cancellation policies, and procedures.
IMPORTANT NOTE:
BNL is located about 45 minutes east of Stony Brook, and there is a daily bus that runs from BNL to SBU. See the  bus schedule for details.
How to request accommodations
Please note: If the Postdoctoral Scholar does not contact our office with enough lead time , we cannot accommodate the housing request.
All Postdoctoral Scholars seeking to use BNL housing must:
Contact the  Office of Postdoctoral Affairs at Stony Brook University so we can facilitate the application process with specific host information.
Apply for BNL site access and  must be approved prior to arrival . ( US citizens 

must

 allow 10 working days prior to arrival. Foreign Nationals 

must

 allow 15 working days prior to arrival .) Once approved, you will receive an email from BNL with a site access approval number.
You must contact the Office of Postdoctoral Affairs with the site access approval number as well as payment information and housing reservation dates.
Temporary Housing at Stony Brook University
(from June through mid August)
If you need a place to stay from  June 1 through mid August, there is temporary housing available on Stony Brook University's campus. The  daily rate varies but generally is cheaper than most hotel options in the area. The apartments are fully furnished, have individual climate controls in each room and offer the option of cooking in kitchens within each apartment. Residents must provide their own cooking utensils.
Please note there are likely to be undergraduate and graduate students staying in the same buildings since the housing provided is for all students taking summer courses at SBU.  
How to request accommodations