Skip Navigation
Dawn T Smallwood
Assistant Vice President for Campus Security and Chief of Police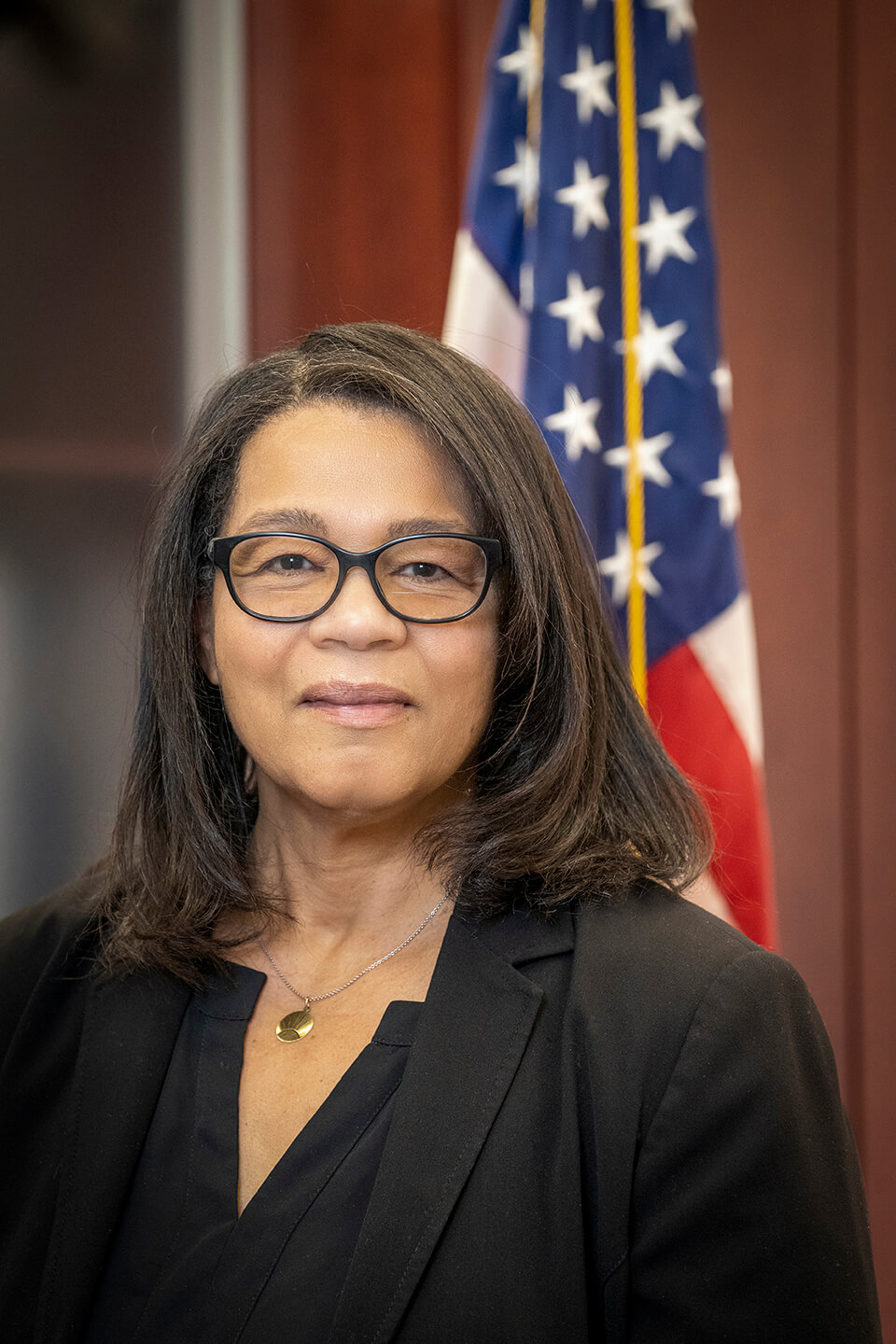 Dawn Smallwood is Assistant Vice President for Campus Safety and Chief of Police for the University Police Department at SUNY Stony Brook. She has over 30 years of experience in public safety, law enforcement and emergency management.
Prior to coming to Stony Brook Ms. Smallwood served as the Director of Administration and Emergency Management for the Department of Public Safety at The City University of New York (CUNY). Ms. Smallwood was instrumental in creating policy, ensuring compliance, and creating emergency protocols for CUNY's Public Safety Department serving the 25 campuses of the City University. Additionally, during the 2014/2015 academic year Ms. Smallwood assumed the added responsibility of filling the role of Campus Public Safety Director of York College.
Prior to beginning her career in Higher Education, Ms. Smallwood had a long and successful career in Federal Law Enforcement. She enjoyed a diverse and multifaceted career for over twenty-three years as a Special Agent with the Federal Bureau of Investigation. While with the FBI she rose from being a field agent in the New York Field Office, to assuming the role of supervisor of the FBI Resident Office at JFK International Airport, to the position of Senior Supervisory Resident Agent of the FBI Long Island Office where she led complex investigations targeting gangs and major offenders.
Prior to her career with the FBI, Ms. Smallwood served as a Federal Agent with the Naval Criminal Investigative Service (NCIS). As and NCIS Agent she served as a representative to the Family Advocacy Committee and was the Administrator of the Hostage Negotiation Team.
Ms. Smallwood possesses a wealth of senior law enforcement management experience both in an academic setting and in the broader community. She has a passion and commitment to community policing and to creating and maintaining a safe environment for all members of our community.
Ms. Smallwood received her B.A. in Psychology from The University of New Haven, and both an M.A. in Forensic Psychology and an Advanced Certificate in Emergency Management from John Jay College of Criminal Justice.