Skip Navigation

Version 11
Creating a New Page
A new page can be created by clicking on the appropriate template for the type of page.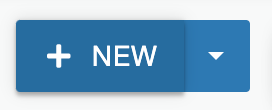 You do this by using the NEW button at the top right of the page. (IMPORTANT: Make sure you are in 'Staging' and not 'Production)
Whether you click the button itself or the arrow to the right, you will be presented with new content options, including page templates (like 'New Inside Page'). Select the template you want, then fill out the ensuing table fields:
Filename: Stick to only letters, numbers, dashes and underscores. Do not provide the extension, i.e., '.php' or '.html' - just the filename itself. DO NOT USE SPACES in filenames! 
If the new file has the same filename as an older file that you want to replace, check the overwrite option.
Page Title: What you enter in the Page Title field is what will be pulled into the side navigation and should match the title on the page.
Keywords and Description: The config file of a site includes sitewide keywords and description. These fields are for page-specific keywords or description and are optional. (These do not appear on the page itself, and are for search engine optimization only).
Sidenav: All pages have a side navigation file associated with their content section, but you can choose to show or not show the side navigation. By default it is set to 'show,' but if you do not want a side navigation file to display, select 'hide.'  (NOTE: Older templates may allow you to select which sidenav file to use; choose the file related to that content's section of your site.)
When finished, click the 'Create' button.  You will then be able to go in and edit the page.
Note that administrators can restrict the type of templates available for the directory, and that users may not have a choice in template type.
Help Video
For more details on creating a new page, view the following OU Campus support video:
Stony Brook University
Office of Communications and Marketing
Stony Brook, NY 11794-0605