Skip Navigation

Version 11
Homepage Configuration
The configuration of your site's homepage is managed in Page Properties on your site's index page. Check out the index.pcf file and then click the Properties button to manage these properties.

Metadata
Like every page in OU Campus, the Page Title as well as the Keywords and Description are defined here for the page.

HomePage Sections
The homepage template provides you with a hero region at the top of the page where your main image or hero image (or images) will be, customizableTab Row Columns (shown three across), and up to 8 promo sections, which can be used for a variety of content layouts using snippets.
The default template provides you with up to 2 promo sections above the threeTab Row Columns, and 6 promo sections below.
There are green edit buttons for each editable region. The button text will denote the type of region.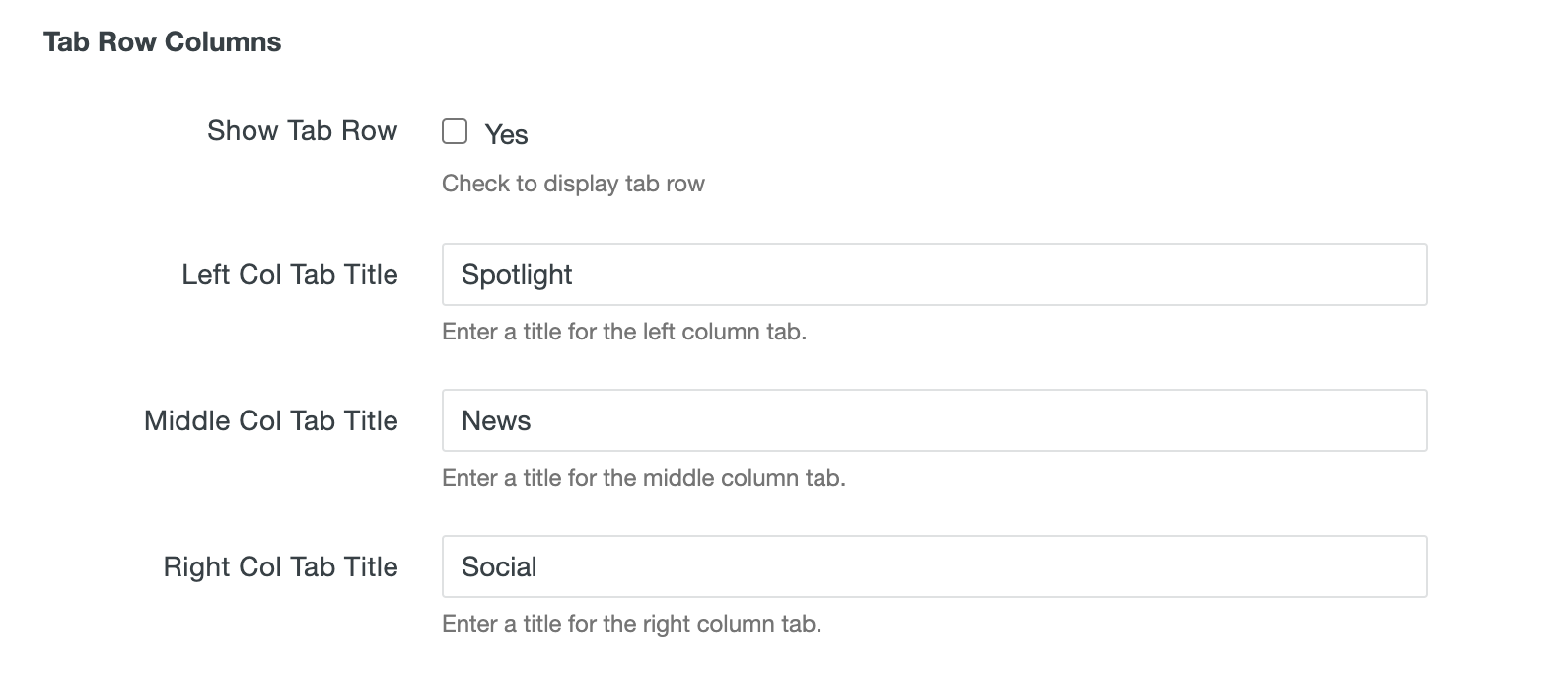 You can either show or not show the three Tab Row Columns on your home page.
To configure this area, check out the index.pcf file and click Properties.
To show the Tab Row, check YES.
You can then name each column - left, middle and right.
Save and publish the index page to make the changes live.
Stony Brook University
Office of Communications and Marketing
Stony Brook, NY 11794-0605