Skip Navigation
Winter Orientation (Orientation Part I)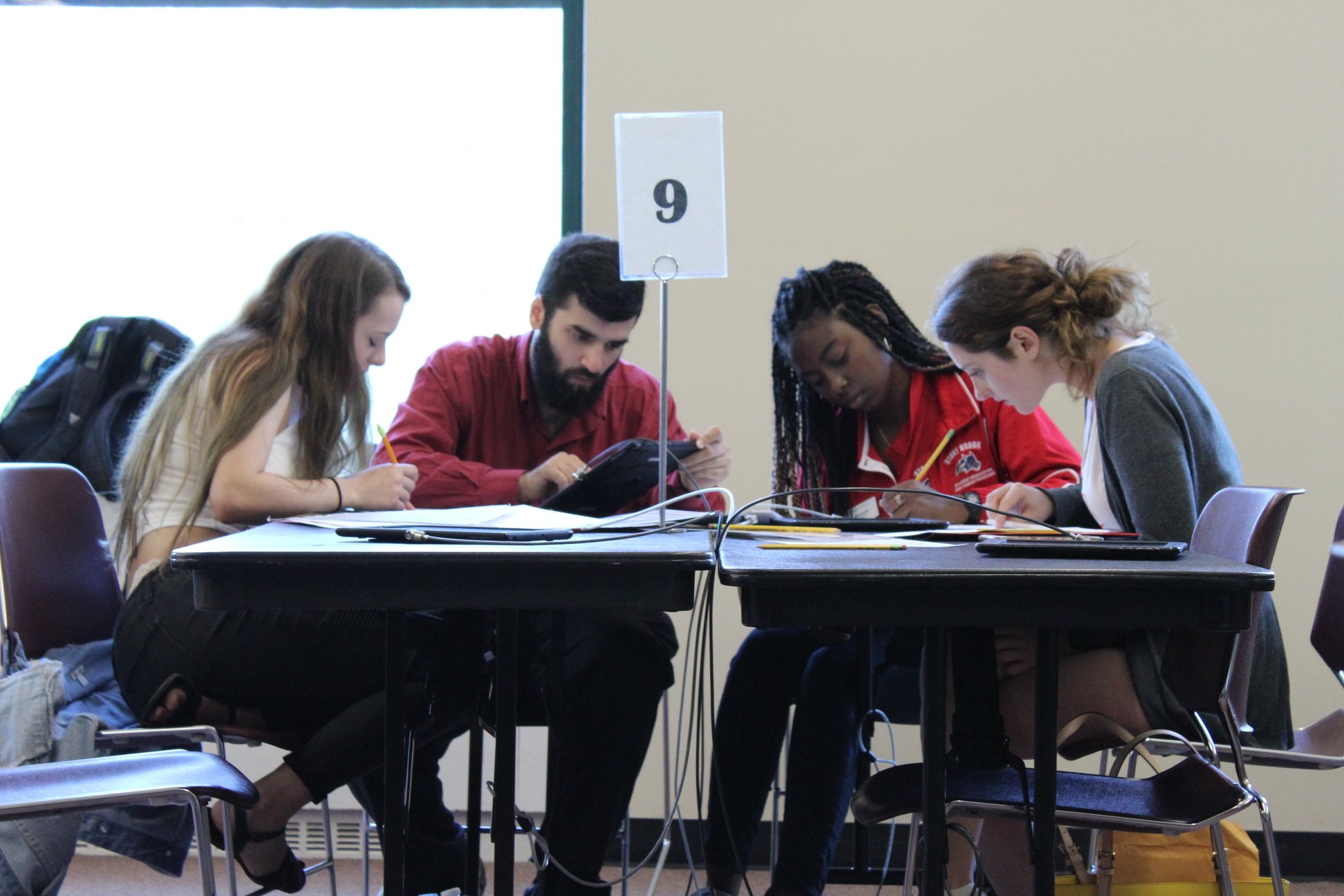 Orientation Dates and Times
Orientation Part I takes place on select weekdays in January. You will be assigned an orientation date based on your intended major and the order in which your deposit and new student preferences form is received.
Once you have been assigned a date, you will receive a postcard to your home address, as well as an email, with your orientation date and a list of items to complete to prepare for orientation. Students who are unable to attend the orientation date that they are assigned are encouraged to contact the Orientation Office at (631) 632-6710 as soon as possible to schedule an alternate date. 
Students must attend orientation to register for spring classes. You may notice an Orientation Hold on your account. All new students will have this hold prior to attending Orientation Part I. The hold will be removed at orientation for you to register for your classes.
Orientation Part I is a half day program for transfer students. The morning session begins at 8:30am and will end at approximately 2:00pm. The afternoon session begins at 12:30pm and will end at approximately 6:00pm. Please arrive at the SAC lobby no later than the start time and plan to stay for the entire time period . Students will not be able to attend orientation and/or register for classes if they arrive late or leave early and will need to reschedule for another orientation date.
Preparing for Orientation
Orientation occurs in the Student Activities Center (SAC). Students will spend most of their day in the SAC. Students driving to orientation should be sure to park in the H Lot, also known as the Student Activities Center lot (Faculty/Staff Lot). Parking cannot be validated for the parking garage or other areas of campus. Click here for additional information on  traveling to campus.
The Pre-Orientation Checklist contains critical information on what many students must complete prior to their orientation date. Students who do not complete these items prior to orientation may be unable to register for necessary classes due to missing information.
For a smooth orientation day, please remember the bring:
Government issued photo identification
Copies of immunization and meningitis forms. To ensure a smooth orientation day, these forms should be mailed directly to Student Health Services at least 3 weeks before your orientation date. Please bring additional copies of these forms to orientation just in case.
Most recent transcripts including coursework currently in process (can be unofficial for initial review)
Syllabi/course descriptions from previous schools for math, journalism, business, and all science courses
What Happens at Orientation?
During your orientation, you will
have breakfast (morning orientation session) or lunch (afternoon orientation session)
meet other transfer students
have your picture taken for your ID card
hear advice about how you can be successful in your transition to Stony Brook from your previous college
meet with an orientation advisor and an Orientation Leader to review your prior coursework and choose and register for courses for the spring
attend a presentation on "Commuting to Stony Brook" or "Living On Campus"
take a campus tour (optional)
visit the resource fair (optional)
Please note that orientation is only for new students. Family members or other guests will not be allowed to participate in the orientation program with the student. Family members and guests are welcome to attend a separate Family & Guest Orientation, which takes place on select dates in January. For more information on Family & Guest Orientation and date availability, please visit the  Family & Guest page.
In addition to Orientation Part I, where you select your classes, you are also required to attend  Experience Stony Brook (Orientation Part 2) at the end of January. You will attend a series of programs and activities designed to acclimate you to Stony Brook and introduce you to faculty, staff, and fellow students.
Inclement Weather
Winter weather sometimes interferes with our planned orientation sessions. Information about University weather-related closings can be found on the  Stony Brook SB Alert page or by calling (631) 632-SNOW. If classes are in session, orientation will proceed as scheduled. Specific information regarding weather impact on orientation programs can be found here. If orientation is proceeding as scheduled, but weather prevents you from attending, please contact us at (631) 632-6710 to reschedule for a later orientation date.
Questions?
Students who have questions about orientation or require an accommodation should contact the office of Student Orientation and Family Programs at (631) 632-6710.