Skip Navigation
New Seawolf Orientation (Fall Admitted Students)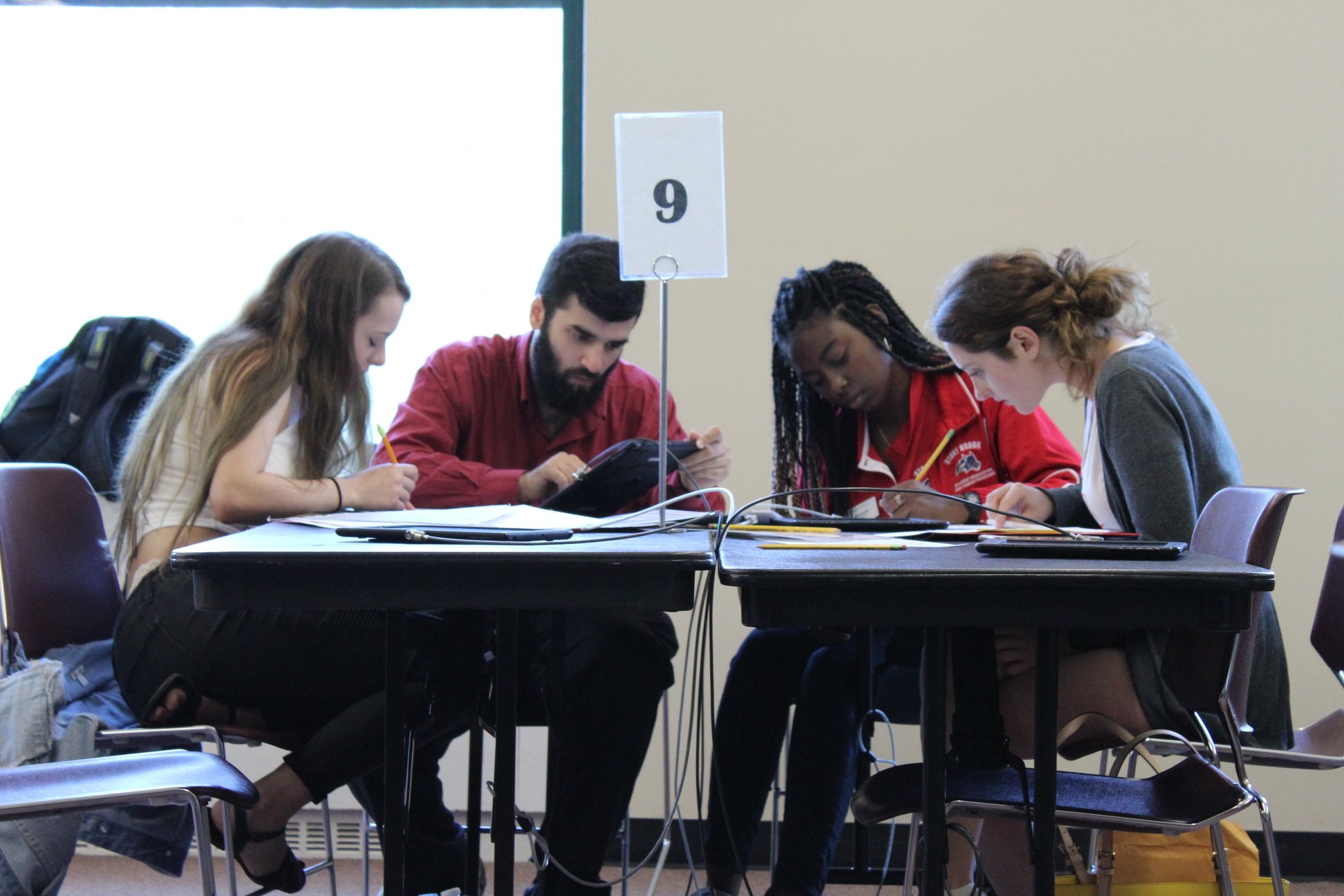 What's included in your New Seawolf Orientation?

During your orientation, you will:
Meet other new students
Meet university faculty and staff, including your academic advisor, Peer Assistant Leaders and Orientation Leaders
Learn about life as a Stony Brook student and resources available to you
Learn more about your designated advising office
Learn more about commuting to Stony Brook  or living on campus
Learn about technology at Stony Brook, how to access your Stony Brook email account, and how to navigate the SOLAR system
Enrollment in your first semester at Stony Brook University
Preparing for your New Seawolf Orientation
To get you prepared for your New Seawolf Orientation, please check your admission portal! This portal contains critical information and deadlines to ensure a smooth new student experience. Students who do not complete these items by the listed deadlines may have a delay in the enrollment process. 
Seawolf Foundations Online Orientation
Seawolf Foundations Online Orientation (Part 1) focuses on getting to know Stony Brook, including modules on academic readiness, financial responsibility, campus life, and introducing new students to the Undergraduate Colleges. Seawolf Foundations Online Orientation will be available after May 1st and is due on June 1st.
Seawolf Connections
Seawolf Connections are small group meetings designed to connect new students with new and current undergraduate student leaders throughout the summer. Students will have an opportunity to ask important questions and learn more about their transition into Stony Brook University. Seawolf Connections will take place during July and August. Students will select their first virtual activity with their Peer Assistant Leader (PAL) based on their availability. In addition, international students will have additional Orientation requirements in  August. 
Seawolf Information Sessions
Seawolf Information Sessions get you connected to the offices we think you need to know first! These virtual sessions will offer you information and an opportunity to ask questions about resources and how they can help you succeed!
The Living on Campus or Commuting to Campus sessions are required; and we highly recommend attending other sessions that interest you! Check out your applicant portal to sign up for the live sessions. Can't make it? They will be available on our YouTube page in June!  
Advising and Registration Process
Your advising office will be reaching out to you via email and/or phone regarding your advising and registration process.  Please be sure that your phone number and preferred email address are up to date in the SOLAR system so that they are able to reach you. Please note that advising and registration cannot be completed until you've completed placement exams and cleared all holds on your account (except the Orientation and Advising Hold). To ensure a smooth advising and registration process, please be sure to complete all items in your applicant portal, which contains critical information on what many students must complete.
For more information about the advising and registration process, sign up to join one of our New Transfer Student Info Sessions. 
New Seawolf Welcome Week
In addition to Seawolf Foundations Online Orientation Part I, Seawolf Connections and participation in the enrollment process,  you are also required to participate in New Seawolf Welcome Week and to complete Seawolf Foundations Online Orientation Part II. More information will be shared in late July! New Seawolf Welcome Week takes place the week before the first day of classes. Students who do not attend New Seawolf Welcome Week will automatically be enrolled in the ROME (Required Orientation Makeup Experience) course in late September.
Please note that the New Seawolf Orientation is only for new students. Family Members and supporters are encouraged to participate in their own virtual orientation program. For more information on Family & Guest Orientation, please visit the Family & Guest page.
Questions?
Students who have questions about orientation or require an accommodation should contact the office of New Student and Transition Programs at orientationoffice@stonybrook.edu or (631) 632-6710.