Skip Navigation
Summer Orientation (Fall Admitted Students)
Orientation Dates and Times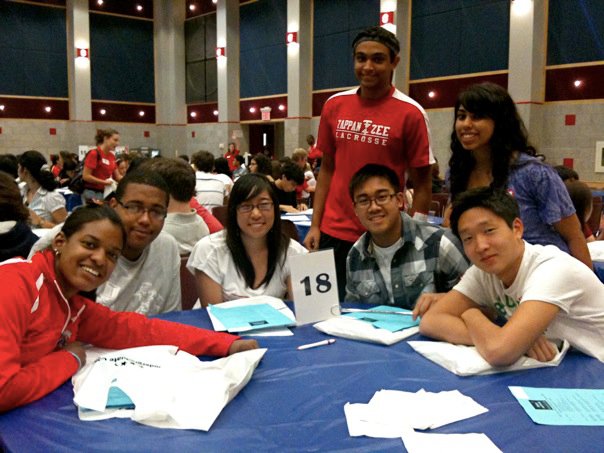 Summer orientation (part I) takes place on Tuesdays, Thursdays and Fridays during the months of July and August. Students will be assigned an orientation date based on the order in which the deposit and new student preferences form are received. Students will be assigned a date based on either their Undergraduate College or their participation in a special program (Honors College, WISE, Athletes, University Scholars, and EOP/AIM). In addition,  international students will be assigned to a specific orientation date. Students who are unable to attend the orientation that they are assigned are encouraged to contact the Orientation Office at (631) 632-6710 as soon as possible to schedule an alternate date.
Students must attend orientation to register for fall classes. You may notice an Orientation Hold on your account. All new students will have this hold prior to attending Orientation Part I. The hold will be removed at orientation for you to register for your classes.
Orientation Part I begins at 8:30am and will end at approximately 6:00pm. Please arrive at the SAC Lobby no later than 8:30am and plan to stay for the entire day. 
Preparing for Orientation
Orientation occurs in the Student Activities Center (SAC). Students will spend most of their day in the SAC. Students driving to orientation should be sure to park in the H Lot, also known as the Student Activities Center lot. Parking cannot be validated for the parking garage or other areas of campus. Click here for additional information on  traveling to campus.  
The  Orientation Checklist contains critical information on what many students must complete prior to their orientation date. Students who do not complete these items prior to orientation may be unable to register for necessary classes due to missing information. 
For a smooth orientation day, please remember to bring:
Government issued photo identification
Immunization and meningitis forms if not previously completed
Copies of AP exams and previous college coursework (if applicable)
What happens at orientation?
During your orientation, you will
meet other new students
meet university faculty and staff, including your academic advisor, your Faculty Director and Orientation Leaders
learn about life as a Stony Brook student and resources available to you
have your picture taken for your student ID card
learn more about the Undergraduate Colleges
have lunch
learn more about "Commuting to Stony Brook" or "Living On Campus"
learn about technology at Stony Brook, how to access your Stony Brook email account, and how to navigate the SOLAR system
work with academic advisors, faculty members, and orientation leaders to develop your fall class schedule
Please note that orientation is only for new students. Family members or other guests will not be allowed to participate in the orientation program with the student. Family members and guests are welcome to attend a separate Family & Guest Orientation. More information on Family & Guest Orientation dates and details are available on the  Family & Guest page.
In addition to Orientation Part I, where you select your classes and learn about the Undergraduate Colleges, you are also required to  attend  Experience Stony Brook  (part II). You will attend a series of programs and activities designed to acclimate you to Stony Brook and introduce you to faculty, staff, and fellow students.
Questions?
Students who have questions about orientation or require an accommodation should contact the office of Student Orientation and Family Programs at (631) 632-6710.