Skip Navigation
Peer Assistant Leaders 
New Student Programs is looking for enthusiastic, passionate and driven student leaders willing to be a source of support and information for new first year and transfer students during New Seawolf Orientation.
Peer Assistant Leaders (PALs) are experienced students who have served in a leadership position. PALs serve as key mentors to support and encourage new students. Through individual and group interaction, PALs will be a knowledgeable guide, a thoughtful facilitator who provides access to campus resources, and serve as a role model and advocate. PALs are expected to work individually and collaboratively to help new students experience a smooth and positive transition to Stony Brook University, and assist in the creation of an inclusive, academically-focused community. PALs support the recruitment and selection of new OLs, and the training of all OLs. They serve as a resource to both OLs and the New Student Programs staff. PALs are enthusiastic and passionate about being a Seawolf, and are driven by their SBU pride.
As a PAL  you will be challenged to think critically about the transition experience for new students and their families. You will be working among a team of dedicated student leaders to support the New Student Experience.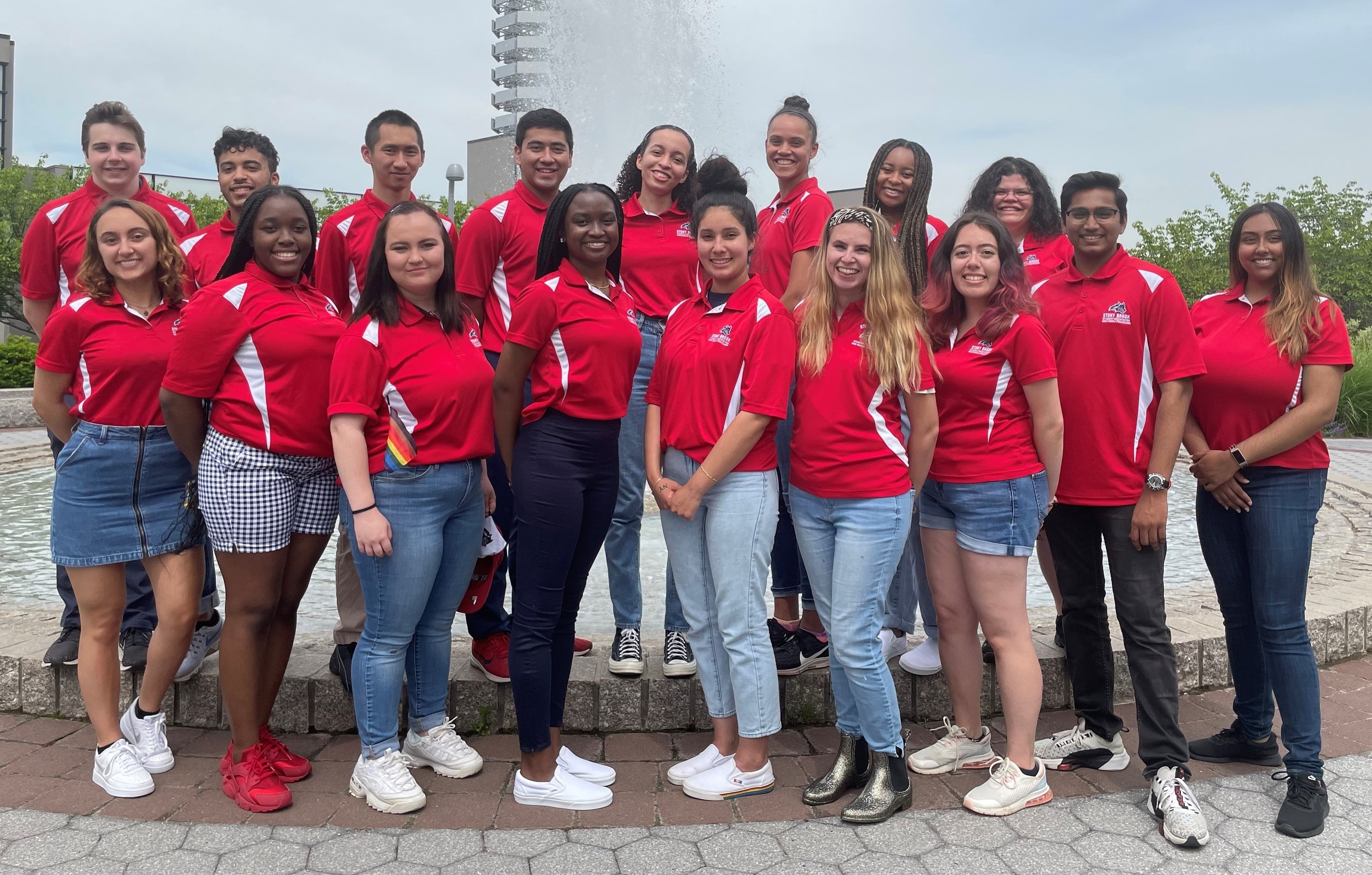 Responsibilities
Support the transition of new students, families and their guests to Stony Brook University during New Seawolf Orientation
PALs will:
Serve as a peer leader to new Seawolves!
Support New Seawolf Orientation programs and events.
Conduct small group meetings, virtually and in person. 
Assist with Orientation Leader (OL) recruitment and selection.
Lead OL training workshops.
Maintain regular communication with new Seawolves during their first semester at Stony Brook.
What We Look For
We are looking for a diverse group of enthusiastic, passionate and driven undergraduate students who bring a unique skill-set!
Below are the foundational qualities we expect candidates to also bring to this position:  
Desire to assist new students in their transition to Stony Brook
Desire to be a leader and role-model, including on-campus, online and in the community
Flexibility and adaptability
Positive attitude
Ability to work with diverse students, parents, faculty, and staff
Punctual and dependable
Team player
Strong communication skills
Good academic and disciplinary standing (minimum cumulative GPA of 2.5)
Campus or community involvement (i.e. service, extra-curricular activities, etc.)
What You Can Gain
Our Peer Assistant Leaders:
Play a substantial role in the experience of new students starting at Stony Brook University
Grow, learn and enhance interpersonal and leadership skills
Meet and network with faculty, staff, and peers that often lead to other opportunities on campus
Increase Stony Brook University knowledge
Develop great friendships
Meals during in person orientation training and sessions
New Student Programs Apparel and Swag
Opportunity to participate in year-round social and professional activities through the Office of New Student Programs
Earn $15.65 /hr and have the oportunity to live on campus during the summer, if you meet our residential requirments
Time Commitment

The Peer Assistant Leader position term is May 2022 - December 2022.
Application & Selection Process
The Peer Assistant Leader Application is closed.
PAL Interest
If you are interested in the PAL position for Winter 2023 and beyond, please complete our interest form here!

Questions?
Email us at OrientationLeader@stonybrook.edu or call us at 631.632.6710.