Skip Navigation
Sophia Sun, Viola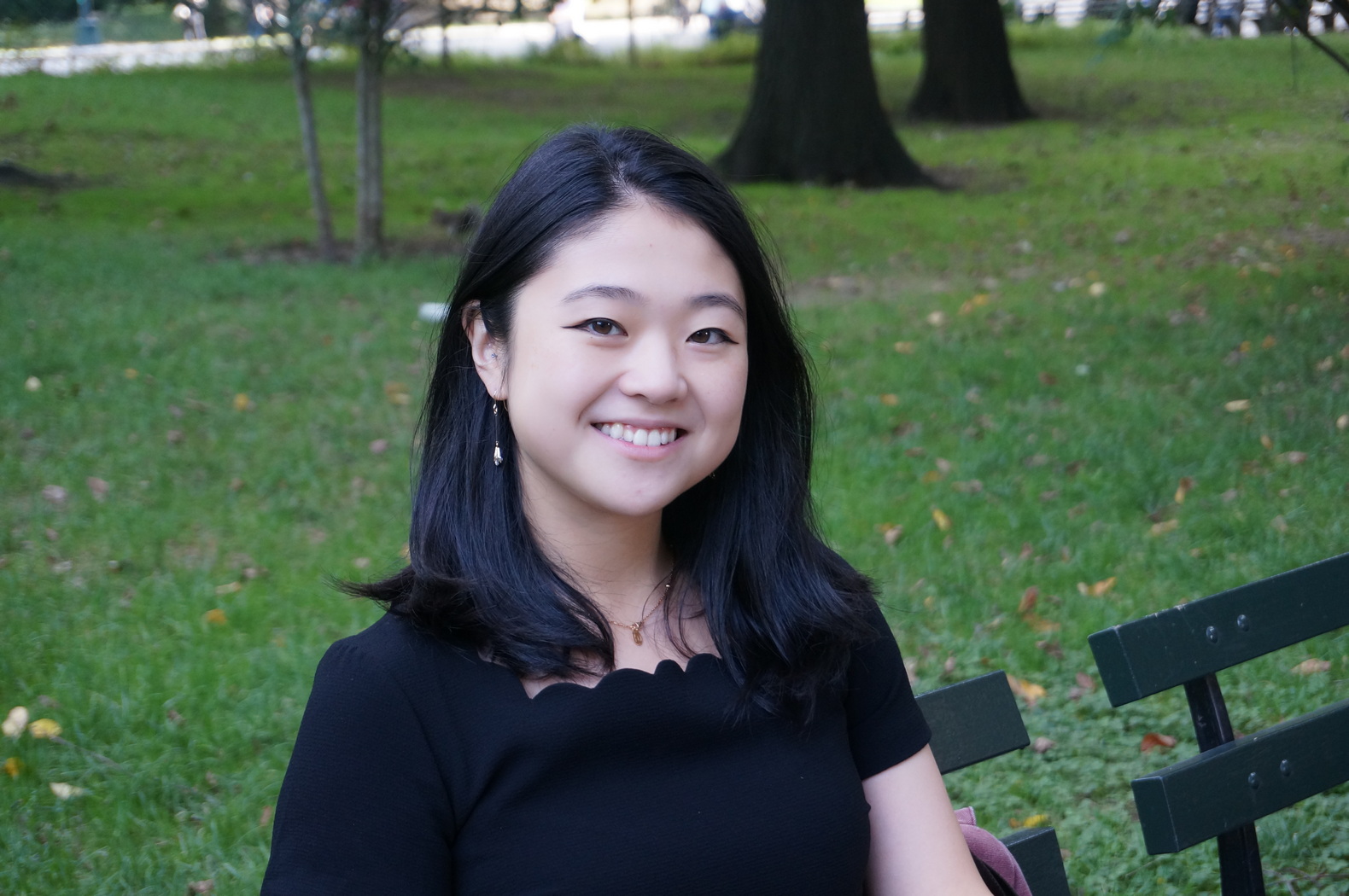 Canadian-born violist Sophia Sun loves to play and collaborate with other enthusiastic musicians. This passion was first sparked when she had such an incredible time playing Johann Sebastian Bach's Concerto for two violins with her sister, Elizabeth, that she wanted to continue collaborating with others. Growing up playing the violin and the piano since the age of 5, Sophia struggled to find the perfect instrument for her musical voice. Not until the age of 12 when she was handed the viola did she find her musical voice and home. With that switch, Sophia was able to express herself comfortably and started a lifetime journey with the viola.
Moving to New York City in 2005, Sophia studied piano at Juilliard Pre-College with Martin Canin until 2011. After changing to a viola major the following year, Sophia graduated from the Pre-College program in 2013 and continued her undergraduate studies at Juilliard as a violist with Toby Appel. An avid chamber musician, Sophia has performed chamber music around the world, including France, Russia, Luxembourg, Italy, Germany, England and the U.S. She has been coached by Joseph Lin, Astrid Schween, Toby Appel, Ida Kavafian, Sylvia Rosenberg and has had masterclasses with Frans Helmerson and Joel Krosnick. Sophia has also participated in ChamberFest, performing great works such as Schoenberg's Pierrot lunaire and Ravel's Introduction et Allegro. In 2015, Sophia was selected to be part of the GLUCK community service fellowship program at Juilliard, through which she has performed chamber music in nursing homes, pediatric centers, and hospitals. As an orchestral player, Sophia has played under Alan Gilbert, David Robertson, Thomas Ades, John Adams and Emmanuel Villaume. From 2014-2016, Sophia was principal violist of the New York Youth Symphony, and subsequently participated in the global youth alliance, CONNECTT, joining other aspiring musicians in Trinidad and Tobago.
During the summer, Sophia has participated in summer festivals in Luxembourg, Italy, and the U.S. These festivals include Tanglewood, Music Academy of the West, Bowdoin International Music Festival, Vianden International Music Festival, and Colorado College Summer Music Festival. Since 2013, Sophia has participated in concerts for the project, The Ship of Tolerance, which strives to connect the youth from different regions and cultures through the world of music and art.
Sophia earned her Bachlors and Masters degree from the Juilliard school studying with Toby Appel and Misha Amory, and is currently a second year Doctoral candidate at Stony Brook University studying with Matthew Lipman and Lawrence Dutton. Aside from her love of performing, Sophia is a committed teacher of her own private students, and a faculty member in the strings program at St. Ignatius Loyola Christian School. When not engaging in music, Sophia enjoys baking cookies, taking walks in nature, being outside, and is always ready for an adventure.
Department of Music
3304 Staller Center
Stony Brook, NY 11794-5475
Phone: (631) 632-7330
Fax: (631) 632-7404