Skip Navigation
Jorge Huelga, Viola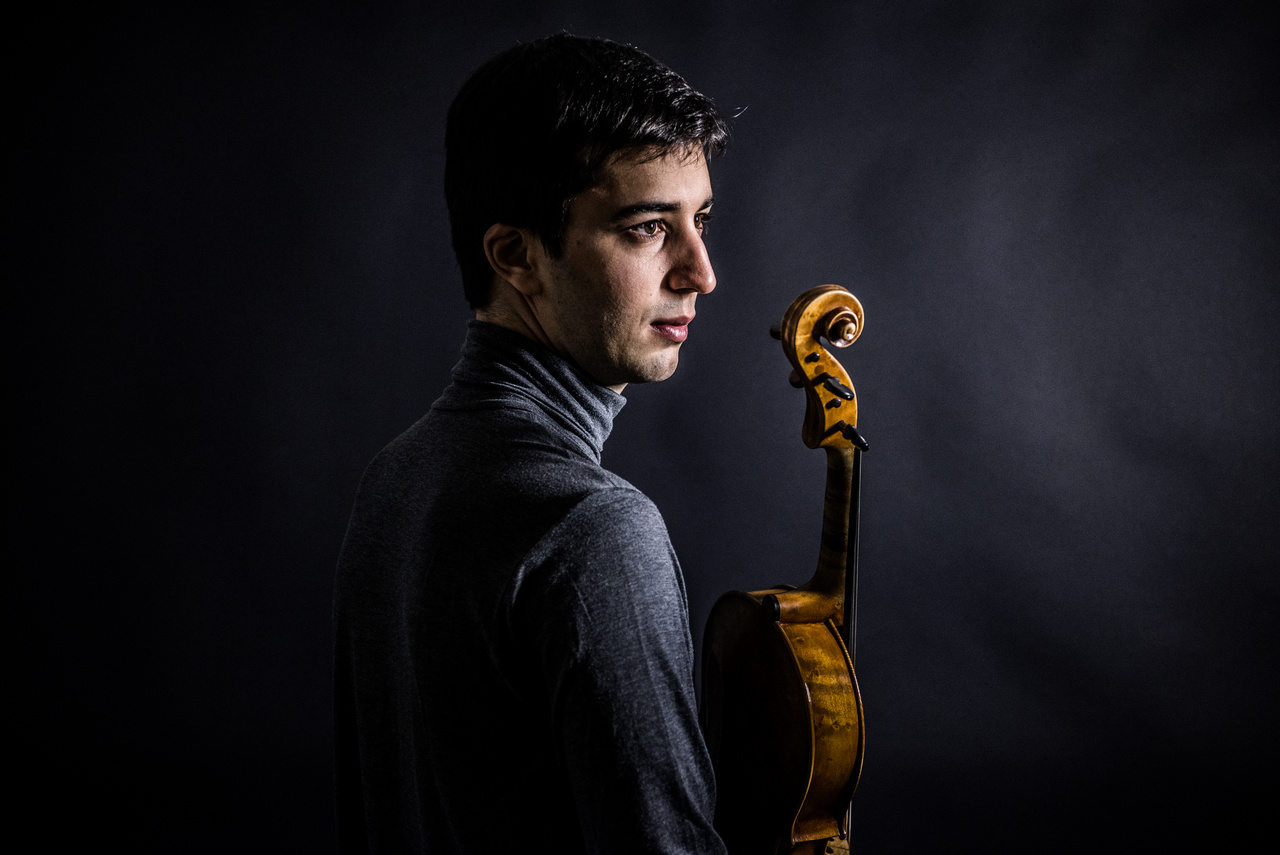 Jorge Huelga is a twenty five-year old violist and composer  currently enjoying a Full Scholarship and Teaching Assistanship position at Stony Brook University, in New York. He also has the priviledge to be part of the first class of the Emerson String Quartet Institute as a member of the Anello Quartet, while he continues his exquisite education as a soloist with wonderful violists Nicholas Cords (Silkroad Ensemble) and Lawrence Dutton (Emerson String Quartet).
Jorge started his musical studies at the age of eight in his hometown conservatory, where he made his debut as soloist in 2011, after having been awarded the first prize in the "Jóvenes Intérpretes" Competition. That same year he began his Bachelor studies under Professor Jan Vieslaf Rekucki Krupa at the Conservatorio Superior de Música "Eduardo Martínez Torner" in Oviedo, Spain, where he took part in numerous orchestral and chamber music events; working with internationally renowned artists such as Cristóbal Soler, Aldo Ceccato, Paul Silverstone, Lewis Lansdown, Ashan Pillai or Igor Sulyga. During this time he also performed as soloist Mozart's Sinfonia Concertante with orchestra.
In 2015, after graduating with Honorable Mention, he moved to New York City to pursue his Master of Music at Mannes College of Music with Professor Daniel Panner, where he received a Merit Scholarship. Since then he has been continuously participating in musical events around the city. At Mannes, he took an active role as Principal Viola of the Mannes Orchestra and Mannes Opera, collaborating with very influential and important artists, such as conductor JoAnn Falletta, violist Rebecca Young, and the Martha Graham Dance Company; and performing at prestigious houses such as Carnegie Hall and Lincoln Center. Also remarkable is his participation in the well-known festival Mannes in Unison, performing Lowell Liebermann's Concerto for Violin, Piano and String Quartet Op. 28 with brilliant soloists Lucie Robert and J. Y. Song.
As a composer, Huelga's repertoire includes more than twelve chamber music works, all of them written after 2014. His music has been described to contain "extremely beautiful melodies and a colorful and expansive harmonic language", and has been premiered in different venues both in New York (such as DiMenna Center for the Arts and Christ & Stephen's Church), and Spain (Centro Cultural Niemeyer).
See pages

ensembles in residence

See pages

faculty & staff

See pages

Affiliated Scholars

See pages

Ensemble Directors

See pages

History Theory Ethnomusicology

See pages

graduate profiles

See pages

History Theory Ethnomusicology
See pages

ensembles in residence

See pages

faculty & staff

See pages

Affiliated Scholars

See pages

Ensemble Directors

See pages

History Theory Ethnomusicology

See pages

graduate profiles

See pages

History Theory Ethnomusicology
Department of Music
3304 Staller Center
Stony Brook, NY 11794-5475
Phone: (631) 632-7330
Fax: (631) 632-7404