Skip Navigation
Folk Music Lecture and Performance Series
This 4-part online lecture and performance series features Dr. Taylor Ackley, composer and folk musician, and founder of the Deep Roots Ensemble.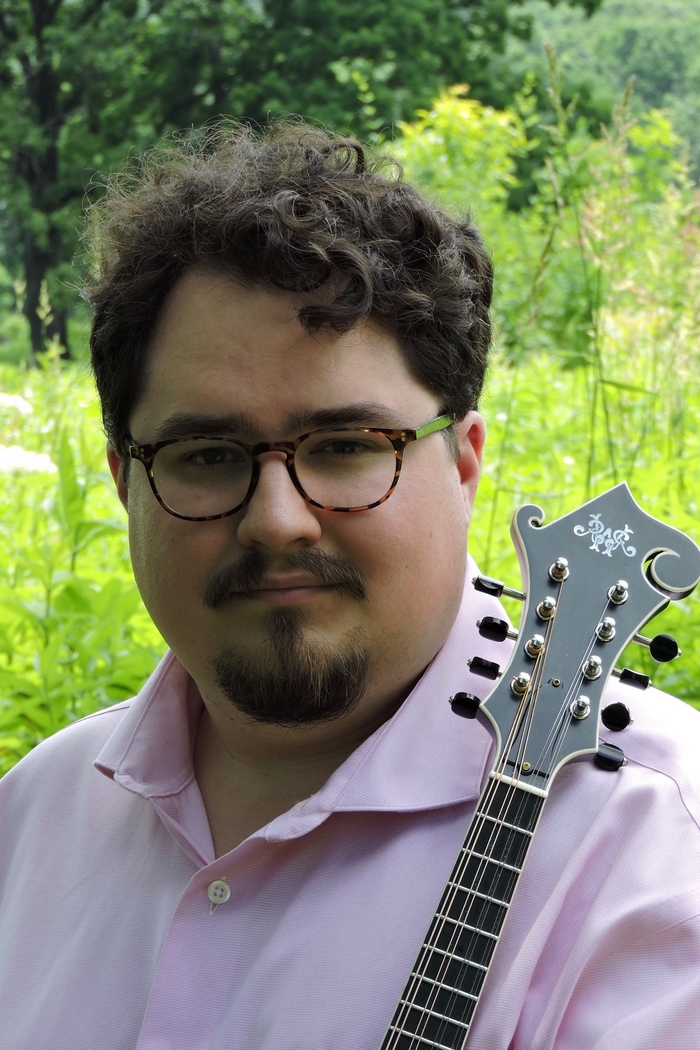 In this Lecture Series I plan to provide a revised history of American Folk and Roots music which understands this music and it's development through a focus on collaboration, integration and innovation. It considers how American music-makers from a variety of backgrounds have viewed themselves and their music in regard to the cultural, political and economic realities of the United States. In this project I am particularly concerned with how people of color, women and working-class and poor people have used music to shape their identities as well as the perception of their music as art and entertainment.
Part 1 – Roots Deep and Wide
This lecture attempts to define terms like "folk music", "roots music" and "traditional music" as well as the genres associated with them in hopes of a more unified understanding of vernacular music in the United States. I will also present a critique of the race based divisions of genre established by the early recording industry and folklore scholars.
Part 2 - The Blue in Bluegrass
This lecture examines the history of musical collaboration between poor white and black musicians in the rural South which lead to Bill Monroe's creation of Bluegrass music. We will then look into Bluegrass's spread around the United States and the world, tracing how what began as a radically innovative approach to music-making developed into a highly formal musical tradition.
Part 3 - Cowboys, Cowgirls and the Imagined West
The image of the American cowboy is one of the most iconic and beloved cultural institutions in the United states, as well as one of it's most exclusive… This lecture will look at how music shaped the cowboy figure through folk songs of the rural west, prairie dance music, western swing and the super star cowboys and cowgirls of the silver screen. We will then look at the work of historians and musicians who are showing us a more historically accurate look at cattle workers and their music in the rural west.
Part 4 - Big City Turn Me Loose: Making Music in Big Sky Montana
If there was a measurement of Songs per Capita by State in the USA, Montana must surely be in the running for first place. The vast wild of the Big Sky State has inspired musicians since the beginning of the recording industry and the State has long boasted an impressive array of artists who call it home. Yet Montana's history is far from harmonious. In the last few decades it has become the site of significant cultural, economic, political and artistic turmoil as the state that calls itself "The Last Best Place" struggles to come to terms with a changing world. This has resulted in a remarkable musical culture which brings together themes from all of the lectures in this series. 
SCHEDULE
All sessions take place on Zoom and last approximately one hour.
November 7, 4:00 PM
November 21, 4:00 PM
December 5, 4:00 PM
December 21, 4:00 PM
COST
$95 for all four sessions.
All proceeds benefit the Community Music Program Financial Aid Fund.
QUESTIONS?

Email music@stonybrook.edu or call (631) 632-7313