Skip Navigation

ESD Designated Regional MEP Center
Design, Innovation, and Robotics Camp
Virtual training and Development for tomorrows workforce

2019 Innovation of the Year Awardee
    
Sponsorship Opportunities for 
Summer 2020
Session II
in sponsoring Long Island students to participate in this program! 
Deadline by Friday, July 31, 2020
*All students on the waitlist for the second session will be notified by Monday, August 3rd if the session will occur. 
Need
MTRC is offering the opportunity to sponsor a 2nd session of the MTRC online robotics program for this Summer, after an overwhelming  response with the number of applications. We will look to run the program from August 10 – August 21, 2020. There is no cost for the  participants. The need to support a second session for 30 students is $15,000. Sponsorship levels are:
Silver - $500 

Gold - $1,000       

Platinum - $5,000

Corporate - $10,000
History
The robotics program, initiated in 2018, is a grade-school workforce training community initiative. In it's inaugural year, a total of 24 students from surrounding school districts on Long Island were awarded a full scholarship to the 10-day program. In 2019, we expanded to two sessions and successfully supported, 51 students, spanning 35 school districts. All students received a custom robotics kit to use during the program (and keep after) as well as the 10-day instructional camp. All students were between 6 th and 12 th grade.  
  See our recap video for 2018 and 2019 .
It is different in this year. Academia was thrusted into remote learning during this pandemic to continue the school year. The robotics program will also adopt such online learning modules. In this new format, the students will exercise cyber learning to prepare for the upcoming school year and still be able to engage with each other to demonstrate their work over tutorials and will be able to share ideas.
Mission
Our mission is to bring Design, Innovation & Robotics Camp to the students in the Long Island community who will be our next generation of workforce. Most importantly, we also plan on providing this opportunity to socioeconomically disadvantaged students on Long Island. The students will learn and practice Engineering Design, Practical Electronics, and Microcontroller Programming while working 1:1 with instructors over a virtual classroom setting to design, build, and program an autonomous and Bluetooth controlled robot.
Why be a sponsor?
We opened for applications and had to close it within ten days. We received over 100 applications for only 30 scholarship spots. We are looking to bring this program to students in as many districts on Long Island as possible, with a focus on underrepresented school districts. The sponsorship funds from your generous supports will be used to host a second session from August 10 – August 21.
Session 1: July 27 – August 7: Fully sponsored supporting 30 students

Session 2: August 10 – August 21:

Sponsorship needed to support an additional 30 studen

ts*
Company name and logo will be on the robotics program materials, shared in MTRC's social media and MTRC website. MTRC is the manufacturing extension partnership center for the Long Island region with  sister-centers located around New York State and is part of the NIST MEP National Network.  Exposure extends to State and Federal program partners and regional manufacturers. 
Scholarship Highlights
Students will be sent a comprehensive Robotics kit ( SnappyXO Design) along with customized learning material to design and build robots. They will be able to keep the kits after the conclusion of the program

Instruction led by Stony Brook University Engineering Professors and students

Provide tutorials online once a day – 45min to an hour.

Project-based learning: Learn Engineering Design, Hands-on electronics, and Microcontroller programming

Earn Digital Badges for successfully completing activities

Last day of the camp virtual showcase with friends and family

Completion Certificate
* Cost of session for 30 students: $15,000
Visit our camp page for more in-depth program details!
Photos from our Suffolk Session:
The camp uses a refreshing, innovative model of robotics instruction that goes beyond opportunities offered elsewhere.
- Christine F., Parent
Totally awesome! I feel my son learned a lot of new skills on coding.
- Eric T., Parent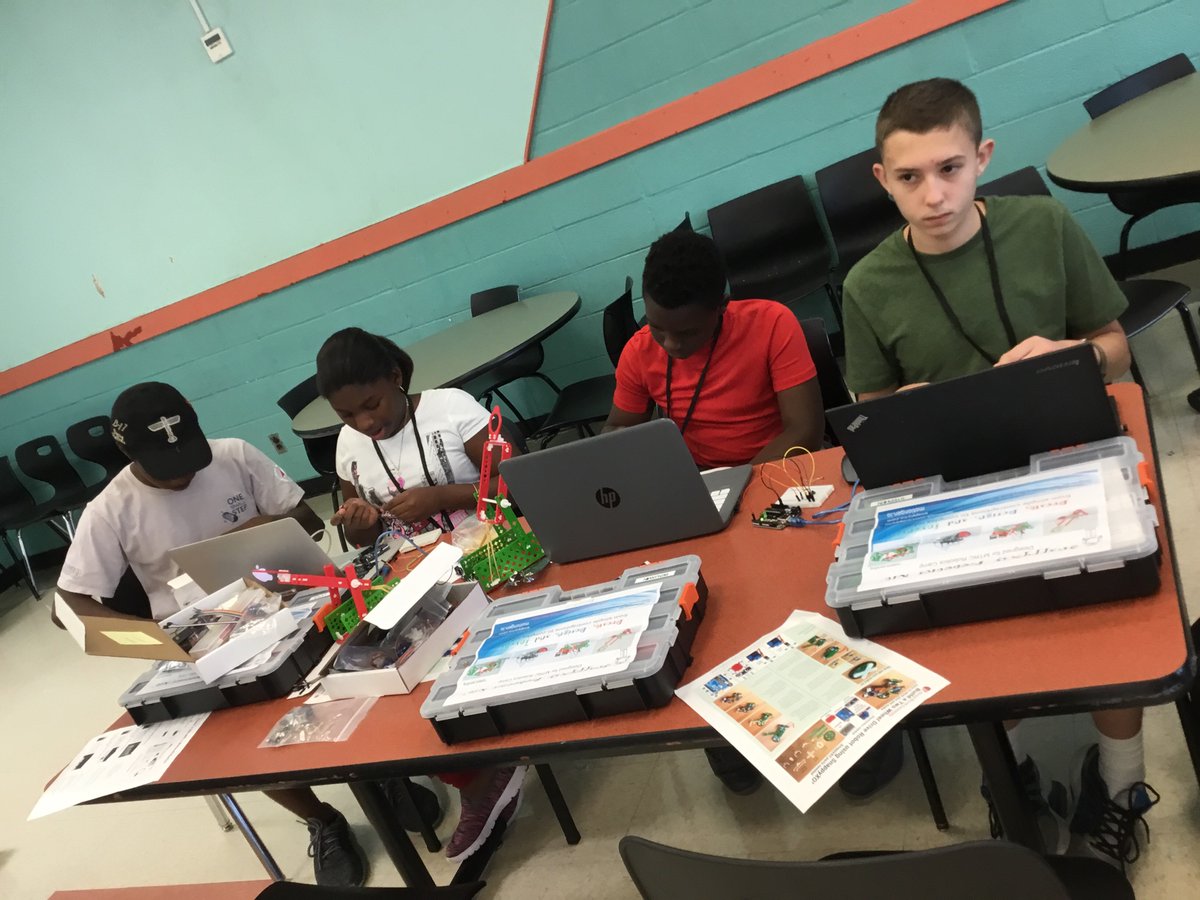 Great opportunity for kids to learn from experts in the field.
My child now has an appreciation for collaboration in obtaining an end result and meeting new friends.
Kids were taught and provided the means to understand the concepts and then given the tools to make their robots in teams.
- Marisa B., Parent
A great way to expose young people to robotics and challenge them.
Learning how to build, design and create robots; meeting other young people who share similar interests; working with college level students.
- Christine B., Parent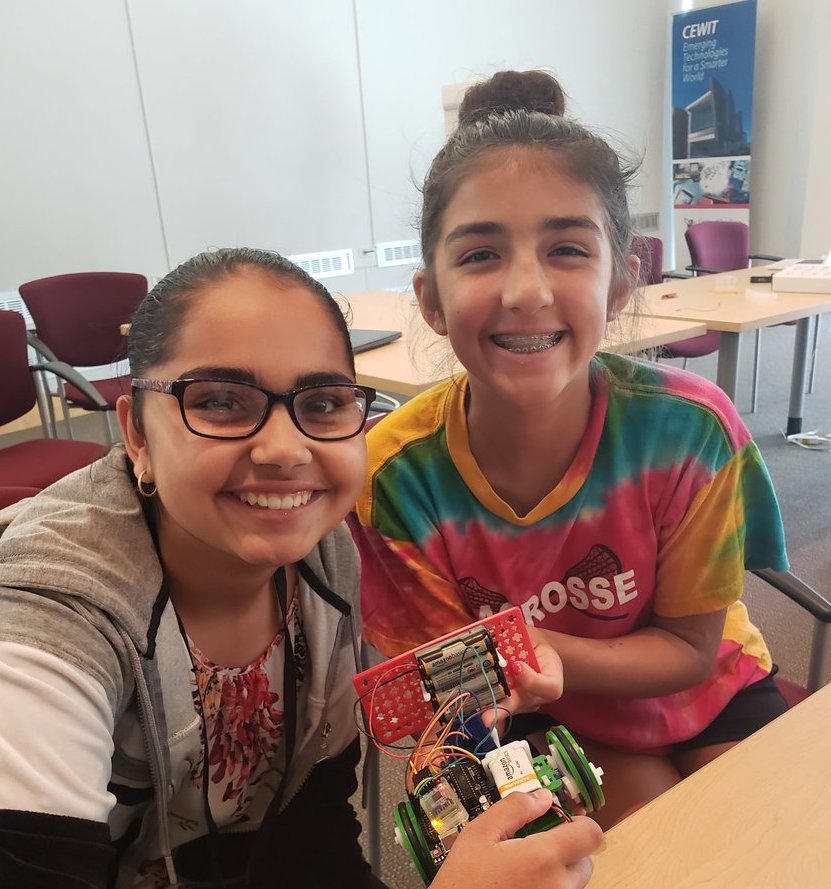 This was an amazing camp, he learned so much in such a short time! He loved it so much and made some great friends.
- Carol H., Parent
The kids enjoyed attending. It was hands-on and taught them something they had no experience in.
- Kristina L., Parent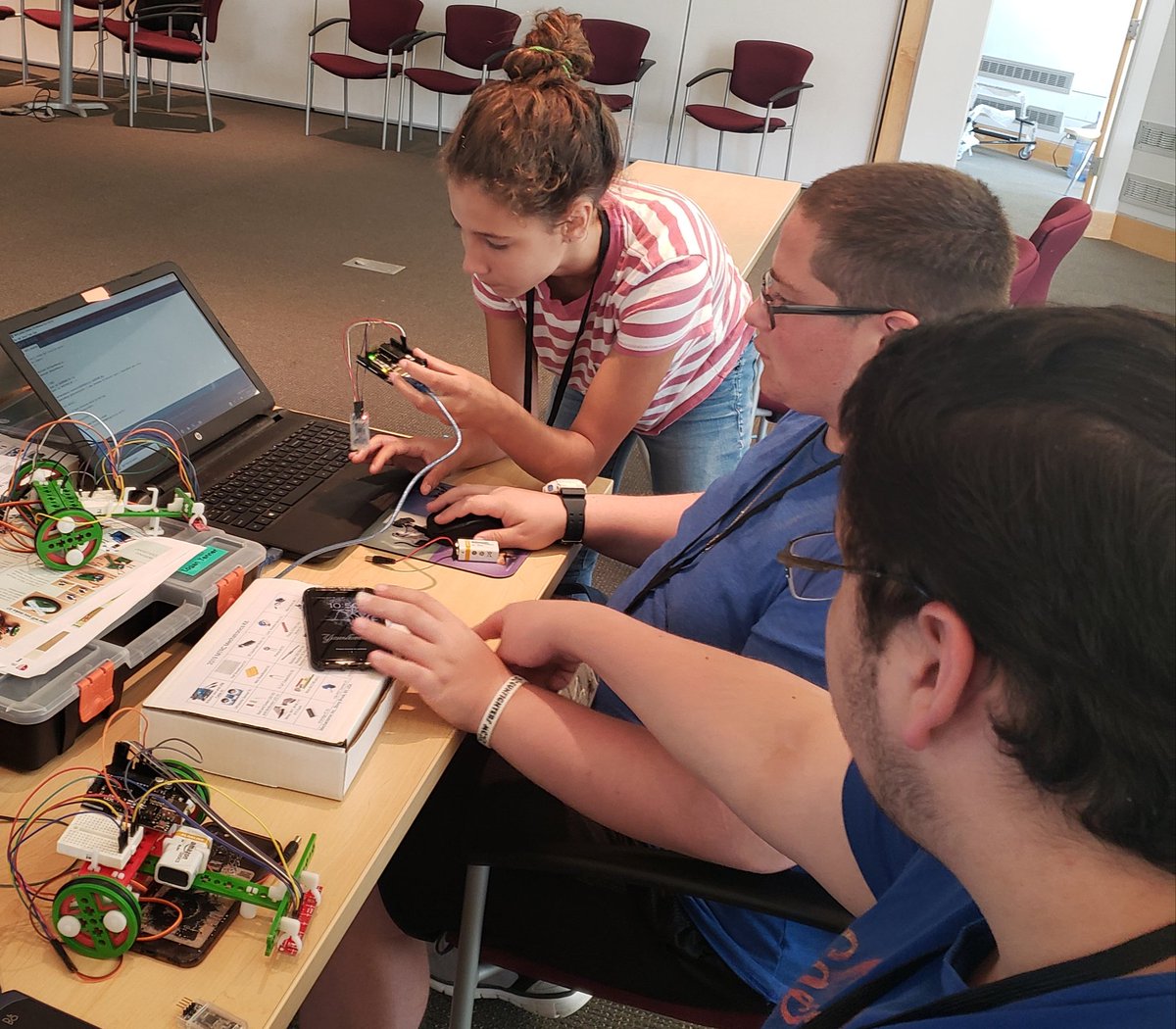 My son truly enjoyed himself.
He learned so much coding new programs, etc. Absolutely would recommend for other schools in our district.
- Liza T., Parent
"It was fun, hard and very helpful" - my son learned that things aren't always going to be easy and you can't give up.
- Zenzele & Uchenna K., Students 
Based on the level of his excitement when he comes home, my son is having the time of his life.
The exposure to technology & expertise of the instructors have opened trains of thought he may not have had. It has truly laid open the paths available. It's the difference between an alley and the Grand Canyon.
- Ronald K., Parent