Skip Navigation

ESD Designated Regional MEP Center
Learn Mechanical Design, Practical Electronics, and Microcontroller Programming
In this camp, students will learn STEM concepts and the Engineering Design Process, and apply these concepts to design, build, and program robots using a novel robotics education platform, SnappyXO.  The program is open to students who reside in Nassau or Suffolk County and are entering the 7th - 12th grade in the 2022-2023 school year. 
Sponsorship Opportunities are available for Summer 2022.     
Showcase your business and sponsor a kit or full scholarship for a student in our region. 
Application Link will open in the Spring. Please sign up for notifications below:
MTRC is pleased to partner with Mechanismic, Inc.  to offer a virtual session of the Design, Innovation, and Robotics Camp, a STEM-based program that offers hands-on experiential learning in an online setting.
Thirty Long Island students will be awarded a full scholarship to participate in this two-week program. Applicants must reside in either Nassau or Suffolk County and must be entering 7th - 12th grade in Fall 2021. Accepted students will be mailed a SnappyXO robotics kit to use in conjunction with the assigned projects and gifted to the student to continue designing and building beyond the program! 
The students will learn and practice Engineering Design, Practical Electronics, and Microcontroller Programming with the instructors and be given the opportunity to virtually work in a team on additional projects and assignments.
Students and parents must follow the application process online. Student applications will be reviewed and approved on a rolling basis. The application link will be opened until June 4th.
Please read the student expectations carefully and be certain the commitment can be made before deciding to apply to the program.
Visit our camp page for more in-depth program details!
See our recap videos for 2018, 2019 and virtual sessions of 2020 & 2021.
Photos from our 2019 Suffolk Session:
2019 Innovation of the Year Awardee
The camp uses a refreshing, innovative model of robotics instruction that goes beyond opportunities offered elsewhere.
- Christine F., Parent
Totally awesome! I feel my son learned a lot of new skills on coding.
- Eric T., Parent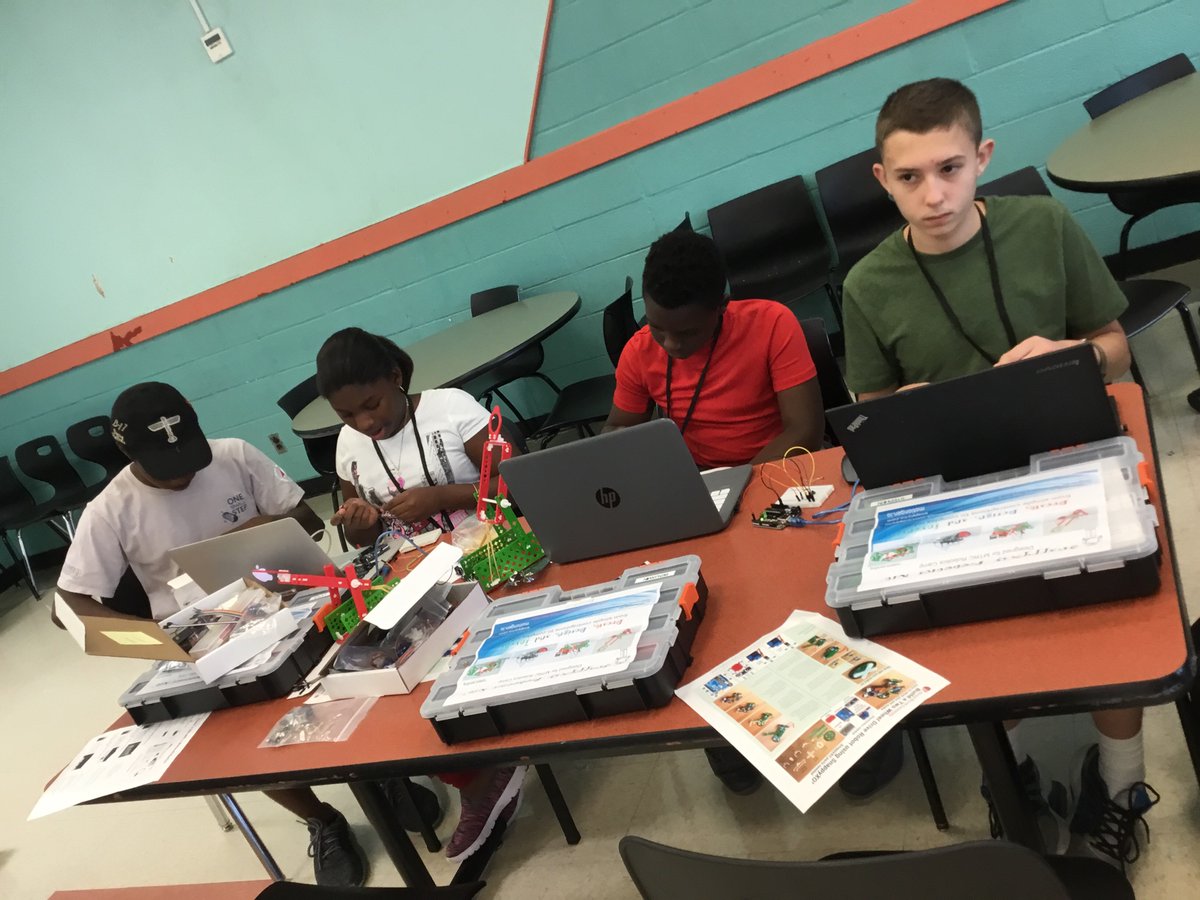 Great opportunity for kids to learn from experts in the field.
My child now has an appreciation for collaboration in obtaining an end result and meeting new friends.
Kids were taught and provided the means to understand the concepts and then given the tools to make their robots in teams.
- Marisa B., Parent
A great way to expose young people to robotics and challenge them.
Learning how to build, design and create robots; meeting other young people who share similar interests; working with college level students.
- Christine B., Parent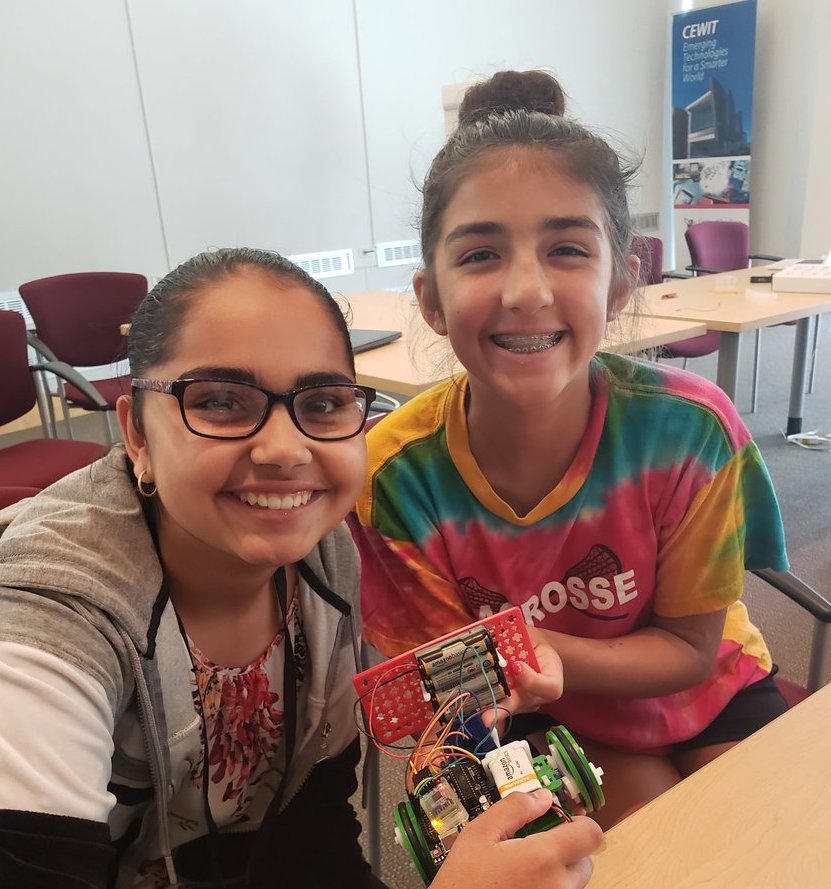 This was an amazing camp, he learned so much in such a short time! He loved it so much and made some great friends.
- Carol H., Parent
The kids enjoyed attending. It was hands-on and taught them something they had no experience in.
- Kristina L., Parent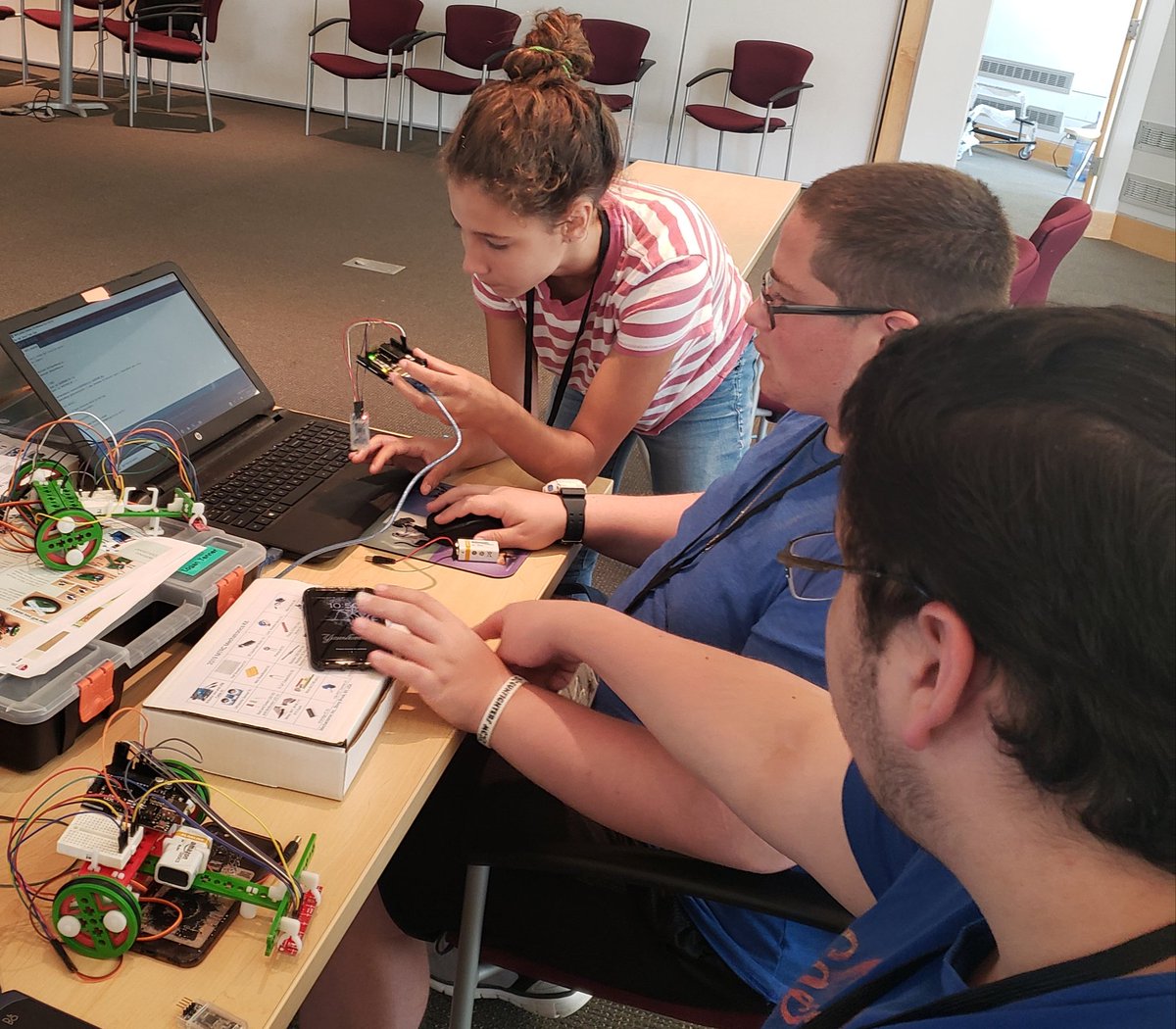 My son truly enjoyed himself.
He learned so much coding new programs, etc. Absolutely would recommend for other schools in our district.
- Liza T., Parent
"It was fun, hard and very helpful" - my son learned that things aren't always going to be easy and you can't give up.
- Zenzele & Uchenna K., Students 
Based on the level of his excitement when he comes home, my son is having the time of his life.
The exposure to technology & expertise of the instructors have opened trains of thought he may not have had. It has truly laid open the paths available. It's the difference between an alley and the Grand Canyon.
- Ronald K., Parent