Skip Navigation
Robert W. Greene Summer Institute for High School Journalists
Discover what it means to be an SBU journalism student before you apply to college
The Greene Institute is a one-week residential program for aspiring reporters in their sophomore or junior year of high school. The program accepts students from across Long Island and NYC.
As a Greene scholar, you will live on campus, report from campus, and develop stories using the School of Communication and Journalism's state-of-the-art newsroom and television studio. You will work closely with staff and faculty from the School of Journalism and hone your reporting skills while you learn to shoot and edit video, produce a news show, and write for a variety of media platforms.
Become a Greene Scholar
Every year, the Greene Institute accepts approximately 25 high school students to the program.  
JULY 23-29, 2023
The weeklong program costs $500. The fee is due upon a student's acceptance into the program. To learn more, contact Zach Dowdy, journalism professor and co-coordinator of the Greene Institute. 
History of the Greene Institute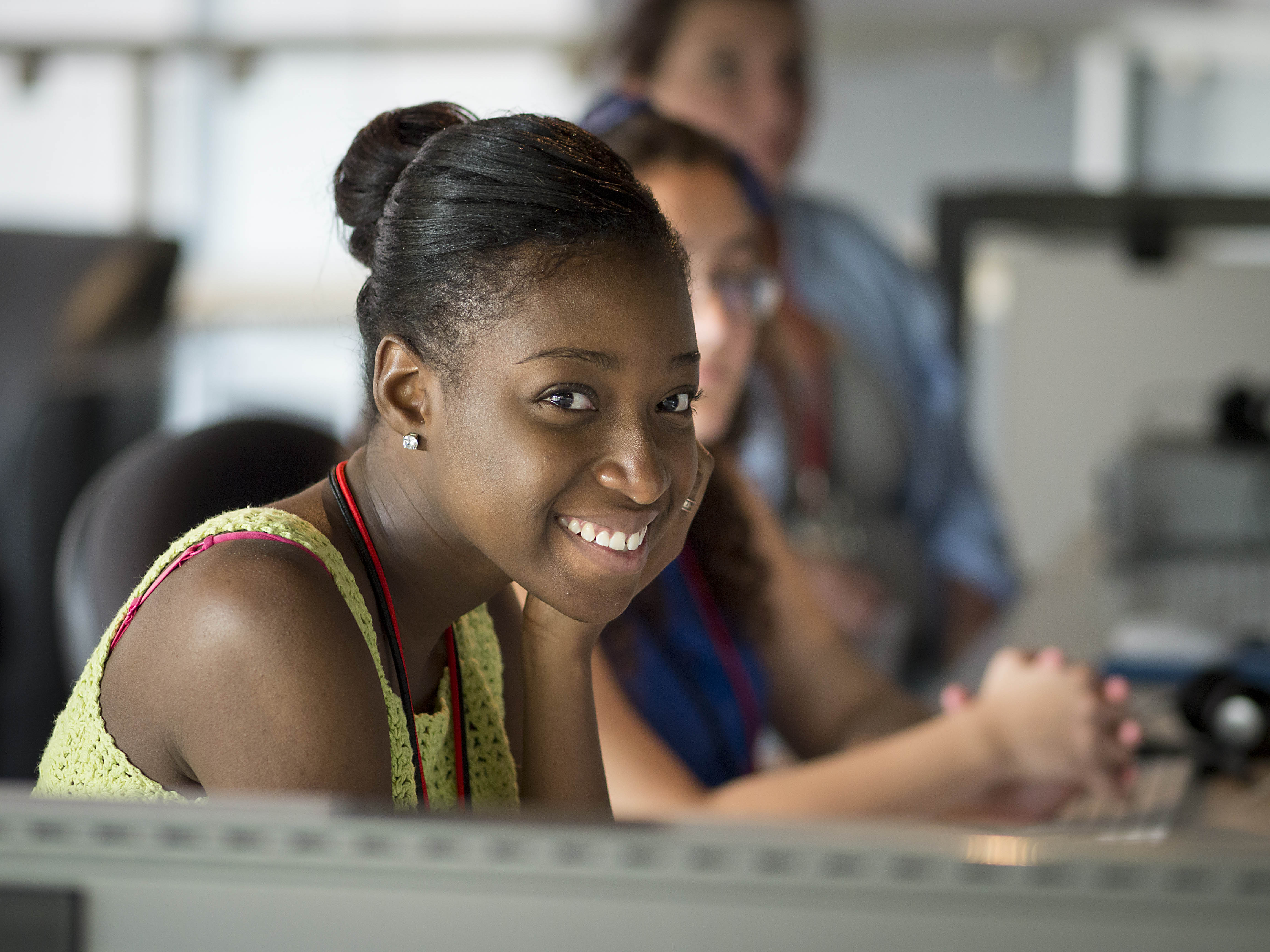 The Greene Institute was one of the final dreams of Pulitzer Prize winning reporter Robert W. Greene. Before he died in 2008, he envisioned a journalism bootcamp for aspiring reporters to explore the possibilities of a career in journalism and to hone their reporting skills. In his honor, Greene's family worked with Stony Brook to establish the Greene Institute, which was established in 2009.
Greene, a pioneering investigative reporter, worked for Newsday for nearly 40 years as a reporter and editor. After he left the newspaper, he taught journalism at Hofstra University and Stony Brook.  
The program is supported by the Dolan Family Foundation, New York Community Bank Foundation, Newsday, the Press Club of Long Island, Friends of Bob Greene, and The Schneider Family Foundation.