Skip Navigation
Bachelor of Science in Mass Communication
Mass communication is everything that is written, broadcast, discussed or shown to broad audiences. Mass communication can share accurate information or distort the truth. It affects almost everything we know, or think we know.
The study of mass communication is an investigation into how messages are created, shared, and incorporated into everyday life and society. 
About the program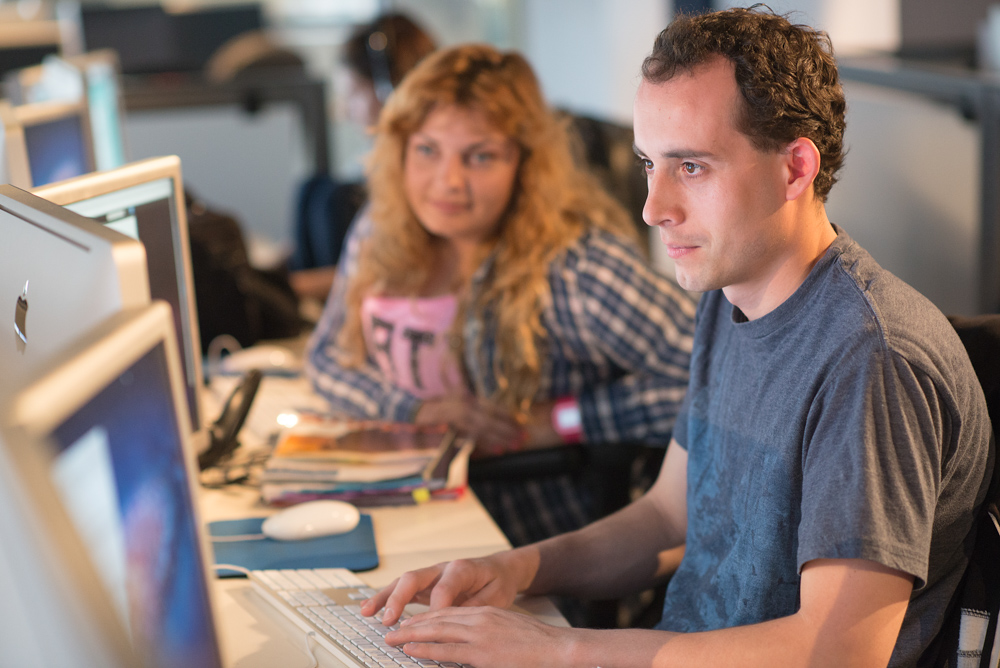 As a mass communication major at Stony Brook, you will study real-world examples of mass communication; dissect how and why they were created; and conduct research to better understand what works, why and how. You will test your knowledge by creating your own messages using the School's state-of-the-art production spaces, including a two-story newsroom and a TV studio.
All mass communication students learn the same fundamental skills through our core courses. Beyond that core, you can tailor your program to suit your interests and professional goals through a wide selection of electives. 
Core courses include:
Mass Communication Law & Ethics
Advanced Digital Communication
Data Analysis & Storytelling
Mass Communication Research Methods
Electives include:
Race, Class & Gender in Media
Talking Science
Business of Digital Media & Mass Communication
Journalism without Walls
To see the full list of courses, visit the Stony Brook Undergraduate Bulletin.
Learning by doing
Your classes will be taught by some of the nation's foremost mass communication experts, and faculty with extensive experience as journalists and media professionals.
You will apply what you've learned throughout your time at Stony Brook, and your education will culminate in a senior capstone project and other experiential classes, including professional internships.
You will also have the chance to ground yourself in another discipline of interest to you, through a concentration, minor or double-major. Because mass communication is always about something else - for example health, politics, science or the environment - you will be expected to explore and learn about another discipline as well.
Seamless transfer pathways
Students from Dutchess and Suffolk community colleges can transfer seamlessly into the Bachelor of Science in Mass Communication program at Stony Brook.
To learn more, contact your community college advisor or Stony Brook Academic & Transfer Advising Services. 
To have your communication or communication-related courses evaluated, contact Undergraduate Program Director and Associate Dean Irene Virag. 
Join a growing field
Communication professionals are increasingly in demand, and the U.S. Bureau of Labor Statistics forecasts that tens of thousands of new communication jobs will be added to the economy in the next decade.
With a mass communication degree from Stony Brook, you will graduate with the analytical skills employers are looking for, a portfolio to grab their attention, and the professional contacts to help you launch your career. By the time you graduate, you will be prepared to succeed in a range of professional opportunities in media.
Your knowledge and research skills will also set you up for success if you choose to continue your education in graduate or professional school.