Skip Navigation
Mid-Autumn Festival Celebration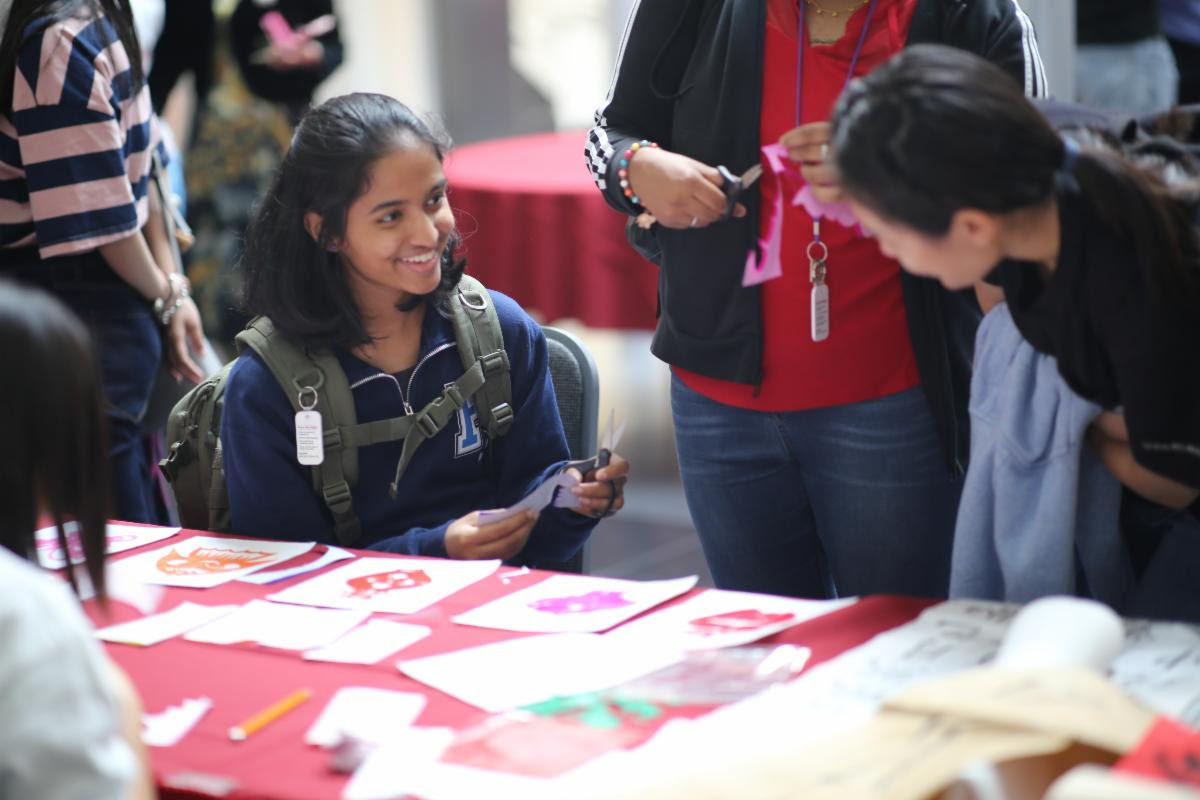 The China Center and Confucius Institute at Stony Brook University celebrated the Chinese Mid-Autumn Festival on September 20 at the Charles B. Wang Center. Nearly 300 students, faculty, and staff attended the event, which featured interactive cultural demonstrations, performances, and traditional moon cake desserts.
Photo: Students participating in cultural demonstrations at the 2019 Mid-Autumn Festival hosted by the China Center and Confucius Institute.
The afternoon kicked off with Chinese international students and community members demonstrating Chinese calligraphy, painting, clothing, tea ceremony, and paper cutting. Attendees were able to try out each of these activities and take home their artwork.
The main event featured a Chinese Song Competition, during which student finalists performed their favorite Chinese songs on the Wang Center stage in front of a packed audience. The competition had groups for native and non-native Chinese speakers, and prizes were awarded to the winners!
Congratulations to all students taking part in the competition, and a special thanks to our judges, Ms. Lingyan Zhou, First-Class National Singer in China, and Mr. Zhihe Wang, Art Director for the Long Island Voice Choir.