Skip Navigation
Homecoming Football Game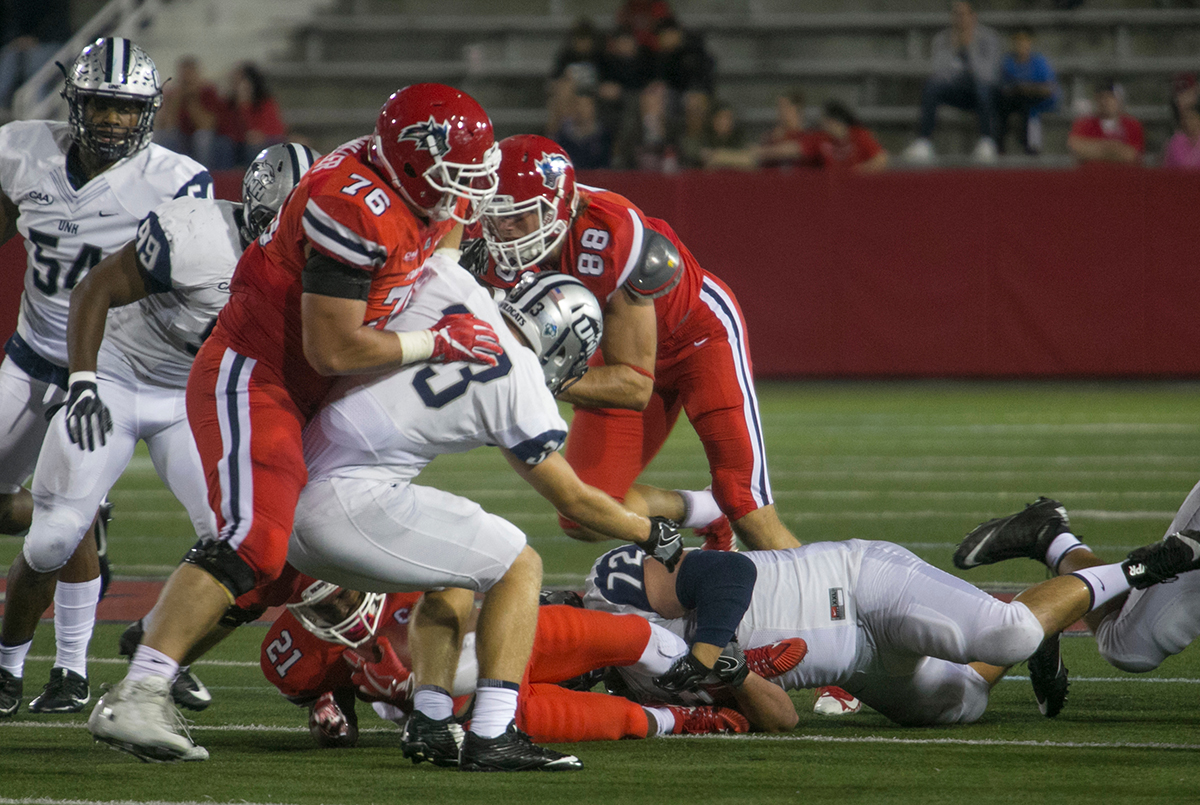 Seawolves' 2017 Homecoming Football Game 
Join us for some hard-hitting NCAA football!

Stony Brook Seawolves vs James Madison Dukes
6 pm
Kenneth P. LaValle Stadium

This year we are offering a discounted football ticket if you attend the Homecoming BBQ! View BBQ and football ticket packages here . 

Heading to the Homecoming BBQ? Make sure to stop by Seawolves Town for more fun and games for the family! Pre-game festivities in the parking lot, including Seawolves Town and tailgating will begin at 3pm!
Parking permits for students can be secured by visiting the box office in the Island Federal Arena lobby Monday - Friday from 9:30 am to 4:30 pm. A Stony Brook Student ID, license plate number, and make & model of the vehicle associated with the pass must be provided.
For more information, call the ticket office at (631) 632-WOLF.  Questions about the game? Click here for our Fan Guide . 

Let's go Seawolves! 
Presented by