Skip Navigation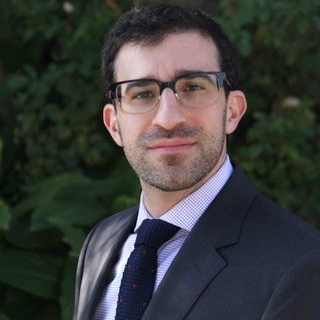 JOSHUA TEPLITSKY
On  leave, Spring 2022
Associate Professor (Ph.D., New York University, 2012)

Curriculum vitae. Summer 2020

Office: SBS S-317

Email: joshua.teplitsky@stonybrook.edu

Interests: Early modern Europe, Habsburg Empire, Jewish history, history of the book,  history of epidemic disease.

My work focuses on Jewish life in the German-speaking lands of the Holy Roman Empire and Habsburg monarchy in the early modern period (16th–18th centuries) with an emphasis on the city of Prague. I am interested in the interconnections between Jews of disparate locations, as well as the social, cultural, and intellectual exchanges between Jews and Christians. My book,  Prince of the Press: Prince of the Press: How One Collector Built History's Most Enduring and Remarkable Jewish Library   (Yale, 2019; winner of the Baron Prize for best first book in Jewish Studies in 2019) explores the movement of Jewish books as commodities and media of exchange in order to examine the operations of credit and reputation in shaping the political culture of Jewish life in early modern Central Europe.  That interest in books-in-motion also informs a digital humanities project that I co-lead called   Footprints: Jewish Books through time and place . My current research project is a micro-historical study of six tumultuous months in 1713 in the city of Prague as it was ravaged by plague. I explore the ways in which Jews were subjected to special scrutiny and restrictions during the epidemic, but also use the event to uncover aspects of daily life, coexistence, and the rhythms of Jewish-Christian interaction in this early modern city.
---
SELECT WORKS
• Michelle Chesner, Marjorie Lehman, Adam Shear, and Joshua Teplitsky, "Old Texts and New Media: Jewish Books on the Move and a Case for Collaboration,"  Digital Humanities, Libraries, and Partnerships: A Critical Examination of Labor, Network, and Community ,   edited by Kate Joranson and Robin Kear. Chandos Publishing (2018), 61-73.
• Joshua Teplitsky, "Jewish Money, Jesuit Censors, and the Habsburg Monarchy: Politics and Polemics in Early Modern Prague,"  Jewish Social Studies   19, 3 (Summer 2014): 109-138.
• Plague, Passover, and Perspectives on Social Distancing. Institute for Israel and Jewish Studies' Spring 2020 Magazine.
• A Conversation between Joshua Teplitsky and Magda Teter about Epidemics, Disease and Plagues in Jewish History & Memory. April 22, 2020