Skip Navigation
News and Announcements Archive: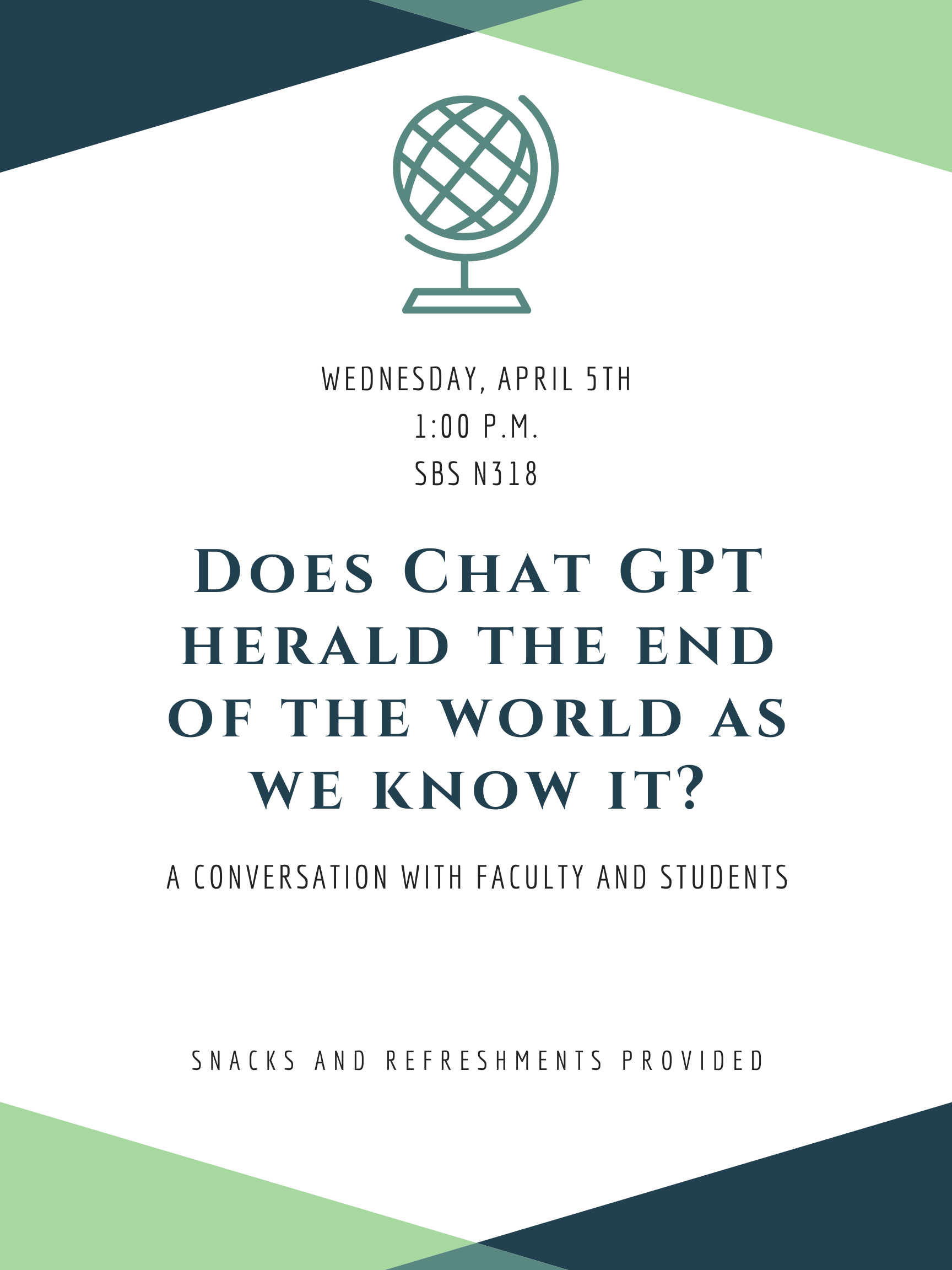 ---
History Club Event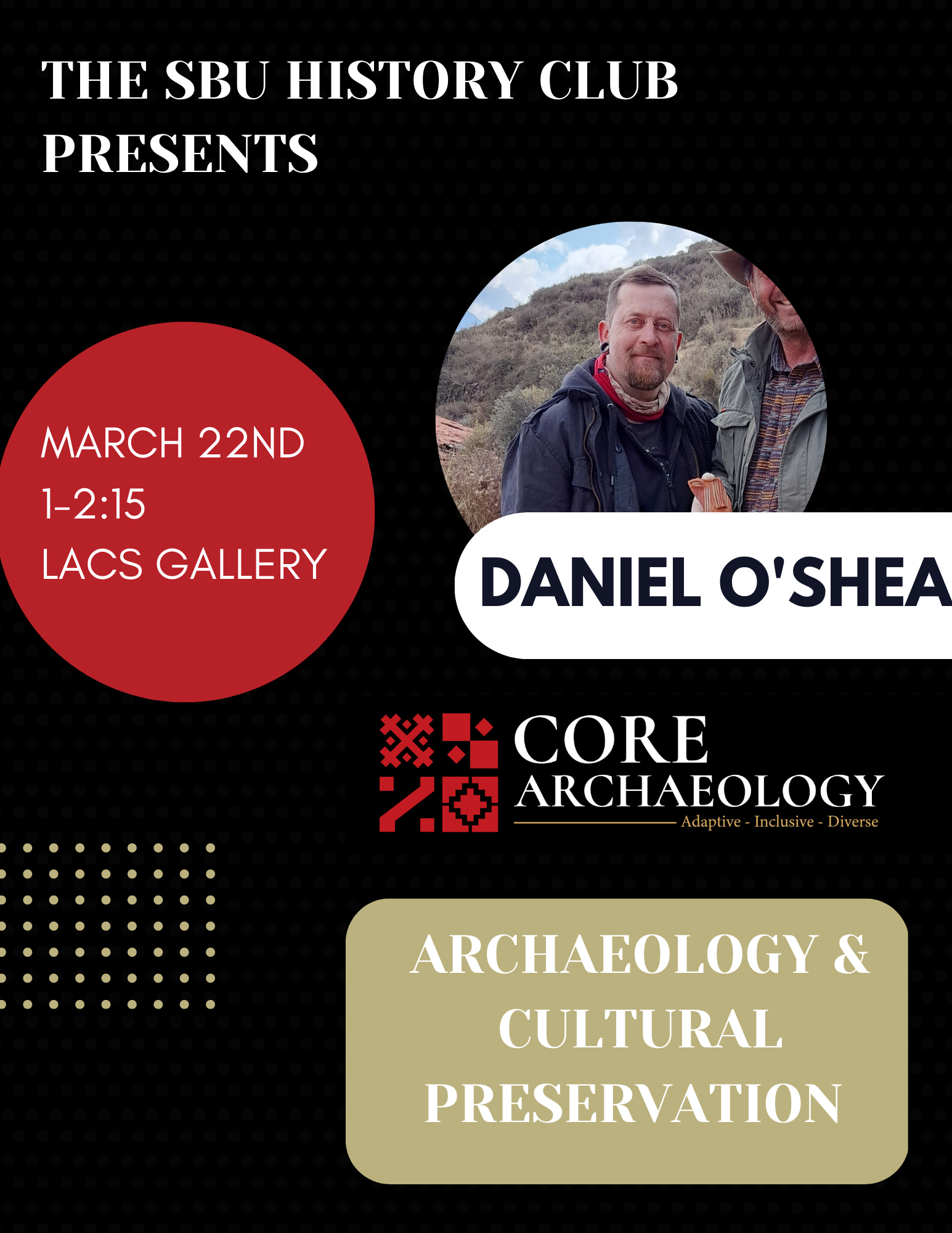 ---
History Department Event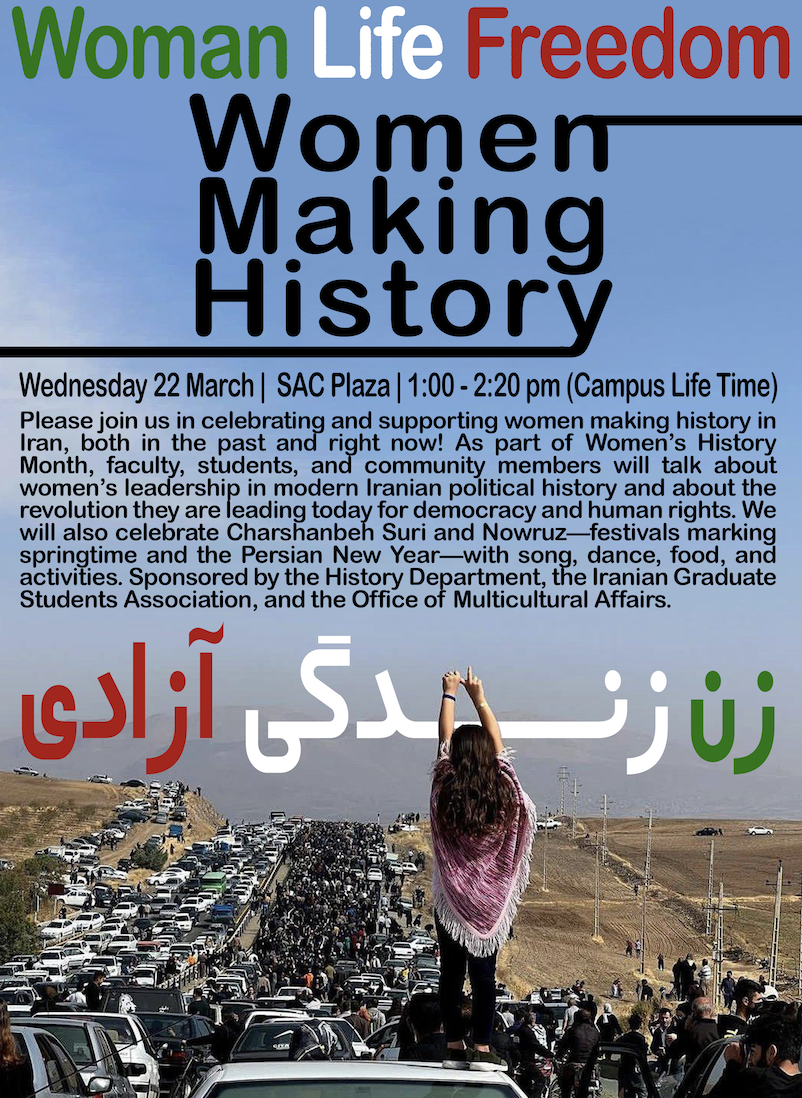 ---
Graduate Student Organization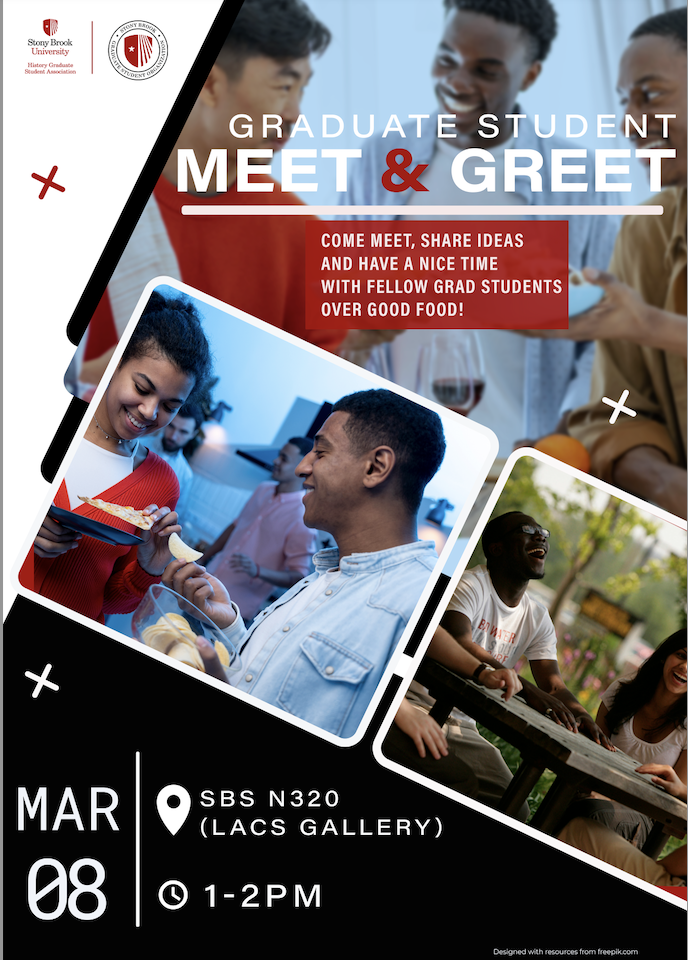 ---
Phi Alpha Theta
---
History Club Event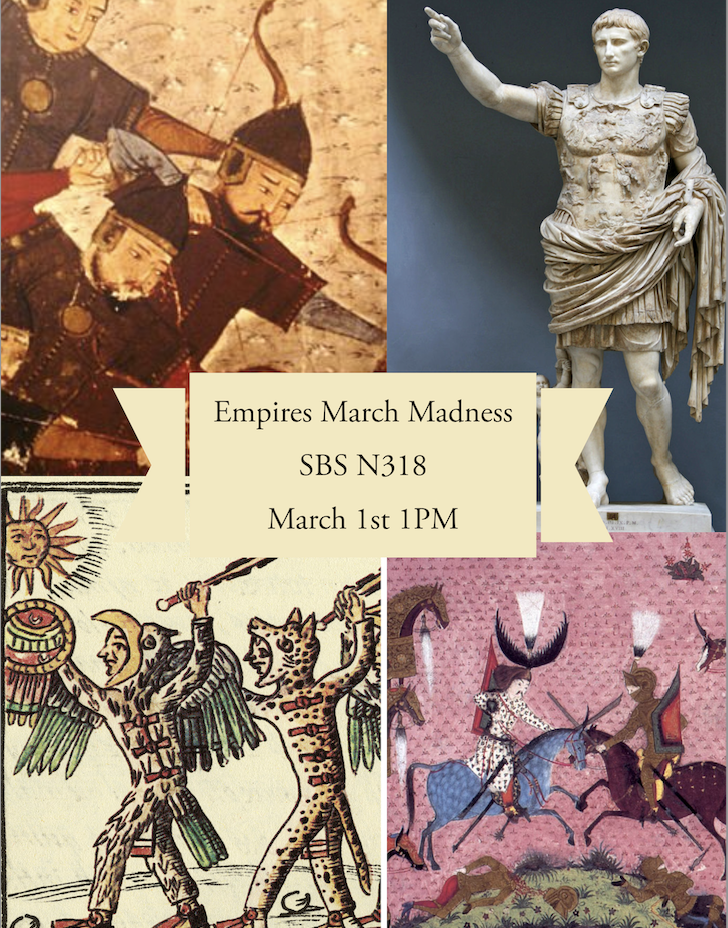 ---
History Club Event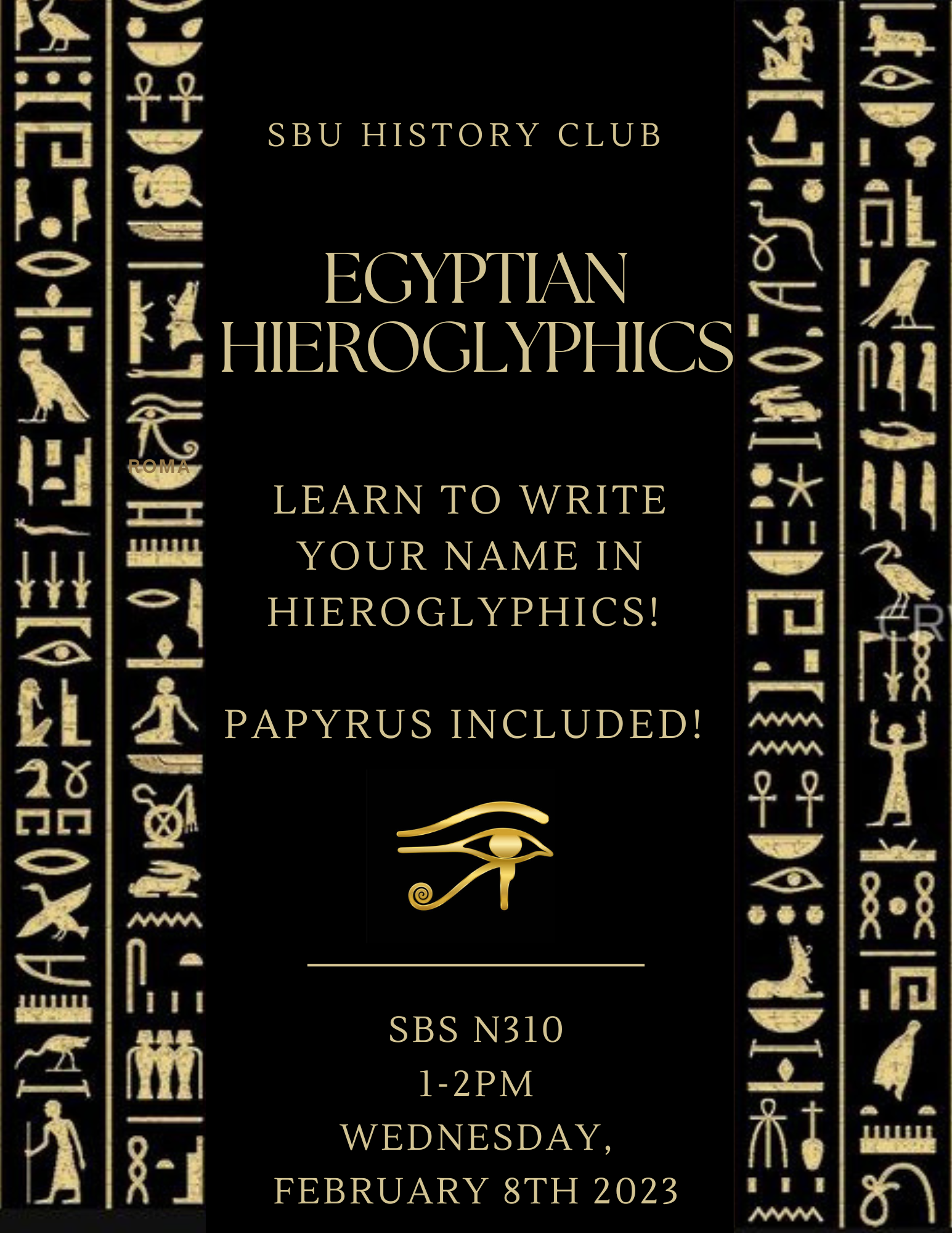 ---
Undergraduate History Journal Event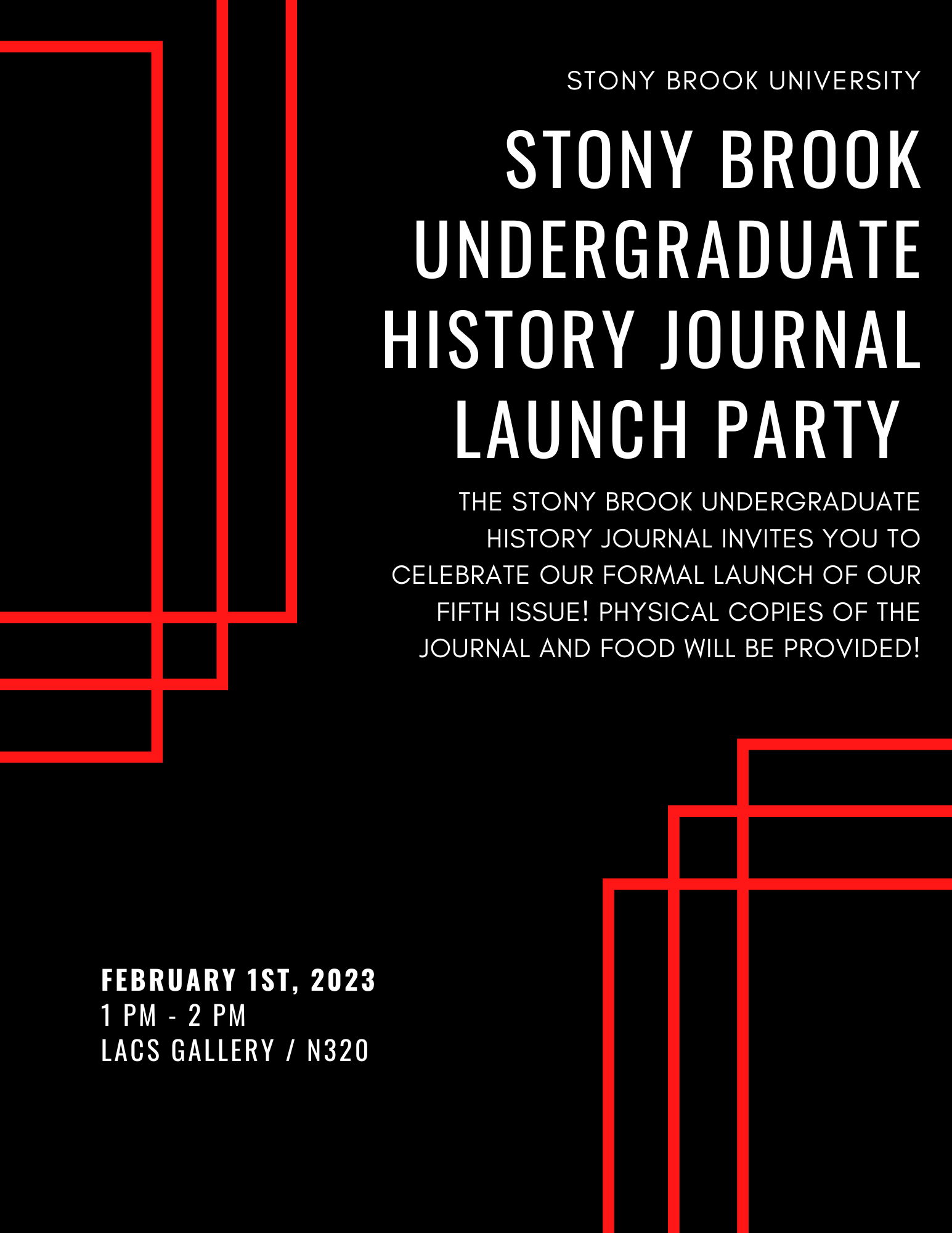 ---
History Club Event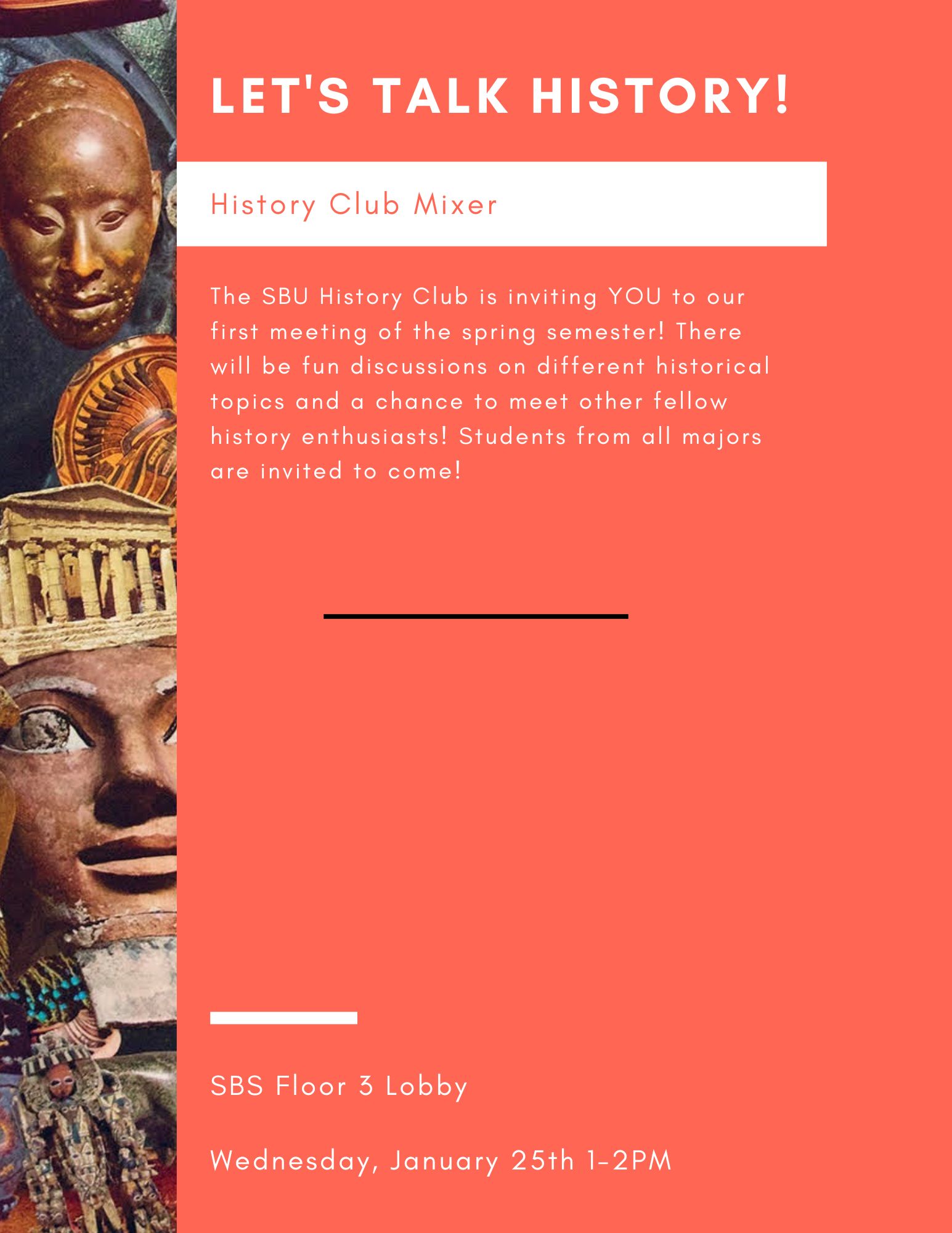 ---
LACS Speaker Series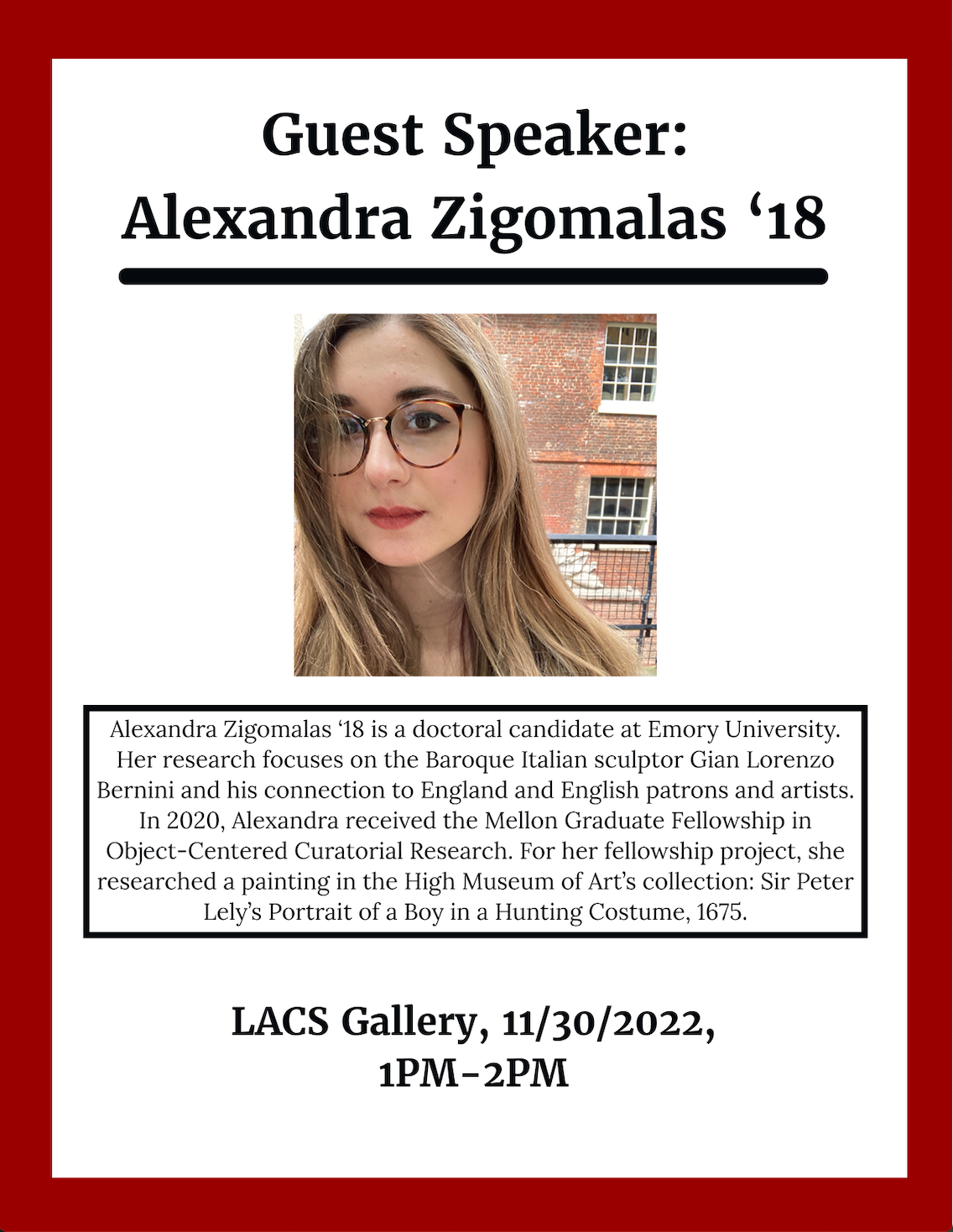 ---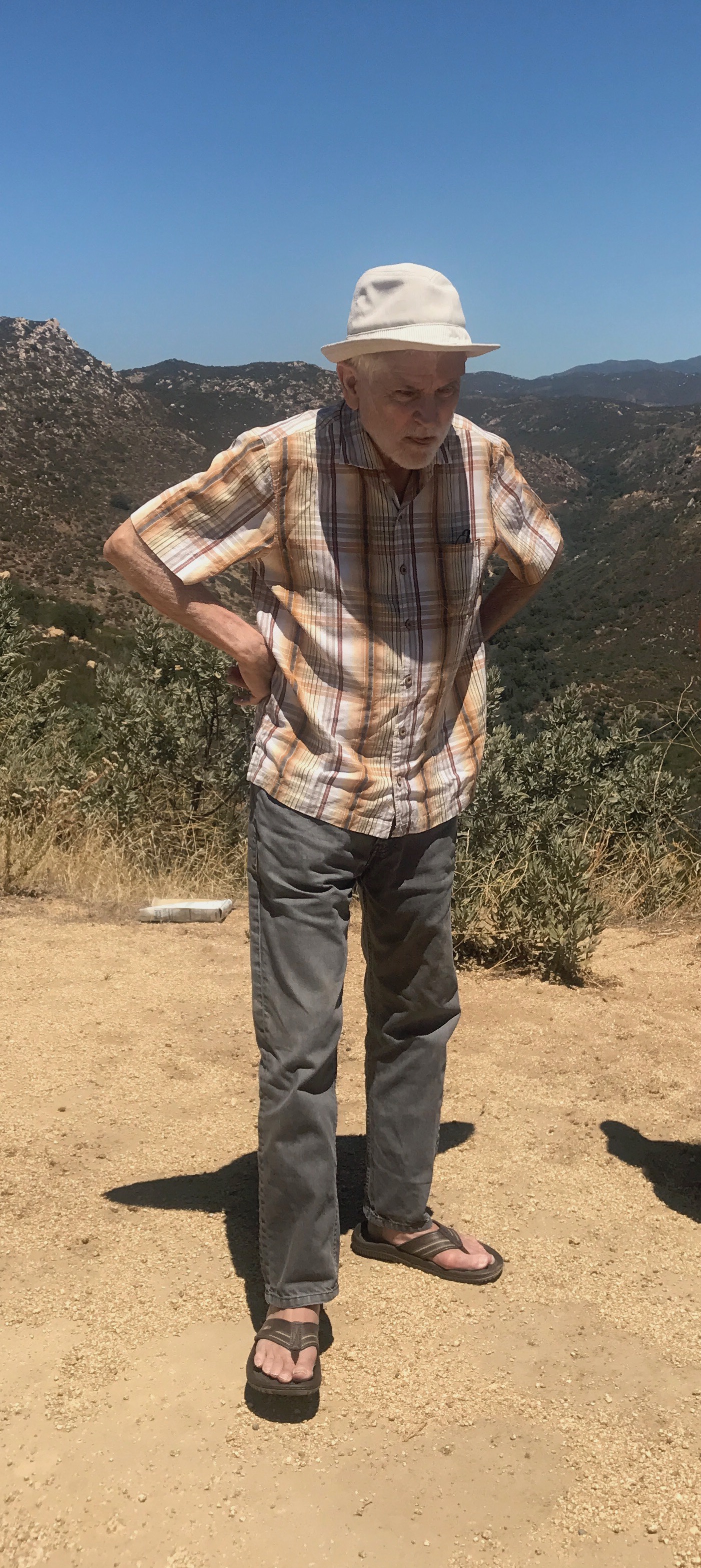 The Department of History mourns the loss Mike Davis, a former member of the department and author of numerous works dealing with themes of historical sociology, political economy, and social criticism.  For a remembrance by Professor Sara Lipton see here. 
---
Documentary Presentation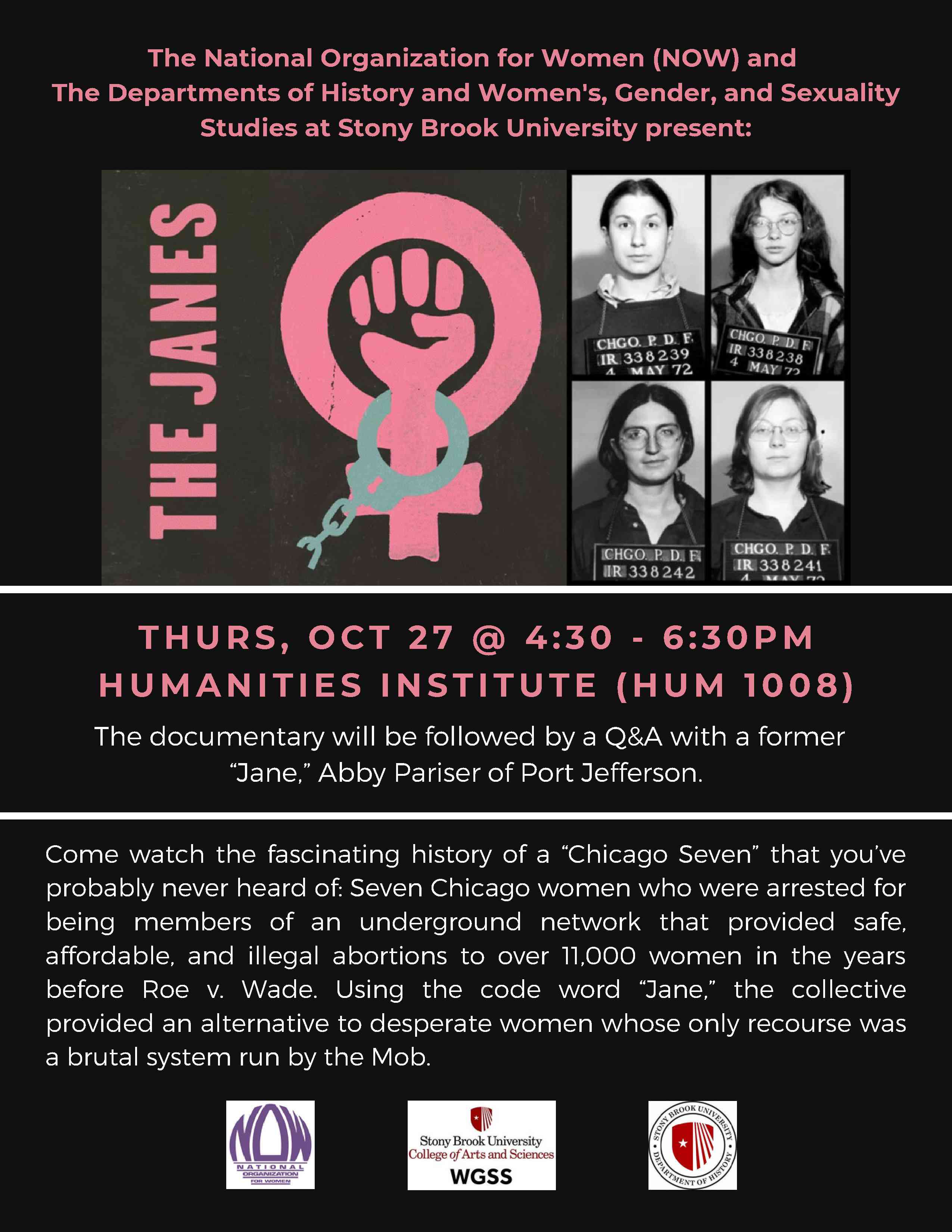 ---
The History Club
---
History Club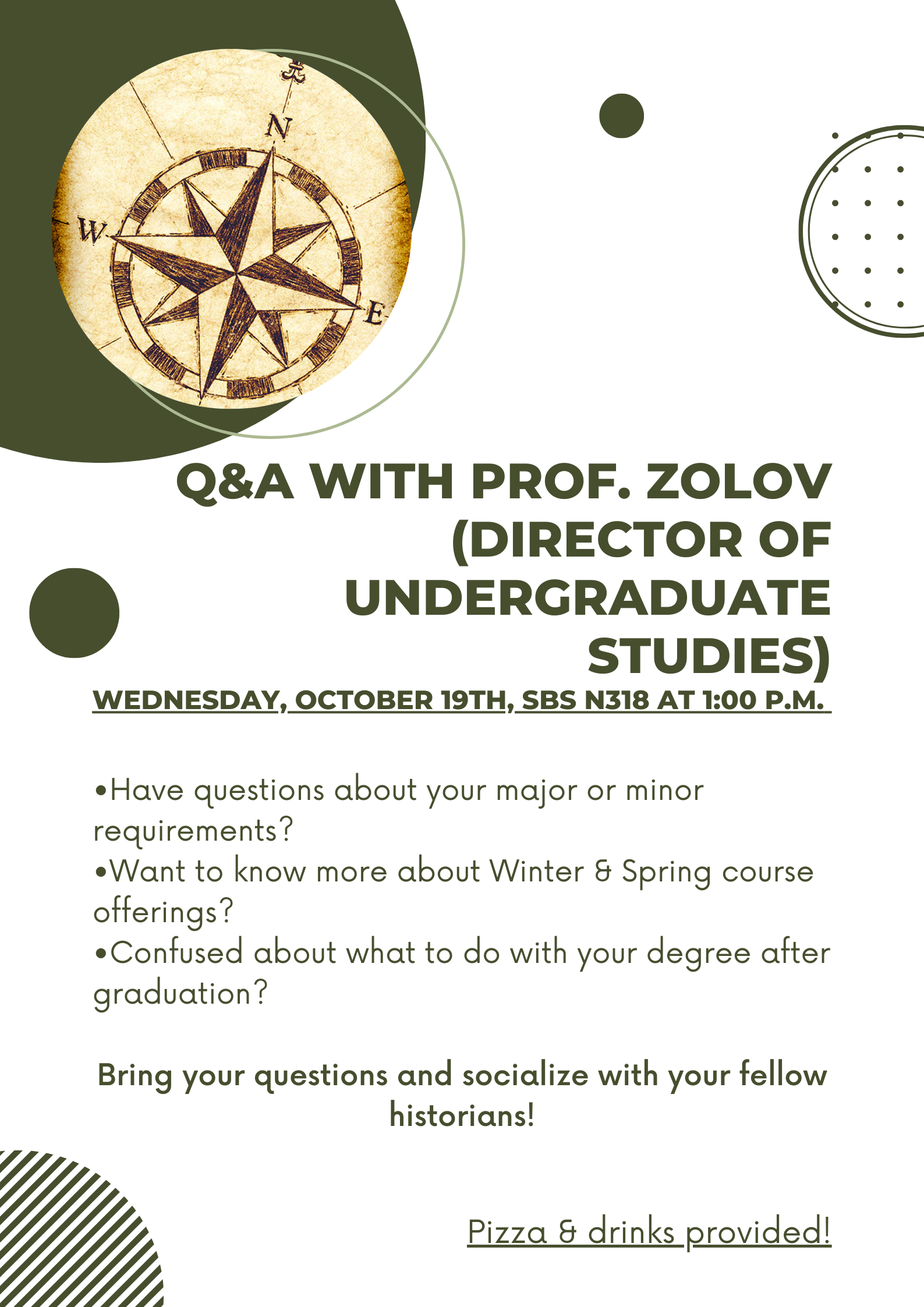 ---
History Club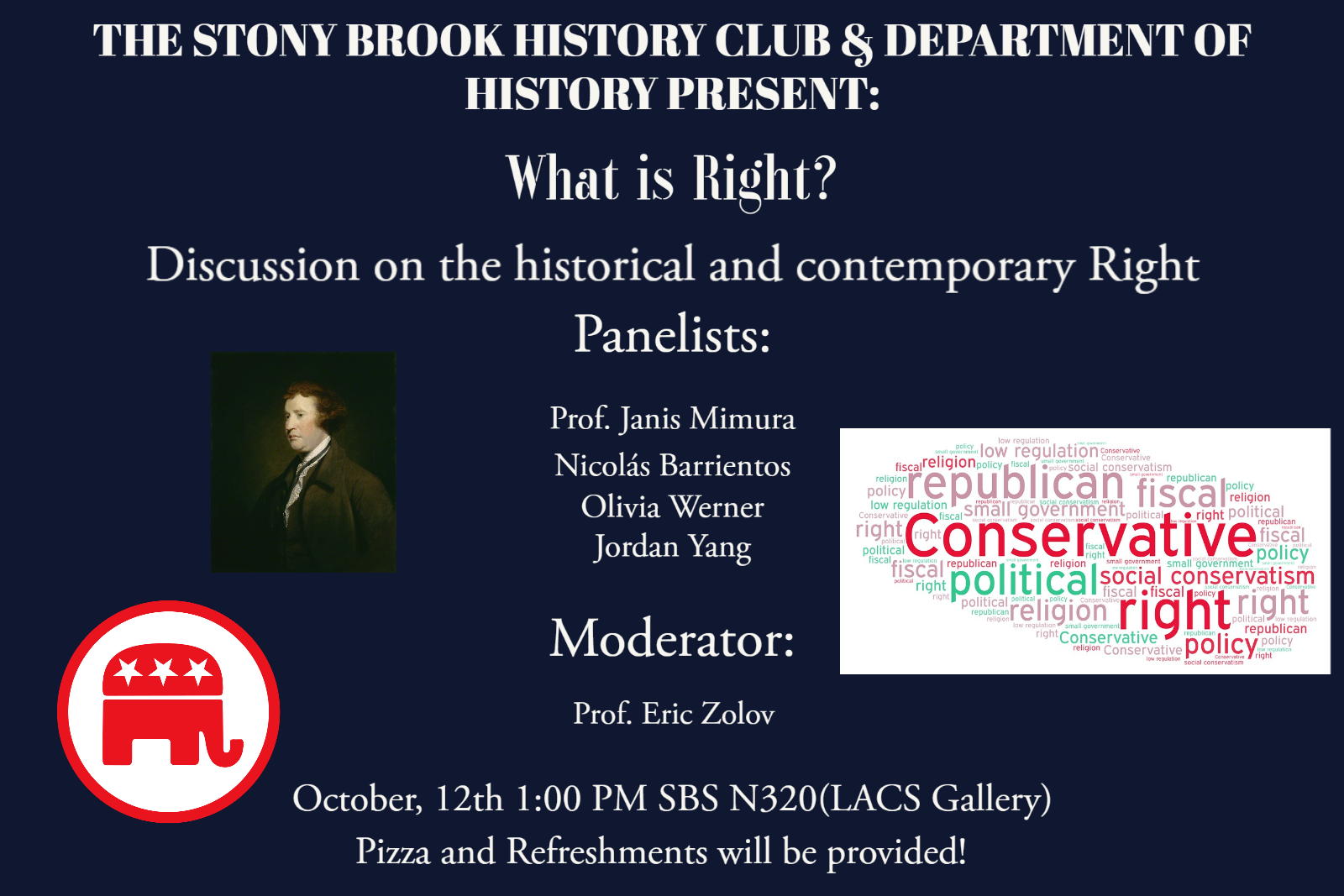 ---
Graduate History Conference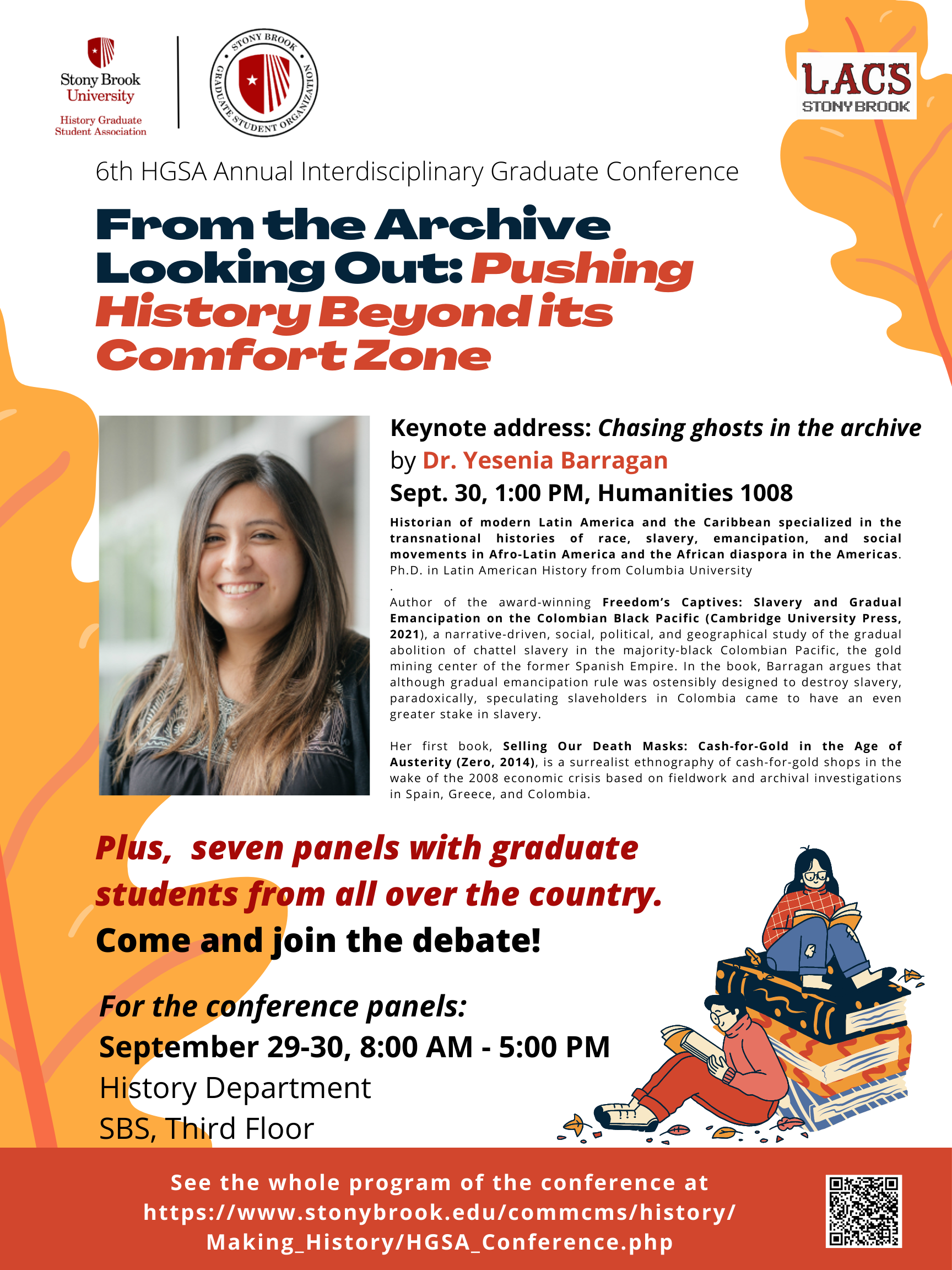 Join us for our 2022 Interdisciplinary Graduate Research Conference! See details HERE.
---
Colloquium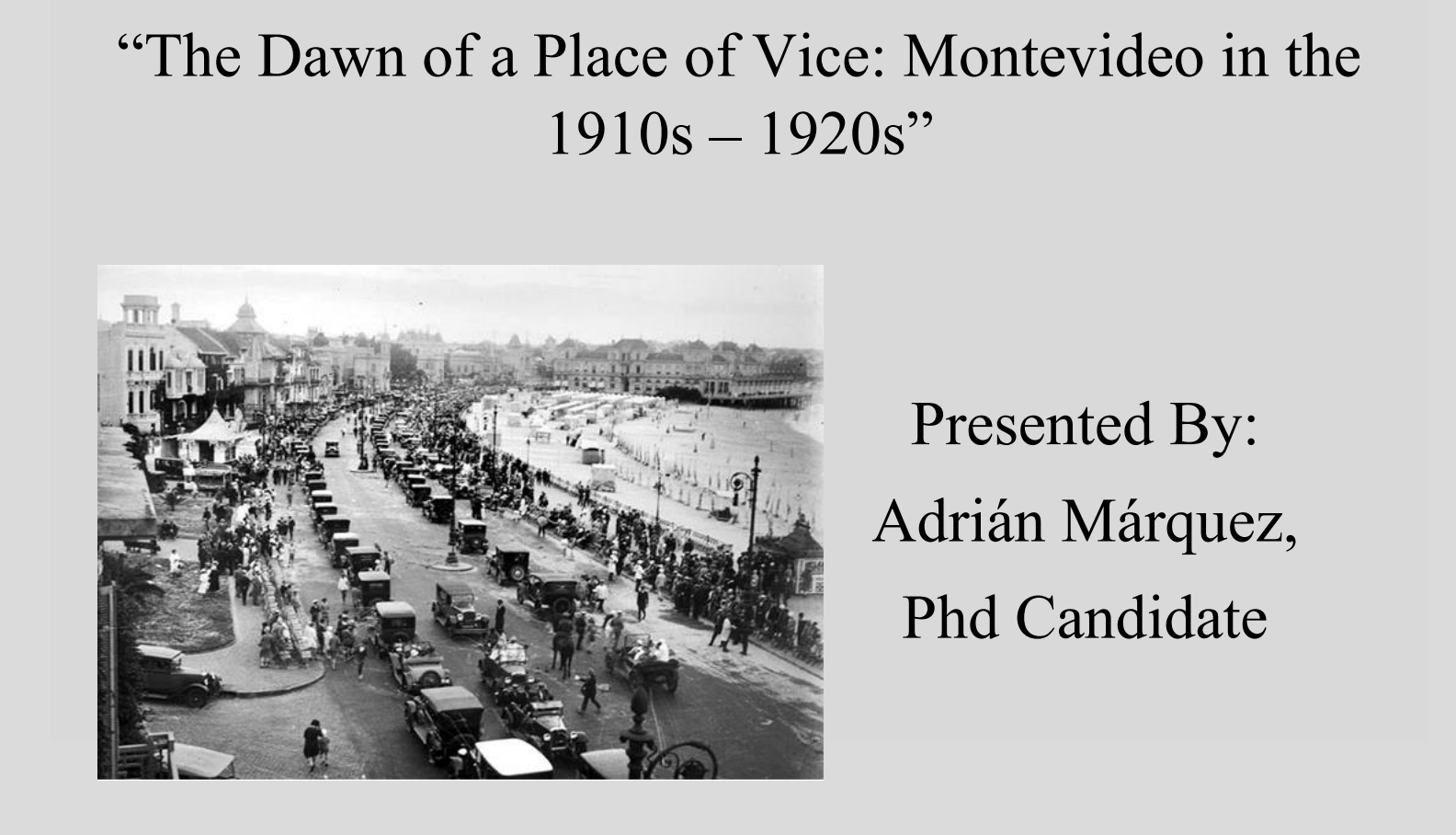 The History Department Colloquium presents Adrián Márquez (PhD Candidate).  Join us online on September 28th at 1:00 P.M. EST for the presentation of "The Dawn of a Place of Vice: Montevidea in the 1920s-1920s." To access the event click here or contact Karl Nyckelymore.
---
Paul Gootenberg (Professor)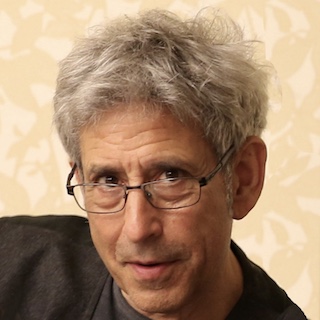 Dear Colleagues, students, and Friends of History:  As I pass on the reins, after six years, to our new interim Chair of History, Professor Sara Lipton, let me say what a pleasure it was to serve a department that engages so many fine students, historians, and publics in the work we do as educators and scholars. The world needs clear historical perspectives now more than ever, and I am confident Stony Brook History will meet that urgent challenge.  Crescat scientia; vita excolatur!    Paul Gootenberg, Chair (2016-22)
---
Shirley Lim (Professor)
The department is excited to announce the newly appointed Graduate Program Director, Professor Shirley Lim. Professor Lim has served as Graduate Director in the past and while doing so earned the prestigious  Dean's Award for Excellence in Service by a Graduate Program Director.
---
LACS Discussion Panel
 Congratulations to all who participated in "Chile After the Plebiscite: What the Vote on the New Constitution Means for Chile's Future." The bilinguial discussion panel was hosted by the Latin American and Caribbean Studies Center and moderated by Professor Eric Zolov. Keep up with all LACS events HERE.
---
Ximena López Carrillo (PhD 2022)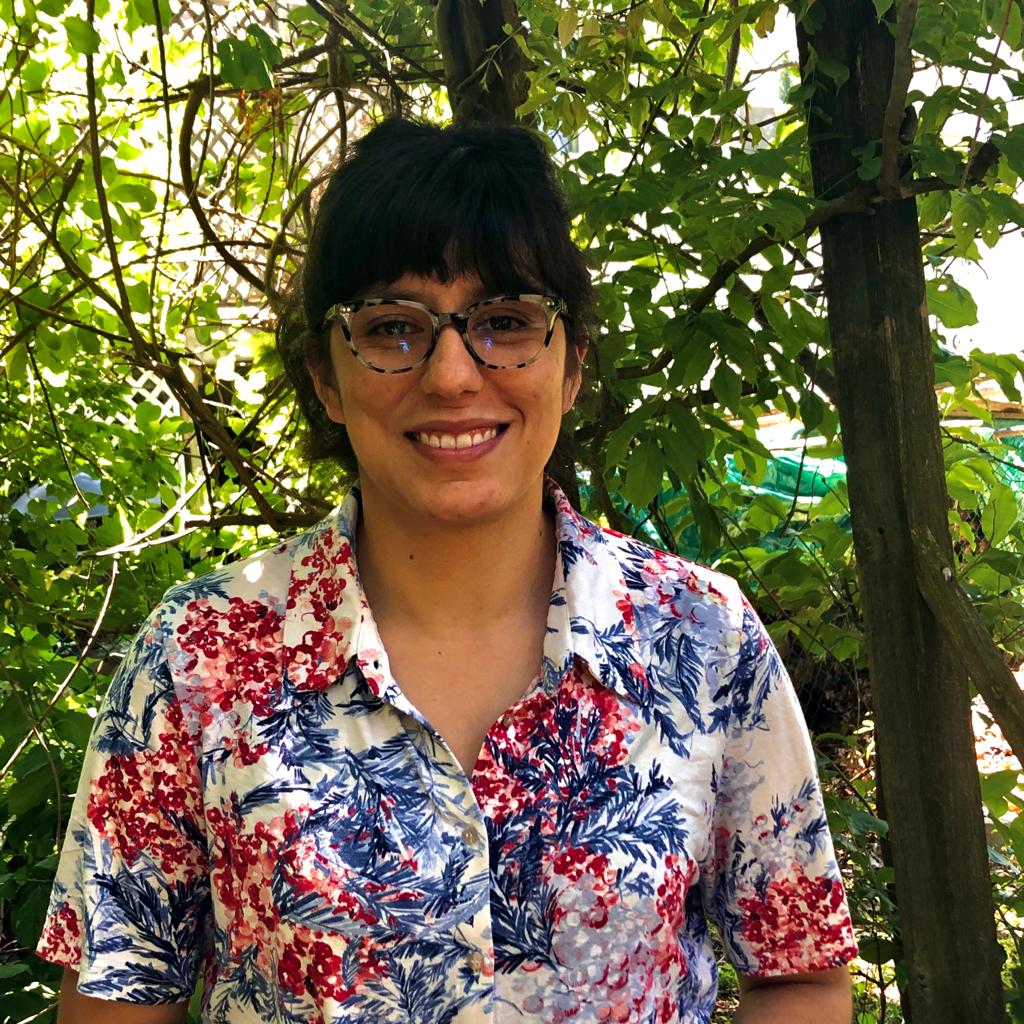 Congratulations to Ximena López Carrillo on the successful defense of her doctoral thesis, "Chicano Activism, Professional Democratization, and the Community Mental Health Movement in Texas, 1954-1978" (thesis advisor: Nancy Tomes).   Ximena will be returning to Yale where she is on a three-year teaching fellowship.  We'll miss you Ximena!
---
Matías Hermosilla (PhD 2022)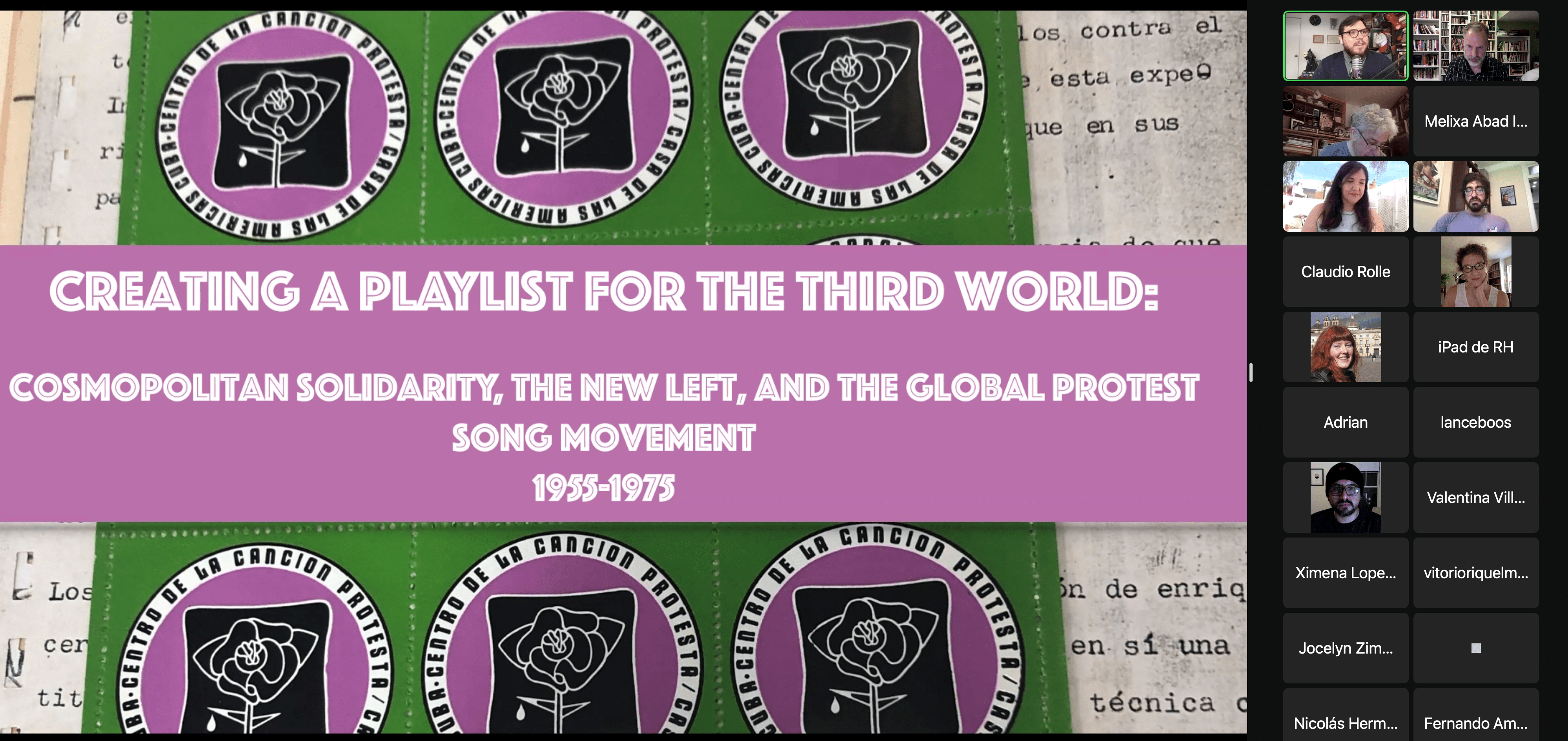 Congratulations to recently minted PhD, Matías Hermosilla, who successfully defended his dissertation, "Creating a Playlist for the Third World: Cosmopolitan Solidarity, the New Left, and the Global Protest Song Movement, 1955-1975."  A rich and intellectually stimulating defense — ¡felicidades!
---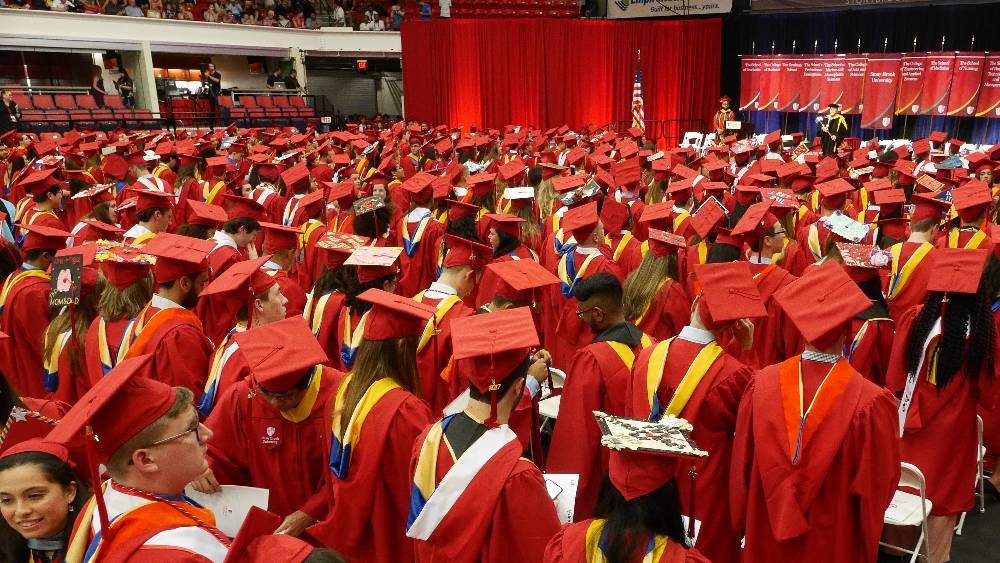 Congratulations to our 2022 Graduates!  Enjoy this short presentation of the wonderful accomplishments by our students this past year.
Graduation Presentation Spring 2022
---
Undergraduate History Journal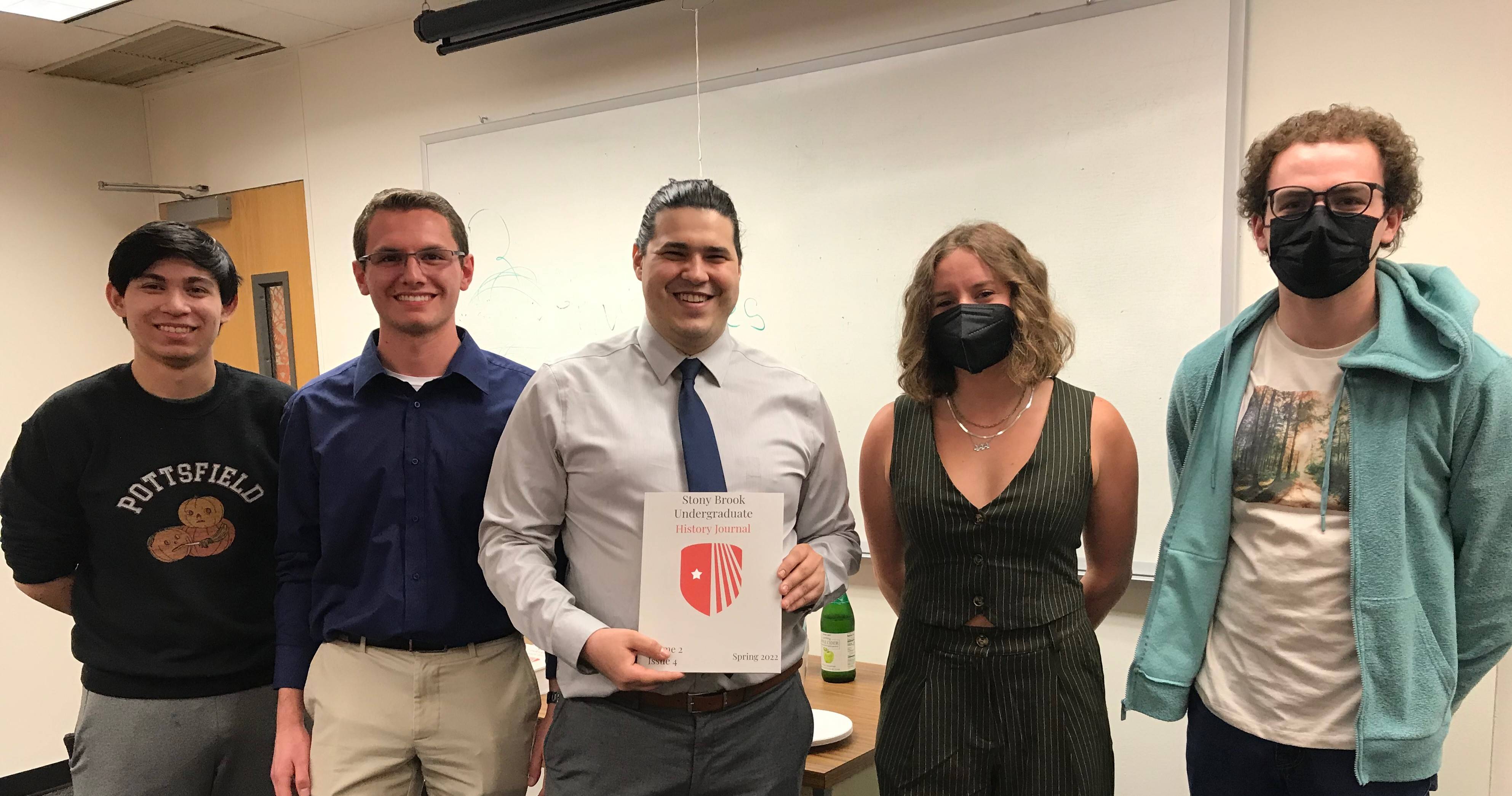 "Congratulations to the editorial team of the Stony Brook Undergraduate History Journal on the recent publication of Vol. 2 no. 4 of the journal!  Pick-up a print copy of the journal in the History Lounge and visit the journal's homepage to read the digital version and past submissions."
---
Department Panel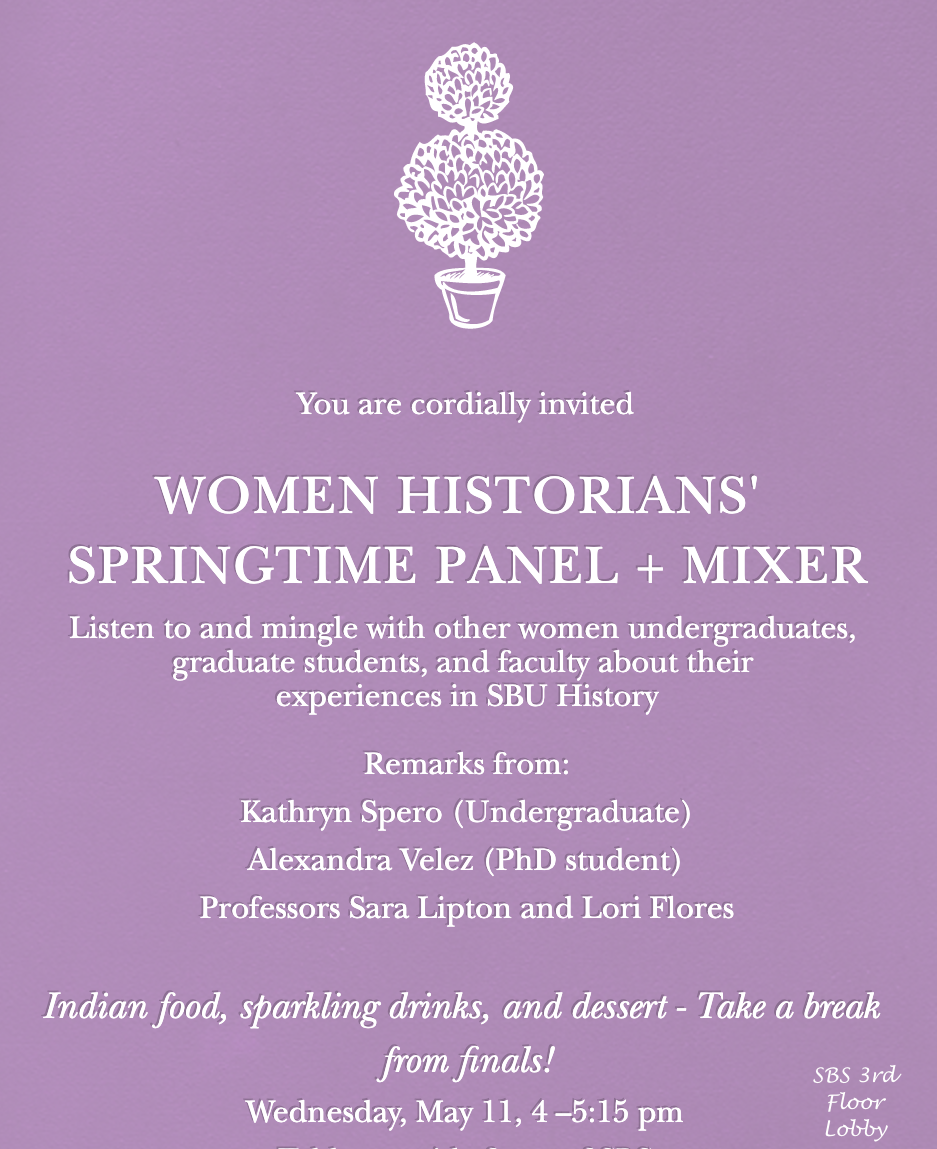 ---
Rob Chase (Professor)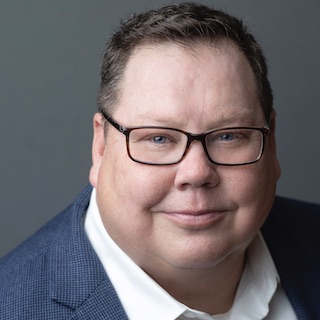 Associate Professor Robert Chase has won a major Public Engagement grant from the American Council of Learned Societies (ACLS), "Writing Beyond the Prison: Reimagining the Carceral Ecosphere with Incarcerated Authors," in collaboration with Susan Scheckel (English), Zebulon Miletsky (Africana Studies) and the Humanities Institute.   The project involves creating a "Living Archive" and building a curriculum around the written work of over one-hundred incarcerated authors and their families.   It is also an outreach effort beyond Stony Brook that involves two grass-roots organizations:  HERSTORY and the United Black Family Scholarship Foundation (UBFSF), which was founded by an incarcerated author who turned to writing and a life of the mind as an escape from his 23-hour-a-day isolation cell. 
---
Paul Gootenberg (Professor)
Book Launch: 
The Oxford Handbook of Global Drug History
Paul Gootenberg, Department of History, General Editor
Moderated by Liliana Dávalos, Ecology and Evolution
Thursday, April 14, 2022 | 4:00 pm
Register via Zoom | More details
Presented by the Institute of Globalization Studies
---
Conference

This conference is co-organized by  Eric Zolov (History),  Shimelis Gulema (Africana Studies),  Sohl Lee (Art History), and  Ben Tausig (Music). 
Department Talk

Don't miss this historic debate sponsored by the History Club!  Wednesday, April 6th at 1pm, N320
Pizza lunch and drinks for attendees!
---
Luncheon Discussion

Lunch provided but students must RSVP here by Monday, March 21st.
---
Book Presentation

Come along on March 23 to hear Professor Mark Chambers discuss his fascinating new book. 
---
Colloquium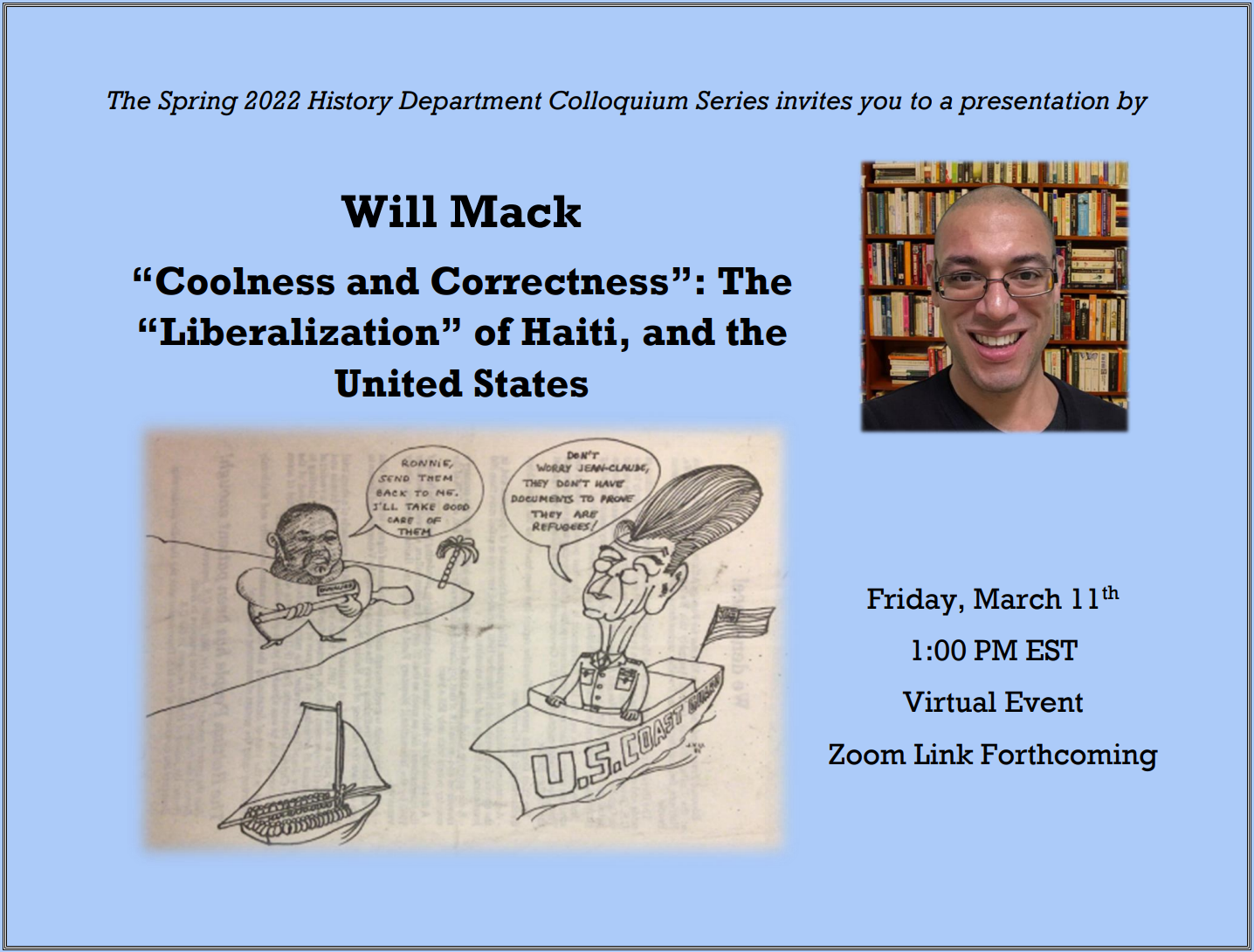 The History Department's Colloquium, on March 11th, 1:00 PM EST presented by Will Mack.
Please contactkarl.nycklemoe@stonybrook.edu for the zoom link. 
---
March Madness Discussion

Come along to the History Club March Madness discussion on March 2nd @1pm.
---
Round Table

Stony Brook in the Global Sixties, Zuccaire Gallery (Staller Center, 1st Floor), Wed., Feb. 23rd, 4-7pm
Join us in part or whole for two fascinating roundtable discussions on the "Global Sixties."  
---
Film Screening

In honor of Black History Month, the History Club will be leading a discussion following a screening of the documentary The Two Killings of Sam Cooke, on February 16th at 1pm in N310 of SBS.  Known as "the King of Soul," Sam Cooke was also a committed civil rights advocate who used his influence to promote the cause of justice and equality.
---
In Memoria: Dr. Christon Archer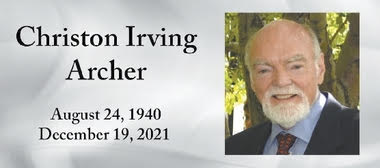 Christon Archer, who received his PhD in Latin American History in 1971 at Stony Brook and was Professor Emeritus at the University of Calgary (Alberta), passed away on December 19 at age 81.  He was a scholar of colonial and independence-era Mexico and a specialist in military politics. For a remembrance see here.
---
In Memoria: Dr. Floris Barnett Cash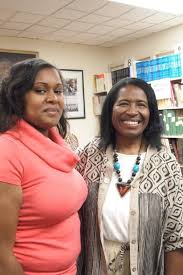 Note: "PhD (SBU, 2019) Aisha Scott (Left) with Dr. Floris Cash (Right)"
The Departments of Africana Studies and History mourn the passing of Dr. Floris Cash, faculty member of Africana Studies and History and former Chair of the original Africana Studies Program (1991-1994).  Her research and publication interests spanned from African American whalers to the African American Women's Club Movement and the National Urban League.  As Assoc. Professor April Masten reflected, "She was instrumental in attracting African American graduate students to the history department and gave her time and expertise generously to them as they wrote their dissertations."
---
Book Sale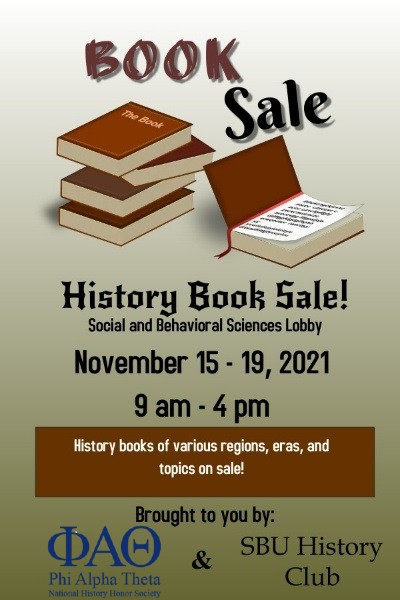 ---
University Speaker Series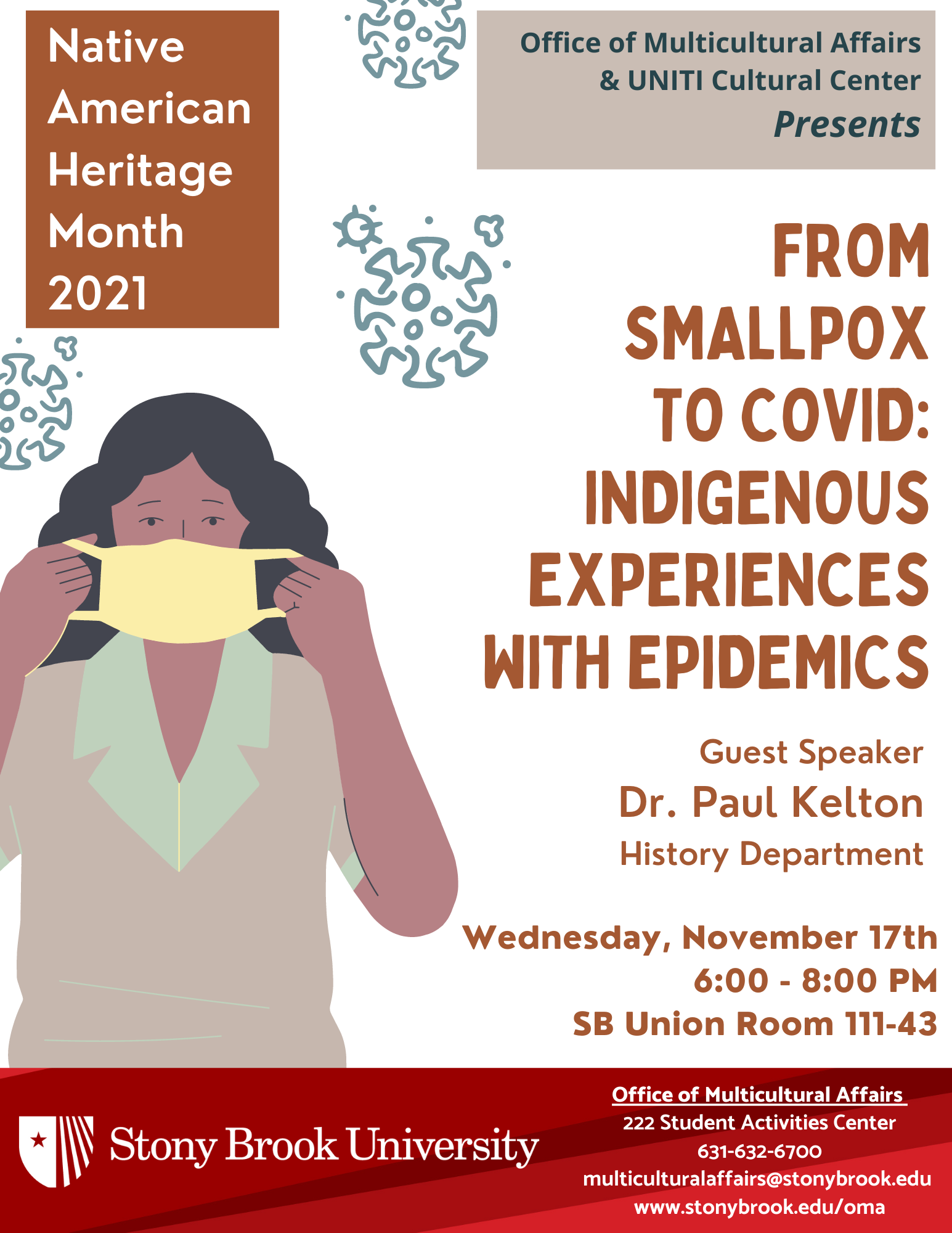 ---
Book Launch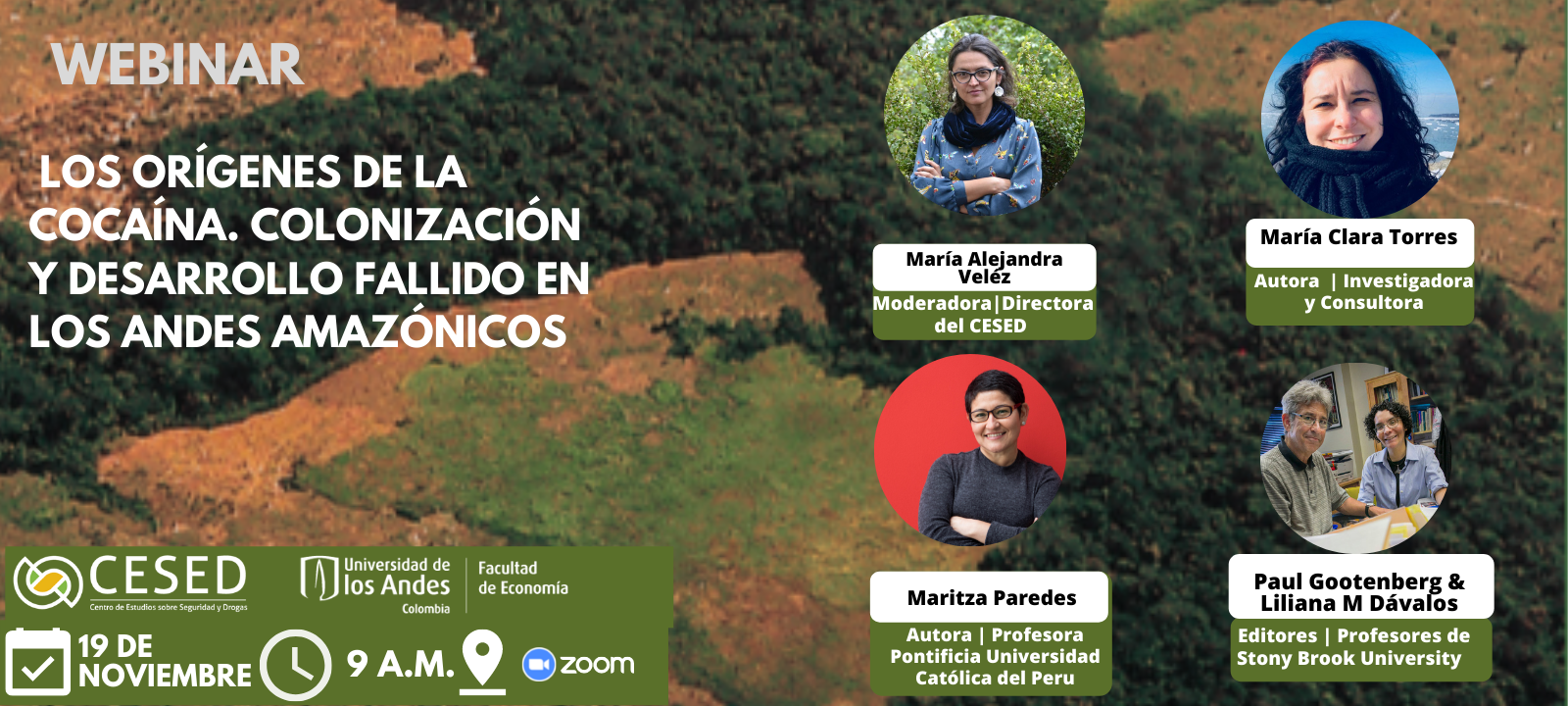 Book launch for the Spanish edition of  The Origins of Cocaine: Colonization and Failed Development in the Amazon Andes , co-edited by Paul Gootenberg (History) and Liliana Dávalos (Ecology & Evolution), with a chapter contribution by María Clara-Torres (PhD, '20).  Friday, November 19th, 9am (EST).  For registration click  here. 
---
Department Talk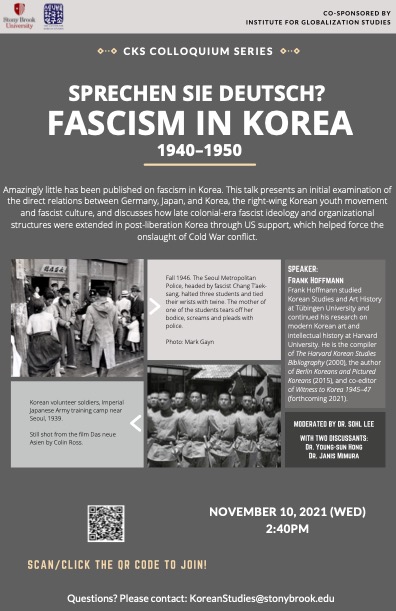 "Sprechen sie Deutsch?: Fascism in Korea, 1940-1950," Wednesday, November 10th, 2:40pm with Professors Young-Sun Hong and Janis Mimura in conversation with the speaker.  Zoom registration via  this link.
---
Department Event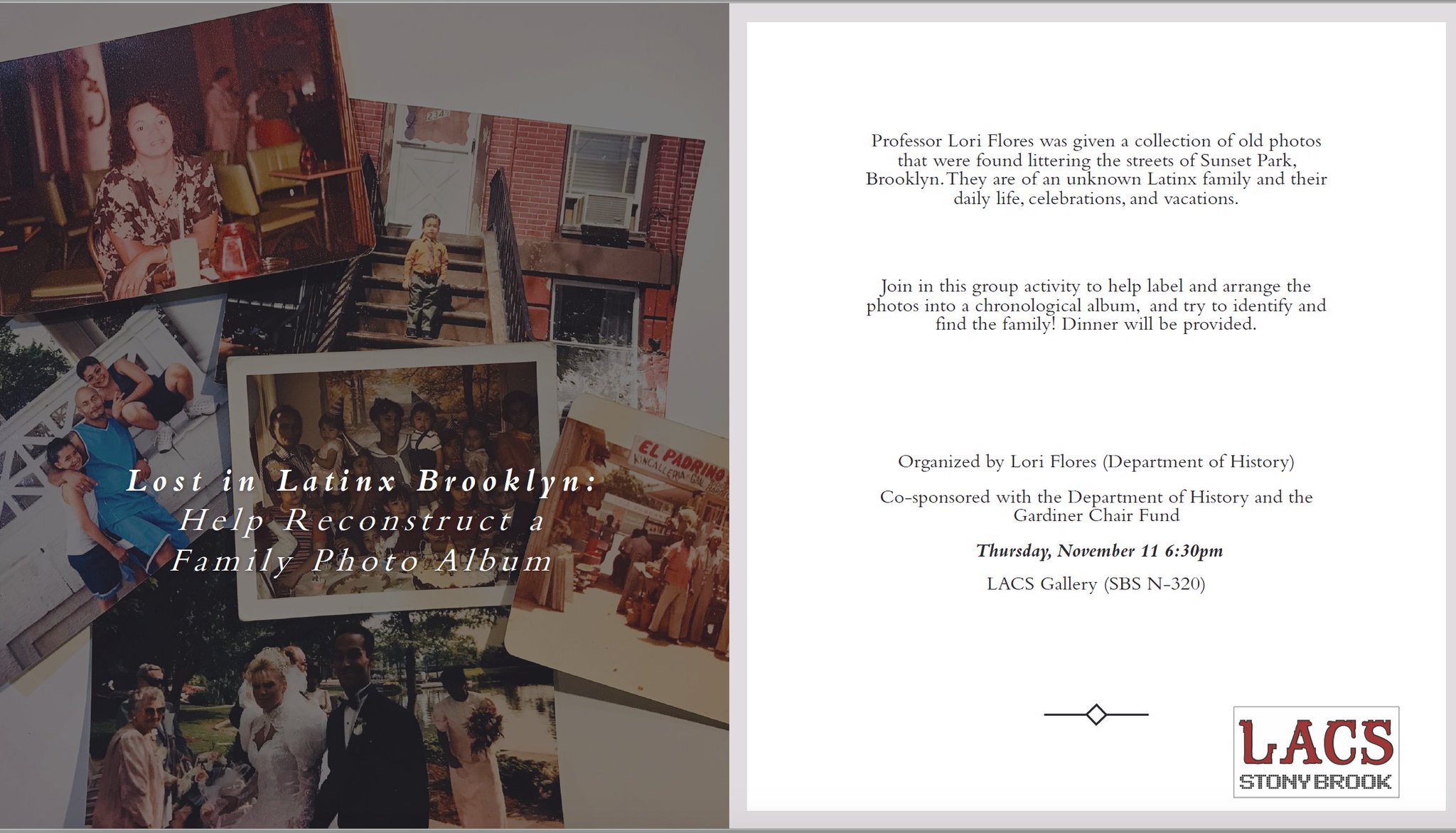 "Lost in Latinx Brooklyn: Help Reconstruct a Family Photo Album," Thursday, November 11, 6:30pm, SBS N320
---
Department Newsletter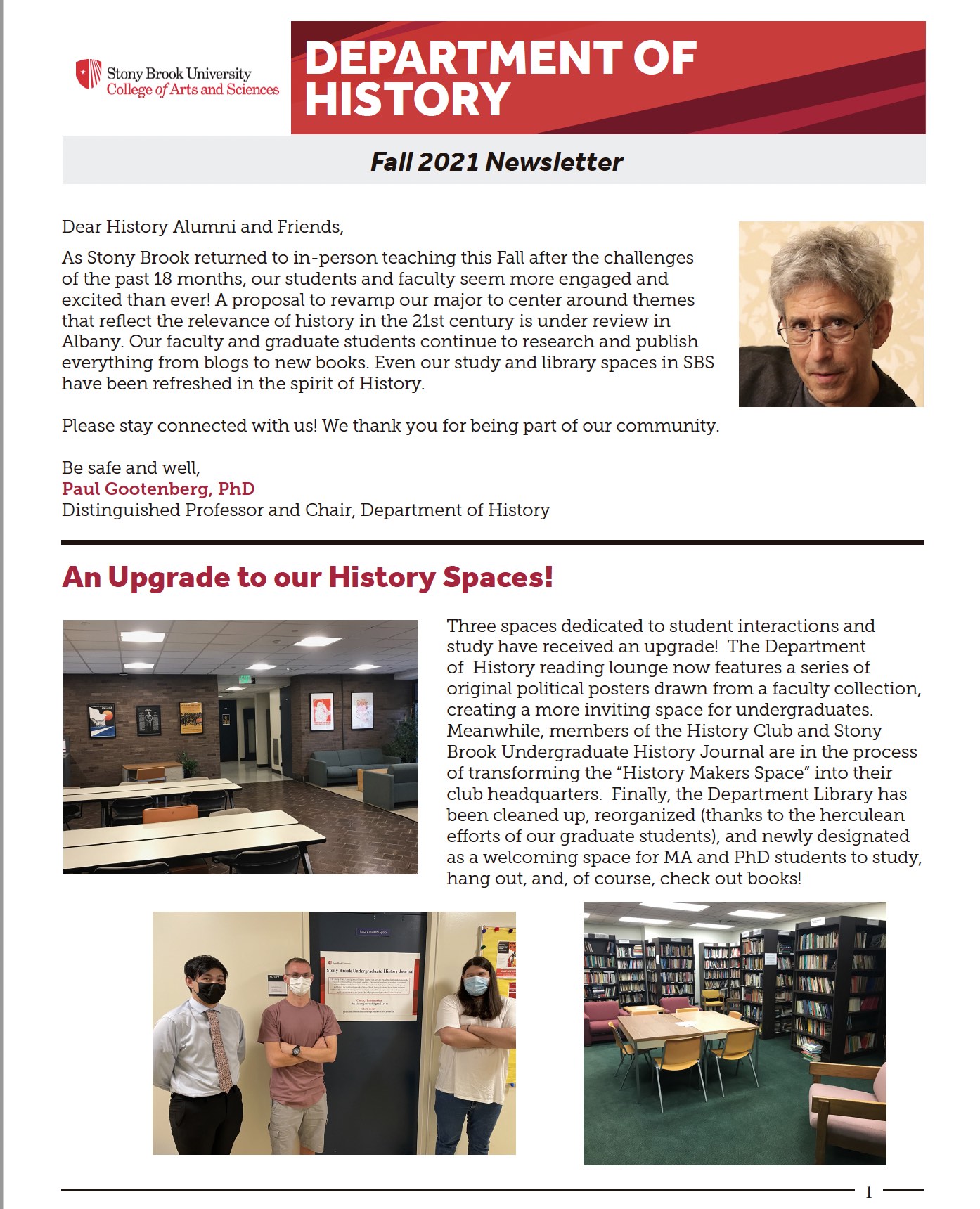 Our Fall Newsletter is out!  Read about departmental happenings, faculty & student accomplishments, and more.  
---
Phi Alpha Theta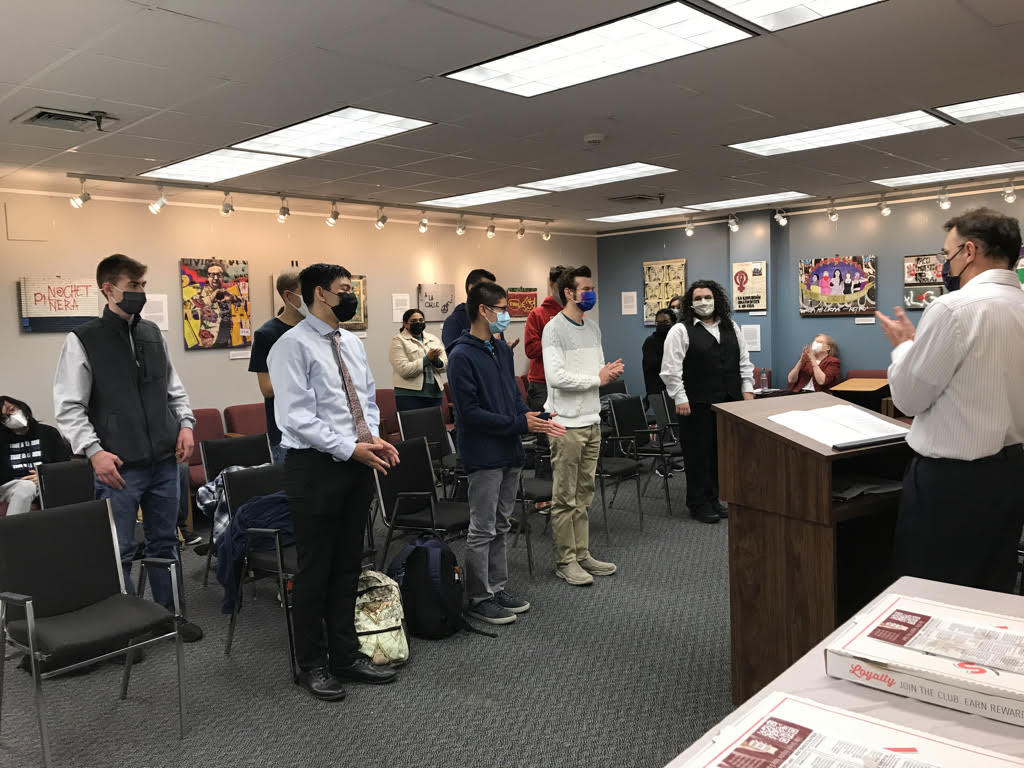 Congratulations to our 2021 Phi Alpha Theta inductees!  They celebrated their initiation into the History Honors Society with pizza and a discussion led by the History Club around the documentary,  Bobby Kennedy for President.