Skip Navigation
CALENDAR OF EVENTS 2022
STONY BROOK UNIVERSITY PROUDLY CELEBRATES HISPANIC HERITAGE MONTH 
Throughout Hispanic Heritage Month, Stony Brook University will showcase community leaders, faculty, staff and students around significant themes in Latinx culture.  Stony Brook University will be celebrating it's 33rd annual celebration with this year's theme: "Unidos: Inclusivity for a Stronger Nation." 
Tuesday, September 20, 2022
Unearthing Blackness: Race, Mining Toxicity and the Biogeopolitics of Health in the Dominican Republic


@ 1:15 PM
via Zoom
Zoom Lecture by Dr. Saudi Garcia, Mellon Postdoctoral Research Fellow, The New School, Department of Anthropology. While the Caribbean is imagined as a paradisaic site of leisure, this talk demonstrates how racial capitalism and coloniality in the archipelago are creating toxic landscapes where extraction, climate change and medical suffering powerfully intersect. It develops the framework of "biogeopolitics" to examine how Dominicans and Haitians experience the chronic illnesses and traumatic stresses that accompany mining pollution and the fight for medical access and environmental justice. Presented by Latin American and Caribbean Studies (LACS) . Zoom registration required. 
MONDAY, OCTOBER 3, 2022


GUEST CHEF JULIETA BALLESTEROS


@ 4-7 PM, EAST SIDE DINE-IN DINNER AND MEET & GREET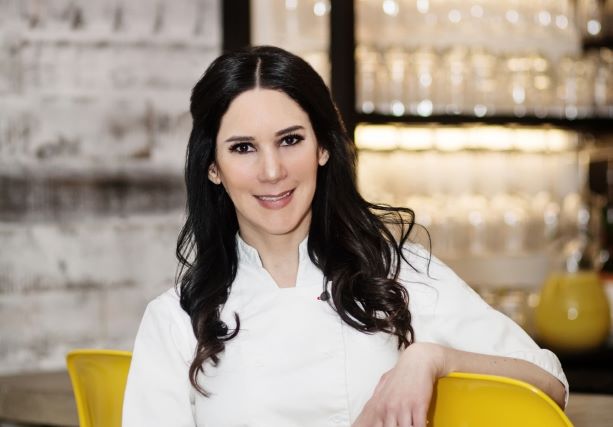 Come and enjoy Chef Ballesteros special menu. She will be preparing an exciting fusion of Mexican and French dishes at the Chef's Table at East side Dine-in.  In collaboration with the Faculty Student Association.
wednesdaY, OCTOBER 5, 2022
annual hispanic heritage month opening ceremony


@ 1:00-2:30 PM, SAC BAllroom A
Please join us as we celebrate the 33rd Annual Hispanic Heritage Month Opening Ceremony with guest speaker, Dr. Miguel Garcia-Diaz, Associate Dean, Stony Brook University. Featuring student performers, food and festivities. This year's theme is Unidos: Inclusivity for a Stronger Nation. Open to Stony Brook  University faculty, staff, and students .  Please RSVP by Monday, September 26 at bit.ly@hhm2022rsvp.  
Check out some of the great menus that will be featured at East Side and West Side dine-in:
International Breakfast, Time: 7:30-11:00 AM
October 5 -Flavors of Colombia:  @ West Side Dine-in & October 6 @ East Side Dine-in;
Menu:

Huevos Pericos (Scrambled Eggs w/ Scallions and Tomatoes), Chiccharron, Refried Beans, Yucca Frita, Arepas, Platanos Maduros

October 12 -Flavors of Puerto Rico:  @ West Side Dine-in and October 13 @ East Side Dine-in;
Menu:

Chorizo con Huevo, Tostones, Pudding de Arroz, Spanish Rice with Corn and Black Beans,  Pancakes de Avena, Crema de Maiz

October 19 -Flavors of Spain: @ West Side Dine-in & October 20 @ East Side Dine-in;
Menu:

Pan con Tomate, Spanish Omelet, Torrejas, Spanish Chorizo, Churros con Canela, Patats Bravas

October 26 -Flavors of El Salvador: @ West Side Dine-in & October 27 @ East Side Dine-in;
Menu:

Huevos con Tomate, Pan Frances, Platanos Maduros, Casamiento, Grilled Chorizo, Homemade Corn Tortilla.
Hispanic Heritage Month Lunches: Available at East Side and West Side dine-in on the following dates:
October 3 - Colombia:

Lechon,  Arroz Amarillo, Arepas con Queso, Habichuelas Guisadas and Maduros 

October 10 - Peru: 

Arroz con Pollo, Patacones, Ensalada de Papa and Flan

October 17 - Costa Rica: 

Chifrijo, Arroz Blanco, Carne Guisada and Yucca Fritta 

October 24 - Dominican Republic: 

Chicharron de Pollo, Arroz con Gandules, Maduros, Ensalada Verde, Pickled Onions and Rice Pudding 
Saturday, OCTOBER 15, 2022
Encanto - on the big screen  
@ 3:0
0 PM, Staller center for the Arts
Free for SBU students. SBID Required - General Admission, RSVP to save your seat!     
Deep in the Colombian mountains, the Madrigal family possesses an extraordinary secret. Each member of the family is able to perform magic. Yet at the heart of the family is 15-year-old Mirabel, who does not seem to possess any unusual abilities. Faced with this harsh reality, Mirabel struggles to reconcile her place within her family while searching for who she truly is. In collaboration with Staller Center for the Arts and Hispanic Heritage Month Committee.
WEDNEsday, OCTOBER 19, 2022
PANEL DISCUSSION on Deported: A Family Divided, a photo exhibit  


@ 4:0
0 - 5:00 PM  Central Reading Room, Melville Library, first floor,  Event Registration Required
As part of the Hispanic Heritage Month events,  University Libraries will host a panel discussion around the exhibit Deported: A Family Divided.  This exhibit is the second installation of an exhibition that chronicles the life of the Quintana-Salazar family as they navigate deportation policies and their impact on the family. This photo exhibit, by award-winning visual journalist Rachel Woolf, will be a stop on the campus-wide Art Crawl on Thursday, October 6, and will be on display until November 30 in the Central Reading Room of the Melville Library.   The exhibition and panel discussion is a partnership between University Libraries, Art Works Projects, the Office of Diversity, Inclusion and Intercultural Initiatives, the Latin American & Caribbean Studies Center (LACS), and the Hispanic Heritage Month (HHM) Committee.  Contact: Janet H. Clarke, janel.clarke@stonybrook.edu. 
MONDAY, OCTOBER 24, 2022
DEADLINE EXTENDED -
HHM AWARDS & SCHOLARSHIPS
APPLY ONLINE!
WEDNEsday, OCTOBER 26, 2022
Meet Celebrity Chef Kelvin Fernandez  
You Don't want to miss it!

@ 12pm -1pm Dominican Cooking Demonstration and Teaching Kitchen at Roth Food Court
@ 5pm - 6pm Student Cooking Competition at East Side dine-in

@ 6pm - 8pm: Dine-in Dinner and Meet & Greet at East Side dine-in
Enjoy authentic Dominican cuisine prepared by Chef Kelvin Fernandez.  If you are interested in competing in the student cooking competition, please contact angela.agnello@stonybrook.edu for more details.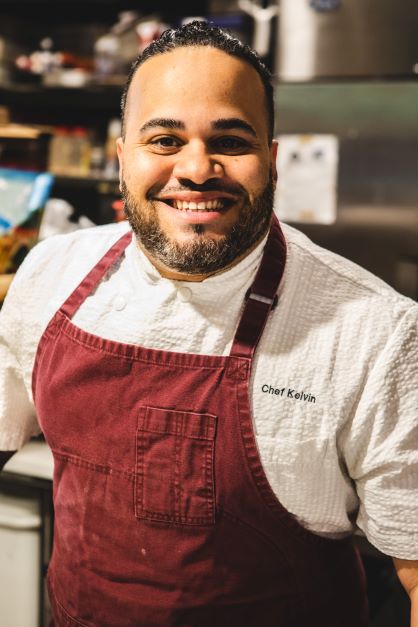 Menu - Coming Soon!   
WEDNEsday, OCTOBER 26, 2022
Latinx, Latine, Hispanic–What's the Difference? Community Plática  


@ 4:3
0 -6:00 PM  in LACS Gallery
Latin American and Caribbean Studies (LACS) presents this community talk in the LACS Gallery, SBS 3rd Floor, N-320. Co-sponored by HISB. See the LACS website for details.
THURSday, OCTOBER 27, 2022
Hispanic Heritage Month Faculty and Staff Mixer sponsored by Union Universitaria Latinoamericana (UUL)  


@ 4:0
0 -6:00 PM  in UNITI Cultural Center 
As part of Hispanic Heritage Month, the Union Universitaria Latinoamericana (UUL) will be hosting a Faculty and Staff mixer as a way to create a community of support and networking. Mixer will be in the  UNITI Cultural Center Conference Room.
The Hispanic Heritage Month planning committee will begin to accept donations for this year's fundariser.  Donation drop off by 4:00 PM to Judy Jaquez, Associate Director for Multicultural Affairs located in the UNITI Cultural Center SB Union Lobby Room 113-02.  Single items donations or fully stocked baskets are welcomed.  The raffle will take place on Tuesday, November 1 at 3-5 PM in SAC Ballroom A.  You don't want to miss it!!! For more information on donations, please contact this email. 
TuesdAY, NOVEMBER 1, 2022


HISPANIC HERITAGE MONTH CLOSING CEREMONY 33rd ANNUAL AWARDS

       @ 3-5 PM in SAC Ballroom A
Please join us for a traditional dinner as we celebrate and recognize the achievements and contributions of Faculty, Staff, and Students  at our 33rd Annual Hispanic Heritage Month Closing Ceremony. Event is open to all.  Please consider buying a department table for your staff and students. Reserve your tables online by Friday, October 28. If your department is unable to attend but would still like to purchase a table for students, please reserve a table online.
WednesDAY, NOVEMBER 2, 2022


Días de los Muertos
@ 1:00 PM in LACS Gallery 
Join us for opening of the Altar @ 2PM in LACS Gallery (SBS N-320).