Skip Navigation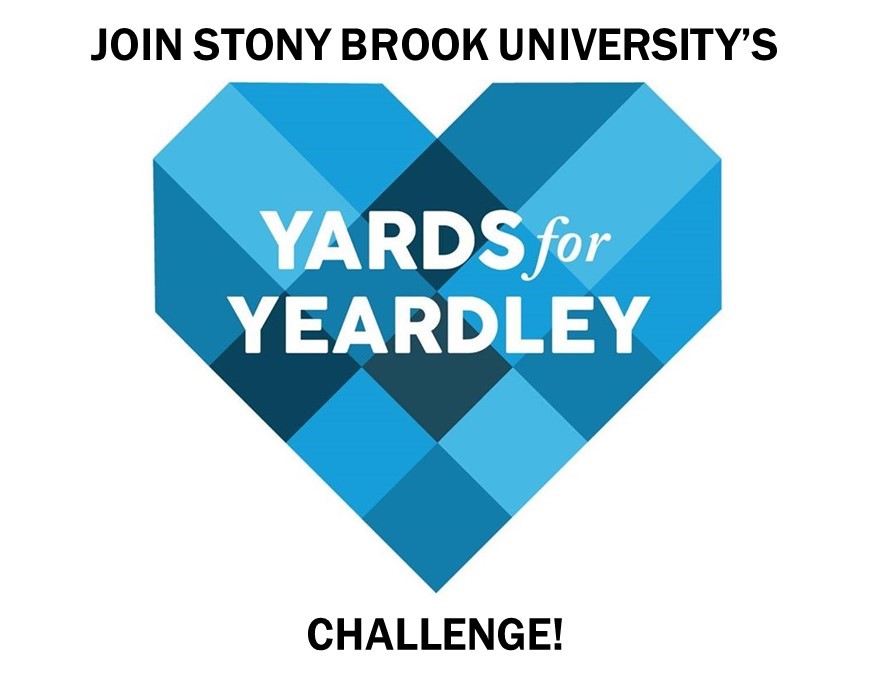 April 3 - April 30
SBU is partnering with other SUNY schools and the One Love Foundation to raise awareness about the issue of relationship violence among college students by hosting a virtual walk-a-thon throughout the month of April. Log your steps to help us reach the goal of going 50 million yards and collectively make it Around the World for Yeardley!
WHAT IS IT
Yeardley Love was a student-athlete at the University of Virginia who tragically fell victim to domestic abuse which resulted in her death just weeks before her graduation. Her family created the One Love Foundation to educate others on the warning signs of domestic abuse and prevent similar events in the future. Meanwhile, to honor her memory, her teammates went to the lacrosse field and started running Yards for Yeardley. This led to the One Love Foundation holding One Million Yards for Yeardley events, where the goal was one million cumulative yards walked, jogged, or run to honor domestic abuse victims and decrease its prevalence.
In April 2017, ten SUNY Athletic Conference campuses came together with a goal of running 10 million yards to honor Yeardley Love. The campuses didn't exactly meet their goal… they shattered it with a whopping 25.7 million yards in 10 days!
The circumference of the earth is approximately 50 million yards, and this year, SUNY schools all over the state will host Around the World for Yeardley events with the goal of going around the world for Yeardley, bringing the community together and sparking conversations that can save lives along the way.
HOW TO PARTICIPATE
All you need to do is register for the challenge through the link below with your name, date of birth, and Stony Brook ID. All members of campus are eligible (and encouraged!) to participate, and by registering for the Yards for Yeardley challenge you also get access to the entire Healthier U Wellness Portal and all the vast wellness resources within.
WHAT TO EXPECT
Once registered, you'll be able to log you're the steps you walk, jog or run, or you can sync the devices you already use to track your efforts and have them logged for the challenge period. On the Yards for Yeardley challenge page, you will be able to track your own contributions as well as SBU's overall progress towards the 50 million yards goal. We'll also identify mini-goals and landmarks to illustrate how we're doing!
REWARDS
All members of the Stony Brook community who register for the Yards for Yeardley challenge are entered to win one of 10 Fitbit Zips!

We'll also have information and fun giveaways in locations around campus throughout the month, including the Campus Recreation Center and the CPO table in the Student Activities Center during Campus Lifetime on Wednesdays in April.

QUESTIONS
Please contact Christine Szaraz at the Center for Prevention and Outreach with any questions.
DON'T DELAY, SIGN UP TODAY!