Skip Navigation
Healthier U, Walter J. Hawrys Center and Campus Recreation & Wellness are once again co-sponsoring the Campus Wellness Challenge! Compete as a team or an individual and learn how to make wellness a priority while earning points for a chance to win some great prizes!
WHAT IS IT?
Campus Wellness Challenge is designed to change the way our Stony Brook community thinks about lifestyle choices and to embed healthy habits that will last a lifetime.
HOW TO PARTICIPATE:
Faculty members, staff and students can register as an individual or as a team.
Teams must have five participants and you must have a team name prior to registration.
If an individual, but interested in having the support and accountability of a group, select "please assign me a team" during registration and we will create teams as necessary.
During registration you will be asked to complete a series of questions that will help us better understand and serve our diverse population through updated and improved health and wellness programs and services.
Please note that all personal information is keep confidential, never shared and only sourced in aggregate.
WHAT TO EXPECT
Participants will receive access to the Healthier U wellness portal, our centralized web-based platform that delivers an exciting and engaging user experience. Participants will earn points through a combination of mandatory and voluntary virtual and live events including:
Virtual

Personal Health Assessment and recommended workshops
Daily water, fruit & vegetable, stress and sleep trackers
Take quizzes, read blogs, watch videos and much more!

Live

Report daily workouts, intramural sport participation, fitness classes or club sports participation (reported via the portal)
Complete pop-up fitness challenges
Attend campus events including:

Athletic contests
Diversity & Equity celebrations
Other community experiences
Once registered, participants will receive a welcome email containing more in-depth program details.
REWARDS
Stay tuned for details about this year's exciting promotional items for those with the most points as well as all participants who complete the challenge.
OUR MISSION
To create a culture of wellness and community through a combination of virtual and live events which provide participants with the resources to make healthy, sustainable lifestyle choices resulting in an improved state of well-being.
QUESTIONS/COMMENTS
For any questions and/or comments related to the Campus Wellness Challenge, please contact Healthier U.
PROGRAM LIMITED TO 1,000 PARTICIPANTS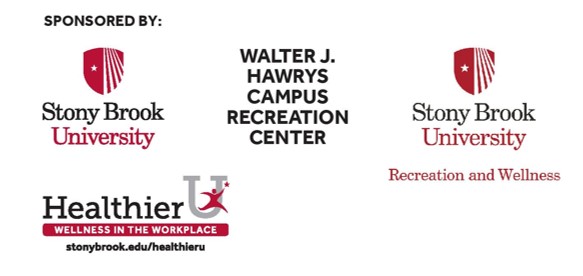 *If participant already has a Fitbit or other fitness activity tracking device, the Fitbit Zip may be exchanged for a prize TBD.