Skip Navigation
Soil-Transmitted Parasite Treatment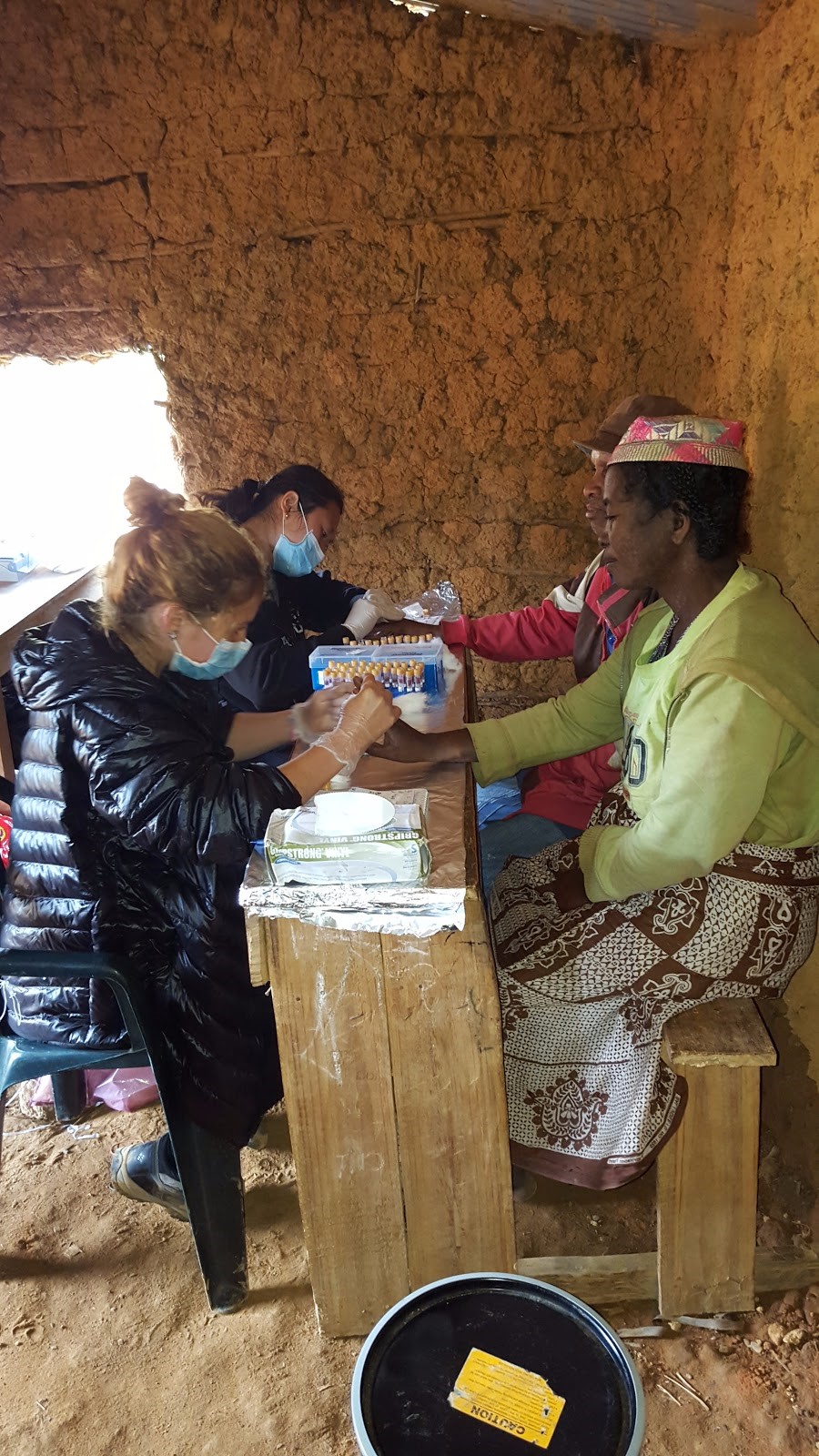 Soil Transmitted Helminthiasis and taeniasis are major health burdens in many developing settings. Rural communities near Madagascar's Ranomafana National Park struggle to meet the basic standards of health that is compounded by a lack of infrastructure preventing access to health resources. Stony Brook University medical students annually travel to Madagascar to study the epidemiology of parasitic infections and to help restructure local parasite treatment.
2018 Update:
Title: Evaluating the efficacy of an artificial neural network smartphone application for point-of-care diagnosis
Rationale: Numerous papers have already demonstrated the viability of using smartphone-mounted microscope camera attachments (USB Video Class, or UVC) for cheap, rapid, point-of-care diagnostics. Artificial neural network (ANN) software has seen a rapid explosion in range of applications, from macroeconomics to entertainment. Rather than traditional software, which relies on a set of human-written rules for image classification, ANN stacks thousands of images together and uses a recursive algorithm to create its own rules to sort images ( Figure) .  However, there is no precedent in current literature for extensive ANN training for multiple STH species, nor use in smartphones, nor field testing in specimens—which, unlike lab specimens, will contain multiple STH species simultaneously. This summer, we are running a pilot study that deploys UVC for fecal microscopy on-site, and using those pictures to develop an ANN for   ascaris lumbricoides,   trichuris trichiura, and hookworm. The goal is to develop a freely accessible diagnostic aid that works well with inexpensive microscope technology to help local health workers diagnose and treat soil-transmitted helminthiases on the spot.
Grant support for this project: 
This study is being funded in part by the David E. Rogers Student Fellowship Award (NYAM), the Benjamin H. Kean Travel Fellowship (ASTMH), the Medical Scholars Program (IDSA), and International Research Fellowship (SBU). In addition, this is a sub-study of the ongoing STH research, which is supported by the Rasmussen Foundation.
Principal Investigator:
Luis Marcos, MD
Associate Director of Research
Senior Researcher:
Jesse McKinney
Medical Students:
2016
Paul Castle
Koeun Choi
Lee Hakami
Jordan Kiernan
2017
Liana Langdon-Embry
Emile Redwood
Annabelle Jones
Benjamin Schwarz
2018
Ariel Yang
Nahid Bakhtari