Skip Navigation
GHI Takes Part in Drone Summit in Madagascar
" [I] wish to express my deep appreciation for the actions undertaken by Stony Brook University in Madagascar, particularly in Ranomafana. This time again, we request your full collaboration on this project [Tuberculosis - Drone Observed Therapy System] in order to make our health system more resilient in our journey towards universal healthcare coverage. "  
                - Ministry of Public Health, Madagascar
This article has been translated from French to English. Please find the link to the original story in French on the Institute Pasteur of Madagascar's website here:
 Improved Access to Care by Drones
A meeting on the use of drones in health was held on Tuesday, March 13, 2018 at the Institute Pasteur of Madagascar (IPM) in Avaradoha in the presence of the Minister of Public Health, the Director and the Scientific Director of the IPM, representatives of UNICEF, WHO and other organizations working in the field of health.   At the initiative of the Ministry of Public Health and the National Tuberculosis Control Program, in collaboration with the Pasteur Institute of Madagascar (IPM) and Stony Brook University (SBU) in the United States, drones are on the verge of to be used in the fight against tuberculosis in Madagascar.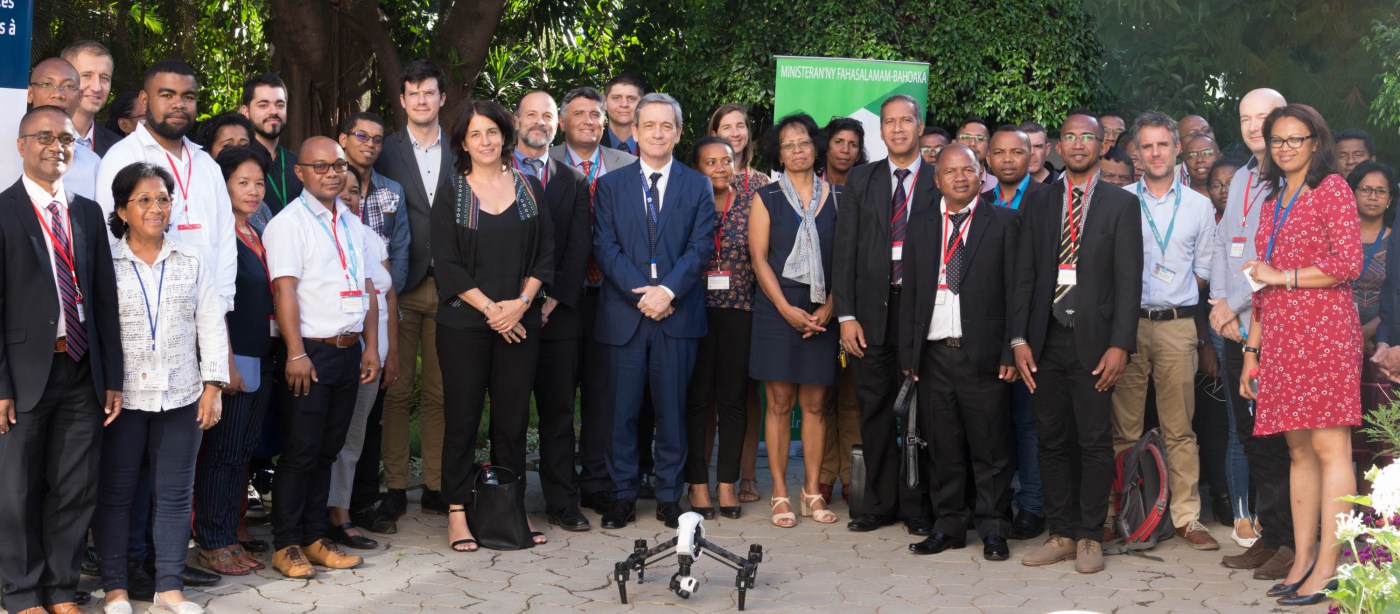 Several countries around the world are looking into using drone technology in the field of public health.   Since 2014, countries like Rwanda and Tanzania have rolled out drone-supported supply programs.   The technology evolves at a surprising speed, distances up to 200 KM and loads up to 10 KG can now be envisaged using drones.
Today, Madagascar is positioning itself as an international leader by launching a project for the management of tuberculosis supported by drones.   This technology will enable bi-directional transport of clinical specimens and TB drugs between remote areas and diagnostic and treatment centers of the national TB program.   This is a pilot project that has been launched in Ifanadiana district and whose applications could be extended to epidemiological surveillance, delivery of essential materials and participation in the management of epidemic emergencies such as plague.
About the Pasteur Institute of Madagascar
The Pasteur Institute of Madagascar is a private scientific non-profit and recognized public utility.   It is under the high patronage of the Ministry of Public Health and governed by the 1961 Convention which binds the Institute Pasteur in Paris and the Government of the Malagasy Republic.   IPM is a member of the Institute Pasteur International Network (RIIP) which brings together 33 institutes present on five continents.   IPM's mission is to contribute to the prevention and treatment of disease and economic development through research, training and public health activities.
About Stony Brook University
Stony Brook University in the United States and its Center ValBio research campus in Ranomafana conduct health research activities in Madagascar, support the activities of the National Tuberculosis Program and coordinate the implementation of the project.