Skip Navigation

Congratulations to the Class of 2022!
Department of Geosciences Convocation
May 20, 2022 at 1:30 PM
Earth and Space Sciences Building, First Floor Lobby
All are welcome.  No tickets required.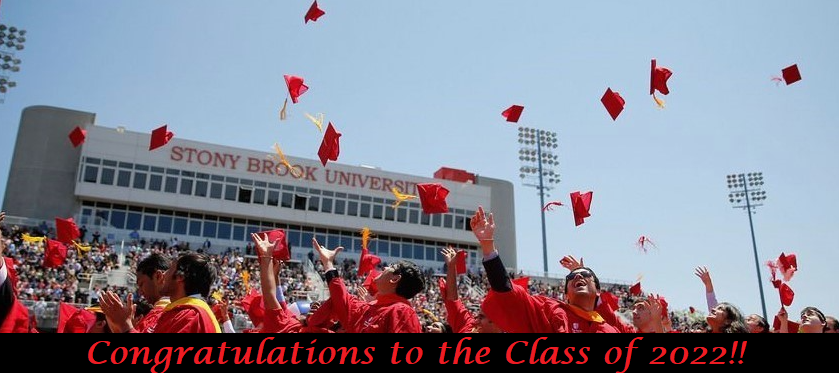 This year, we welcome Dr. Ashaki Rouff (PhD 2004) as our Convocation Speaker. 
Dr. Ashaki Rouff is an Environmental Geochemist studying
inorganic and organic contaminants in natural, human-impacted, and engineered systems with the goal of environmental preservation and sustainability. Research foci include phosphorus recovery from wastewater for sustainable use of nutrient resources, metals in urban soils, and sustainably-sourced sorbents for gas capture. She holds a PhD from Stony Brook University, NY and received postdoctoral training at the University of Illinois at Chicago, and the Paul Scherrer Institute, Switzerland. She was the recipient of a 2019 Fulbright Global Scholar Award, and a 2011 Career Enhancement Fellowship from The Institute for Citizens & Scholars. She is an Associate Professor in the Department of Earth and Environmental Sciences at Rutgers University, Newark.
*********************************************
University Commencement Information
can be found

  here