Skip Navigation

2021 Virtual Degree Conferral Celebration
Department of Geosciences Convocation
May 21, 2021 at 1:30 PM
via zoom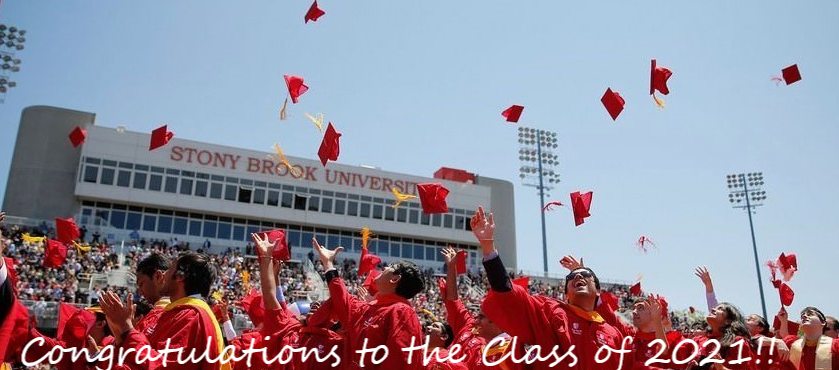 Program for Department Convocation will be posted here prior to the ceremony.
This year, we welcome Dr. Barbara Cohen (BS 1993) as our Convocation Speaker. 
Dr. Barbara Cohen is a planetary scientist at NASA Goddard Space Flight Center. Originally from Menands (near Albany) NY, Dr. Cohen earned her BS in Geology from the State University of New York at Stony Brook and her PhD in Planetary Science from the University of Arizona. Her main scientific interests are in geochronology and geochemistry of planetary samples from the Moon, Mars and asteroids. She is a Principal Investigator on multiple NASA research and space flight projects. She founded the Mid-Atlantic Noble Gas Research Laboratory (MNGRL), where her team is analyzing pristine samples from the Apollo 17 mission that have never been opened since their collection. She is a member of the teams operating the Mars rovers Spirit, Opportunity, Curiosity, and Perseverance. She leads the science team for Lunar Flashlight, a lunar cubesat mission that will be launched in 2021 as an SLS secondary payload, and is the Principal Investigator of the Peregrine Ion-Trap Mass Spectrometer, manifested aboard the Astrobotic Peregrine lander for a lunar surface mission in 2022. She has participated in the Antarctic Search for Meteorites (ANSMET) in four seasons, where she helped recovered more than a thousand pristine samples for the US collection. Asteroid 6816 Barbcohen is named for her.


*********************************************
University Commencement Information
can be found

here