Skip Navigation
2023 Honorees

Laurie Landeau, VMD, MBA and Robert J. Maze, PhD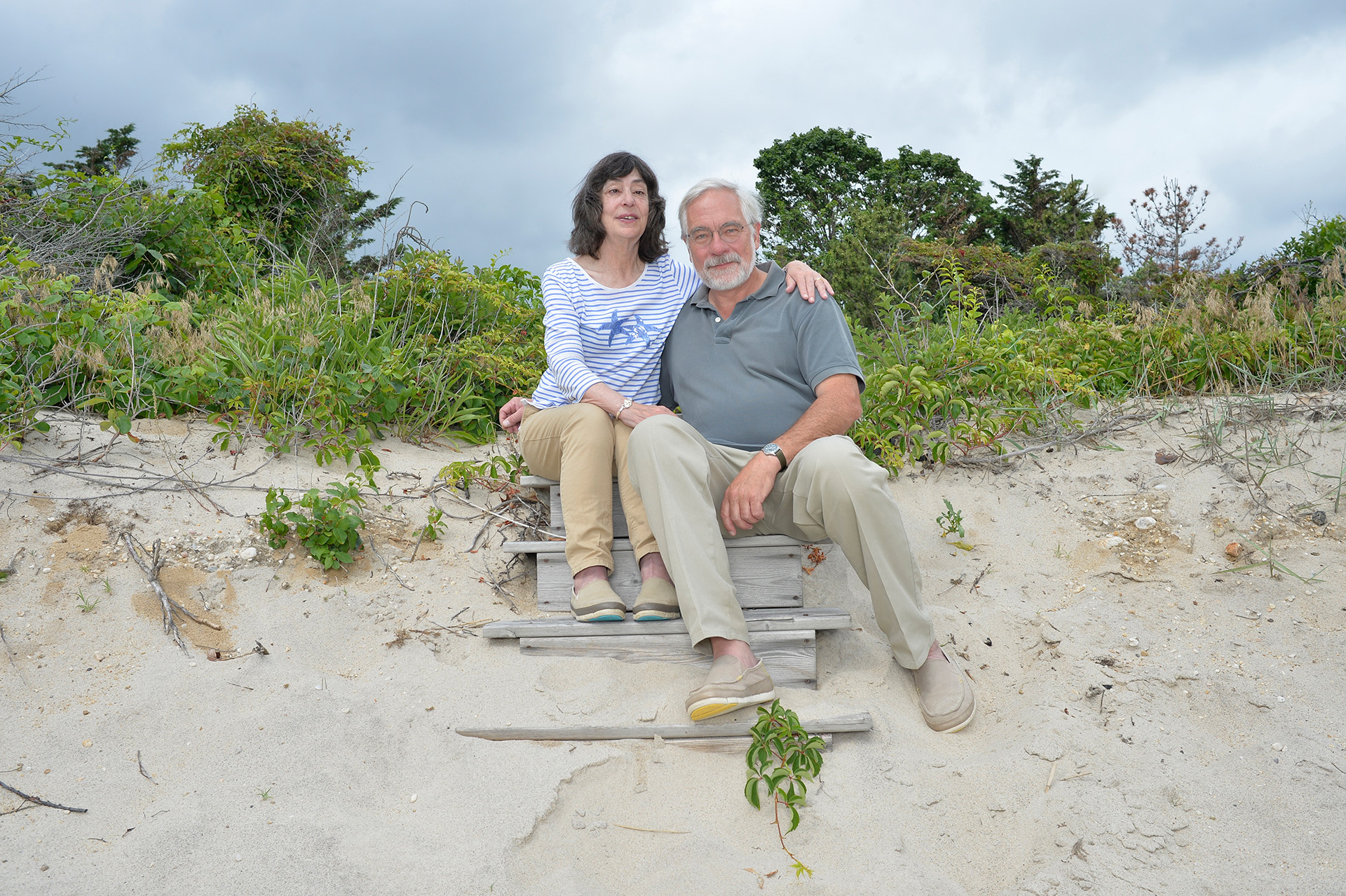 Laurie Landeau grew up on Long Island's North Shore, developing a love for the water and marine environments. After graduating from Princeton, she attended the University of Pennsylvania, where she became the first person in the United States to receive a combined MBA/veterinary degree. Seeking a way to apply her veterinary skills to contribute to the welfare of the inhabitants of the aquatic world, Landeau attended AQUAVET® ("A Program in Aquatic Animal Medicine" and the first of its kind in the world) in 1981, becoming the assistant director in 1988 and then associate director in 1993.
Bob Maze also grew up with a great interest in all things aquatic, so it was natural for him to study marine biology at Texas A&M, where he worked as a scuba diver to help put himself through school and co-founded the Galveston-based Texas Marine Mammal Stranding Network, which is still in operation. While an undergraduate, Maze began studying ctenophores, a phylum of invertebrate animals that live in marine waters worldwide, and the parasites that infect them. Maze then went on to earn a master's degree and a doctorate in parasitology from the University of Pennsylvania.
It was around this time that Landeau and Maze met, fittingly enough, at a research station in Maine, where Landeau was studying migratory bird patterns and Maze was involved in a harbor porpoise census. Their interests in marine science continued to converge as Maze became involved with AQUAVET® in 1994 and with their co-founding, in 1996, of Marinetics Inc., an oyster farm doing business as Choptank Oyster Company. Through Marinetics, Maze sought to apply his studies to a real-world problem: the decimation of East Coast oyster stocks because of parasitic infection. Marinetics is now the largest oyster farm on the eastern shore of Maryland, selling more than 1 million oysters a year from New England to the Middle Atlantic states.
Landeau is the president and director of the Laurie Landeau Foundation, LLC, and the Ralph Landau Foundation, both of which specialize in supporting science and technology. Maze serves on their boards with her. Landeau has also served on the boards of the University of Pennsylvania and its School of Veterinary Medicine; the Marine Biological Laboratory in Woods Hole, Massachusetts; the Long Island Museum (when it was the Museums at Stony Brook); and the American Farmland Trust. She is currently on the boards of the Cold Spring Harbor Laboratory; the Cold Spring Harbor Fish Hatchery; Roger Williams University in Bristol, Rhode Island; and the Science History Institute in Philadelphia.
However, as a couple, their most fulfilling positions are the leadership roles they hold at Stony Brook, where Maze is the chair of the School of Marine and Atmospheric Sciences (SoMAS) Dean's Council, and Landeau serves as vice chair of the Stony Brook Foundation Board of Trustees, a founding member of the Stony Brook University Women's Leadership Council and a member of SoMAS Dean's Council. Together their Stony Brook interests also extend to Centre ValBio and its community health team on the island nation of Madagascar.
Their deep and generous support of SoMAS includes funding for graduate students and faculty research projects that help elevate the school's position as a national and global leader in discovery and innovation. These programs include the Maze-Landeau Fellows Program, the Minghua Zhang Early Career Faculty Innovation Fund, the Dean's Fund for Success, the Shinnecock Bay Restoration Program and the Marinetics Endowed Professorship.