Skip Navigation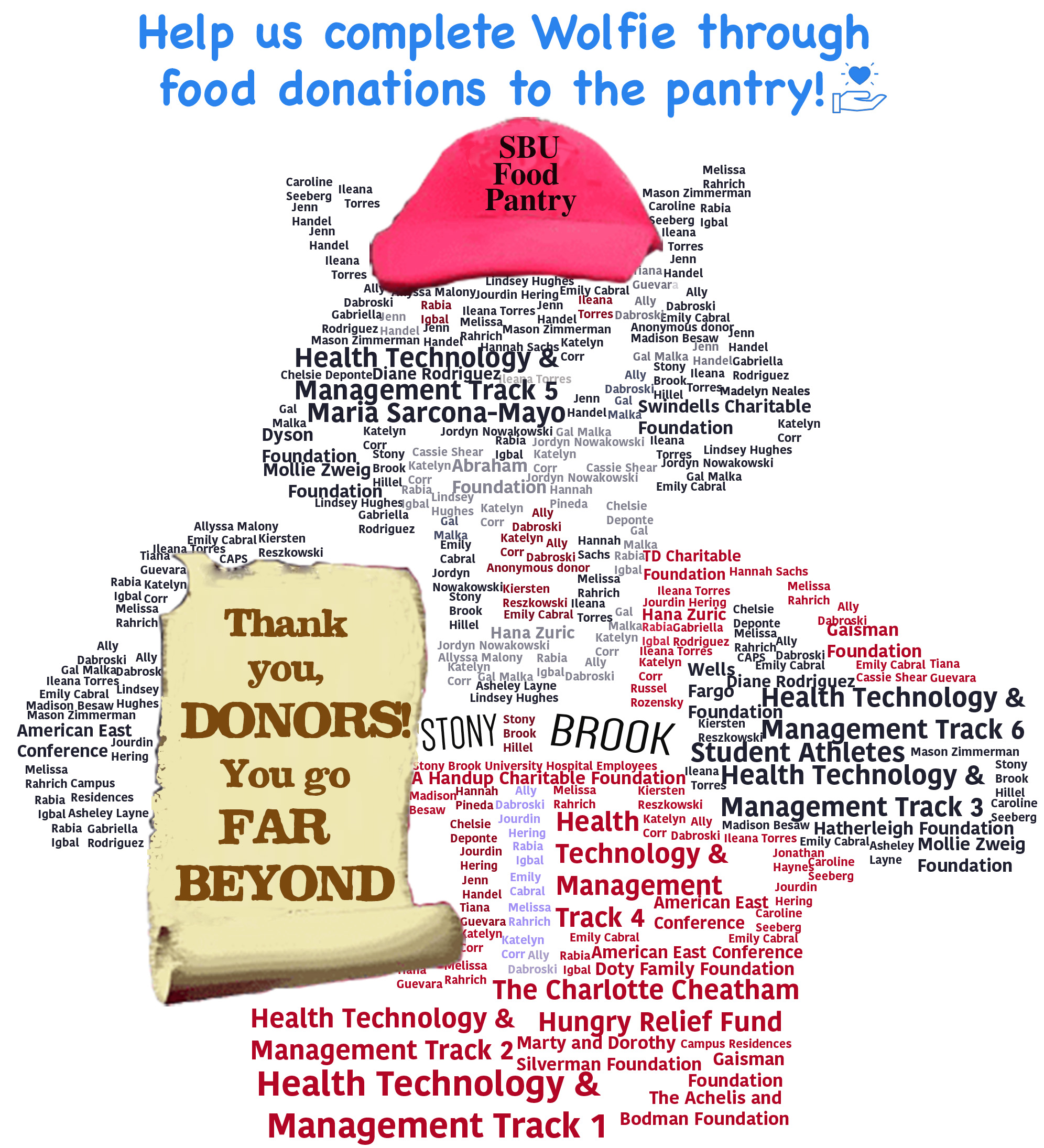 Fall 2017-Spring 2018
Created by: Youngseo Son, Ph.D. in Computer Science
( youngseo.son@stonybrook.edu)
Designed by: SeungJu Lee, MSW student class of  2019
Donations
Monetary Donations
The SBU Food Pantry is now able to accept monetary donations!
Please note that donations are not tax-deductible at this time.
Donations can be made by check, and should be made out to: " FSA SUNY AT STONY BROOK " FSA #853
Mail checks to either:
Donna Crapanzano
Stony Brook University School of Health Technology & Management Health Sciences Center, Level 2 Stony Brook, NY 11794-8200
Or to:
Richard Sigal
Stony Brook University Division of Campus Residences Roth Quad Office 600 Circle Road Stony Brook, NY 11790
Food Donations
  Preferred items:
At this point in time, the SBU Food Pantry can only accept non-perishable food donations. Based on student feedback, the SBU Food Pantry endeavors to offer the campus community healthy food options. When considering making your donation to the pantry, please keep in mind this list of preferred items:
Canned protein
Cereal (under 7 grams of sugar, at least 3 grams of fiber)
Dried fruit with no added sugar
Fruit canned in water or juice (not syrup)
Fruit preserves
Instant oatmeal
Low-sodium soups
Nuts
Peanut butter
Seeds/trail mixes
Unsweetened applesauce
Whole grain granola bars
Other healthful items that can be distributed to individuals
 Please contact us to discuss placing a large donation or organizing a food drive.