Skip Navigation
About Us
Eligibility
Anyone with a Stony Brook University ID card can utilize the pantry: students, staff, and faculty. Please bring your ID card with you to utilize the pantry services!
What to Expect
Pantry guests complete a brief intake form in order to receive food from the pantry. This form is NOT used to determine eligibility. The purpose of the form is to gather information so that we can best serve pantry guests.
Once the intake form is completed, pantry guests receive a bag of food. If you have a food allergy or a dietary restriction, please ask us about making a substitution for certain items you cannot eat.
---
Mission
The purpose of the SBU Food Pantry is to maintain a functioning food pantry to serve students of Stony Brook University and the Stony Brook University community that are at risk of food insecurity. The SBU Food Pantry's goal is to service as many people as possible to ensure that those in need of a reliable and stable food source have a place to go to combat food insecurity. The SBU Food Pantry will provide the most essential food items to assure that food insecure populations on campus are indeed benefiting from this resource.
Affiliated departments and student organizations
The SBU Food Pantry is a joint project of the Division of Campus Residences and the School of Health Technology and Management. The following Stony Brook organizations are partners of the SBU Food Pantry, and have made invaluable contributions towards the establishment and functioning of the pantry:
Community Service Club
Commuter Student Association                
Faculty Student Association
Graduate Student Organization
National Residence Hall Honorary
Non-Traditional Students/Adult Learners Association
Residence Hall Association
SBU Health and Nutrition Club
Student Health Services
Undergraduate Student Government
---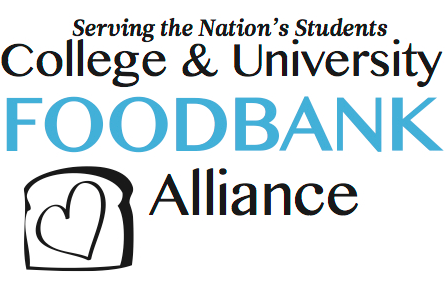 CUFBA
In June 2013, the SBU Food Pantry joined the College and University Food Bank Alliance (CUFBA). CUFBA is a professional organization consisting of campus-based programs focused on alleviating food insecurity, hunger, and poverty among college and university students in the United States. 
Types of food we supply:*
Canned beans
Canned chicken breast
Canned tuna
Cereal
Crackers
Dried Fruit
Fruit Preserves
Granola Bars
Nuts
Oatmeal
Pasta
Peanut butter
Rice
Sauce
Soup
*The food items we supply are subject to change.