Skip Navigation
How To Print Your Financial Aid Award Letter
1. Log into SOLAR.
2. Click on the Financial Aid link under Campus Financial Services.

3. Click on View & Accept/Decline FinAid.

4. Select the aid year you wish to view.
For this example, we will choose 2021, which will show aid for the Fall 2020 and Spring 2021 semesters.

5. You will be able to view your Award Summary. At the bottom of the page, click on Printer-Friendly Page.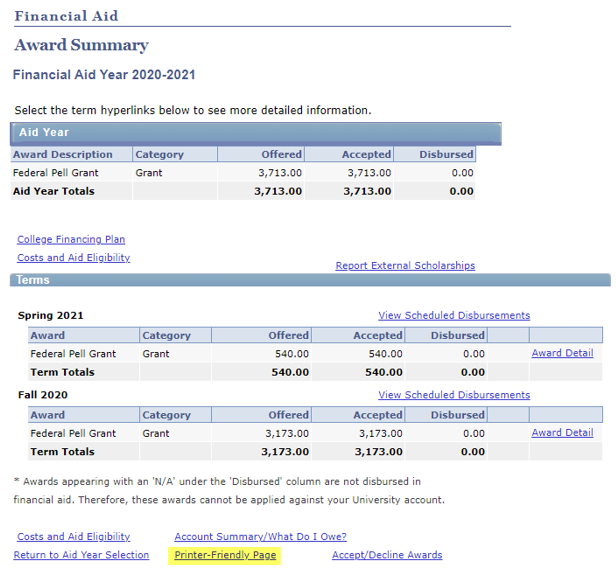 6. This will open your award letter as a PDF with Stony Brook's logo on the top of the page. You can share this document with outside agencies who may need to verify some of your awards in order to determine eligibility for their programs.