Skip Navigation
Vice President for Facilities & Services
DEAN TUFTS, P.E.
Vice President for Facilities and Services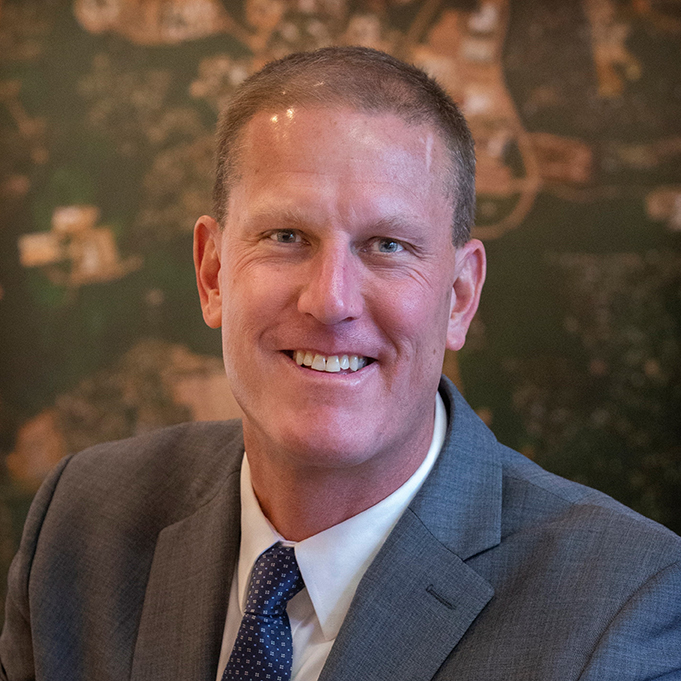 Dean Tufts was appointed Vice President for Facilities and Services in August 2019, and serves under the Senior Vice President for Finance and Administration as the University's senior Construction and Facilities Management officer. He also oversees Environmental Health & Safety, and Parking & Transportation.

Originally from Western Massachusetts, Tufts earned a Bachelor of Science degree in Mechanical Engineering from Cornell University and was commissioned in the United States Navy through the Naval Reserve Officer Training Corps (NROTC) program. He also holds a Master of Science degree in Civil Engineering from the University of California, Berkeley; a Master of Arts degree in National Security and Strategic Studies from the Naval War College; and an Advanced Management Certificate from the Fuqua School of Business at Duke University.

Tufts recently completed a 30-year Navy career as part of the Civil Engineer Corps, the Navy's facilities experts. He has a progressively complex background in facilities management, planning, design, construction, real estate, contracting, transportation, environmental, energy, safety, and sustainability programs. Leading large construction, engineering, utilities, and facility service organizations, he has had proven success across the globe partnering with in-house and contracted workforces including unionized tradesmen and major construction firms.

Over the course of his 15 different military assignments, Tufts served as the Navy's Facilities Operations Officer at both Pearl Harbor, Hawaii and Yokosuka, Japan; as the Navy's Deputy Director of Shore Readiness at the Pentagon; and as the Commanding Officer of Naval Facilities Engineering Command Hawaii at Pearl Harbor.