Skip Navigation
Louis Stokes Alliance for Minority Participation (LSAMP)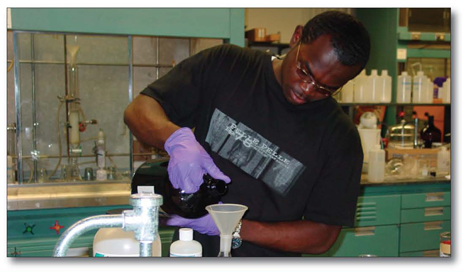 The Louis Stokes Alliance for Minority Participation (LSAMP) program at Stony Brook is part of SUNY LSAMP, a statewide alliance of the four university centers and smaller colleges within the geographical area of each university center. The SUNY LSAMP program was funded in 1996 and has been funded for three successive five-year cycles. The program is designed to increase the numbers of traditionally underrepresented minority students who pursue degrees in STEM majors and now has a further goal of encouraging LSAMP students to pursue graduate degrees. LSAMP does not support students who are intent on pursuing professional degrees such as an MD.
The core of the LSAMP program at Stony Brook is a four-year curriculum that is also an integral part of the CSTEP program. It offers a semester by semester program of courses and seminars to enhance students' academic, research and life skills.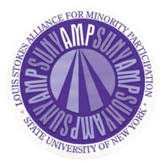 The SUNY LSAMP headquarters is located on the Stony Brook campus, and in 2006 SUNY LSAMP received NSF funding to undertake an alliance-wide research project designed to identify "best practices" and provide a national model for similarly designed programs. Areas of particular interest for the research project are gauging the effectiveness of tutoring and workshops, academic success courses, advising and mentoring, and the decision making process through which students decide to pursue graduate degrees.
See pages

spotlight interview
See pages

spotlight interview
Department of Technology & Society
Stony Brook, NY 11794-3600