Skip Navigation
Manuel London
Dean of the College of Business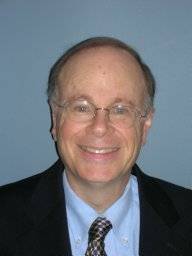 Ph.D., The Ohio State University
Manuel London, PhD, is dean of the College of Business and Distinguished Professor of Management at the State University of New York at Stony Brook on Long Island, where he has taught and been an administrator for the past 29 years. His PhD is in industrial–organizational psychology from The Ohio State University. Starting his career as a faculty member in the business school at the University of Illinois, Champaign–Urbana, he subsequently was a researcher and practitioner in the human resources department of AT&T for 12 years. In addition, he is a former Fulbright Scholar at the Copenhagen Business School.
Prof. London is the author of more than 100 articles in peer reviewed journals, 19 books and 11 edited volumes. His books include The Power of Feedback, Third Edition published in 2015, and Continuous Learning: Directions for Individual and Organization Development with Valerie Sessa published in 2006. He is the editor of The Oxford Handbook of Lifelong Learning (2011) and Performance Management: Putting Research into Practice (with James W. Smither, 2009), which won the Book of the Year Award from The Association for Human Resource Development.  He and Marilyn London co-authored, First-Time Leaders of Small Groups, published by Jossey-Bass in 2007. His most recent book is Learning Interventions for Consultants: Building the Talent that Drives Business, published in 2018 by the American Psychological Association.
As a practitioner and consultant, London has worked on program development in the areas of leader development, career motivation, performance appraisal, feedback, and team learning. 
Office: 305 Harriman Hall  
Phone:  631-632- 7159
Email:manuel.london@stonybrook.edu
https://www.stonybrook.edu/commcms/business/faculty-research/_faculty-directory/management/manuel-london.php