Skip Navigation
BENTE VIDEBAEK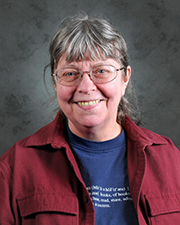 Lecturer
Early Modern Drama, Science Fiction, High Fantasy
Humanities 2088
Bente.Videbaek@stonybrook.edu 


Biography

Biography

I was born and educated in Denmark, where I obtained a degree in English language and literature in 1972, and one in Scandinavian literature and languages in 1978. Six months of rigorous student teaching completed by preparation to teach "gymnasium." The equivalent in America is high school in terms of student age, but not in content. Danes have ten years of mandatory schooling, but most young people continue their education in specialized fields. "Gymnasium" is meant as a preparation for university studies of usually six years or more, and the course content can be best likened to AP courses here.

While I was still a university student, I was offered an opportunity to teach "Højere Forberedelseseksamen," or HF, a then newly created alternative in my field, catering mainly to adults who wanted to piece together credits enough to be admitted to a university. As there was a teacher shortage at the time, I soon found myself teaching full time alongside my own studies.

I was given tenure in 1978/79, and continued in my teaching position until my husband, a physicist, was offered a wonderful research opportunity at Argonne National Laboratory in Chicago. I regretted leaving my school, for I truly loved teaching, but saw this move as an opportunity for further studies, and was accepted at Northwestern University in Evanston to study for the Ph.D.

While I was writing my dissertation, my husband was offered his present job at Brookhaven National Laboratory on Long Island. In May, 1990, we moved to Port Jefferson and have lived here ever since. We have two sons, who have thoroughly enjoyed their SBU experience in Engineering and Physics.

Publications

PUBLICATIONS

Publications—quite selected

My first and most substantial publication, The Stage Clown in Shakespeare's Theatre, is most affordable on questia.com—it's hard to come by comfortably in book form. I just feel like beating my own drum—this is one sweet review:

"Dr. Videbaek's book on the clown's role in Shakespeare is a highly original and illuminating account of the contributions of the plays of the resident comics in Shakespeare's company. The approach in this study is far from being narrowly literary or historical, but displays and excellent sense of theatre, and of the Elizabethan theatre in particular, treating Shakespeare's playwriting as a full performance art. The book is gratifyingly written, very much in the current mode of performance criticism. I know of no study of the Elizabethan clown that senses so sensitively and richly his function in performance on the stage."-J.L. Styan, Franklin Bliss Snyder Professor Emeritus of English Literature and Theatre, Northwestern University

I was co-founder and for a couple of years managing co-editor of an on-line journal, This Rough Magic . The journal is dedicated to teaching early modern texts, and chances are that, if you have a paper due on drama in that time frame, you will find something good here. I have an article on "To Be" (my man Hamlet and all) on this site.

The Wooden O is a journal now available on-line as well as in print. Again, I have an article on Love's Labour's Lost and Marlowe's Doctor Faustus in this publication, but it's an excellent go-to source for outside sources for Shakespeare's plays in particular. Browse! You might find something to your liking!

Works In Progress

Works In Progress

Currently I am working, very slowly, on a to-be on-line anthology of Early Modern drama. This will be rather a huge undertaking and will be centered on pedagogy. I have about thirty-five plays footnoted, most of them introduced, and most of them student tested. Chances are that if you and I will share EGL 362 together, you'll be my guinea pig and get a manuscript (not aptly named anymore, as no "manus"has been "scribing" on the page for years. . .) to hopefully enjoy, but also to critique constructively. Where would I be without my students? Many of these plays have been absent from the classroom for ages, and they do not deserve to be out in the cold! So much wonderfully inventive poisoning, violence, deviant sex, blood, and guts should not be ignored.

Courses I Teach Often

COURSES I TEACH OFTEN

EGL 204
Last taught Spring 2016

EGL 205
Last taught Fall 2014
This class introduces us to the very early English literature, Beowulf to Milton. I strive to give my students a sense of history and changing society as reflected in these very old, sometimes alien, but always wonderful texts. This is where my heart is.

EGL 301
Last taught Fall 2015
This is the writing intensive class, "EGL 204 on steroids," and I must confess that grading papers to help improve academic writing is something I enjoy very, very much. I have recently been teaching 301 through the medium of High Fantasy, but also through Early Modern, non-Shakespearean plays. The High Fantasy texts spark wonderful discussion most of the time, and it is a genre I find sadly undervalued. I enjoy the opportunity to share ideas with my students in this context.

EGL 362
Last taught Spring 2016
This class is a wonderful opportunity to explore Early Modern Drama, and we do avoid Shakespeare as much as we can—there is so much more out there for our enjoyment. If you don't know playwrights such as Webster, Middleton, and Ford, do come by and enjoy some wholesome violence, blood and guts, and deviant sexuality!

EGL 389
Last taught Fall 2015
Science Fiction, a DEC H! DEC H and literature—what's not to love? We share hard sci-fi texts, novels and short stories, look at the social implications they pose, and the fear of technology most often rampant in them. I try to get at least one, sometimes, when I am lucky, three, scientists to drop by and enlighten us, causing is EGL headaches, but letting us know we earned our DEC H!

High Fantasy Reading List

HIGH FANTASY READING LIST

I will try to give you an annotated bibliography of what I might teach in my High Fantasy class. And I'll try hard for "no spoilers"!

EGL 301, "High Fantasy"

Beowulf
This Old English "mini-epic" contains many of the elements that make their way into High Fantasy. We meet with various monsters, a near-perfect hero, and we also examine the hero's journey.

Sir Gawain and the Green Knight
Another "mini-epic," this time from the Middle English period. The personality of the hero is further explored, and the hero's journey is something quite different from what we expected. We also have encounters with the supernatural in surprising form.

The Fellowship of the Ring, J.R.R. Tolkien
I prefer this book to The Hobbit, as there is much more "meat on the bones." This is a story of, again, the development of the hero, in this case a very unlikely one, of the importance of friendship, and of protecting our world.

A Wizard of Earthsea, Ursula Le Guin
This is the coming-of-age story to beat them all. Our protagonist starts out as a not very likable youth, but through training and adversity he develops in wonderful directions. There is a wizard school here, but nothing close to Harry Potter's!

The Golden Compass, Philip Pullman
Pullman investigates science, religion, and the uncomfortable relationship between them through the character of intelligent and rebellious Lyra. Don't see the movie—it's horrible!

Neverwhere, Neil Gaiman
The book explores a world that flies under the radar in London's Underground. This world is quite dangerous, but also full of people much more "genuine" than those met on the surface. And it sports the two most wonderful villains you're ever likely to come across!

American Gods, Neil Gaiman
What happens to the gods when people bring their gods with them to America over hundreds of years, only to forget about them? How will these gods "survive" without organized worship? For of course they are not just going to lie down and die. Our hero, Shadow, begins his journey as just that, an unsubstantial man, happy to fly under the radar. He ends up quite differently, though.

Lord Foul's Bane, Stephen Donaldson
This book catches fire for some students, but not too many, to my great sorrow. It may be an "age-thing," but still, those who like the book end up writing wonderfully about it. Thomas Covent, our hero, contracts leprosy and becomes quite curmudgeonly and unlivable-with. Because of his affliction, he is transported to a wonderful, near-perfect world of health and beauty, where he is tasked with eliminating Lord Foul, who threatens the entire fabric of this world. We meet wonderful Giants and a race of horses and their keepers that will stay with me forever.

Sabriel, Garth Nix
Many of you probably came across The Abhorsen Trilogy earlier than you should. It's a good idea to read it again. Sabriel is trained to take over from her father, who is a strange and different kind of wizard, who can, among other things, raise the newly dead and ban those dead who haunt the world still—and there are many of them, and they're way cooler than our zombies. Sadly, the father disappears early, and Sabriel must step up to face armies of the dead. This book has two worlds separated by a great wall, one much like ours, where technology works and magic is denied, and another much older and more dangerous where magic works and technology falls apart.

The Hunger Games, Suzanne Collins
This book has so much to say about our contemporary society, and it explores the first person perspective wonderfully. It gives us a complicated protagonist in Katniss, whom it is a joy to follow as she develops and learns about herself and her fellow man.

Early Modern Drama Reading List

EARLY MODERN DRAMA READING LIST

I won't give you a list for Shakespeare. Most people will just tell you to read "all of it," so let me say the same thing. Here you will find fellow playwrights from the Early Modern period, who deserve to be read and seen performed. The Red Bull Theater in the City does a good job at presenting one or two of these plays a year. Try to get a group together and see one or attend a reading. This list is by no means exhaustive or chronological—bear with me.

Christopher Marlowe
Do meet Doctor Faustus, an early exploration of the overreacher and his fate as he sells his soul to the devil.

And The Jew of Malta is delightful too. This play makes us question religion and whether one makes people better than any other. And Barabas is a villain-protagonist for the ages. He is right up there with Richard the Third. Tragedy? Comedy? Who knows. But it's a worthwhile read.

Edward II, whom you may have met in Braveheart as the inept young prince, is here explored well and thoroughly as a character. This play works impressively with politics and what power, politics, and ambition can do to people. Edward's death is quite spectacular and unnecessarily cruel.

Beaumont and Fletcher
The Knight of the Burning Pestle explores the class system and makes fun of the up-and-coming middle class, who value money and what it can buy more than anything. The comedy is bawdy and full of loaded puns. I find myself chuckling as I read.

The Maid's Tragedy works with corrupted rule and women caught in the failing system. Evadne's development is interesting to say the least, and great revenge is achieved.

John Ford
'Tis Pity She's a Whore explores brother/sister incest. Strangely, students often start out finding this utterly "gross," but understand it at the end. Annabella, Ford's female protagonist, has several suitors, whom the audience very soon see are unfit for her. One is mentally deficient, another a brutal philanderer. Her only "real choice" is her brother Giovanni. Ford is clearly critical of the way women are socialized and married off.

The Chronicle History of Perkin Warbeck shows us the "return" of one of Richard III's victims, the younger "Tower Prince," an impostor, who challenges Henry VII's right to the throne. Perkin's development is moving and beautiful, and the language is impressive! This play deserves more than it has ever had!

Ford collaborated with several others on The Witch of Edmonton, a play that challenges beliefs in witchcraft and witches. Our witch is an old, stooped, marginalized widow, who is ill-treated and hence curses her fellow man. She is quickly found by a devil in dog form, who finally betrays her to the pyre. We are lucky enough to also have a comic subplot, or else this would have been too hard on the spectator or reader.

Thomas Middleton
This is one of my favorite playwrights ever. A Chaste Maid in Cheapside is a city comedy that shows us the up-and-coming middle class and its hilarious sides. We also have thwarted young love coming up triumphant.

The Changeling is a wonderfully twisted tragedy starring Beatrice Johanna, and exploring her development and how a young girl is not socialized to cope with villains. DeFlores (and yes, deflowering is in the works) is a remarkable and unsettling villain.

John Webster
The White Devil is not a student favorite—I have no idea why—but is a very rich play exploring gender roles, ambition, and the role of the church.

The Duchess of Malfi, on the other hand, is a wonderful read for all. It challenges the concept of the widow and explores the nature of mature love. The Duchess is a character you cannot help getting involved with, and the villain, Bosola, is one of the more interesting ones of his kind. To me, he is more complicated than and surpasses Shakespeare's Iago.

And don't forget Kyd's The Spanish Tragedy! It was in the Top 10 with Titus Andronicus for years!

I could go on for a very long time. For now, please email me if you need more plays to read.

Sci-Fi Reading List

SCI-FI READING LIST

Science Fiction hit academic mainstream some time ago, but is still in need of horn-tootin'. Here are some books I might use in my sci-fi class—which is a DEC H, soon to be one of the technology units, so come on down!

Starship Troopers, Heinlein
This book always has the "Wait. . . WHAT???!!!" effect on people. It challenges all our notions about the fabric of our society in very interesting ways. And it has cool space suits!

Dune, Frank Herbert
This is one sneaky book. Herbert went through 56—or was it maybe 58?—submissions before he was accepted, and now look what we've got! This, admittedly very long, novel explores palace intrigue, politics on a galactic level, and freedom fighting for ecology like no other. So much science, so well presented, and such huge sandworms. The only one up there with it is David Brin's Earth—even longer, but SOOOO good!

The Illustrated Man, Ray Bradbury
A short story collection with a common theme, this book explores what happens to us as human beings when we have technology do too much for us, as well as our aspirations to live on other planets—that often don't want us. The language is gloriously beautiful; more fiction than science. Also, do try The Martian Chronicles, the poetry of sci-fi.

I, Robot, Asimov
No, nothing like the movie at all—except, yes it is, somehow. This is another short story collection, this time looking at the "humanity" of robots and challenging us to explore the definition of "human." As robots develop—where do we end and they begin?

A Canticle for Liebowitz, Miller
This is easily the most moving sci-fi book I have ever read; it leaves me humbled and chastened. In three sections, Miller describes the development of humanity after a nuclear "flame deluge." We are collecting scraps of knowledge, scraps indeed, and we spend our lives—unless we are warring or political animals—in making head and/or tail of what we have left. And yes, history repeats itself in spectacular fashion.

Dragon's Egg, Forward
DEC H, here we come! This is the novel I usually have as much outside help for as I can, and I can always depend on my husband, a nuclear physicist, to come by and try to make sense of something for English people. We follow the development of the Cheela, an alien race the size of thinly sliced pencil erasers, from their plant origins (yes, plants!) to a stage where they surpass our development. And it all takes place on a neutron star!

Prey, Michael Crichton
Famed Jurassic Park author Crichton once again shares with us his utter terror of technology gone mad. This time it is nano-particles that set out to devour us! Here is also some nice social commentary. This is a fast and fun, but thought-provoking read.

The Time Machine by H.G. Wells
A fantastic Victorian science and social experiment. Rich and lovely—and short. Do try! And also try this The Island of Doctor Moreau.

There are so many more gems out there. No more for now, but don't hesitate to email me for further readings.

Danish Literature in Translation

DANISH LITERATURE IN TRANSLATION

I am a Danish Dane from Denmark, and though few of our works get translated, let me try you on a few, old and new. All of these I like. I hope you will too.

Niels Lhyne, I.P. Jacobsen
This is my all-time favorite bildungsroman. You suffer, you learn, you grow.

Smilla's Sense of Snow, Hoegh
Colonialism well and thoroughly and chasteningly explored. Some wonderful characters, and quite a twist at the end.

Seven Gothic Tales, Iisac Dienesen/Karen Blixen
A truly Gothic short story collection that will introduce you to Danish society around the turn of the 20th century. This one rocks!

The Exception, Christian Jungersen
An exploration of contemporary society, warts, many warts and all. And it has a truly sick twist at the end. Jungersen is young, so he cheats a bit, but there's hope for more to come.

Again, there are more. If you feel happy with one ore more of these, please let me know. I'll be happy to supply more.

Weird Books I Love

WEIRD BOOKS I LOVE

Gould's Book of Fish, Richard Flanagan
Flanagan is Tasmanian, very much so, and this book is one I have given to several TAs, with whom I have since had long discussions about what this book is about. I think I know. I have read it at least five times, but more discussions would still be wonderful—bring it on. It's a convict story, like so much Australian literature, but what a convict story, and what a ride!

Cloud Atlas, David Mitchell
Good going, Irishman, WOW! Like above, please read and come talk. This is another wild ride.

 

More to come. . .

Recipes

RECIPES

I think most of those who know me are aware that I love cooking. My focus and interest shifts often, back and forth—right now I'm on a New Mexico kick—and could my grandmothers see me now, they'd say, "You've come a long way, baby—and we don't like it!"—only in Danish.

So, to honor especially my maternal grandmother Emmy, who was a wiz of a cook and taught me to be unafraid, let me present you with a three-course Danish dinner, not meant for a party, but for the physically hardworking man and woman of my countryside childhood, maybe on a Friday night for family din-din. These recipes serve 4 cookbook people. In my experience, cookbook people are really small. My kind of Viking people need more!

Champignonsuppe (Mushroom soup) | Kærnemæelkssuppe (Buttermilk soup) | Øllebrød (Stale rye bread soup)
Frikadeller (Danish meatballs) | Æblekage (Apple dessert)

Champignonsuppe

1 pound of cleaned mushrooms, thinly sliced
2 tbsp butter
2 minced shallots
2 tbsp flour
5 cups chicken broth (we'd make our own; easier now)
Salt and pepper
⅓ cup heavy cream
¼ cup dry sherry or white wine

Melt the butter, medium heat, and sweat the shallots until they turn clear whitish, but not brown. Sprinkle the flour over them and stir until well combined. Add hot (as in HOT!) broth slowly while stirring constantly (a whisk is your friend). Add sliced mushrooms, salt, pepper, and the cream. Simmer gently without a lid for about 10 minutes, then add the wine and lemon juice. Serve with a slice of white bread.

Kærnemæelkssuppe

This is a starter. . . !

3 tbsp corn starch
1 quart buttermilk
1 egg
2-3 tbsp sugar
If desired, a bit of lemon peel

Stir a bit of buttermilk into the corn starch in a heavy saucepan. Add the milk and lemon peel. Gently, and whisking constantly, bring to a gentle boil. Temper the beaten egg with a bit of the milk mix, then add back to the hot milk, whisking diligently (if this separates and curdles, woe is we!). Add sugar. Serve hot. You can put canned pears or raisins in here, or sprinkle toasted almonds on top—it's still a questionable experience. Should you try this, please let me know how you did!

Øllebrød

This is a gourmet version, mostly to spare you gagging! This was the bane of my being! This too is a starter! OR—baleful thought—breakfast!

1½ pounds European rye bread (no whole grains in there, but as black as possible. Pumpernickel will do nicely!)
1 quart water
2 bottles of Guinness stout or other dark beer
½ cup sugar

Break the bread into smallish chunks and soak in water overnight. Bring the mix to a boil, stirring often, until the bread disintegrates, maybe adding more water, but this should be thick, though not burned. Puree the result. Add puree and beer back to the pot, and boil for 5 minutes. Add sugar. Serve hot with whipped cream on top.

Frikadeller

This has been a hit with each and every child I have tried it on! And adults too, but sometimes the opinion of the small child-creature says more.

1 pound of meatloaf mix (ideally half veal, half pork, but the mix does nicely)
⅓ cup flour
Scant cup milk (or broth, or sparkling water, though that's not what we did in my home!) Make sure the batter isn't too soft of the end product will not be manageable!
1 egg
2 tsp salt
¼ tsp pepper (to begin with, adjust if you try the recipe again)
2 tbsp so very minced onion
Margarine for frying (or a mix of butter and olive oil—sorry, Grandma!)

Whisk together everything but the meat, maybe hold back a bit of milk to maybe add later. Stir this mix into the meat slowly; the result should be malleable and firm, not soupy at all! Chill 15 minutes or so. Heat the chosen fat(s) in a skillet, and be generous about the fat(s), and coat a spoon with grease. Shape a frikadelle with the spoon, add to skillet, and coat again between frikadeller. When all the frikadeller are on the skillet, turn down the heat to medium low. Fry 4-5 minutes, turn and repeat the 4-5 minutes, turning up the heat as you turn the frikadeller to make sure they brown well. Serve with boiled small baby or fingerling potatoes and a brown gravy, sauce béarnaise—or just the pan drippings—a salad and pickles.

Infinite varieties are possible here (again, sorry, Grandma!). I sometimes use bread crumbs instead of flour; add herbs galore (Marjoram, I love you! Right now I have so much marjoram that the first 10 people to ask me for some will have a batch!) and garlic; serve with pasta and tomato sauce. The sky's the limit. There's even my mother's take—she added cloves and cardamom to the mix. It was delicious!

Æblekage

Step 1:
4 peeled, cored, sliced, tart apples (Granny Smith or Greening)
2 tbsp water
¼ tsp vanilla
Sugar to taste

Simmer apples and water until the apples are tender. Stir to smash and mash. Add sugar and vanilla to taste, or cheat and use purchased apple sauce.

Step 2:
2 cups coarse breadcrumbs (I use panko—sorry, Grandma, but you would have, had they been available to you!)
½ stick butter or margarine
3 tbsp sugar

Mix together breadcrumbs and sugar. Melt butter/margarine in a skillet, then toast the breadcrumb mixture at medium/medium low until browned and fragrant—not burned! Allow to cool.

Step 3:
Whip 1 cup of heavy cream and get some good strawberry jam out of the fridge!

Assembly, just before serving:
Layer apple compote and breadcrumb yummy, 3 layers of each, in a lovely bowl. Top with heavy cream, and dot with strawberry jam. Chow down! There are variations here, too. Email me if you're interested in hearing about them!