Skip Navigation
Undergraduate Alumni Profiles
Read more about some of our English alumni's careers in higher education, editing, finance, law and consumer technology in   Alumni Careers and Pathways .
JULIE PASSANANTE ELMAN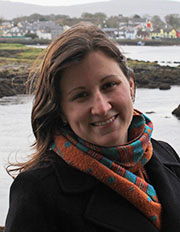 Class of '01
"The most crucial skills I acquired as an English major were critical thinking skills that have helped me to critique cultural representations and to evaluate the thoroughness of scholarly and political arguments. Literature, film, and television can certainly be entertaining, but narratives also form the worlds we live in and the social norms we live with. In our 24-hour news cycle world, I believe that knowing how to critically analyze how individuals and cultures are being represented and being able to evaluate the merits and faults of political and social arguments are fairly crucial skills."
DAVID GOLDMAN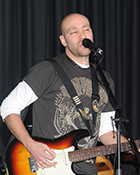 Class of '99
English Teacher Education Program
"In addition to helping me start my career as an English teacher, my degree in English from Stony Brook has played a large role in my development as an independent artist and musician. My study of literature, language, and poetry over the years is what enabled me to create an album of original music which is now available to the public. I'm truly thankful for the experience I gained at Stony Brook, as it has helped me to express myself as an artist."
DARLA GUTIERREZ
Class of '10
"Being able to write clearly, concisely, and argue points effectively has served me greatly since graduating, and not just when going through graduate school. I've found that good paper-writing practices have helped me become more proficient at communicating my ideas clearly and effectively both in written and verbal communication, which I do a lot of as a librarian. I could not have developed these skills so effectively if it were not for the English department and its dedicated faculty."
robert mundy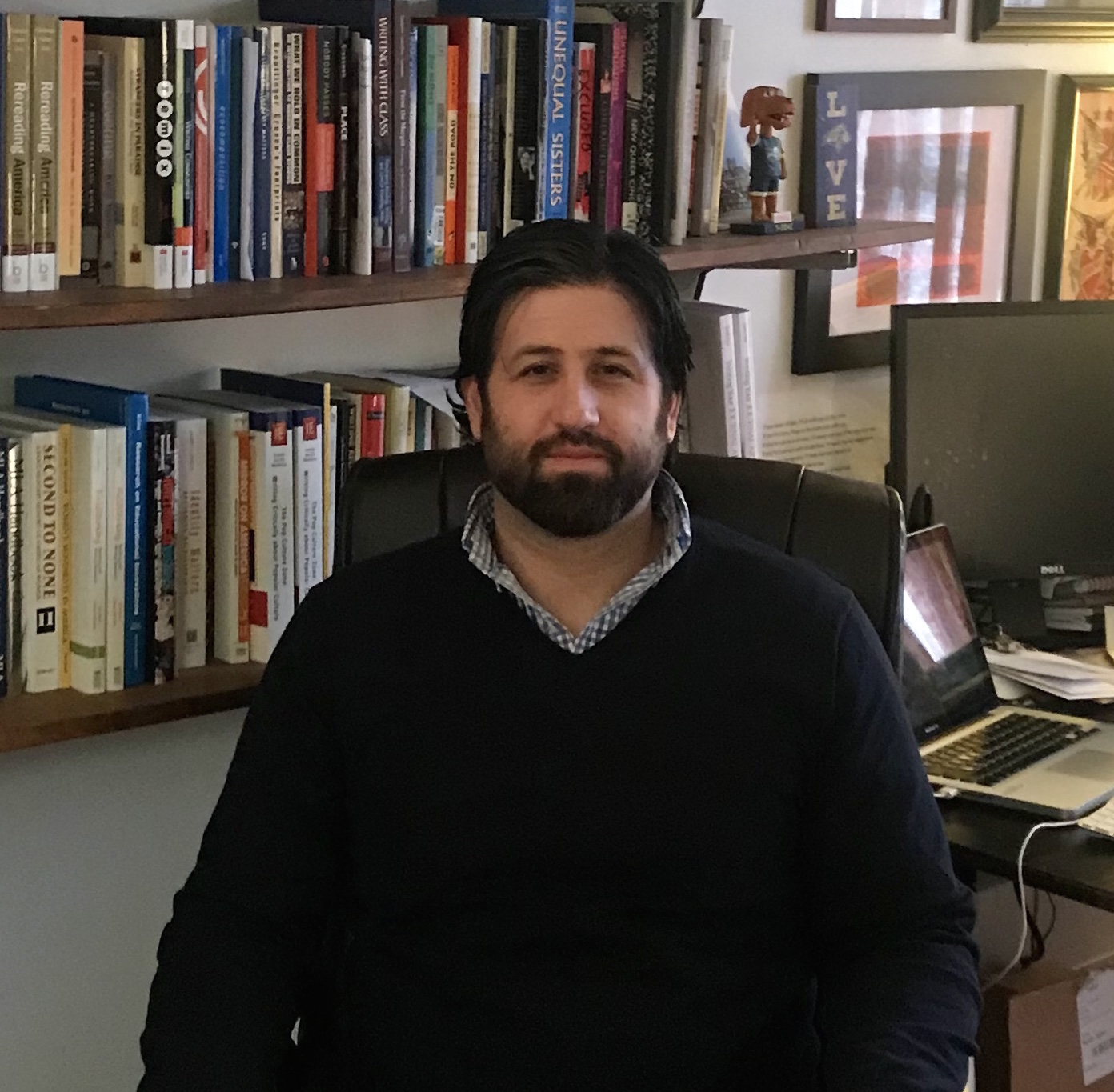 Dr. Robert Mundy - Assistant Professor, English – Pace University
"Stony Brook was the place I found myself and my voice as a teacher and writer. Building relationships with faculty members, I was for the first time turned on to theorists and philosophers like Michel Foucault, Pierre Bourdieu, and Louis Althusser, writers who continue to challenge me to this day and influence my own work. While the canon certainly played a large role in my education, Stony Brook's class offerings allowed me to see for the first time the expansiveness of writing and writing studies and all of its intersections in and with other academic disciplines. My recent coedited collection   Out in the Center: Public Controversies and Private Struggles  and forthcoming coauthored text   Gender, Sexuality, and the Cultural Politics of Men's Identity in the New Millennium: Literacies of Masculinity  both draw heavily on the conversations I began as a student at Stony Brook."
ERICA SMITH
Class of '07
"I always knew I wanted to go to law school, and my dad encouraged me to be an English major to improve my writing, argument, and analytical skills. My dad was spot on. Now, most of what I do as a lawyer is write long arguments (briefs or memos) similar to the English papers I used to write. My experience as an English major was invaluable."
JACOB STEBEL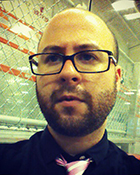 Class of '11
"The most important skill I learned from being an English major is how to find, develop and maintain my own voice while writing for a specific audience. This is an invaluable ability to have in your personal and professional lives. As you enter or advance in the workforce, you will likely need to learn how to harness all of your communication skills, creativity and other strengths in order to both complete tasks and work well with others. We've all had the experience as English majors of learning that some of our professors react to our writing styles differently than others. By learning to adapt, while staying true to who we are as individuals, we become versatile, dexterous assets to any organization lucky enough to have us."
KRISTIN VANBENSCHOTEN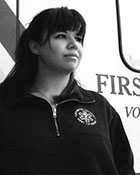 Class of '12
"As an English major I learned how to approach different life experiences by thinking outside of the box. As a volunteer First Responder for the Huntington Community First Aid Squad in Huntington, NY, I apply the skills I gained as an English major to my volunteer work. I'm currently seeking out my EMT-B certification, and have found that my time as an English major trained me to quickly learn and analyze large quantities of information that could be applied in any situation."
MIKE VIDAFAR
Class of '11
"The most important skill I learned from being an English major was how to apply my creativity. The "standard" skills we all learn -- analysis, interpretation, and argumentation -- are all invaluable in the real world; but what has helped me most in the real world is creativity. There was a certain time when my theses became creative outlets, and the innovative papers they fostered helped to fuel and encourage my creativity. In the real world, just like in the classroom, innovative problem solving and creative approaches are a major factor in distinguishing an ordinary adult from an extraordinary one."