Skip Navigation
Graduate Students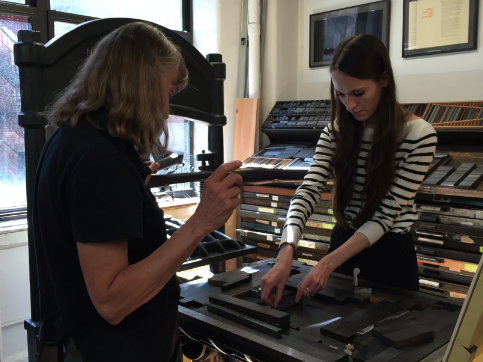 BENJAMIN BLICKLE
Benjamin Blickle received his BA in English from Northwestern University in 2005, his MA in the Humanities from New York University in 2008, and his MFA in Creative Writing (Fiction) from Arizona State University in 2011. His areas of interest include 20 th century British fiction, 20 th century American fiction, urban theory, and ecocriticism. He's from Akron, Ohio.
MEGHAN BUCKLEY
Meghan Buckley earned her BA from Binghamton University in English with concentrations in Rhetoric and Global Culture, and her MA from Purdue University in Literary Studies. Her research interests include 20th and 21st century American and British literature with a focus on postcolonial studies, critical race theory, and trauma theory/war literature. Her research explores how many postcolonial writers and theorists, especially those based in the Asian subcontinent and the Global South, utilize the frameworks of affect, memory, and place in their writings in order to speak to globalized legacies of terror and trauma from collective, individual, and environmental standpoints. She has most recently presented her research at gatherings of the American Literature Association (ALA), the Association for Asian American Studies (AAAS), and the Midwest Modern Language Association (MMLA). In the summer of 2016, she was a fellow at the Futures of American Studies Institute at Dartmouth College.
MEGAN BUTLER
Megan Butler was graduated from Vanderbilt University in 1989 with degrees in English and Math. After a 20-year career in commercial publishing, and extensive work in the non-profit sector for low income children and their families, she is pursuing a much-desired graduate degree. Her interests include the interplay of religion and literature and the shifts in literary movements. She is a yoga instructor with 300+ hours of training, and lives in Huntington with her husband and three children.
JULIA M. CLARKE
Julia Clarke is a Ph.D. candidate who earned her B.A. at the University of Florida in English and French. Her area of focus is nineteenth-century British literature, and her dissertation is on material culture in the Victorian novel. Her wider research interests include mass culture, thing theory, narrative theory, and film. At Stony Brook, she has enjoyed teaching fiction, film, Victorian literature, and poetry.
YONBOM BONNIE CHUNG
Yonbom Bonnie Chung has received her B.A.in International Studies & English literature and MA in English literature from Ewha Womans University (Seoul, South Korea). Her research interests revolve around postcolonial novels and Anglophone world literature, with a focus on phenomenology and affect, studies of the body and thing theory. She is mainly interested in the way in which literature responds to social problems, specifically, to the conflicts and crises that stem from globalisation.
LINNEA CONELLI
Linnea Conelli is currently a third year Ph.D. student in Stony Brook University's English Department. Her research is concentrated on Transatlantic Modernism, as well as gender and sexuality studies. She is particularly interested in the literature of the First World War. In 2014, Linnea received her Masters degree in British and American Literature from Hunter College. During her time at Hunter College, the English Department awarded Linnea with the Randolph and Eliza Guggenheimer Prize, Wendell Stacy Johnson Prize, and the Helen Gray Cone Fellowship (second prize). In addition to her literary studies, Linnea is an opera and musical theater enthusiast.
SARAH FISHER DAVIS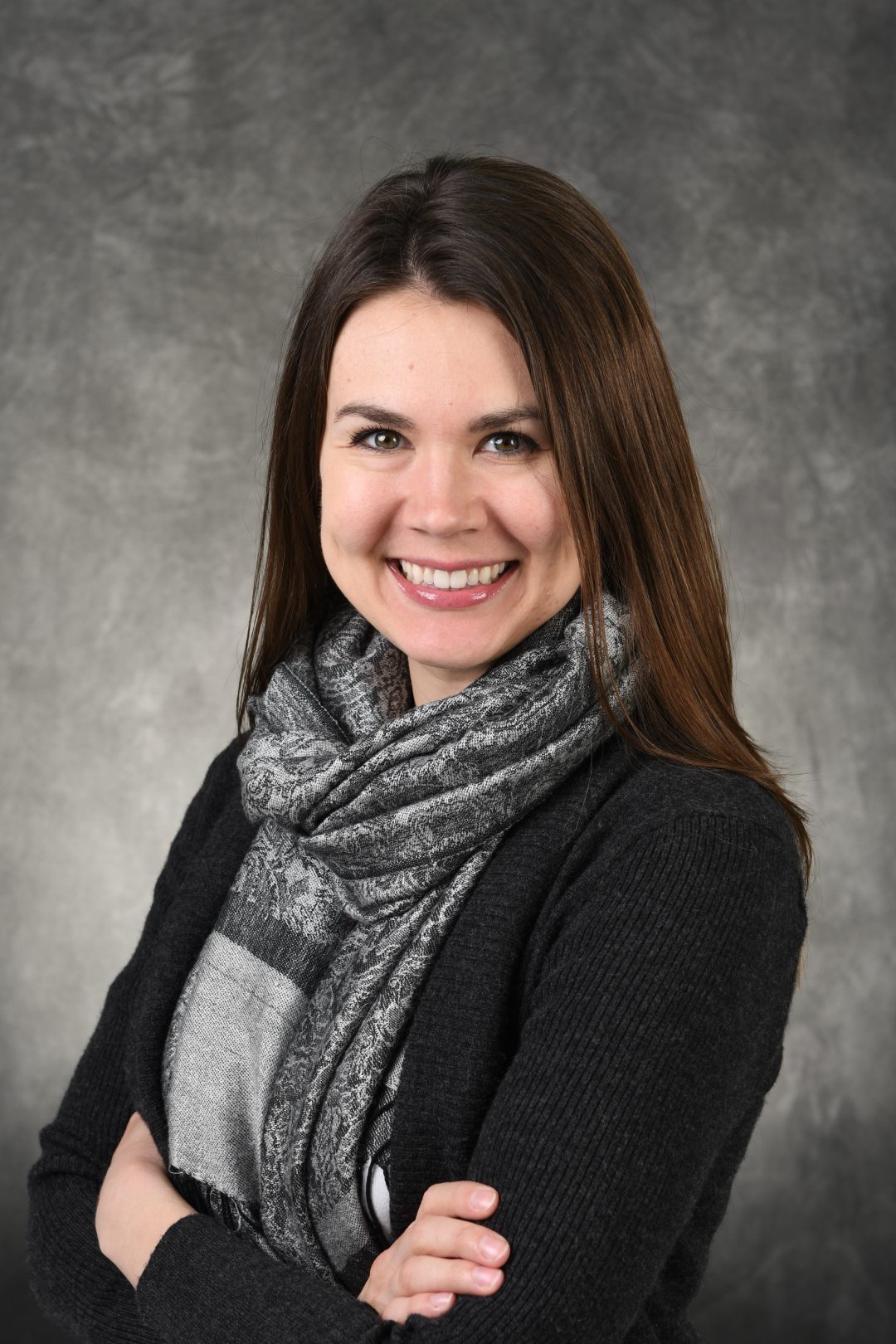 From Charlotte, North Carolina, Sarah Davis studies contemporary Global South and postcolonial literature in English, as well as film and graphic narratives. She focuses specifically on how gender and ecology relate to one another and to geopolitical issues within the so-called developing world. Pursuing graduate certificates in Women's, Gender, & Sexuality Studies and Teaching Writing, she enjoys learning and utilizing interdisciplinary approaches. Sarah earned her B.A. in History Education and English from Gardner-Webb University and her M.A. in English from UNC Charlotte. Before returning to education as a student, she taught high school English in a STEM academy and worked in advancement at her undergraduate alma mater.
LINDSAY DEWITT
Lindsay DeWitt holds a BA in English from The University of Texas at Austin and an MA in English from Penn State. She has worked as an editor for the Texas Legislative Council and as a lecturer at Seoul National University in South Korea and Akita International University in Japan. Her current research interests involve science and myth in 20th- and 21st-century American literature.
NATHANIEL DOHERTY
Nathaniel Doherty received his B.A. from Vassar College with a major in English, and his MA in American literature from University College Dublin (National University of Ireland). He is currently ABD in the Ph.D. program at SBU. His dissertation work is focused on how the cyborg and the trickster - two figurations popular in discussions of postmodernism - took shape in actual literary work. My project examines the degree to which literary artists (and filmmakers and comic book producers to a smaller extent) diverge from, enhance, and/or contradict the formulations of literary theory and philosophy in twentieth and twenty-first century culture.
CAITLIN R. DUFFY
Caitlin Duffy received her undergraduate degree from the Adelphi University Honors College and completed her MA in Educational Theatre at New York University. Before coming to Stony Brook, Caitlin taught at a NYC public high school in Flushing, Queens for three years. Her research interests include 18th and 19th century American literature, 19th century British literature, Gothic literature, history of science, and the digital humanities.
RACHEL DUSHKEWICH
Rachel Dushkewich is studying British literature of the long nineteenth century, spanning Romanticism through early Modernism with a feminist lens. Her favorite authors include Jane Austen, George Eliot, and especially Virginia Woolf. She grew up in Greenville, Rhode Island and obtained her undergraduate at Saint Anselm College in Manchester, N.H.
RYO HAGINO
M.A. English, Waseda University (Tokyo, Japan), 2011. Areas of interest: 19th-and 20th-Century American literature; American Realism, Naturalism and Modernism; Popular fiction; Marxism; Psychoanalysis; Gender & sexuality studies; Film theory; Jazz studies.
BRIAN HARTWIG
Brian Hartwig is a doctoral candidate studying Nineteenth- and Twentieth-Century American literature, culture, and drama. His current research considers how American prose writers during the Progressive Era employed dramatic conventions in order to advance social and political change. Before coming to Stony Brook, Brian earned an M. A. in American Studies from Columbia University (2014) and an M.A. in English from Long Island University—Post (2012), where he teaches in the First-Year Writing Program. He has twice presented his work on the playwright Edward Albee at the American Literature Association's annual conference and has spoken on the influence of popular culture on modernist drama at Stony Brook University's Graduate English Conference. In 2015, Brian participated in Stony Brook's "Memory in the Disciplines" Symposium, where he presented a paper titled, "Staging the Past: Tennessee Williams, Female Memory Narratives, and the Resurrection of Gay Male Power."
JESSICA HAUTSCH
Jessica Hautsch is a Ph.D. student. She earned her B.A. from Assumption College in 2009, her M.A. from Fordham University in 2011, and her M.A.T. from Stony Brook University in 2013. In 2017, she completed the Advanced Certificate in Teaching Writing at Stony Brook University. She has been teaching as an adjunct instructor at Suffolk County Community College and with Stony Brook University's Educational Opportunity Program. Her areas of interest include digital rhetoric, fan studies, pedagogy, pop culture and television studies, and Buffy the Vampire Slayer.
JON HEGGESTAD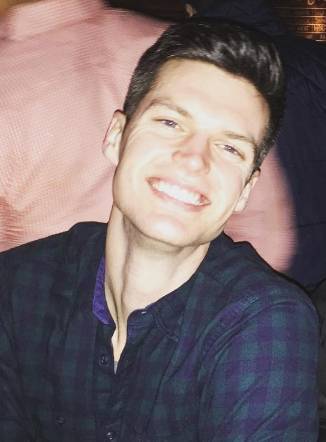 Jon Heggestad is interested in Victorian literature, queer theory and digital humanities. After receiving his undergraduate degree from Drake University in Des Moines, IA, he completed the MA in English: 1850 to the Present program at King's College London.
MIKE IMPRIXIS
Mike Imprixis earned his B.A. in English from Stony Brook University in 2002. He also holds an MBA in General Management (2008) and an M.S. in Adolescence Education (2012), both from Dowling College. Before Dowling's closing in 2016, he was in charge of tutoring services and tutored in writing. He also taught Developmental English and Freshman Seminar. Currently, he teaches English at Long Island Business Institute and tutors at the Writing Studio at Suffolk County Community College's Grant Campus. His focus while in the Masters program at Stony Brook will be on 20th Century American literature and methods of teaching writing. Finally, Mike is an aspiring fiction writer of both novels and short stories. His favorite authors are Raymond Carver and William Gibson, and his guilty pleasure is reading Lee Child's Jack Reacher novels and comic books. Mike has lived on Long Island his whole life.
DANIEL IRVING
Dan's research interests include narrative theory, cognitive literary studies, and contemporary fiction. He is particularly interested in the notion of reader participation in various sorts of experimental narrative. He has work on cognitive-oriented narrative theory published or forthcoming in CounterText, Frontiers of Narrative Studies, and Poetics Today. He previously studied at Queens College (CUNY) and Binghamton University (SUNY).
ADAM KATZ
Adam Katz grew up on Long Island and went to Columbia University as an undergrad, including one summer at the Centro de Lenguas Modernas in Granada, Spain. Scholarly interests include classical latin, rhetoric, humanism, epic poetry, and the Age of Exploration; the dissertation is tentatively entitled: "The Author as Character in Early Modern English Epic Poetry." Adam has had a book review published in the periodical Comitatus and has attended the School of Criticism and Theory at Cornell University, on scholarship. Adam currently earns his living as a private tutor.
HAYDEN KINDRAT
Ph.D. student in English Literature. B.A. in English and B.A. in History, University of Minnesota (Minneapolis, MN). Areas of interest include 19th- and 20th-Century American literature, popular and mass-market literature and publishing, science fiction, and queer literature and theory.
BERNARD KRUMM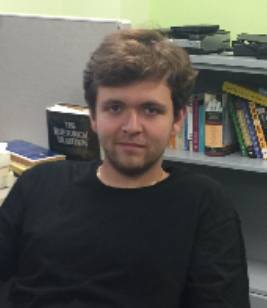 Bernard received both a B.A. and an M.A. in English at Hofstra University before coming to Stony Brook. His research interests include Early Modern Literature, particularly Shakespeare, Milton, the history of rhetoric and the political discourses of the 16th and 17th Centuries up to the Restoration.
SOHINI KUMAR
Sohini Kumar is a Ph.D. student in the English department at Stony Brook University. She earned her BA and MA in English at Jadavpur University, India. Having long had interests in storytelling via visual media (aka reading picture books!), her research focuses on the representation of conflict spaces around the world through graphic narratives (e.g. Munnu: A Boy From Kashmir, Palestine, Persepolis, etc). Considering current international issues of displacement, immigration, and assimilation, such works serve as a microcosm of our times. She chose graphic novels since apart from their pictorial form being more accessible to people outside the intelligentsia, they offer alternative narratives about conflict spaces, from vantage points not dictated by the existing power structures. They display openness to difference often missing from more normative models of discourse, which can repress marginalized voices. Her favorite form of procrastination is traipsing around New York with a camera..
SOPHIE CHRISTMAN LAVIN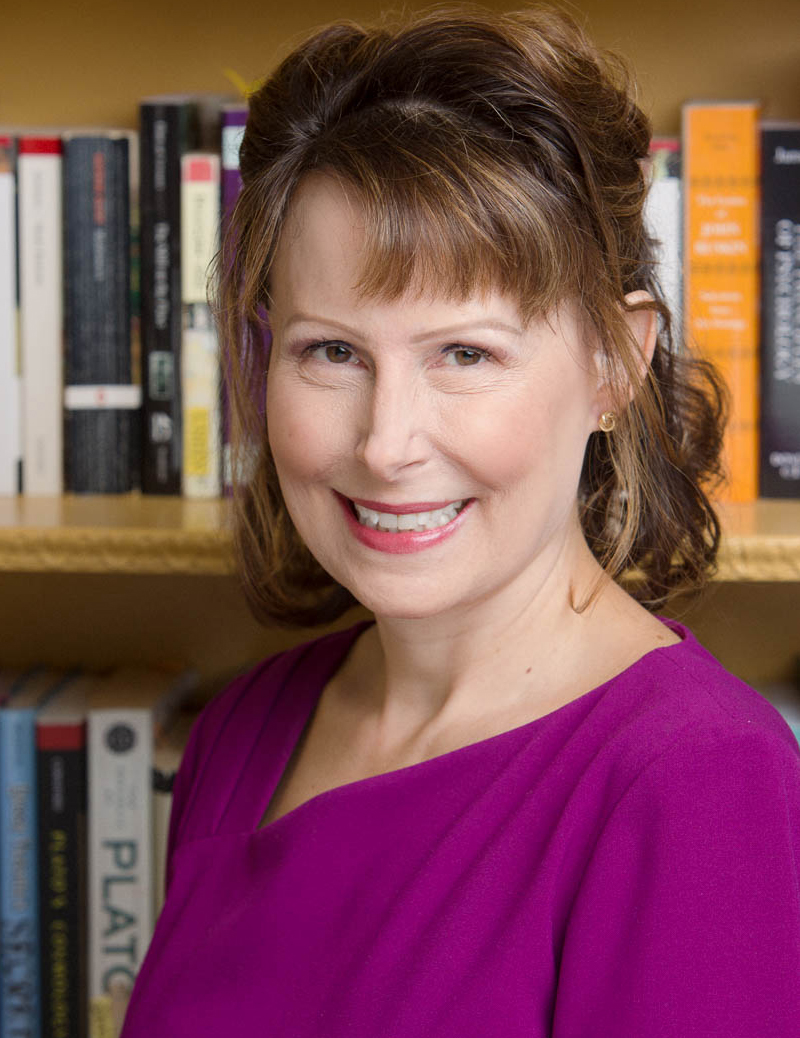 Sophie Christman Lavin is a Ph.D. candidate in English Literature at SUNY Stony Brook University and an Asst. Editor at the Cambridge journal Victorian Literature and Culture. In addition to her M.A. in Aesthetics and B.A. in Philosophy, she possesses two French language certificates from the Sorbonne. Her teaching and research areas include: nineteenth and twentieth-century British Literature, and environmental literary and film criticism. Her dissertation, "The Sustainable Citizen in Nineteenth Century Literature" is part of a two-book project that argues for the notion of sustainable citizenship as an area of critical inquiry. Her recent publications include "Bustin' Bonaparte: A Post-Apartheid Adaptation of Olive Schreiner's The Story of an African Farm" in the Oxford journal Adaptation, and the co-authored "The Climate of Ecocinema" in the Oxford Encyclopedia of Communication. She is an Open SUNY Fellow in the Center for Excellence in Online Teaching, and won the 2017 Society for Cinema and Media Studies' second place Student Writing Award.
DANIEL D. LEE
Daniel Lee is a Ph.D. candidate working in early modern literature and science. His dissertation explores the semantic and discursive relationships between literary experience and scientific experiment in early modernity, and how seventeenth-century English poetry and natural philosophy inflect, reflect, and deflect each other in the works of Francis Bacon, John Donne, Thomas Browne, and John Milton. Related interests include the history of science and technology, political theology, and rhetoric. He received his BA in English from Dartmouth College.
JOELLE MANN
Joelle Mann is currently a Ph.D. student studying 20th and 21st century American literature with a focus on American modernism and 20th century poetics. Joelle has earned the Cultural Studies Advanced Certificate at Stony Brook, and her work is featured in Critique: Studies in Contemporary Fiction. At the heart of her research, Joelle is committed to the digital and public humanities. Before studying at Stony Brook, Joelle taught high school English at Amherst High School in Amherst, New York. Joelle has a B.A. in English from SUNY Buffalo, an M.S. in Education from Canisius College, and an M.A. in English from SUNY College at Buffalo.
HASEENA MILEA
PhD student. BA in English, 2003, Stony Brook University. Writing instructor, 2007-2008; Writing Center Assistant Director, 2008-2009, English instructor, 2009-2010. Interests in British Romanticism and creative writing.
MATTHEW MOSHER
Matthew Mosher has an M.A. in English and American Literature from New York University and an M.F.A. in Creative Writing from Emerson College. His research interests are in twentieth-century American literature and cultural studies. He is currently at work on his dissertation, which focuses on reclusive figures in twentieth-century American fiction.
STEPHEN JAMES PALLAS
Stephen is a Ph.D. student in the English department. His research interests focus on British Romanticism, ecocriticsm, and neoliberal global politics and biopoitics. He is completing his Graduate Certificate in Composition and Rhetoric, and he also teaches rhetoric and composition at Suffolk County Community College in Brentwood.
CATERINA REED
Caterina Reed completed her BA in Comparative Literature at Stony Brook and is currently pursuing her MA and graduate certificate in Teaching Writing. After completing her BA, she started working as an advisor in the Stony Brook Career Center, where she continues to work full-time. Her areas of interest include: Classical and Medieval texts, Victorian Gothic fiction, film and adaptation theory, gender and sexuality studies, and popular culture. For her MA thesis, she will be focusing on the politicization and roboticization of female bodies within contemporary dystopian and speculative fiction.
ANDREW RIMBY
Andrew Rimby is a Ph.D. Candidate and Instructor in the English department at Stony Brook University. He researches nineteenth-century American and Victorian literature from a queer trans-Atlantic perspective. His dissertation examines the resurgence of the myth of Narcissus in mid to late-nineteenth-century American and Victorian texts that rely on the myth to establish homoerotic male desire. This past summer, he was a seminar participant in International Whitman Week in Creteil, France. Currently, he is helping to organize events at Stony Brook University for Whitman's bicentennial, in 2019. At Stony Brook, he participated in a panel on increasing gender inclusive bathrooms on campus at the #HeforShe conference (2016). He also presented at "The Coming of Age of LGBTQ Studies" conference (2015) on The City and the Pillar.
MATTHEW ROBERTS 
Matthew Roberts received his BA in English from Binghamton University in 2017. His areas of interest include science fiction and gothic literature. 
DAVID RODRIGUEZ
David specializes in American literature and studies narrative theory, ecocriticism, and phenomenology. His dissertation, "Spaces of Indeterminacy," looks at instances of aerial description as a keystone to the environmental imagination in the 20th-century American novel. He has a forthcoming article in a special issue of Frontiers of Narrative Studies on "geographical narratology." He has studied at the Project Narrative Summer Institute at Ohio State as well as the Summer Institute for Narrative Study at Aarhus University. Visit his personal website
SARA SANTOS

Sara Santos received her undergraduate and MA degrees from the University of Lisbon. Her work focuses on posthumanism, biopolitics and ecocriticism in late 20th century and contemporary literature. In particular, her research examines the boundaries between human and nonhuman bodies, and the way in which contemporary narratives work to redefine the concept of the human through the intertwining of capital, technology and environment. She has most recently presented her work at the Midwest Modern Language Association (MMLA), Northeast MLA (NeMLA) and American Literature Association (ALA). Sara also studies rhetoric and composition, holding a graduate certificate in Teaching Writing, and teaches composition courses with SBU's Program in Writing and Rhetoric. Follow her on Humanities Commons and Twitter.
NICOLE SAVAGE
Nicole Savage was born and raised in Cincinnati, Ohio. She received her B.A. in English and Spanish from Wittenberg University, and her MA in English and Comparative Literature from the University of Cincinnati. Nicole's primary interests are British and American nineteenth century/Victorian fiction, particularly Gothic and sensation fiction. Her dissertation will consider these works in relation to nineteenth-century brain science.
KARLIANNE SERI
Karlianne Seri is from Monroe, Connecticut and completed her B.S. in English from Towson University in Maryland. Her research interests include late 19th and early 20th-century American literature and culture. She is also completing the graduate certificate in Writing and Rhetoric.
ARSEVI SEYRAN
Arsevi Seyran is a Ph.D. candidate with particular interests in poetry, poetics, and Romanticism, who is presently writing a dissertation on John Keats and Elizabeth Bishop. Prior to enrolling at Stony Brook she completed an MFA in Creative Writing at the University of Oregon and taught at Bogazici University in Istanbul.
PAUL SHAW
Paul Shaw has been a high school teacher of English since 1997, and has been an adjunct at SUNY Old Westbury since 2000, where he has taught American literature, environmental literature, writing and composition, and the short story. His areas of interest include 19th and 20th century American literature, Gothic literature, naturalism, and environmental literature.
RYAN STEARS
Ryan Stears is a graduate student in the M.A. Program. He graduated from Stony Brook University with a BA in English (cum laude and with departmental honors) in May 2016. His undergraduate honors thesis, entitled"Reconstructing a Nation Divided: Whitman's Civil War Poetry," explores the impact the Civil War and Reconstruction has on Whitman's poetry. His area of interest is in early American literature up to 19th Century American literature. He is especially interested in Walt Whitman's poetry and prose. He will be attending the International Whitman Week Seminar and Symposium in Paris for a week in June 2017, where he will also be presenting a conference paper. He will, once again, be focusing on Whitman's poetry and prose for his M.A. thesis. After he completes his M.A. in December 2017, he will be continuing his studies in a PhD program.
ANNE SUMMERS
Anne Summers holds a BA in English from Barnard College, Columbia University and a Graduate Certificate in Women's and Gender Studies from Stony Brook. She is currently at work on her dissertation, which examines links between visual perception and queer sexuality in Victorian literature. Her research interests include transatlantic nineteenth-century novels, material culture, gender and sexuality studies, and the relationship between vision and literature. She has taught Intro to Fiction and World Literature: Modern and Contemporary at Stony Brook.
J. CAITY SWANSON
A third year Ph.D. student, J. Caity Swanson situates 20th Century and contemporary US literature within the nation's role as a colonial power. It is within this framework that she considers the significance of literary representation in the face of the overwhelming challenges posed by climate change and US militarism, paying special attention to the treatment of race and gender. Caity is currently working towards the Cultural Analysis and Theory certificate and is a participant in the the Environmental Humanities Faculty Development Seminar. In addition to her academic work, she is an active member of the SUNY TA/GA Union, CWA Local 1104 GSEU and the Graduate English Society. She earned her bachelor's degree at St. Johns College in Annapolis, MD.
ALLISON TYNDALL
Allison Tyndall a Ph.D. candidate currently writing her dissertation, tentatively titled, "Playing History: Common People and the Common Good in Early Modern Drama." In this project, she explores invented scenes of commoner dignity alongside familiar aristocratic figures in the chronicle histories of playwrights such as Shakespeare and Heywood. Allison was a 2015-16 Public Humanities Fellow through Humanities Institute Stony Brook and Humanities New York. She has presented work at the Shakespeare Association of America, Sixteenth Century Society Conference, the Northeast Conference on British Studies (NECBS), and the annual Early Modern Studies Conference in Reading, UK. She has also participated in an NEH Institute at Folger Shakespeare Library in Washington, D.C. Allison came to Stony Brook after teaching part-time at both DePaul and Loyola University Chicago and a career in service learning in Chicago and Ohio. She has an MA from DePaul University and a BA from the University of Toledo.
ROBERT WEITZER
Robert Weitzer studies the theory of the novel in the context of Enlightenment and Marxist historical teleologies of freedom found in or following from Kant's conception of the aesthetic. He is particularly interested in how political ideologies of identity and social justice that reject the historical teleology of freedom and devalue the aesthetic have influenced literary production and criticism in the United States during the twentieth century. He is currently working on the novels of Philip Roth.
TIMOTHY WILCOX
Timothy Wilcox specializes in British Romanticism and digital era literature, which he brings together in his dissertation, tentatively titled "Electronic Literature in the Romantic Tradition." His research interests include subjectivity and imagination, building on studies in phenomenology and aesthetics. In working on his PhD, he has completed a Graduate Certificate in Art and Philosophy at Stony Brook University.
SCOTT ZUKOWSKI
Scott is a doctoral candidate specializing in early American literature. His dissertation analyzes shifting notions of (Anglo-)American community and identity in the mid-Atlantic region between 1730 and 1830, specifically through the lens of ephemeral literature, such as the poetry found in newspapers, pamphlets, and broadsides. Scott's approaches to teaching and research build on his digitally-oriented and interdisciplinary background, which includes a certificate in teaching composition and rhetoric from Stony Brook University and a certificate in archiving and digital humanities from Tulane University. An avid public humanist, his academic presence, whether in the classroom or the archive, is marked by a turn toward the public, the local, and the lived importance of literary and historical investigation. He is experienced in GIS and has built digital maps for various projects, including a local non-profit's application to the NY and National Registers of Historic Places. Scott teaches 100, 200, and 300 level courses at Stony Brook (including online courses), and he has served as president, treasurer, and senator of the Graduate English Society, as well as director and second vice president of the Nassau Community College Alumni Association. Visit his personal website at scottzukowski.com.