Skip Navigation
Graduate Alumni Profiles
KATIE AMELLA, BA, 2001; MA, 2003
Graduate and Undergraduate Program Coordinator, Department of Philosophy, Stony Brook University
"As an English major, I spent years carefully reading, studying, and writing about other people's writing. That immersion in literature strengthened my writing and editing skills, and those skills have helped me to land jobs out in the "real world" on more than one occasion. My first full-time job after grad school was working as an Editorial Assistant for a biology journal – a job that I enjoyed, despite the inevitable culture shock I suffered upon realizing that spending one's days reading manuscripts about genetics and bat flight mechanisms is a vastly different experience from reading Shakespeare and Irish poetry! Even in my current job as an administrator with the Philosophy Department here on campus, my writing and editing skills are put to good use every day, whether I'm writing letters for students or composing reports for my supervisors."
benjamin blickle, PHD, 2019
Dissertation: Ruined Landscapes in Transatlantic Modernism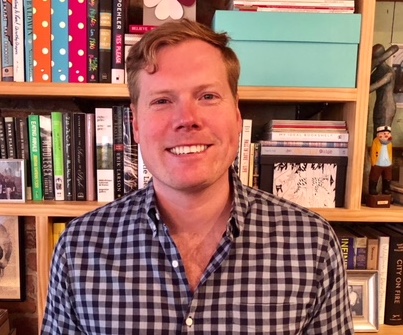 Adjunct Faculty
Benjamin Blickle was born in Akron, Ohio and currently lives in Brooklyn, New York with his wife Carrie and their son Axel.

View CV
MICHAEL BOECHERER, PHD, 2007
Dissertation: Staging the Supernatural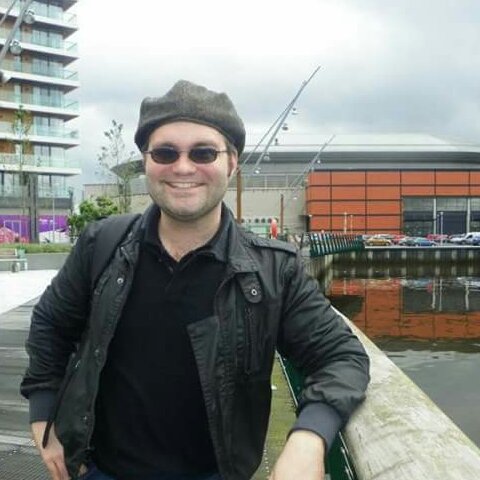 Chair of Humanities, Professor of English, Suffolk County Community College, Riverhead
Michael Boecherer is an Associate Professor of English at Suffolk County Community College (Riverhead). He has served his campus as Honors Coordinator (2012-2013), and is currently Chair of the Humanities Department (2013-present). He received his M.A. in English Literature from the University of Connecticut (2002) and his Ph.D. from the State University of New York - Stony Brook (2007), specializing in Renaissance Literature, Shakespeare, and early modern religion and superstition. Prof. Boecherer has published and given numerous papers on the original staging techniques associated with Shakespeare's theater. He interned at Globe Research (London), subsequently earned an NEH grant to study original staging practices at both Shakespeare's Globe Theatre (London) and Blackfriar's Playhouse (Staunton, Virginia), and currently serves as Editor-in-Chief and webmaster for the online journal This Rough Magic (www.thisroughmagic.org). Prof. Boecherer regularly teaches courses in developmental writing, composition, technical writing, introduction to literature, logic, mythology, Shakespeare, and British Literature (early and modern). He is a 2019 recipient of the SUNY Chancellor's Award for Excellence in Teaching. 
EMMA BRINKMEYER, PHD, 2016
Dissertation Title: Retellings and Counterfactual Narratives: The Possibilities of Twentieth- and Twenty-First-Century British Literature
Lecturer, Department of English, California Polytechnic State University
Emma Brinkmeyer is a Lecturer in the Department of English at California Polytechnic State University. She teaches courses in composition and modern and contemporary British literature. She holds a B.A. from Boston University (English and Art History) and an MA (English) from New York University.


meghan BUckley, phd, 2021
Dissertation Title: Warscapes: Mapping the American War in Iraq through Literature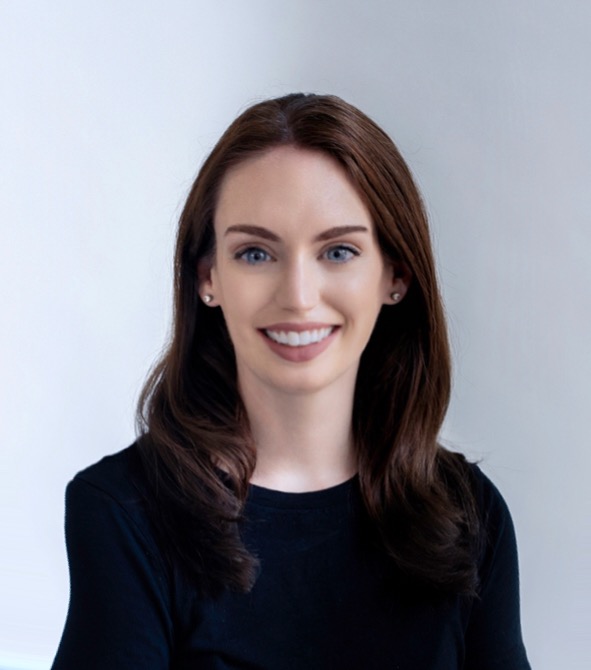 Director of Summer and Intersession Programs at Adelphi University
Meghan Buckley earned her PhD in English from Stony Brook in May 2021. As a graduate student, Meghan was a fellow at the Futures of American Studies Institute at Dartmouth College (2016), a recipient of the Herbert and Mildred Weisinger Fellowship (2020), a winner of the President's Award to Distinguished Doctoral Students (2021), and the winner of the English Department's Charles Davis Award for Best Dissertation (2021). While at Stony Brook, she was heavily invested in the public humanities and experiential learning initiatives. In academic year 2019-2020, she was awarded a public humanities fellowship from Humanities New York to fund her proposed project "Combat Silence." Inspired by her dissertation research on contemporary veteran writing, Combat Silence was dedicated to uncovering and spreading the stories of American female veterans, in partnership with the Herstory Writers Workshop of Long Island. An article about this endeavor was recently published in The Journal of Veterans Studies in their special issue on "Women and the Iraq War," of which she was a co-editor.

Currently, Meghan works for the Provost's Office at Adelphi University as the Director of Summer and Intersession Programs. In this role, she oversees Adelphi's Summer Pre-College Program for high school students, as well as all academic for-credit and certificate coursework that Adelphi offers outside of the regular fall and spring semesters. She also volunteers on Adelphi's Veteran Task Force, which is committed to improving the academic and social experiences of student veterans at Adelphi.
cAroline BUrke, MA, 2019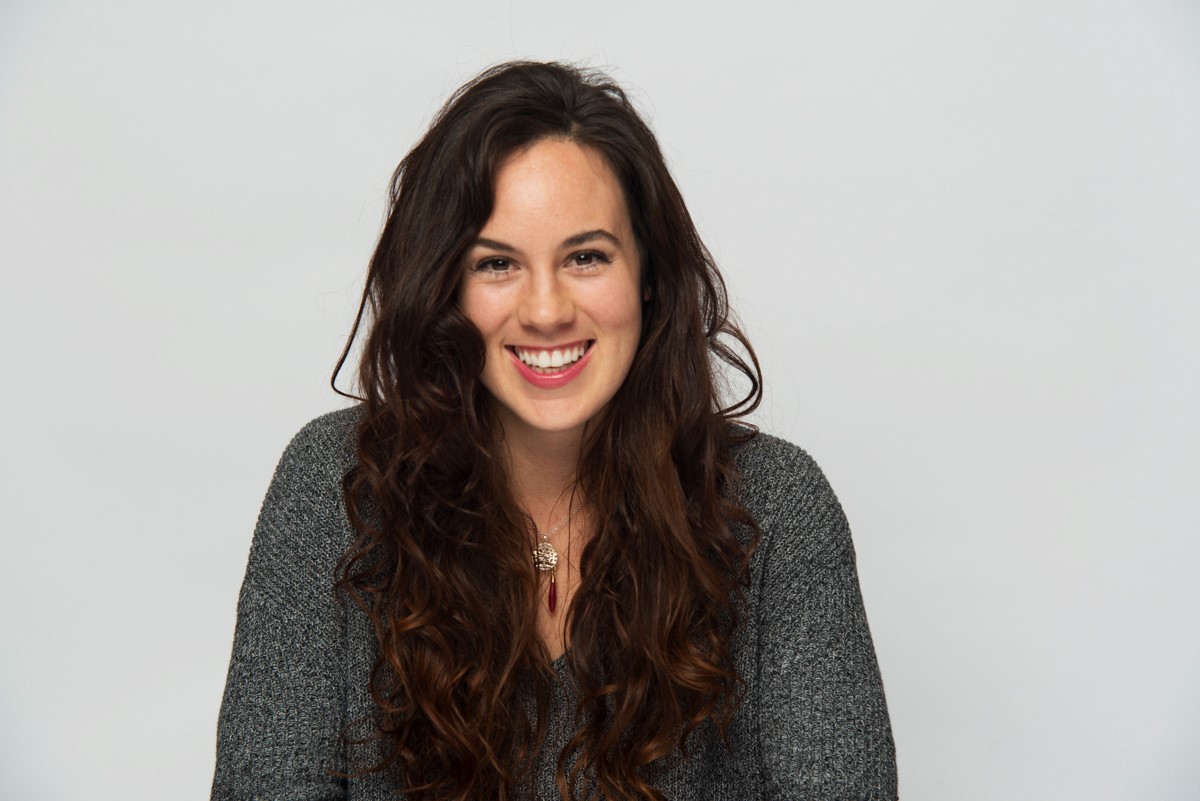 ThesisTitle: Rewiring Digital Pedagogy in the Study of English
Director of Engagement & Communications, TED
I'm an editorial director that leads teams to create global impact -- and I believe transgressive collaboration produces our best work.

https://carolineeburke.com/

Megan Butler, ma, 2018
ThesisTitle: Climate Change Consciousness  and the Modern Novel.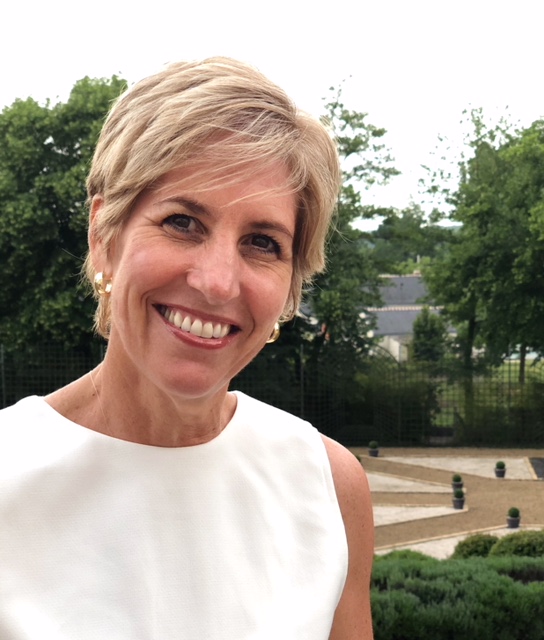 Ph.D. Student, University of Washington, Seattle (Fall 2019)
Megan Butler received her B.A. from Vanderbilt University with degrees in English and Math. After a 20-year career in commercial publishing, and extensive work in the non-profit sector for low income children and families, she returned to graduate school. In December 2018, she received her M.A. in English Literature from Stony Brook University. Megan has been accepted to the Ph.D. program in English Literature at the University of Washington, Seattle and will begin her studies in Fall 2019. Her interests include climate fiction, psychological realism, and the interplay of the environment and the psyche in literature. She is an advanced yoga practitioner, an avid triathlete, and an Ironman.
RALPH CLARE, PHD, 2010
Dissertation Title: Fictions Ltd.: The Corporation in Post-WW II American Fiction, Film, and Popular Culture
Associate Professor of English, Boise State University
Ralph Clare is Associate Professor of English at Boise State University, specializing in post-45 American literature. He is the author of Fictions Inc.: The Corporation in Postmodern Fiction, Film, and Popular Culture (Rutgers UP, 2014) and is currently editing The Cambridge Companion to David Foster Wallace. His latest book project, Metaffective Fiction: Structuring Feeling in Contemporary American Literature, explores the role of emotion and affect in post-postmodern fiction and the neoliberal era.
julia CLARke, PHD, 2018
Dissertation Title: The Thing Repurposed: Meaning and Characterization in the Victorian Novel
Associate Editor for FCB Health NY
Adjunct Professor at Fairfield University
Julia Clarke is an editor for an advertising agency in Manhattan and teaches English on the side at Fairfield University (go stags!). She has previously taught at an independent college preparatory school in Connecticut, and before that, at Lehman College in the Bronx. Her teaching and research interests involve material culture and social consciousness in nineteenth-century British literature, and she has published articles on Elizabeth Gaskell, Thomas Hardy, and Charles Dickens.
KIMBERLY COX, PHD, 2014
Dissertation Title: When Hands Touch: Manual Intercourse in Victorian Literature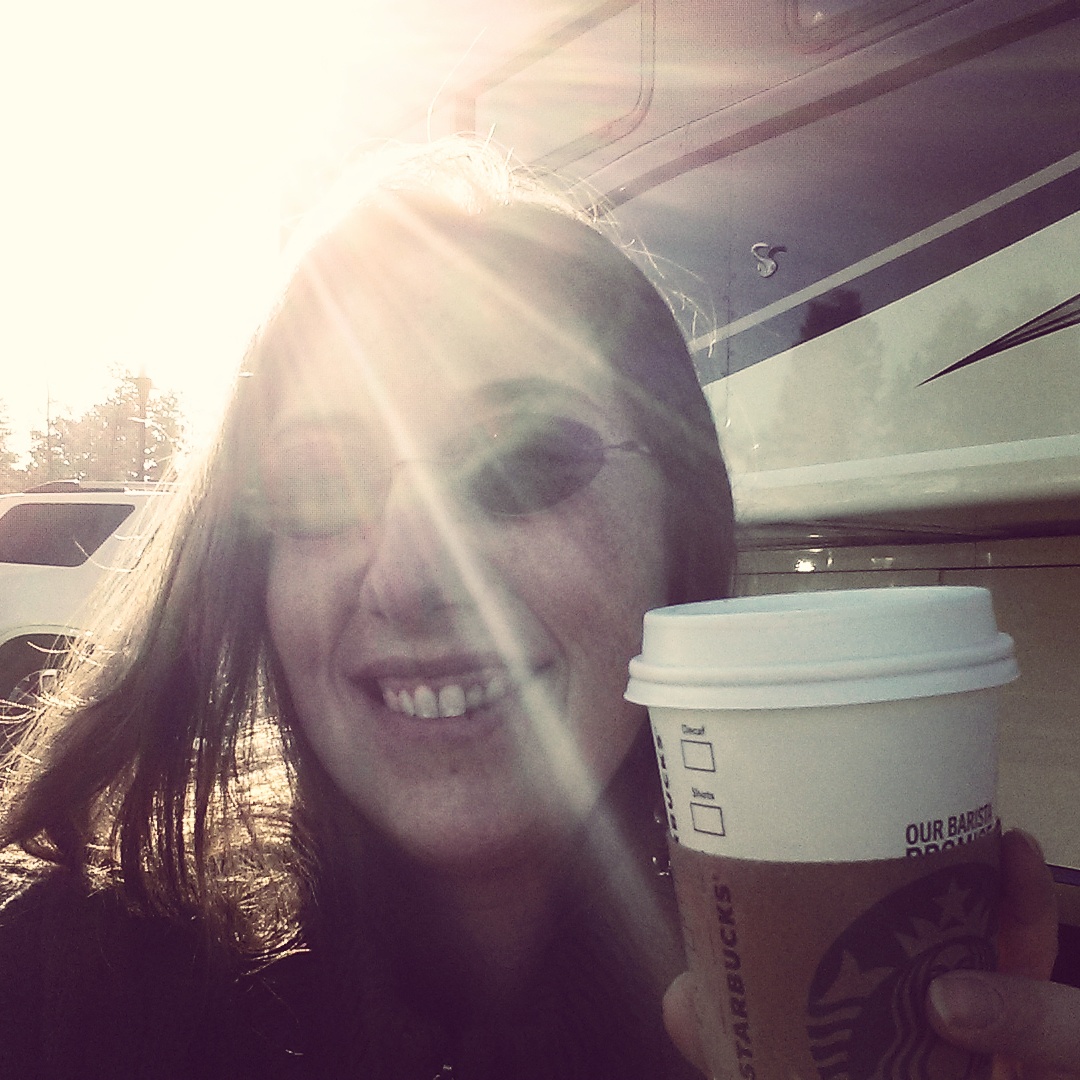 Assistant Professor, English & Humanities, Chadron State College
Kimberly Cox is an Assistant Professor in the English & Humanities Department at Chadron State College. She teaches primarily British literature and Composition courses, but does have the opportunity to courses that coincide with her other areas of study (e.g., Copyediting; Gender, Sexuality, and Literature; Multi-Ethnic Literature; and Wizards and Vampires). She's also co-advisor of her campus' chapter of Sigma Tau Delta and will be bringing two of her students to their international convention in March. She has published two book reviews with the British Society for Literature and Science, and she has published two articles this past year: "The Hand and the Mind, the Man and the Monster" (2016) in Victorian Network and "'At least shake hands': Tactile Relations in Charlotte Brontë's Jane Eyre" (2016) in Victorians: Journal of Culture and Literature. Her article "A Touch of the Hand: Manual Intercourse in Anne Brontë's The Tenant of Wildfell Hall" is forthcoming this year in Nineteenth-century Studies. In addition to her publications and conference presentations, Kim was also named Co-Managing Editor of Victorian Literature and Culture this year. She remains an active member of her campus community while continuing to pursue her research interests in Victorian hands and tactility. Other publications are linked below:
Peter J. Capuano, Changing Hands: Industry, Evolution, and the Reconfiguration of the Victorian Body
Aviva Briefel, The Racial Hand in the Victorian Imagination
jesse currAN, PHD, 2012
Dissertation Title: "From Mourning to Meditation: Theorizing Ecopoetics, Thinking Ecology"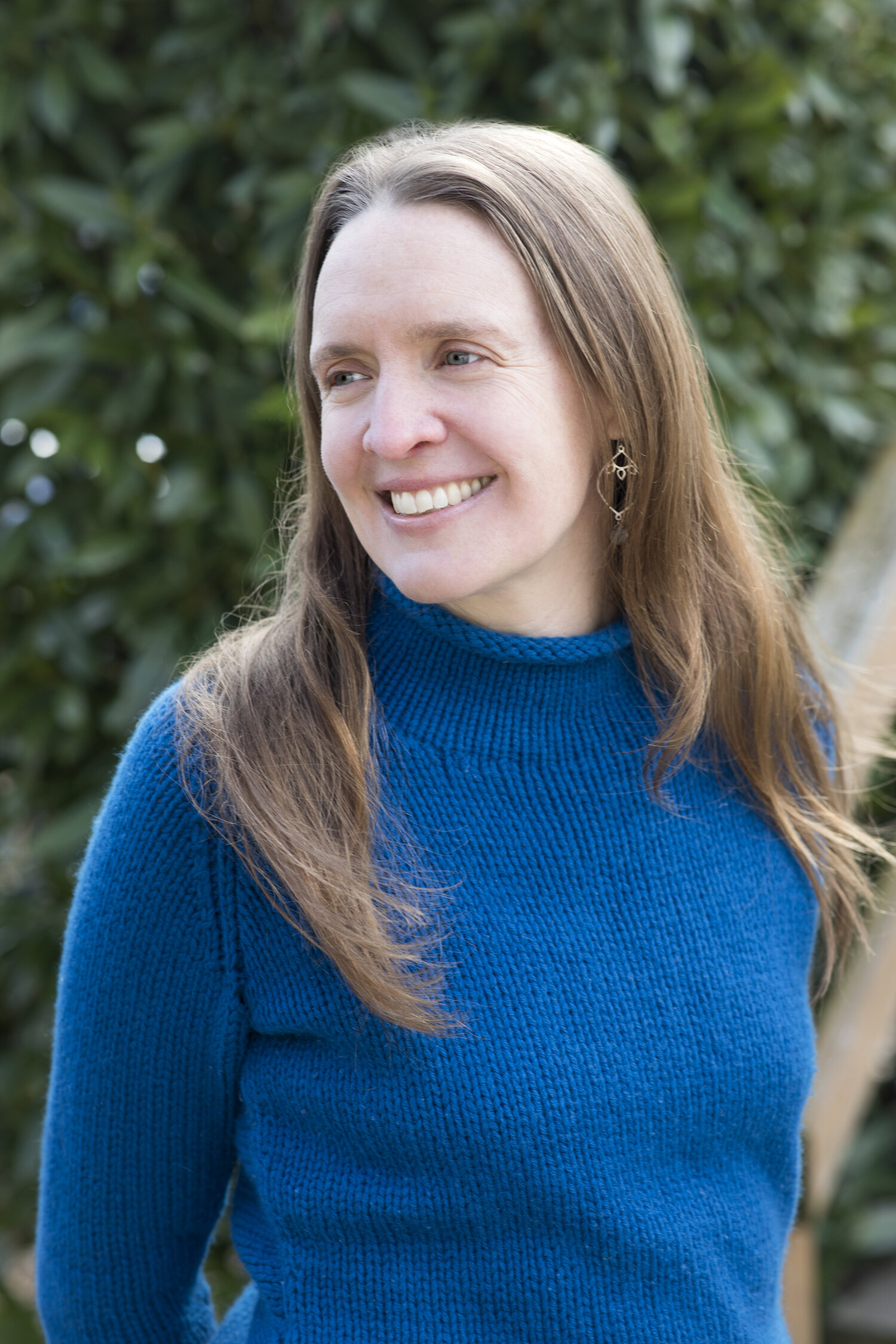 Interim Director of the Honors College, SUNY at Old Westbury
Jesse Curran is currently serving as the Interim Director of the Honors College at SUNY Old Westbury, where she also teaches courses in the First Year Experience program and the Department of English. Jesse continues to follow her passion to integrate literary studies, the environmental humanities, and contemplative pedagogy to create supportive and ethically engaged liberal arts experiences for undergraduate students. She has published scholarships on Thoreau and Dickinson, as well as on Sustainability and Mindfulness pedagogies. She is also the author of two chapbooks of poems, Elegy & April and Double Stroller Dreams (Finishing Line, 2019 and 2021). Her essays and poems have appeared in a number of literary journals including Ruminate, About Place, Spillway, Leaping Clear, Green Humanities, Blueline, The Fourth River, Mothers Always Write, and Still Point Arts Quarterly. She lives in Northport with her husband and two children.
francisco delgado, PHD, 2017
Dissertation Title: "Trespassing Race: Contemporary Dystopian Fiction by Multiethnic American Authors"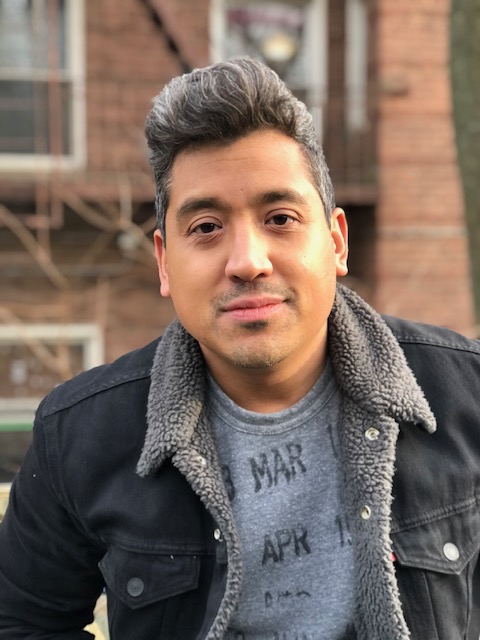 Assistant Professor of English, Borough of Manhattan Community College (CUNY)
Francisco Delgado is an Assistant Professor of English at Borough of Manhattan Community College, CUNY, where he teaches first-year writing and classes on multi-ethnic American literatures. In Spring 2021, he was successful in his proposal to add a course on Native American/Indigenous Literatures to the college's course catalog. His research can be found in Memory Studies, The CEA Critic, Transmotion, and is forthcoming in a special issue of Studies In the Novel about Indigenous YA literatures. His chapbook of flash fiction / prose poems, Adolescence, Secondhand was published by Honeysuckle Press in 2018, and he is currently at work on a collection of poems about being a dad to a neurodivergent son and embracing joys large and small.
rida farooq, MA 2019
Thesis Title: "Humanism Through the Ages: A Look at Cicero and Said in a Post-Human World with Emphasis on Artificial Intelligence"
Institutional Research Analyst at Stony Brook University
Rida Farooq is an Analyst for the Office of Institutional Research, Planning & Effectiveness (IRPE). She is responsible for producing Tableau dashboards and dynamic reports to support the office of VP Administration and Finance. She will be a speaker at the 2021 Association for Institutional Research (AIR) conference, which is the largest global gathering of higher education professionals working in institutional research, assessment, planning, and related postsecondary education fields. Rida is passionate about education and started her own not-for-profit 501(c)(k) foundation when she was an undergraduate student to fund students to get through their own university education in third world countries.She holds B.A. and M.A. degrees in English from Stony Brook University. She graduated with her M.A in 2019, when she was 21. She is currently a Doctor of Education Candidate at St. John's University with a focus in Higher Education Administration.

MEGHAN C. FOX, PHD, 2014
Dissertation Title: "Marginal Forms and Marginalized Subjectivities: The Hybrid Modernisms of Barnes, Woolf, Stein, and H.D."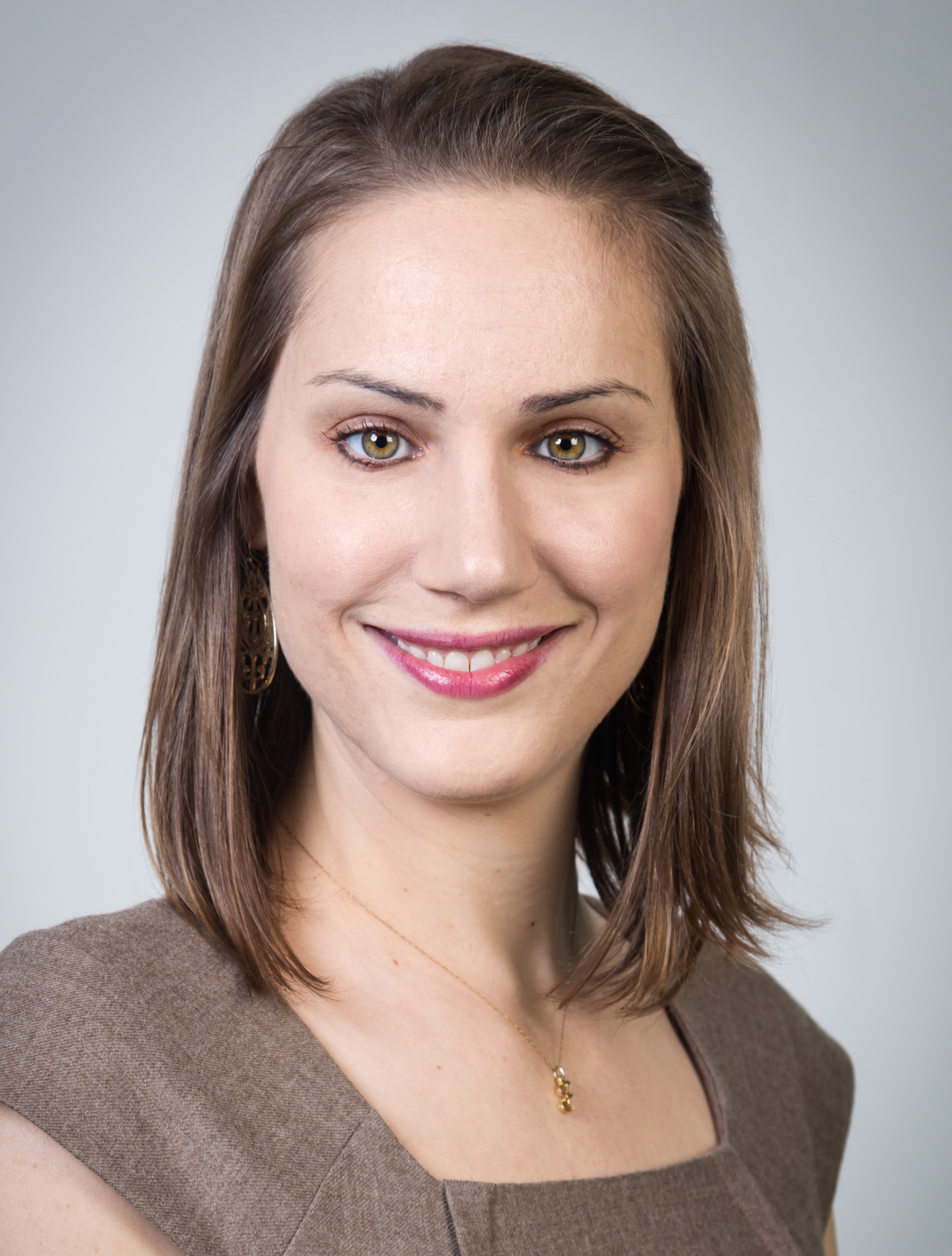 Assistant Professor of English, LaGuardia Community College, CUNY
Meghan C. Fox is an Assistant Professor of English at LaGuardia Community College of the City University of New York (CUNY). She holds a B.A. from Bucknell University (English and Spanish) and a Ph.D. in English and Graduate Certificate in Women's Studies from Stony Brook University. Her research focuses on British and American literary modernism and the relationship between gender, sexuality, and genre in experimental works by women writers. She has published in Woolf Studies Annual and The Space Between: Literature and Culture, 1914-1945 and has presented her scholarship at various national and international conferences. Since completing her Ph.D., she has taught courses at Queens College and New York University's Gallatin School of Individualized Study. Her teaching at LaGuardia includes courses in literature, composition, and journalism.
NICOLE GALANTE, PHD, 2014
Dissertation Title: Teaching and Learning in Fourth Space: Embodying Praxis, Becoming Role Model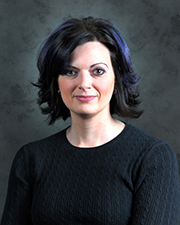 Director of Educational Partnerships and Innovation for the School of Professional Development
Nicole Galante, a full time lecturer, teaches methods, adolescent literature, and student teaching seminar courses in the Professional Education Program and non-western literature courses in the English Department. She is currently the Associate Director of the English Teacher Education Program, and has recently completed a dissertation on preservice English teacher education, critical pedagogy, new media, and democracy through language. She consults in New York City schools in all five boroughs, training and mentoring teachers and administrators, and building connections between pre- and in-service teachers. From 2008-2013, she worked as an Associate Editor of English Journal, published by the National Council of Teachers of English for secondary English teachers, and before that was a classroom English teacher for seven years on Long Island. She has had scholarship published by the National Council of Teachers of English as well as the Society for Information Technology and Teacher Education. She holds New York State Permanent Certification in English, grades 7-12, and remains active in education networks by presenting at local and national conferences about educational research, theory and best practices-including the annual conventions of the National Council of Teachers of English and the Conference on College Composition and Communication--as well as internationally, having presented on (American) secondary education at international conferences as well.
deborah hauser, ma, 2005
Thesis Title: Lady Delacour, Amazons, and the Politics of the Breast in Eighteenth Century Literature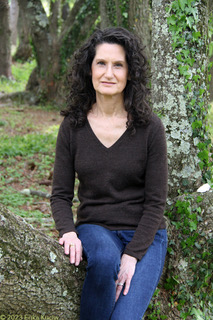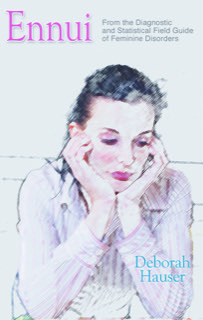 Suffolk County Poet Laureate, feminist, activist, certified ennui therapist, and fairy tale revisionist

Deborah Hauser is the author of Ennui: From the Diagnostic and Statistical Field Guide of Feminine Disorders. Her poems and book reviews have appeared or are forthcoming in Ms. Magazine, Women's Review of Books, Kenyon Review, Prairie Schooner, Bellevue Literary Review, and Calyx. Her work explores the intersection of poetry and activism. A Pushcart Prize nominee, she has taught literature and writing at Stony Brook University and Suffolk County Community College. She has featured at the Northeast Modern Language Association, New York University, Newman University, KGB Bar, Walt Whitman Birthplace, and Bowery Poetry Club. She has presented her academic work at conferences including the Feminisms and Rhetorics Conference and graduate conferences at The City University of New York and Stony Brook University. She curates and hosts a monthly reading series at Jack Jack's Coffee House for the Babylon Village Arts Council, is an Associate Editor at Poetrybay, the Secretary of the Suffolk County Chapter of the National Organization for Women (NOW), and a Long Island Poetry and Literature Repository Board Member. She leads a double life on Long Island where she works in the insurance industry for the same company that Wallace Stevens worked for.

Visit deborahhauser.com for a list of upcoming appearances.



jessica hautsch, PHD, 2022
Dissertation Title: Thinking Through Fandom: Mind, Body, and Feeling in Reception and Creation Practices of Fan Communities
Lecturer, Program in Writing and Rhetoric, Stony Brook University

Jessica graduated from the Stony Brook English department in May 2022 after defending her dissertation Thinking Through Fandom: Mind, Body, and Feeling in the Reception and Creation Practices of Fan Communities. Her work offers a phenomenological interrogation of fan reading and composition practices, exploring intersections of the cognitive humanities, performance studies, and fandom. Drawing on research in cognitive science and philosophy—particularly focused on 4-E cognition and its rejection of Cartesian dualism—her work argues cognition is not something that happens in the disembodied mind of the individual fan, but is an embodied, emotional, and distributed act that emerges from fans' interactions with media texts, technological interfaces, and fan collectives. Jessica has published and presented on fanfiction, fan's rhetorical use of animated GIFs, the Hogwarts Houses as argumentative frameworks, and gendered and racialized representations in Buffy the Vampire Slayer.

jOn heggestad, PHD, 2021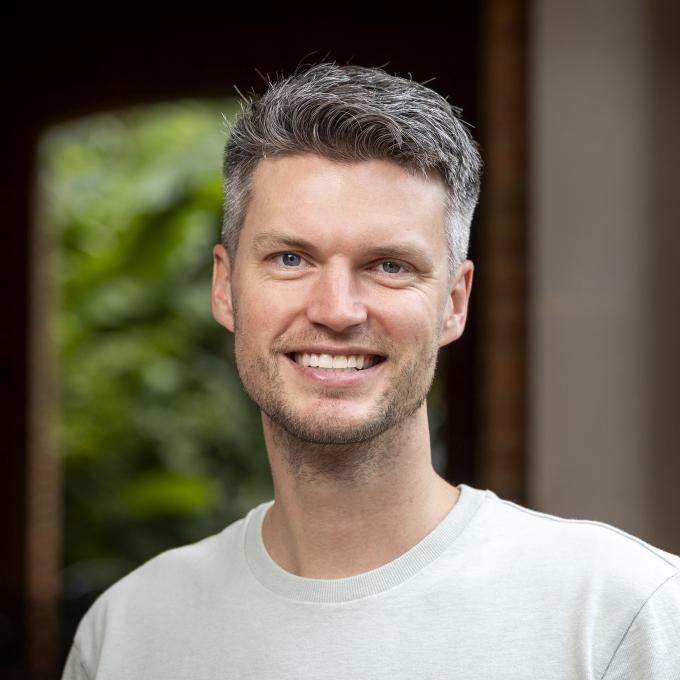 Dissertation Title: Hideous Progenitors: Queer Reproduction from Frankenstein to Fan Fic
Visiting Assistant Professor, Davidson College

Jon Heggestad is a Visiting Assistant Professor in the Digital Studies Program at Davidson College. His graduate studies in the Departments of English and WGSS at SBU have helped him greatly in his current work at the intersection of queer theory and the digital humanities. His recent publications have appeared in The Lion and the Unicorn, Queer Studies in Media & Popular Culture, Screen Bodies, and Transformative Works and Culture. He also writes for more public-facing platforms including In Media Res, Inside Higher Ed, Public Books, and Input Magazine.
LES HUNTER, PHD, 2013
Dissertation Title: "Looking to its Laurels": Representations of Cinema in American Theatre, 1915-1927
Playwrights Local production of Les Hunter's play To the Orchard (Dir. Dale Heinen). Andrea Belser as Tracie and Kelsey Baehrens as Rachel/August Belmont. (Cleveland, Ohio, May 27-June 12, 2017). Photo Credit: Dale Heinen.
Associate Professor and Chair of English and Creative Writing at Baldwin Wallace University

Dr. Hunter is Associate Professor and Chair of English and Creative Writing at Baldwin Wallace University, where he received the 2019 Bechberger Award for Human Development. As a playwright, his work investigates how theatre can explore emerging problems of selfhood. Playscripts, Brooklyn Publishers, Smith Scripts, and Indie Theatre publish and license his plays. From 2018-2021 he was the Ohio Regional Representative for the Dramatists Guild of America and was a 2019/2020 Cleveland Public Theatre Premiere Fellow. In 2020 he received an Ohio Arts Council Individual Excellence Award. His edited essay collection, Decentered Playwriting: Alternative Techniques for the Stage, (Routledge, 2023) explores new and alternative strategies for dramatic writing that incorporate non-Western, Indigenous, and other underrepresented storytelling traditions, theories, and techniques. His creative prose appears in Fiction Southeast, Barnhouse, and the anthology Dating Games.
PRODrOMOS "mike" IMPRIXIS, MA, 2019
Thesis Title: Building Better Worlds: Restorative and Reflective Nostalgia in Narrative
Adjunct Professor, Suffolk County Community College - Grant Campus, Adelphi University
Mike Imprixis has been focused on the craft of writing fiction and non-fiction for about 20 years. During that time, he has taught college students of various backgrounds the art of writing. He has written advertising copy, academic papers, and his own fiction. He has also participated in writing novels during National Novel Writing Month (NaNoWriMo) since 2011, completing first drafts of four novels in the process. He lives in Shirley, New York.
TONY JARRELLS, PHD, 2002
Dissertation Title: Britain's Bloodless Revolutions: Literature and Violence, 1688-1832
Associate Professor of English, University of South Carolina
Tony Jarrells teaches in the English department at the University of South Carolina and is co-editor of the journal, Studies in Scottish Literature. His first book, Britain's Bloodless Revolutions: 1688 and the Romantic Reform of Literature, was published in 2005. In 2006 he edited a volume of "Selected Prose" for the six-volume series, Blackwood's Magazine, 1817-1825. Recent articles have appeared in Romantic Circles, Studies in Romanticism, Novel, and the Oxford History of the Novel in English, vol. 2. Currently he is working on a book titled "The Time of the Tale: Romanticism, Genre, and the Retelling of the Enlightenment, 1760-1830."
DR. TIM JOHNS, PHD, 2005
Dissertation Title: Mixed Humanity: Labor and Literature in Victorian South Africa
Associate Professor of English, Murray State University
Tim Johns teaches at Murray State University in Kentucky, where he runs the film studies program and teaches courses on world literature, anglophone literature, South African literature, and cinema. He has published in Victorian Studies, the Journal of the African Literature Association, the Journal of Narrative Theory, African Literature Today, and elsewhere. He is currently working on a book-length monograph on labor and literature in Victorian South Africa. During his time at Stony Brook, Adrienne Munich was his dissertation chair.
KATHRYN KLEIN, PHD, 2013
Dissertation Title: Writing Sapphism: Troubling Genre in Interwar Fiction
Kathryn Klein is a lecturer in Women and Gender Studies and English at the University of Wisconsin-Oshkosh and is also the interim Director of the LGTBQ+ Certificate Program. Kathryn also writes fiction for an LGBTQ press.

charlottegreeneauthor.com 
Twitter: @cgreene_writer

ULA LUKSZO KLEIN, PHD, 2013
Dissertation Title: Gender in Its Parts: The Eighteenth-Century Female Cross-Dresser, Prosthetic Gender & Sapphic Possibility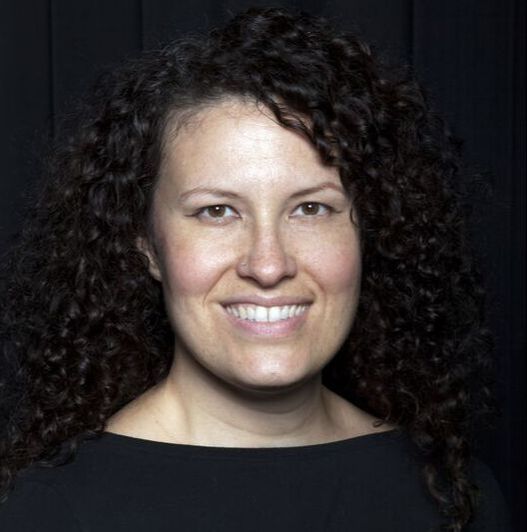 Associate Professor of Women's and Gender Studies, UW-Oshkosh
"I am Associate Professor and Director of Women's and Gender Studies at UW-Oshkosh in Oshkosh, Wisconsin, where I direct the program and teach core courses in women's and gender studies. Previously, I was an Assistant Professor of English in Texas. My academic monograph, Sapphic Crossings: Cross-Dressing Women in Eighteenth-Century British Literature, was published in 2021 with the University of Virginia Press. I have published articles on cross-dressing pirates Anne Bonny and Mary Read; Fanny Price as disabled heroine of Jane Austen's Mansfield Park; and queer camp in the poetry of Jonathan Swift. My research interests focus on gender and sexuality in the literature of the long eighteenth century; my secondary interests include lesbian representation in popular culture and contemporary feminist movements. I am also an author of creative works, and my first novel, Enchanted Autumn, appeared in February 2022."

https://ulalukszoklein.weebly.com/
Twitter: @kleinula
bernard krumm, PHD, 2022
Dissertation Title: Mammon and Commonwealth: The Poetics of Political Economy and the Politics of Form from Spenser to Milton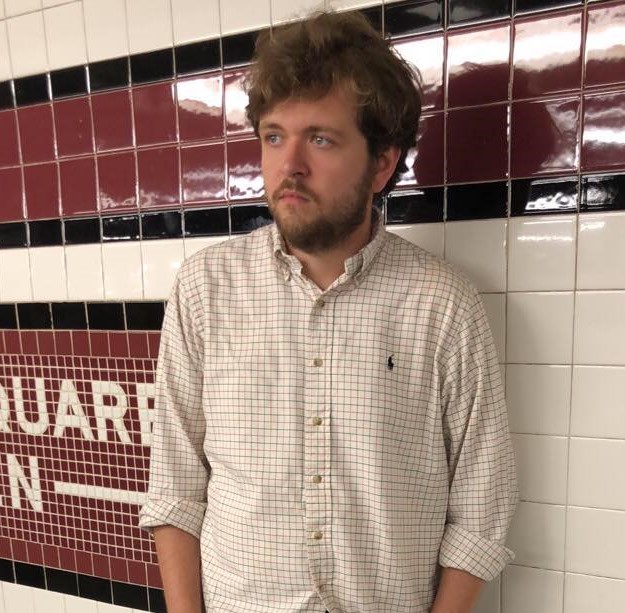 Postdoctoral Teaching Fellow, Emory University
Bernard received his PhD in English Literature from Stony Brook University in 2022. His dissertation explored representations of greed in early modern English literature and how it impacts economic regulation and political and economic justice. His current research interests include literary and intellectual history, economic history, political theory, and performance. His first article was published in The Ben Jonson Journal in 2021 and his second is forthcoming in The Sixteenth Century Journal. He has also written performance reviews for Shakespeare Bulletin and The Shakespeare Newsletter. He has taught a variety of literature and composition courses at Stony Brook and Fordham University, and he has tutored in writing centers at Stony Brook and Suffolk County Community College.

A life-long New Yorker, Bernard recently moved to Atlanta to begin a Postdoctoral Teaching Fellowship in the Writing Program at Emory University.

View CV
daniel D. lee, PHD, 2019
Dissertation Title: Making Experience Literate: Poetry and New Science in Early Modern England
Tutor, Central Park Tutors
Daniel Lee is a scholar of early modern literature and science. His dissertation, a study of seventeenth-century poetic experience and
 scientific experiment, won the 2020 Charles Davis Prize for Best Dissertation from the Stony Brook English Department. At Stony Brook, he taught poetry, writing, Shakespeare, Renaissance literature, ancient world literature, and film. He has also taught English at Queensborough Community College, CUNY. He holds a BA in English from Dartmouth College and a graduate certificate in literary  theory from the School of Criticism and Theory at Cornell University, funded by a Graduate Fellowship from the Humanities Institute at Stony Brook. Since completing his PhD, Daniel has worked as an adjunct professor and continues to teach as a private tutor in New York City.
MATTHEW R LORENZ, PHD, 2011
Dissertation Title: Wordsworth's Philosophy of Wonder: Epistemology, Psychoanalysis, Phenomenology
Adjunct Assistant Professor, Farmingdale State College, and English teacher, St. Francis Preparatory School
Matt Lorenz's dissertation won the awards for best dissertation chapter (2010-11) and best dissertation (shared award, 2011-12) in the English Department at Stony Brook. His articles on Transatlantic connections between British Romanticism and American literature have been published in The Arthur Miller Journal, and his book chapters have appeared or are forthcoming in Disabling Romanticism, Adapting Frankenstein, and Jane Austen and Sciences of the Mind.
ELENA MACHADO SAEZ, PHD 2003
Dissertation Title: Going Global in a Caribbean Locale: Traveling Home in the Works of Paule Marshall, Cristina Garcia, Andrea Levy and Caryl Phillips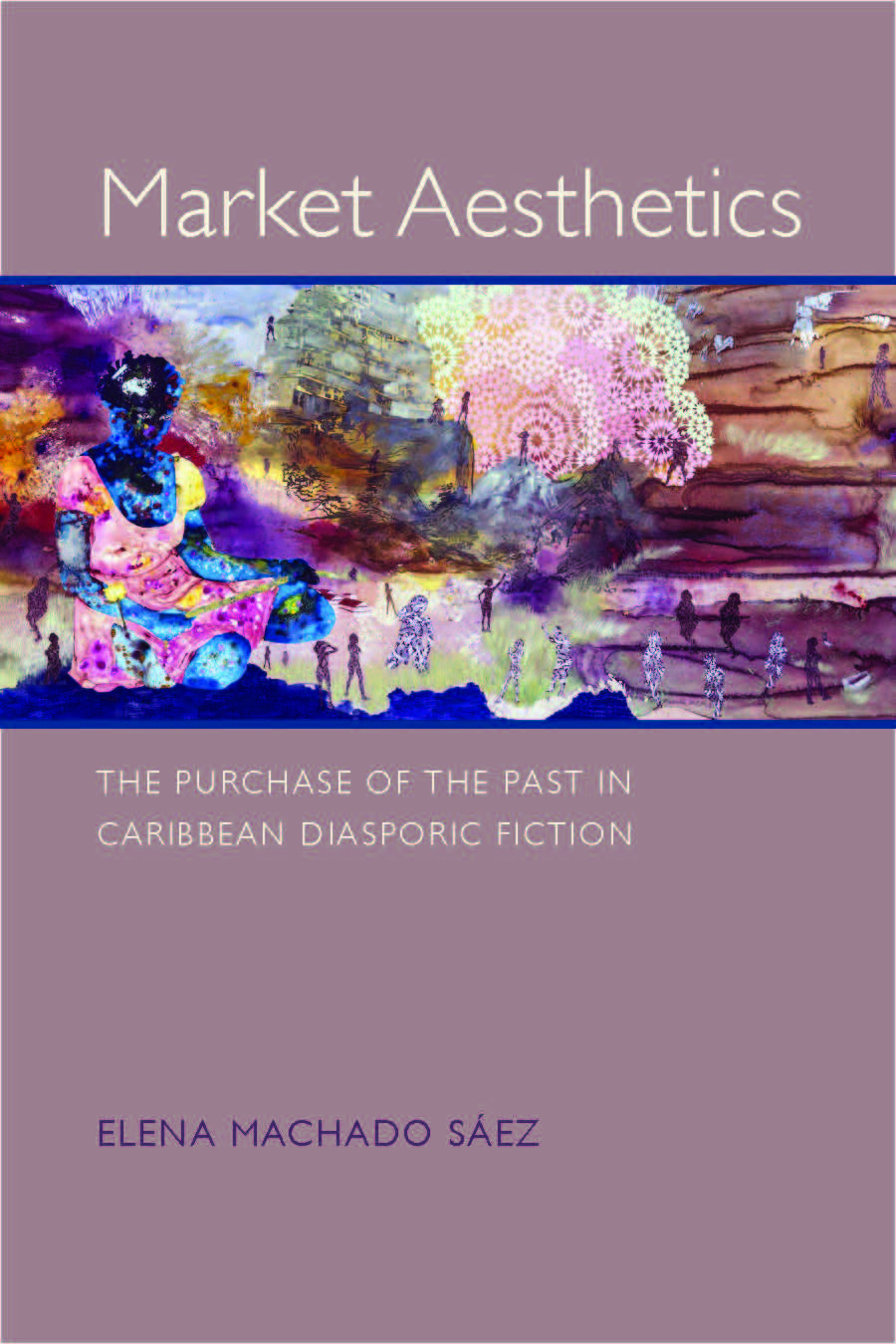 Professor of English, John P. Crozer Chair of English LiteratureBucknell University
Elena Machado Sáez is a Professor of English at Bucknell University and was recently awarded the John P. Crozer Chair of English Literature. Dr. Machado Sáez will be in residence at the National Humanities Center for the 2022-2023 academic year, working on her research project about activism and US Latinx theater.She has published several essays about Lin-Manuel Miranda including, "Debt of Gratitude: Lin-Manuel Miranda and the Politics of US Latinx Twitter,"  in archipelagos, "Blackout on Broadway: Affiliation and Audience in In the Heights and Hamilton" in Studies in Musical Theater, and "Bodega Sold Dreams: Middle-Class Panic and the Crossover Aesthetics of In the Heights" in Dialectical Imaginaries: Materialist Approaches to U.S. Latino/a Literature in the Age of Neoliberalism (2018). She is author of Market Aesthetics: The Purchase of the Past in Caribbean Diasporic Fiction (University of Virginia Press 2015). The book analyzes historical fiction by Caribbean diasporic authors in Britain, Canada and the United States as part of a global literary trend that addresses the relationship between ethnic writers and their audiences. Dr. Machado Sáez is also coauthor with Raphael Dalleo of The Latino/a Canon and the Emergence of Post-Sixties Literature (Palgrave Macmillan 2007), which discusses how Cuban-American, Dominican-American, and Puerto Rican literatures challenge established ideas about the relationship between politics and the market.
SRIKANTH MALLAVARAPU, PHD, 2003
Dissertation Title: Possible Worlds in Science Studies: A Postcolonial Perspective
Associate Professor of English, Roanoke College
After completing his Ph.D. in English from SUNY Stony Brook, Srikanth Mallavarapu has been a Brittain Postdoctoral Fellow at GeorgiaTech and a SAGES Fellow at Case Western Reserve University. He is currently an Associate Professor in the English department at Roanoke College and one of the coordinators of the Peace and Justice Studies Concentration. His research and teaching interests include the negotiation of modernity in the postcolonial context, contemporary South Asian literature and film, critical theories of literature, and of science, technology, and culture.
Shay maniscalco, ma, 2022
Thesis Title: The Defiance of Christian Values in The Canterbury Tales: A Study of Disorder & Agency
Administrative Assistant, The Knox School
Shay Maniscalco graduated with her BA/MA in English in December 22. She is currently working as an Administrative Assistant at a private High School and as a Writing Center Tutor at Suffolk County Community College. However, she hopes to procure a career in Higher Education and/or teaching in the near future. She enjoys working with students, and writing and editing. She is also always ready to discuss Medieval and 18th Century literature! You can find her writing, reading, or gaming in her spare time. Feel free to reach out to Shay on LinkedIn (www.linkedin.com/in/shay-maniscalco) or over email (shanmaniscalco@gmail.com).
joelle Mann, PHD, 2019
Dissertation: Radical Mediation in American Literary Landscapes: Viral Voices in the Novel
Director of Field Education, University of Albany
Joelle Mann is faculty in the School of Education at the University at Albany, where she is the Director of Field Education for the MSSE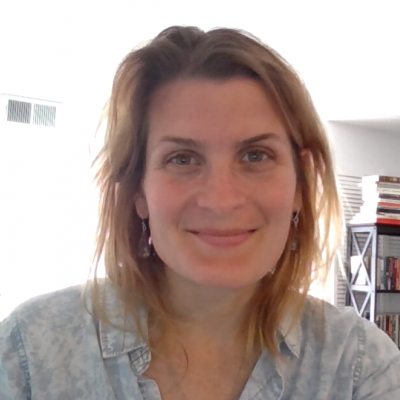 program. Joelle teaches preservice teachers and teachers with a focus on writing practice and pedagogy, English education, radical assessments, and project-based learning. In addition, she partners with local schools and educational organizations to create community initiatives while overseeing community service projects. Joelle's current research engages the ways in which digital forms affect our sociopolitical modes of participation and pedagogy, and her monograph, Mixed Media in Contemporary American Literature: Voices Gone Viral (2021), was published by Routledge. Joelle has also published on children's literature, contemporary literature, writing pedagogy, critical listening, and feminist pedagogy. She is on the executive board of the SUNY Council on Writing and a member of the Capital District Writing Project.
https://mla.hcommons.org/members/joemann166/

vICtoria manuel, ma, 2021
Thesis: Shifting the Spotlight: Jane Austen's Developments in Characterization and Commentary Between Northanger Abbey and Pride and Prejudice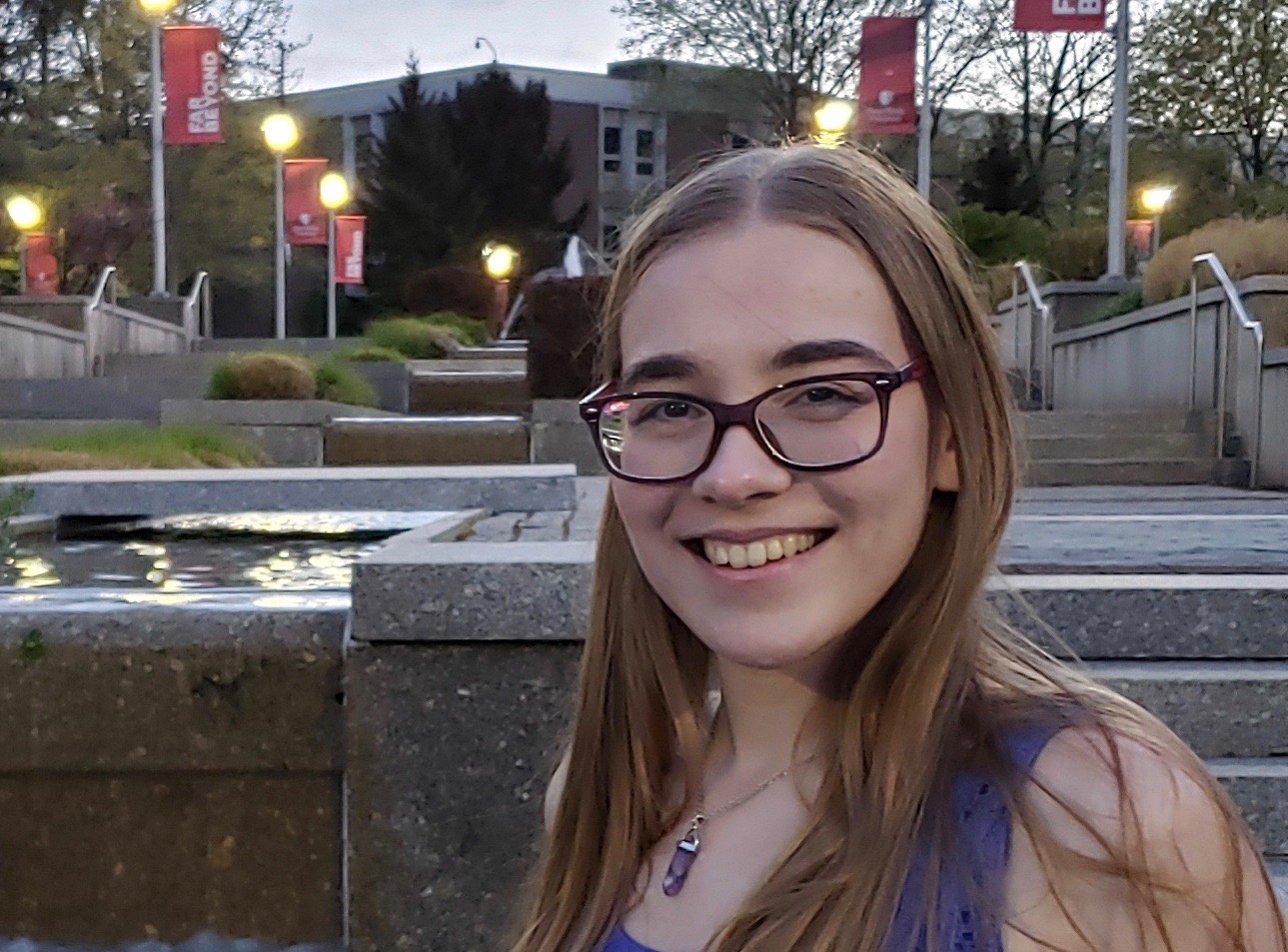 Substitute Teacher, Great Neck South High School
Victoria Manuel graduated in Fall 2021 from the combined BA/MA program in English. She was also part of the teacher prep program for secondary English education. When not in the classroom, Victoria can be found exploring classic and new novels, writing something of her own, or playing a musical instrument.
NICK MASON, PHD, 1999
Dissertation: Advertising and Literature in Britain, 1700-1850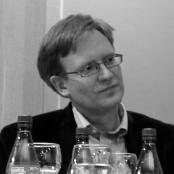 Professor of English and Coordinator of European Studies, Brigham Young U.
Nick Mason is Professor of English at BYU, where he has taught since completing his PhD at Stony Brook in 1999. He specializes in literature of Britain's Romantic period (1780s–1830s), book and periodical studies, and contemporary European literature and culture. His recent publications include the edited essay collection (with Tom Mole) Romantic Periodicals in the Twenty-First Century: Eleven Case Studies from Blackwood's Edinburgh Magazine (Edinburgh UP); a digital edition (with Paul Westover and Shannon Stimpson) of William Wordsworth's Guide to the Lakes (Romantic Circles); and the book Literary Advertising and the Shaping of British Romanticism (Johns Hopkins UP). He has also co-edited (with Paul Westover and Michelle Levy) a forthcoming digital edition of Dorothy Wordsworth's Lake District writings, and he is currently working on a three-volume edition of Dorothy Wordsworth's largely unpublished Rydal Journals.

https://hum.byu.edu/directory/nicholas-mason

E
lliot Mead

, PHD, 2016

Dissertation Title: Surveillance, the Body, & Speculative Fiction: A Geek Girl's Guide
Faculty Fellow, Pima Community College
Elliot Mead (formerly Churilla) is the Faculty Fellow for Pima Community College's Teaching & Learning Center where they support a community of colleagues and mission-based initiatives dedicated to the scholarship, art, and practice of teaching & learning. In addition, they can be found enjoying long walks in the desert, lizard-watching, home-futzing, and hanging out with their cats, dog, partner, and friends.
KATHERINE MISCAVIGE, PHD, 2016
Dissertation: Recapturing Camelot: Nostalgia for the Failed Ideals of Arthurian Legend
Educational Developer at The George Washington University
Dr. Miscavige is currently an Educational Developer in the University Teaching & Learning Center at The George Washington University. She develops and delivers workshops for faculty on evidence-based teaching best practices. She also consults one-on-one with faculty on course design, assessment, assignment design, and all aspects of higher education pedagogy. Her research interests include medieval long narratives and classical and medieval rhetoric.
matthew mosher, PHD, 2022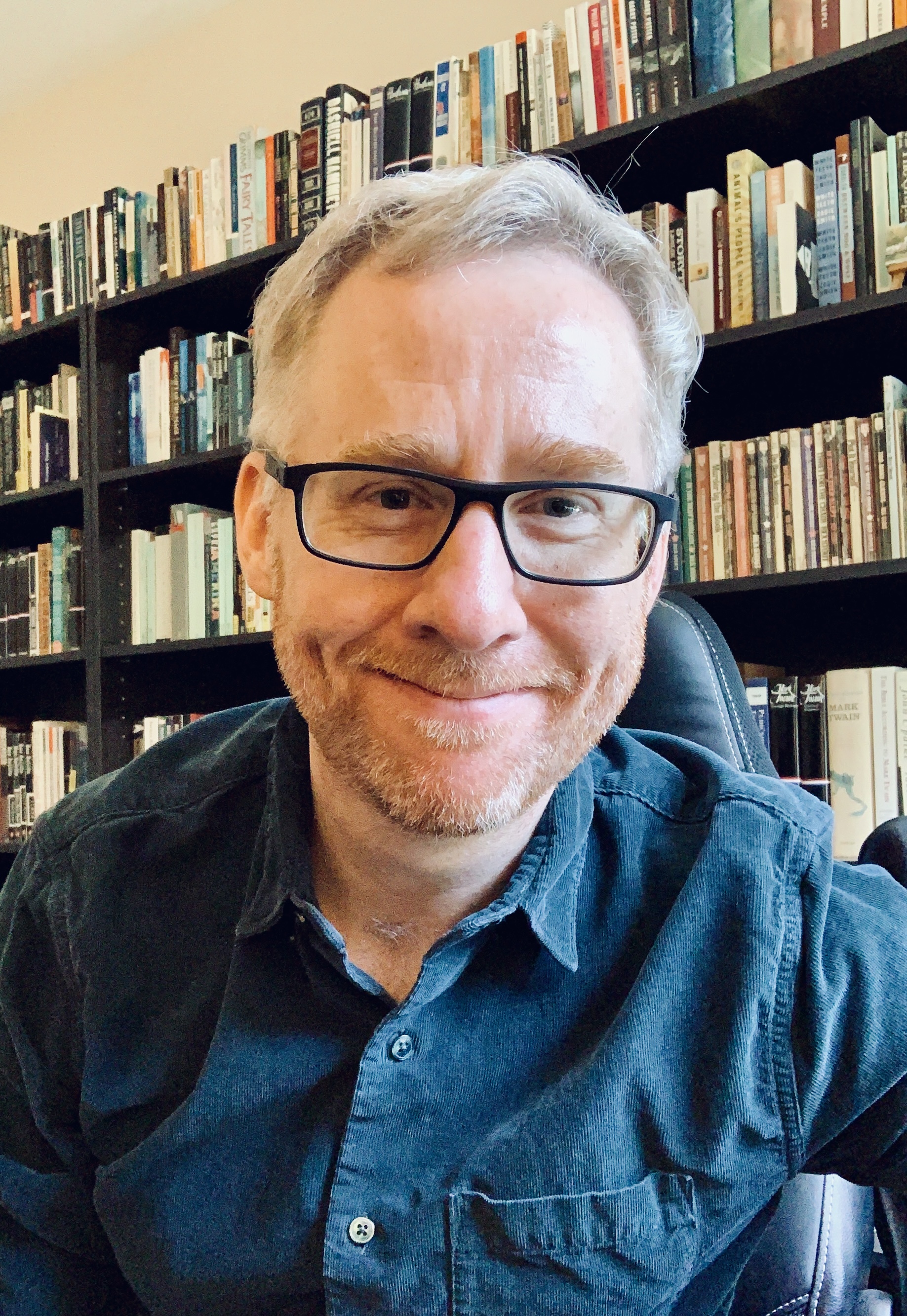 Dissertation: "The Reckless Enclosure": Narratives of Reclusion and Withdrawal in American Fiction, 1925-2010
Adjunct faculty, Montclair State University and Drexel University
Matthew Mosher is an adjunct faculty member at Montclair State University and Drexel University. His research and teaching interests include twentieth-century U.S. fiction, cultural studies, rhetoric and composition, and creative writing.
CHRISTOPHER NAGLE, PHD, 2002
Dissertation: Sensibility & Romanticism: Rethinking Pleasure and Literary Periodization, 1757-1847
Associate Professor of English & Gender and Women's Studies, Western Michigan University
Dr. Christopher Nagle teaches courses in British literature, literary theory, gender studies, and adaptation in the English Department at Western Michigan University, where he is also an affiliated faculty member in Gender and Women's Studies. He is the author of Sexuality and the Culture of Sensibility in the British Romantic Era (Palgrave, 2007) and a wide array of essays, mostly on 18th and 19th-century women writers. Chris has held fellowships from the American Society for Eighteenth-Century Studies and the National Endowment for the Humanities, and he has been a Visiting Fellow at the University of Notre Dame and the University of California, Berkeley. His current book projects explore the literary and cultural representation of polyamory in the long eighteenth century and the cinematic and theatrical adaptation and appropriation of Jane Austen's life and work.
LILIANA NAYDAN, PHD, 2011
Dissertation Title: Faith in Fiction: American Literature, Religion, and the Millennium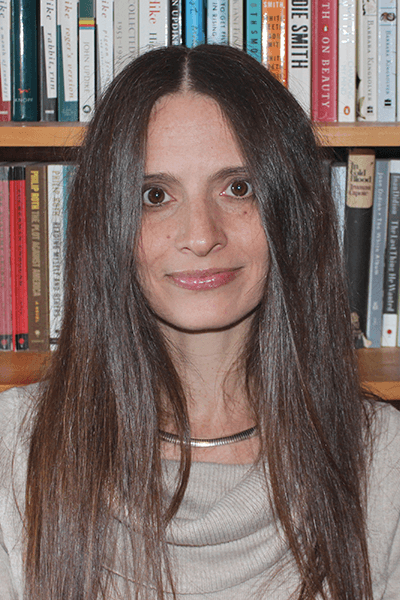 Associate Professor of English & American Studies at Penn State Abington
Naydan researches post-1945 American fiction and fiction about America by authors such as Don DeLillo, Jennifer Egan, Jonathan Safran Foer, Mohsin Hamid, Barbara Kingsolver, Thomas Pynchon, Philip Roth, Gary Shteyngart, Zadie Smith, and John Updike. She is especially interested in representations of terrorism, fundamentalism, fanaticism, globalization, and digitization in the aftermath of what Henry Luce called the American Century. In addition, she researches social justice and writing center practice with a particular interest in writing center labor, activist rhetoric, and worker identity. She is the author of two books: Flat-World Fiction: Digital Humanity in Early Twenty-First Century America (The U of Georgia P, 2021) and Rhetorics of Religion in American Fiction: Faith, Fundamentalism, and Fanaticism in the Age of Terror (Bucknell UP, 2016). She is also co-editor of two books: Out in the Center: Public Controversies and Private Struggles (Utah State UP, 2018) and Terror in Global Narrative: Representations of 9/11 in the Age of Late-Late Capitalism (Palgrave Macmillan, 2016). Naydan's articles have appeared in numerous journals including Studies in the Novel, Studies in American Fiction, Critique: Studies in Contemporary Fiction, and The Journal of Commonwealth Literature.

 
lauren neefe, phd 2013                                                                 

Dissertation Title: Romantic Relays: The Epistolary Condition in Byron,Coleridge and Poe. 

Writer and Story Architect, Urban Design Group, Perkins + Will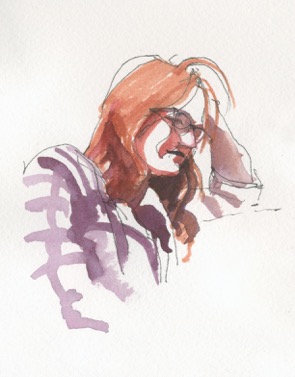 laneefe.net
Alijan ozkiral, ma, 2020
Thesis Title: "A Ghastly Network: Hamlet and Ghosts Within Ulysses"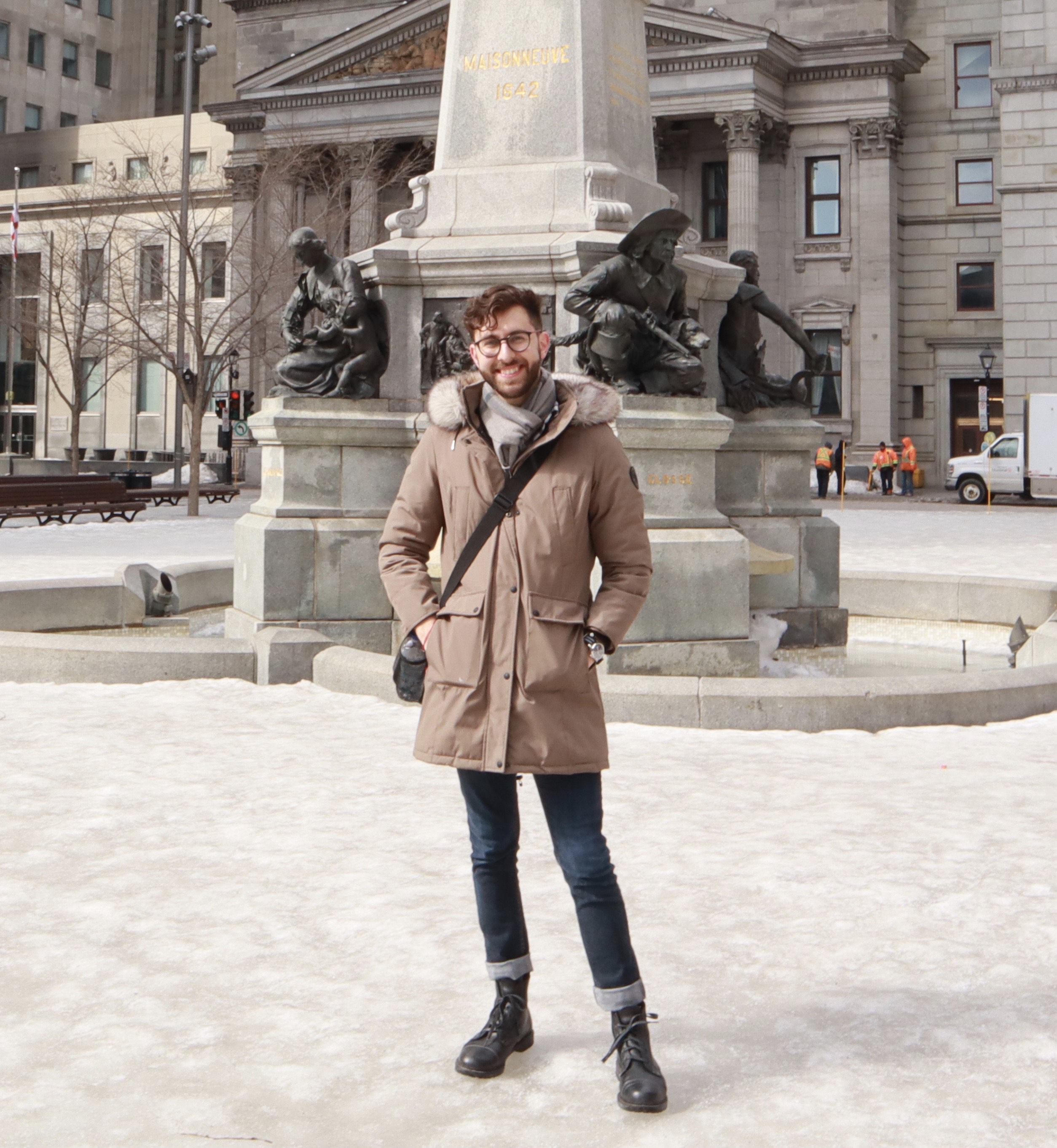 Doctoral Student at New York University
Alijan researches Book History and Media Studies. He is trained in the Incunabula period as a moment of significant media shift and translates this knowledge to born-digital media. Alijan uses a study of Med-Ren media to guide his understanding of "new" media and media history. His research questions tend to revolve around format theory and the residue of print format in digital media. Alijan also has training in the digital humanities, using the tools of DH to develop his understanding of media.
Read more about Alijan's work here.
@akiral_spritz

isabelle petagna, MA, 2022
Thesis Title: "Why They Stay: An Ecofeminist Reading of Nathaniel Hawthorne's "Rappaccini's Daughter" and "The Birthmark"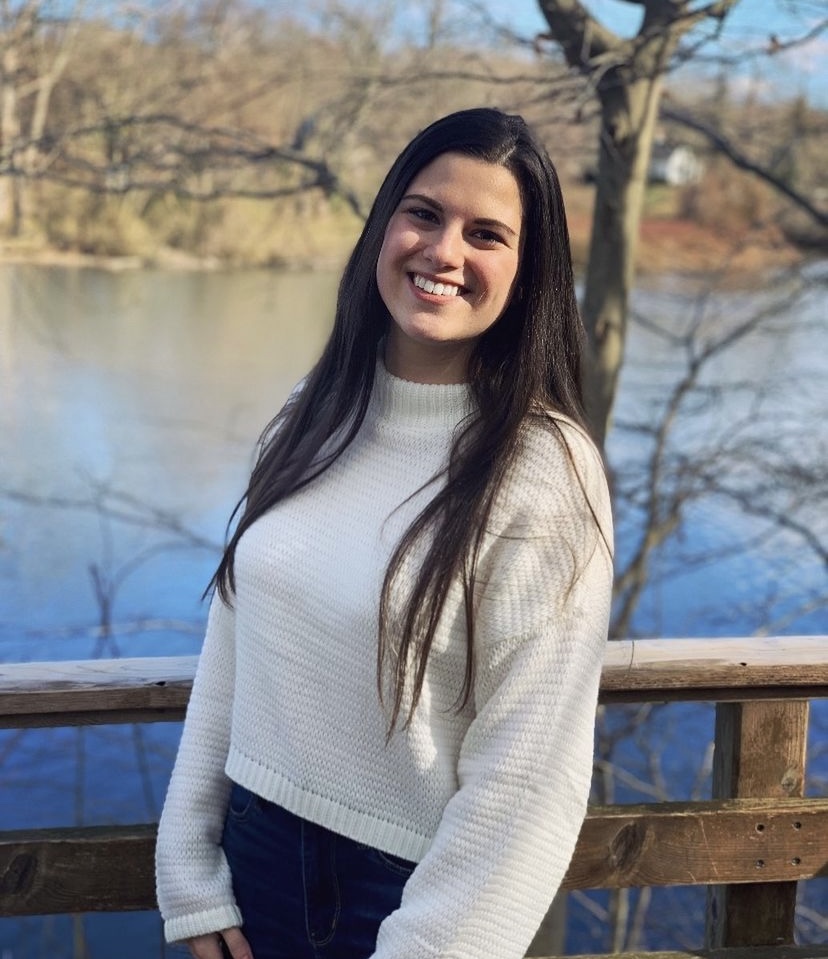 7th Grade English Teacher at Plainedge Middle School

Isabelle Petagna graduated from St. Joseph's University with a degree in English Adolescent Education and continued her studies at Stony Brook University, earning a Master's degree in English. Isabelle knew she loved reading and writing from a young age and now works to inspire that same love in students today.


santi pinto, MA, 2022
Thesis Title: "Not to Interpret, but to Change: A Dialectical Materialist Appeal for Critical Writing Pedagogy and Praxis"

PA/Adjunct @ SCCC

 
CONNOR M. PITETTI , PHD, 2016
Dissertation Title: The City at the End of the World: Ecology and Eschatology in Twentieth-Century Science Fiction and Architecture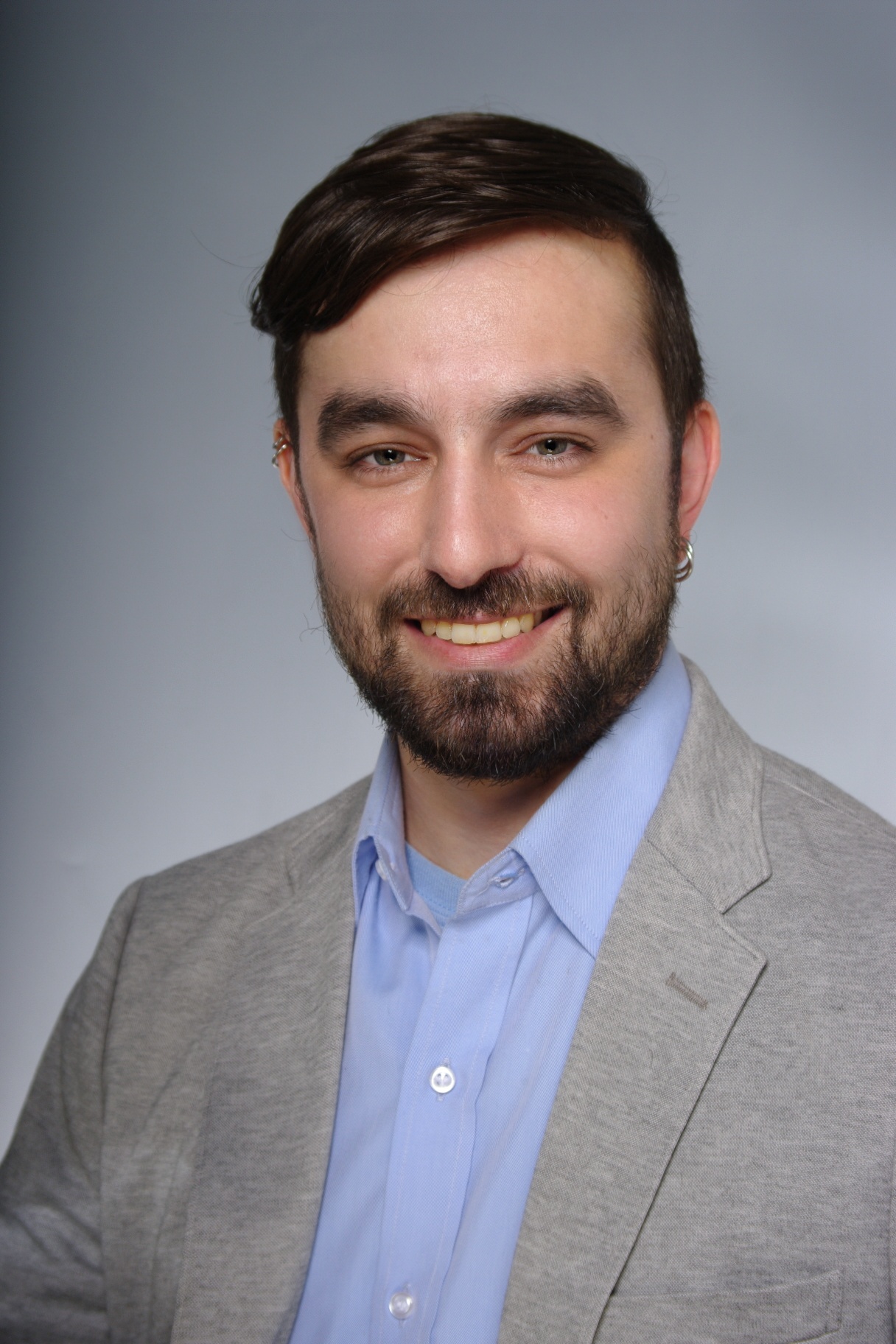 Lehrkraft für besondere Aufgaben, Ruhr-Universität Bochum
Connor Pitetti studied nineteenth- and twentieth-century American literature at Stony Brook, and wrote his dissertation under the direction of Professors Adrienne Munich, E. Ann Kaplan, Stacey Olster, Michael Rubenstein, and Matthew Taylor (UNC). His research examined the use of apocalyptic narratives as a strategy for making sense of contemporary ecological crises in twentieth-century science fiction and in architectural writings about the possible futures of urban environments. His research demonstrated that "end of the world" is a popular trope in these archives, particularly popular among writers with explicit environmentalist convictions; nonetheless, he argued that the narrative strategies that center on this trope often foster an intellectual stance that is implicitly hostile to the insights of ecology, and particularly to the ecological convictions that agency is widely distributed in the material world, that historical becoming is open-ended and unpredictable, and that human existence is inextricable from extended networks of relationships with non-human forces and beings. This project was funded in part by a Mellon/ACLS dissertation completion fellowship. Connor's research has been published in the Oxford Journal of Church and State, Science Fiction Studies, and elsewhere. After defending his dissertation, Connor moved to Germany, where he now holds a permanent faculty position in the English and American Studies department at Ruhr-Universität Bochum.
Caterina reed, MA, 2018
Thesis Title: Transformative Memory, (Un)Truths, and the Politicization of Female Bodies in Atwood's The Handmaid's Tale and Collins' Hunger Games Trilogy

Instructional Support Associate, Content Acquisitions & Services, Stony Brook University Libraries

Caterina holds two degrees from Stony Brook: a B.A in Comparative Literature (cum laude) and an M.A. in English with an advanced graduate certificate in Teaching Writing. Soon after graduating with her M.A., she continued her education and obtained an M.S. in Information & Library Science from the University at Buffalo. She has years of experience as a Career Advisor at SBU and currently works at SBU Libraries. She is also employed as the University Librarian for Sarasota University. Caterina was selected as a 2022 Emerging Leader by the American Library Association (ALA) and received sponsorship from the Association of College and Research Libraries (ACRL). She is interested in both literary studies and librarianship and how they can potentially intersect; specifically topics that are focused on equity, diversity, and inclusion. A few of her research interests include cultural humility, authenticity & ethics in the workplace, redressing colonial trauma, and mixed-race studies.

Alexandra rivera, ma, 2020
Thesis Title: The Manipulations of an Epic Poet: Dante, Vergil, Ulysses, and "Poeta"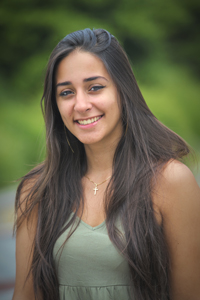 Alexandra Rivera graduated with her BA in English Literature with Honors, a specialization in English Education, and with a minor in Japanese Studies in 2019. Throughout her undergraduate years, she pursued the study of Dante's Divine Comedy, Latin, and Japanese and earned a URECA research grant for her Dante studies. Alexandra continued on to receive her MA degree in English, also from SBU, while teaching at Commack High School on Long Island. She won the 2020 Flanagan Award for Best Essay by an MA student for her final paper written in a PhD course on Translation Studies, in which she translated and analyzed Osamu Daizai's No Longer Human. Now, Alexandra has jetted off across the pond to undertake an MPhil in Medieval Literature from the University of Cambridge, with a PhD on the horizon.
dAvid rodriguez, PHD, 2019
Dissertation Title: Spaces of Indeterminacy: Aerial Description and Environmental Imagination in 20th Century American Fiction
 

David Rodriguez specializes in 20th Century American literature, ecocriticism, and narrative theory. His dissertation focused on descriptions of the environment in the work of Willa Cather, Paul Bowles, and Don DeLillo.
sara santos, PHD, 2021
Dissertation Title: Becoming Posthuman: Neoliberal Security, Historical Recovery & Apocalyptic Ecology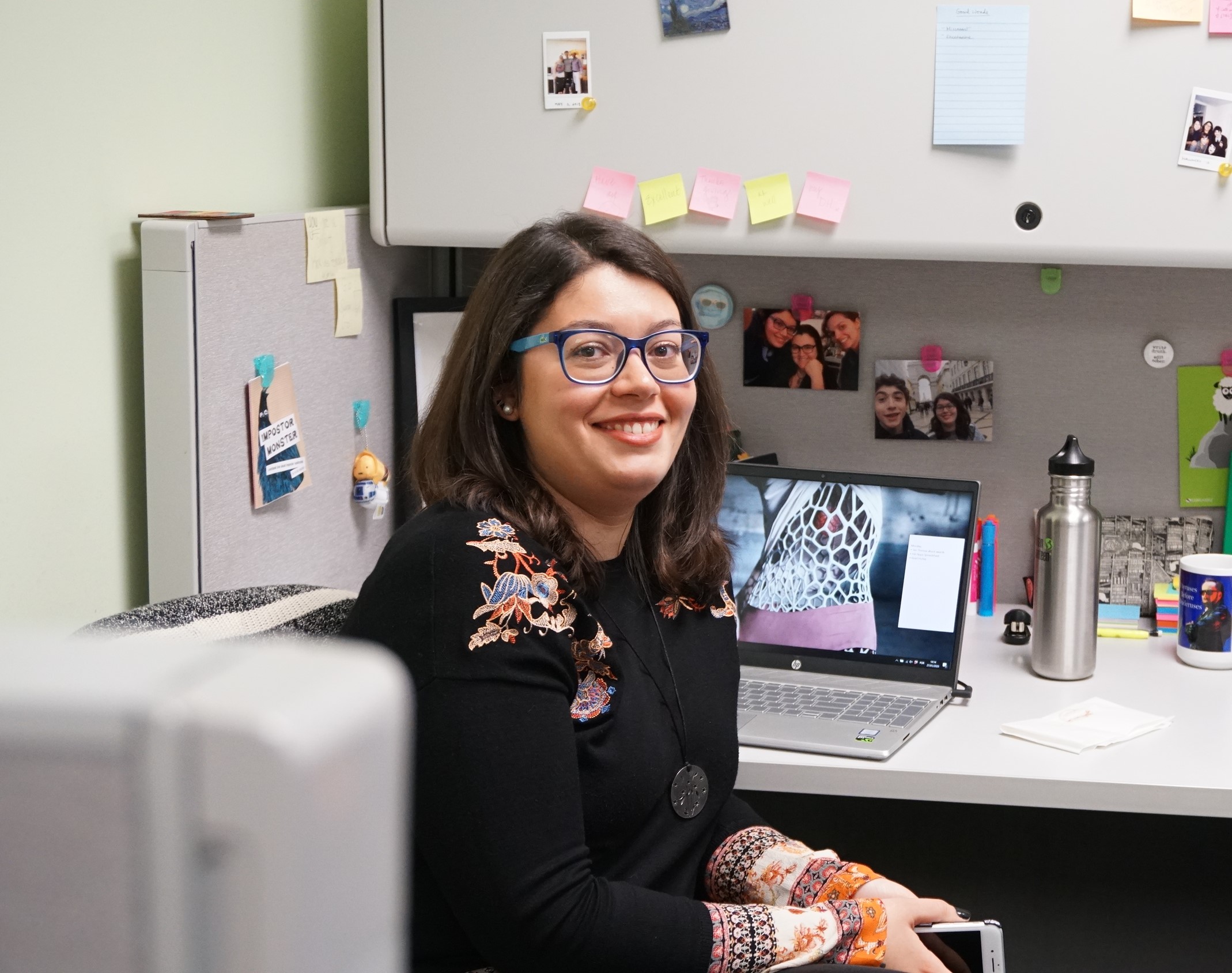 Full-time Lecturer in the Program in Writing and Rhetoric at Stony Brook University

Sara Santos is a lecturer in the Program in Writing and Rhetoric at Stony Brook University, where she teaches courses in composition and literature. She is also the Assistant Director of the Writing Center and holds an advanced certificate in teaching writing. In addition to her extensive teaching experience, she holds certifications in instructional design and online learning. As a researcher and educator, she specializes in world literature, postcolonial ecocriticism, posthumanism and neoliberal rhetoric. Her publications can be found in the Journal of Posthuman Studies and the Vassar Review.
zachary schulman, MA, 2022
Thesis Title: Resurrecting the Red Pill: Necropower and The White Lord of The Matrix
ELA Teacher for the state of New York

Zachary holds two degrees from Stony Brook University: Master of Arts, summa cum laude, and Bachelor of Arts with Departmental Honors and a specialization in secondary English education, magna cum laude. Zachary's interests include literature of cognitive dissonance, critical race theory, the post-human and the non-human, and has written for doctorwhotv.co.uk since 2015. Zachary takes Star Wars very seriously.
TAMARA SLANKARD, PHD, 2013
Dissertation Title: Limber Corpses: Subjects, Objects, and the Remains of History in American Literature and Culture
Professor of English, Assistant Dean for General Education at Baker University
kay sohini, PHD, 2022
Dissertation Title: Drawing Unbelonging: Comics as Thinking, as Method, as Resistance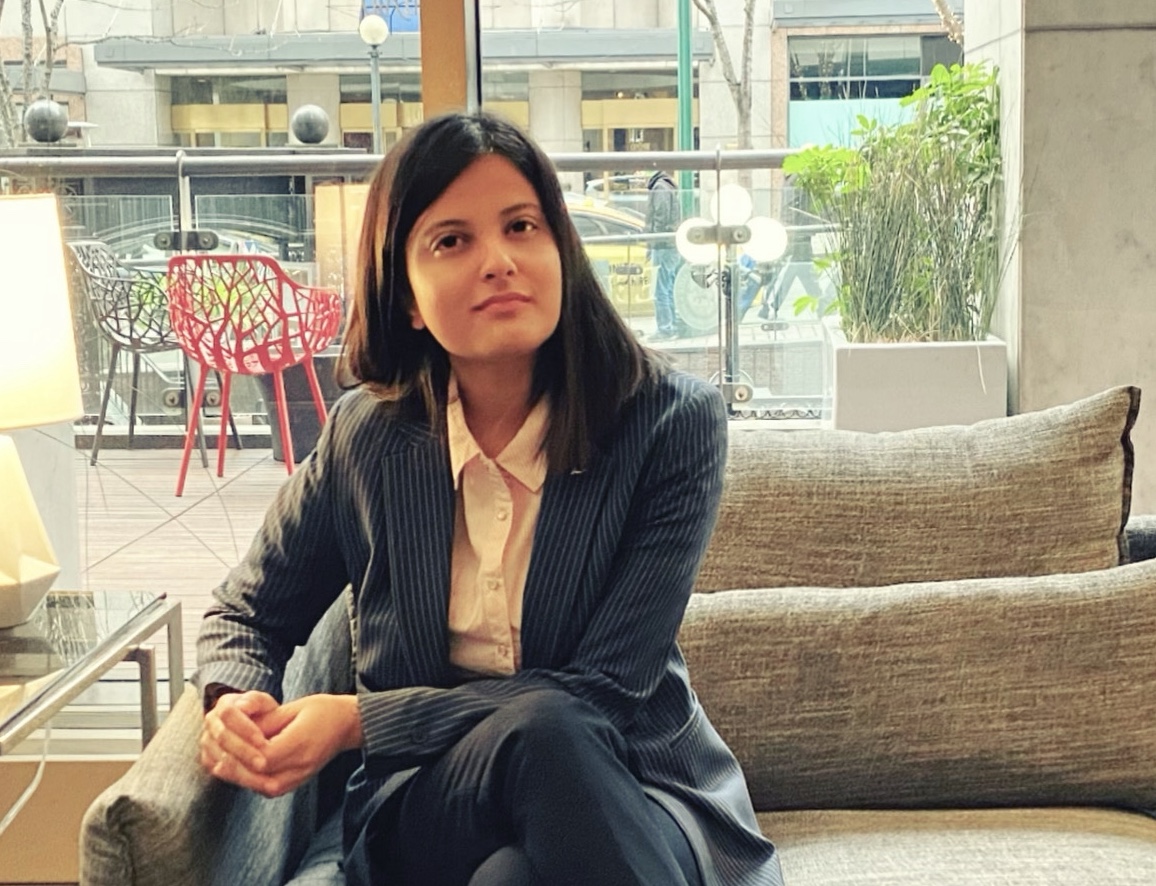 Presidential Postdoctoral Associate, Stony Brook University

Kay Sohini has a PhD in English and she is currently a Presidential Postdoctoral Associate at Stony Brook University. Her doctoral dissertation "Drawing Unbelonging" was awarded the the Mellon Foundation and American Council of Learned Societies' Completion Fellowship.

In both her creative and academic work, she focuses on how comics can be utilized by scholars and artists alike in healthcare justice, in environmental humanities, in resisting disinformation, and in espousing an equitable future for all. Her work on comics has been published in The Nib, INKS, Graphic Mundi's Covid Chronicles, Women Write About Comics, and Inside Higher Ed, amongst others. Her co-edited collection "Comics in and of the Moment" was published by The Comics Grid in April 2022.

Her first book, Unbelonging, is slated to be published by Penn State University Press/Graphic Mundi in Fall 2023. Read more at https://www.kaysohini.com/
EILEEN SPERRY, PHD, 2016
Dissertation Title: This Body of Death—Decay in Early Modern English Poetry
Visiting Assistant Professor of English, Skidmore College. 
Eileen Sperry is a Visiting Assistant Professor of English at Skidmore College, where she teaches courses in composition, early modern English literature, and poetry. Her research focuses on early modern English lyric, poetics, and embodiment. This work received a 2022-23 Folger Library Research Fellowship and has been published in Shakespeare Bulletin, Sixteenth Century Journal, Cambridge Quarterly, and Studies in English Literature. Finally, Eileen also serves as an editor for Nursing Clio, working with scholars and practitioners to publish public-facing scholarship on the histories of gender and medicine.
TAYLA STRAUB, MA, 2021
Thesis Title:"Could man ever be for anything?": Ecofeminism and the Anthropocene in the Works of Barbara Kingsolver and Han Kang
Ph.D. Student, University of Albany 
Tayla earned her bachelors degree at Stony Brook, majoring in both English and Anthropology. During her undergrad, she became President of Alpha Nu Zeta English Honor Society, where she led the academic honor society in executing community service projects such as raising money to donate children's books to Stony Brook Children's Hospital and creating a pen pal program with adults at assisted living facilities during the pandemic. She later graduated from Stony Brook with her MA in English. She is currently volunteering at L.I. Against Domestic Violence to help the local community tackle widespread issues pertaining to intimate partner violence and abuse. Tayla's research focuses on ecofeminist critiques of Anthropocene literature and the ways in which our reading of this literature can lead us to create alternative futures in the face of patriarchy and climate change.
anne Summers, PHD, 2018
Dissertation Title: On the Matter of the Mind's Eye: Embodied Vision and Material Desires in the Victorian Novel
Lecturer, Norwich University
Anne Summers is a Lecturer in the Department of English and Communications at Norwich University. She holds a B.A in English from Barnard College and completed an additional graduate certificate from the Department of Women's, Gender, and Sexuality Studies during her time at Stony Brook. Her research focuses on connections between literature, sexuality, and nineteenth-century theories of perception and she has published articles on Vernon Lee, Olive Schreiner, and Henry James. She has previously taught at Manhattan College and the School of Professional Studies at Columbia University. At Norwich, she teaches first-year composition and literature.
Allison tyndall, PHD, 2018
Dissertation Title: Playing History: Recovering the Commons in Early Modern Chronicle Drama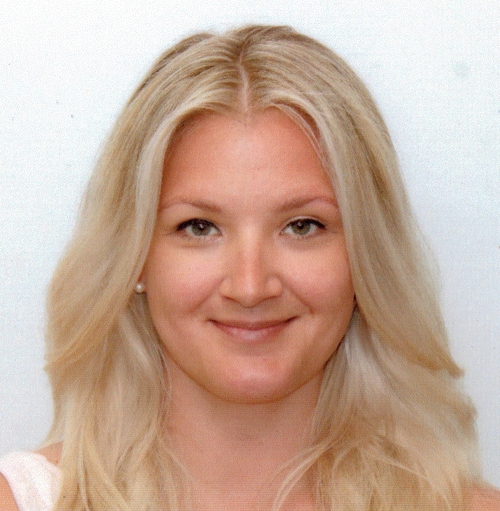 Teacher, English Department, Regis High School
Allison Tyndall earned her Ph.D. in English in 2018.  Her dissertation, Playing History: Recovering the Commons in Early Modern Chronicle Drama, focuses on depictions of politically-empowered commoners in English history plays by William Shakespeare and Thomas Heywood.  Realizing that her heart is located in the classroom and not in scholarly publication, Allison sought out full-time teaching opportunities upon graduation from Stony Brook.  Since 2018, she has been a member of the English Department at Regis High School, a tuition-free, Jesuit institution in New York City that is consistently ranked the #1 Catholic high school in the United States. Before coming to Stony Brook, Allison taught English and Writing at Loyola University Chicago and DePaul University.  She also worked in service-learning programs at DePaul and Lourdes College.
jake vincel, ma, 2022
Thesis Title: Queer Youth and Futurity in Suburbia: A Literary Perspective
Jake is a recent graduate of the MA program in English at Stony Brook. His primary research interests include modernism, critical theory, and contemporary queer literature, but also enjoys other interdisciplinary research like music and theatre.
STEPHANIE WADE, PHD, 2010
Dissertation Title: True Stories: Narrative Ecologies in Revolutionary Fiction and College Composition
Director and Associate Professor of Writing, Unity College, Unity Maine
Stephanie Wade is associate professor and director of writing at Unity College, where she teaching college composition, creative writing, and environmental studies. Her research, which focuses on ecological approaches to literacy, has been published in the Community Literacy Journal. Her most recent community writing projects connect college students and elementary students in school gardens, where they write together and develop ecological community literacies.
GRETCHEN WOERTENDYKE, PHD, 2007
Dissertation Title: Specters of Haiti: Race, Fear, and the American Gothic, 1789-1855
Associate Professor of English, University of South Carolina
Gretchen Woertendyke is an Associate Professor of English and a McCausland Faculty Fellow at the University of South Carolina. Her teaching and research focuses on eighteenth - and nineteenth- century US literature and culture, studies of the novel, and hemispheric American studies. Her essays have been published in Early American Literature, Narrative, and Atlantic Studies and her recent work has appeared in collections on early slave narratives, secret histories, and on Haiti and the US novel. Her book, Hemispheric Regionalism: Romance and the Geography of Genre was published by Oxford University Press in 2016 and her current book project is entitled A History of Secrecy in the United States. She is a Book Review Editor for Clio, A Journal of Literature, History, and the Philosophy of History and is a Faculty Fellow on the South Carolina Race and Reconciliation Collaborative.

scoTt zukowski, PHD, 2018
Dissertation Title: Ephemeral Literature and Liberties: Early American Periodicals and the Development of American Identities
Postdoctoral Assistant Professor,Institute for American Studies at the University of Graz, Austria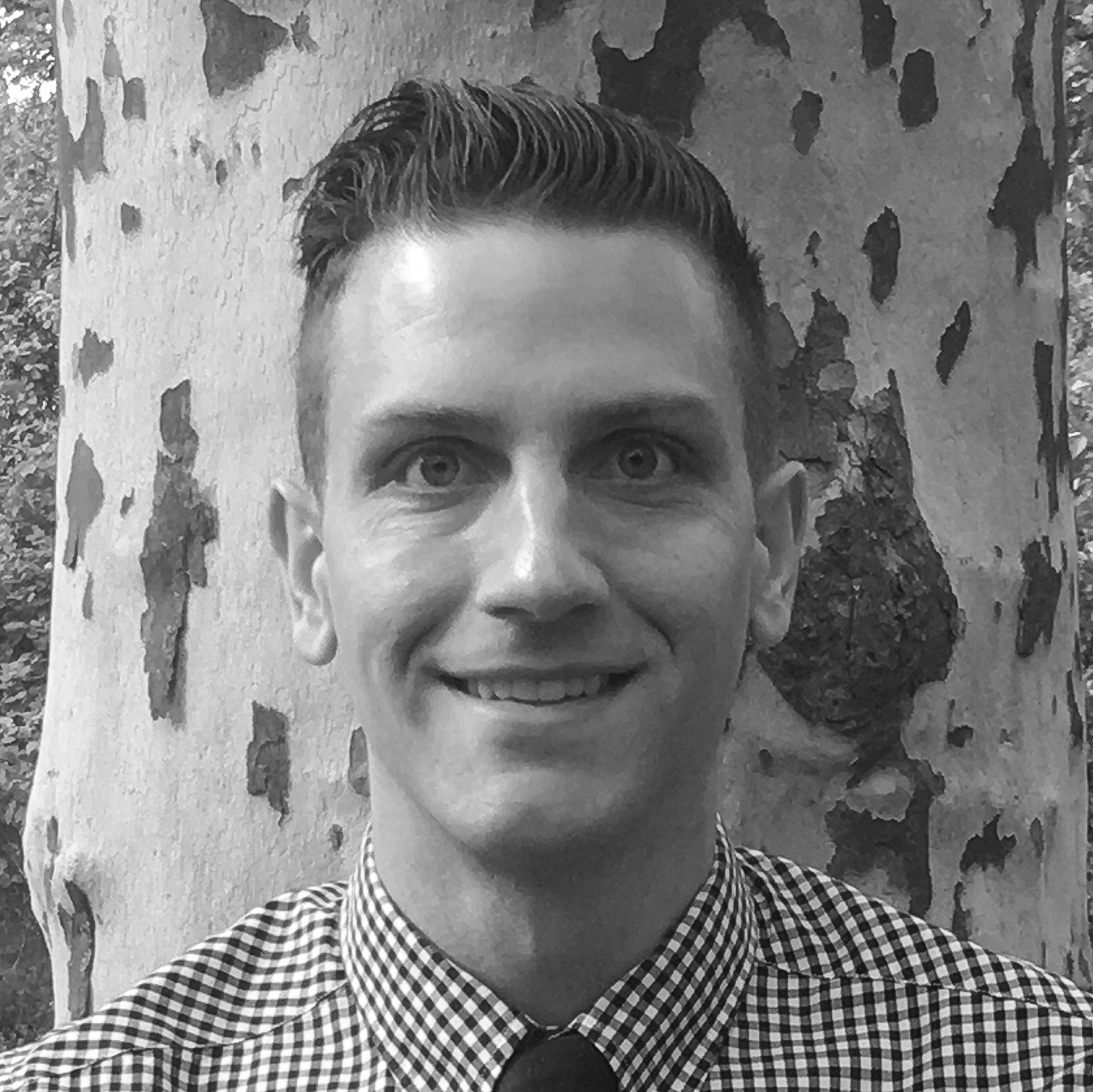 Scott Zukowski is a Postdoctoral Assistant Professor in the Institute for American Studies at the University of Graz, Austria. He is additionally a 2022–23 Samuel H. Kress Teaching Fellow at the Smithsonian Institution's Archives of American Art and also serves as Associate Editor of Amerikastudien / American Studies, one of the premier European journals in the field. He recently received the 2020–21 Best Essay Prize from the Research Society for American Periodicals. Previously, he was a Mellon/ACLS Public Fellow in residence at the Library of America, a non-profit publisher of American literature. Other positions he has held since completing his Ph.D. in 2018 include Digital and Experiential Learning Specialist at Stony Brook University and Fall Associate at the Rockefeller Foundation. He was also a 2017-2018 MLA Connected Academics Fellow.